Hello everyone and welcome to another edition of our weekly round up, where we recount the EV news that we didn't cover at length. Along with the EV news that we did not cover, we have a recap of all the news that we did cover in length at the bottom as well, in case you missed it.
There Are Now Over 1,000 More Charging Points Than Gas Stations in Britain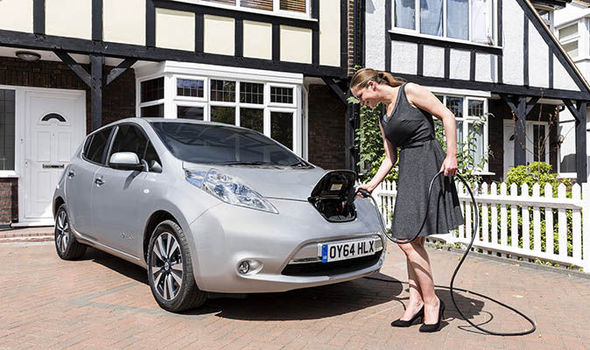 It seems that electric car charging infrastructure has quickly been gaining traction in the United Kingdom. According to data source from both Zap-Map and the Energy Institute, there are 9,300 electric car charging points while there are only 8,400 fuel stations in the UK. It is however important to note that this comparison is comparing charging points to fuel stations. So while there are still more fuel pumps in the UK, given that a fuel station will have more than one pump, there are actually more locations in which you can charge your car. Additionally, it is important to note that only about 1,600 of these charging points are actually DC fast-chargers which will be able to provide a 0-80% charge in about 30 minutes for most vehicles. Nevertheless, even with both those caveats, this data is a good indicator of the growing support for electric cars, at least in the UK. The United States still has a ways to go for electric car chargers to outnumber the 168,000+ gas stations we have here.
Read More Via Nissan
---
Audi e-tron Receives 'TOP SAFETY PICK+', a First for Any Electric Car
The Audi e-tron has succeeded in becoming the first battery electric vehicle to get a 'TOP SAFETY PICK+' from the Insurance Institute for Highway Safety (IIHS). The IIHS stated the following in the press release:
The e-tron, introduced for the 2019 model year, is a plug-in battery-electric vehicle with no gasoline or diesel engine to help power the car. The e-tron fulfills the criteria to earn a TOP SAFETY PICK+ award with standard equipment. To qualify for the award, a vehicle must earn good ratings in six crashworthiness evaluations, as well as an advanced or superior rating for front crash prevention and a good headlight rating.
While many would have assumed that Tesla would have been the first to receive such an accolade given how often safety is mentioned, the Model S had managed only a 'TOP SAFETY PICK' due to scoring an "acceptable" for the small overlap front collision and "poor" in headlights. That being said, the IIHS announced that they are currently testing the Model 3, so the e-tron's time as the sole electric car with a 'TOP SAFETY PICK+' rating may be short. Congratulations to Audi for the achievement.
Read More Via IIHS
---
Electric Mazda Prototype Possibly Spotted
Mazda has been one of the few automakers left that haven't really put too much effort towards electrifying their lineup (at least to the public's eye). For some time, the Japanese company had deflected the topic of electric cars in favor of traditional engines and fuel cell cars. However, that sentiment slowly started to change as a recent interview with Mazda CEO Akira Marumoto revealed that the company was looking towards releasing an electric car in 2020. With that in mind, we now have pictures that an Electrek reader had taken while in (you guessed it), the electric car loving country of Norway. There are no tailpipes visible and the reader had stated that it sounded like an electric car. Nothing else is known other than the prototype is using the body of the current Mazda CX-5. Having a small SUV is popular first choice for many automakers, so it would not be a surprise if the upcoming electric Mazda is within the small SUV class of vehicles.
Read More Via Electrek
---
Don't Expect an Electric Pickup Truck to Come from the Ford-Rivian Partnership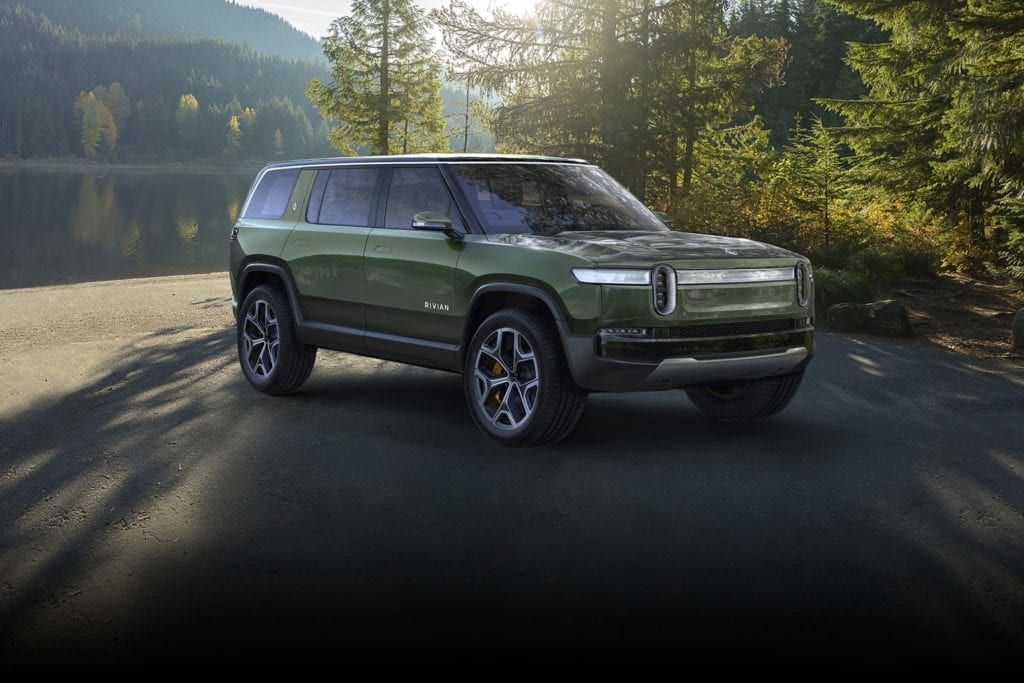 After Ford announced its $500 million investment and partnership with EV startup Rivian, many speculated that Ford would use Rivian's expertise to help with the electric F-150 that is currently in the works, or that there would be another electric pickup truck altogether. However, in a recent interview with MotorTrend, Ford CEO Jim Hackett stated that:
"You shouldn't go down the path of assuming it's a pickup,"
This was in regards to the identity of the new electric vehicle being developed by the two. So given that at this point in time Rivian only has an electric pickup truck and electric SUV in the works, it is safe to assume that the partnership will spawn an electric SUV for Ford. Hackett additionally stated that most of the major decisions regarding the new model have been made and he hinted that Rivian might just assemble the entire vehicle in their former Mitsubishi owned factory in Normal, Illinois. Ford seems to be doing a lot of things behind the scenes and we cannot wait for them to reveal their future electric cars.
Read More Via MotorTrend
---
Lotus Looks to Be All-Electric After End of 2020
Coming off the reveal of the Lotus Evija electric hypercar, Lotus CEO Phil Popham sat down with Autocar for a short interview. Within the interview, Popham reveled that Lotus will introduce one last exclusively gasoline powered car before committing to having an electric version of each car in its lineup.
"After we've built our 130 hypercars we'll concentrate on rebuilding our core sports car range. We will have a combustion-powered sports car to show you towards the end of next year, for sale after that. Beyond that car, every Lotus, in whatever segment, will have a full electric version."
It is interesting to note that Popham adds on the "in whatever segment" part, leading to more confirmation to a Lotus SUV. Popham states that last year the Lotus factory had produced 1,700 cars. The capacity is 5,000 in a single-shift format and 10,000 in a double-shift arrangement. If Lotus intends to reach those numbers, then they will have to release a car outside of their current two-door compact sports car segment. The thought of an electric Lotus SUV is certainly a weird one…
Read More Via Autocar
---
Mark Your Calendars: Porsche Taycan Reveal Happening September 4th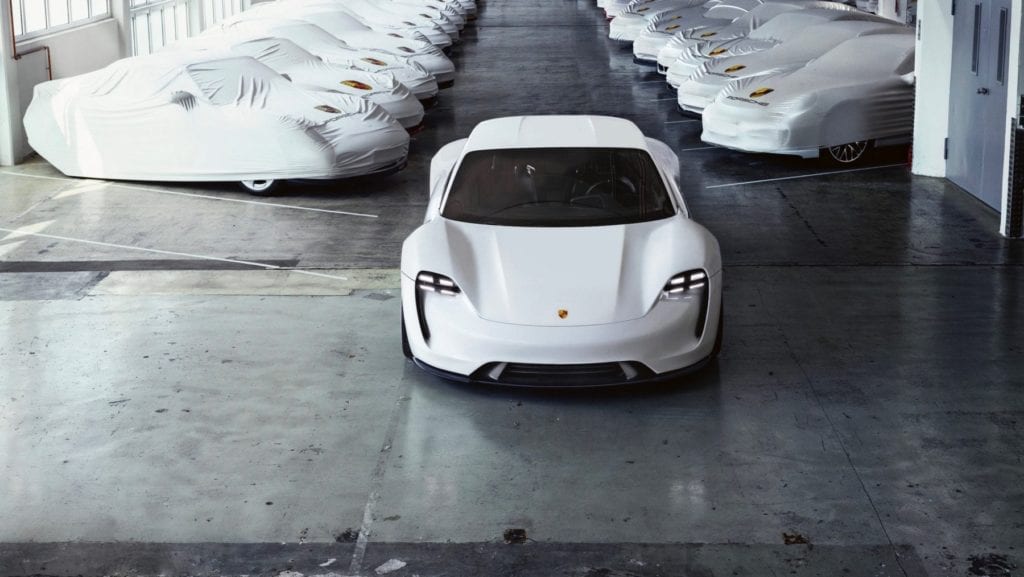 The anticipation for the full unveiling of the Porsche Taycan is killing us. But now it seems like we have a concrete date to look out for. Folks at the Taycan EV Forum had uncovered a countdown clock for a Porsche Taycan livestream that will broadcast the reveal worldwide. Rather than debuting the car at the Frankfurt Auto Show, Porsche will instead reveal the car in three separate events in Berlin, Canada, and China. The unveil will happen on September 4th 9:00am (1:00 pm GMT). The wait is almost over.
Read More Via Taycan EV Forum
---
EV News You Missed: