Lotus is a British car manufacturer now owned by parent company Geely. Geely resides on the other side of the planet as a Chinese auto manufacturer heavily influencing the EV market but this Lotus electric supercar has come as a surprise to many. The biggest awe has to be the specs of the first all-electric British hypercar.
Lotus has been teasing this electric supercar for some time now. We saw first glimpse of it under the project name "Type 130" a little over a month ago. That number remains relevant as Lotus has plans to produce just 130 of these electric supercars. The prices will range from £ 1.5 million to £ 2 million (US$ 2.5 million) dependent on how you spec out this luxury.
As a name, Evija (pronounced 'E-vi-ya') means 'the first in existence' or 'the living one'. It is highly appropriate; Lotus has an unquestionable reputation for its pioneering approach in both automotive and motorsport.
Lotus claims that the Evija will be the lightest electric hypercar ever produced coming in at just 1,680 kg (3,704 lb). The electric supercar is able to achieve this partially with its one-piece carbon fiber monocoque chassis. The company also claims its battery and motors combined are the lightest and most energy dense on the market. Staying within Lotus's traditions, the Evija is slightly smaller than its comparables at 4.46 meters (175.6 inches) long, 2 m (78.7 in) wide and 1.12 m (44.1 in) tall.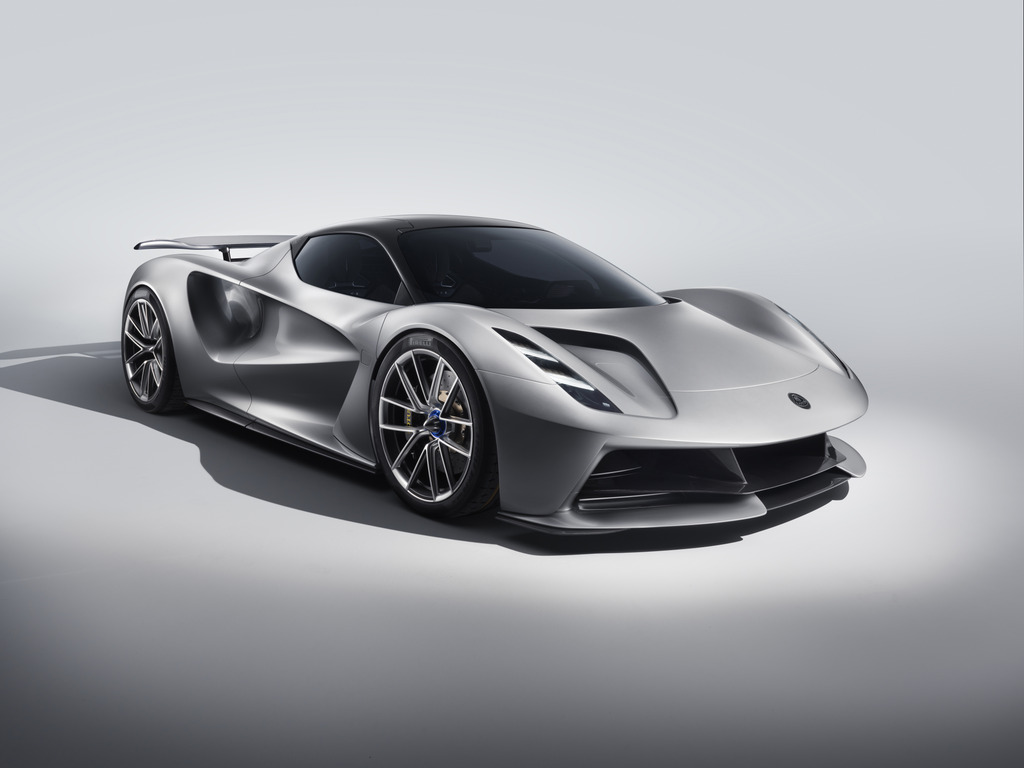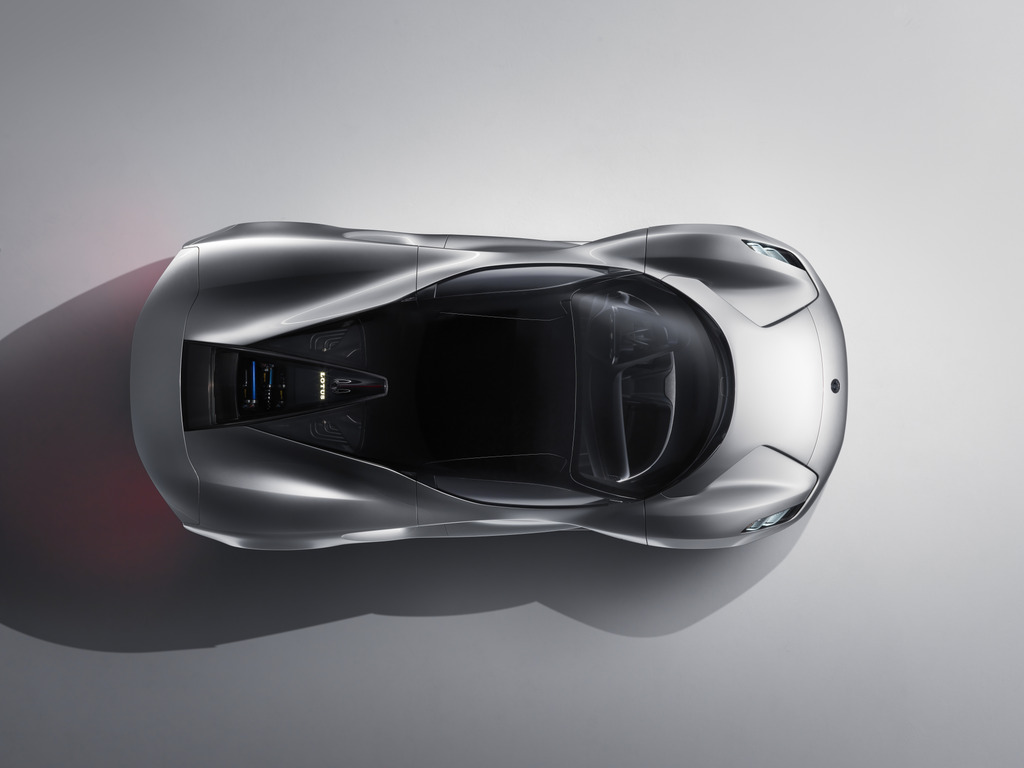 The Lotus Evija has five driving modes, Range, City, Tour, Sport and Track, each with their receptive specs. At its peak, under Track mode, the Lotus Evija has a 0-62 mph (0-100 km/h) of under three seconds and a top speed of over 200 mph (0-320 km/h) with its four electric motors. With 2,000 PS of power and 1,700 Nm of torque, Lotus claims this to be the most powerful production road car. This fairs well in comparison to both the Rimac C_Two and Pininfarina Battista.
The battery pack on the other hand is a mere 70 kWh. This gives it a range of 250 miles (400 km) on the WLTP or 270 mi (435 km) NEDC cycle. Lotus states that with Track mode enabled, the Evija will be able to hold full power for up to seven minutes. What is interesting is that Lotus explains the Evija has been designed in a manner that would make future battery swapping easy if needed.
Something we are starting to see become the norm is the absence of mirrors. In order to achieve maximum aerodynamics and efficiency, the electric supercar instead has cameras with three distinguishable displays in the interior.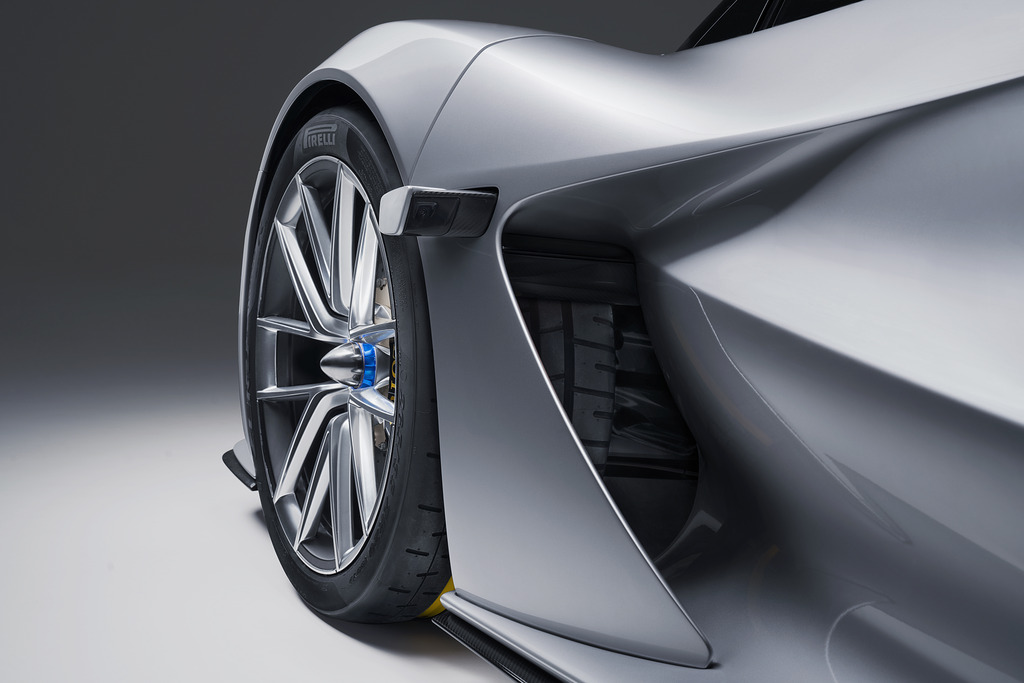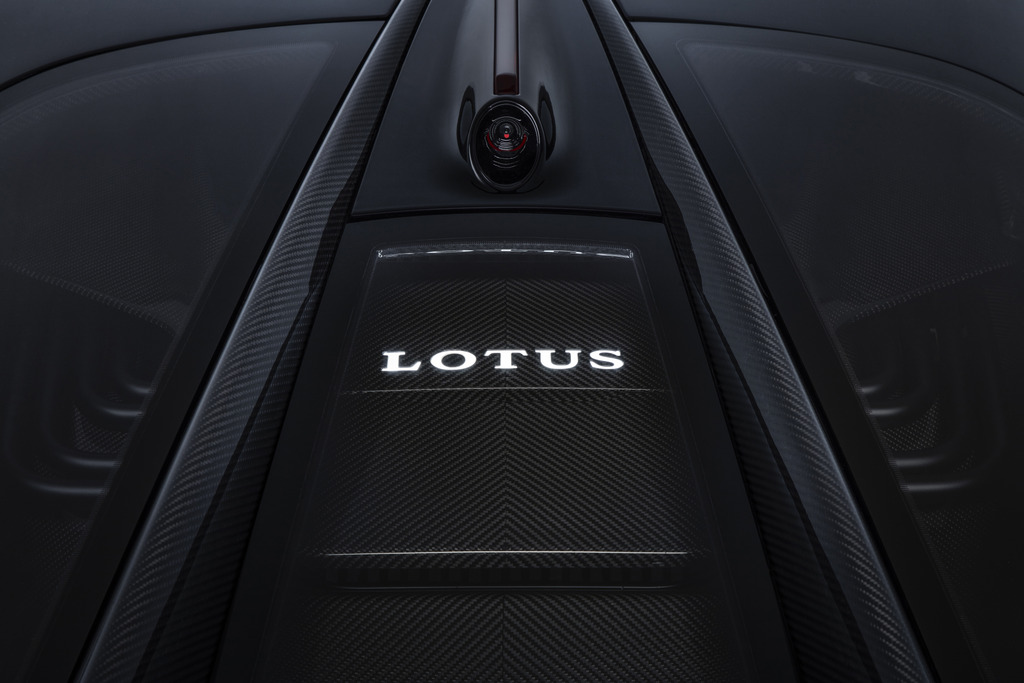 This electric hypercar comes equipped with hyper charging capabilities. The battery is able to achieve a charge rate of 800 kW which is undeniably one of the highest rates we have ever heard. Clearly no 800 kW chargers exist yet as we are just now starting to see 350 kW become available but when and if the day comes, the Lotus Evija will have a full charge in just nine minutes. Currently, in the real world, on a 350 kW unit, the Evija will get an 80% charge in just 12 minutes and 100% in 18 minutes.
If you have a couple million collecting dust, you can preorder the Lotus Evija today with just a £250,000 deposit. You can read more about the Evija and how it came to be here.