Happy June everyone and welcome to another addition of our weekly round up, where we recount the EV news that we didn't cover at length. I hope you all have had a wonderful week, and apologize for the lack of weekly EV updates, as I was on vacation. This week we saw GM announce its intentions to build thousands of charging stations. We also some electric car legislature from British Columbia and Germany. Along with the EV news that we did not cover, we have a recap of all the EV news that we did cover in length at the bottom as well, in case you missed it.
GM Teams up with Bechtel to Create Its Own Charging Network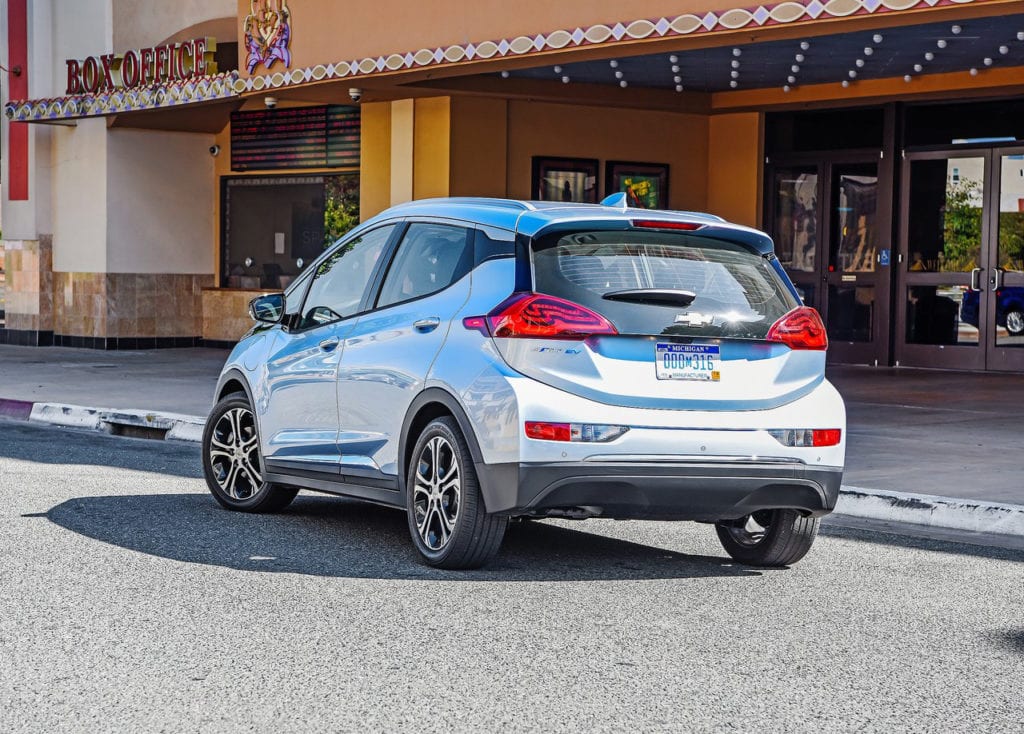 General Motors has teamed up with the nations largest construction company, Bechtel, to build thousands of fast chargers stations. What can be seen as a response to Tesla's Supercharging Network and Volkswagen's Electrify America, the new GM charging network will try to not be limited to the sides of interstate highways. To help with adoption of electric cars, GM will look towards placing chargers in under-served urban areas.
"The way we think about it, we want to put chargers where they're going to have the greatest influence on EV adoption wherever that may be," said Mike Ableson, GM's vice president of EV infrastructure and charging. "I believe a lot of those are actually going to be in urban areas."
Thanks to the data collection from Volts and Bolts, GM is able to find the areas where EV owners require charging stations. An interesting thing is that neither GM or Bechtel are putting up their own money for their project. An interesting decision given how GM is trying to prove to consumers that they are committed to electric cars. Regardless, more electric car charging stations are good, no matter how they were funded.
Read More Via CNN
---
Hyundai Reveals Its Electric Double-Decker Bus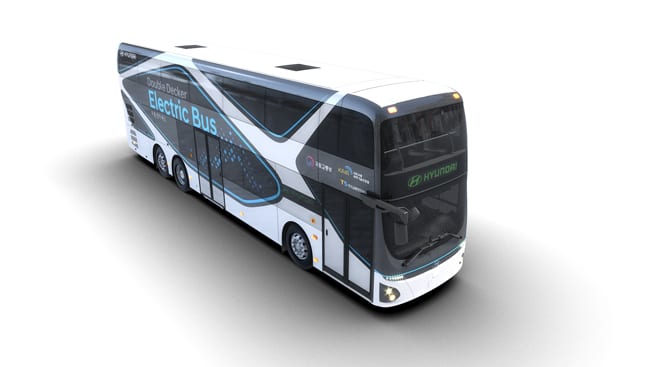 Hyundai has recently revealed an electric double-decker bus that will soon make its way to production. The double-decker was a first for the company who had worked on it for 18 months with the Korean Ministry of Land, Infrastructure, and Transport. The total passenger capacity is 70, with 11 in the bottom floor and 59 up top. The bus is equipped with a 384 kWh water-cooled battery that provide a range of up to 300km (186 miles). It can be charged in as little as 72 minutes, meaning that it won't stay out of commission for too long. A rear-wheel steering system works in coherence with the steering system of the first axle, optimizing steering performance. The double-decker body style might not be as popular due to height restrictions and fears of tipping over, but it undoubtedly helps with getting more cars off the roads with its increased passenger capacity.
Read More Via Hyundai
---
British Columbia Bans Gasoline Powered Car Sales After 2040


The Canadian Province of British Columbia (B.C.) is joining countries such as Israel, Britain, France, and others in banning the sale of gasoline powered automobiles after 2040. The Zero-Emission Vehicles Act (ZEVA), passed this past Wednesday has also set forth a goal of 10% of all new light-duty cars and trucks sold in B.C. to be zero emission by 2025. Zero emission vehicles of course including: battery electric, plug-in hybrid electric, and hydrogen fuel-cell vehicles. The law was partly passed in order to get more electric vehicles into the province, as For Clean Energy Canada policy director, Dan Woynillowicz states:
This is going to go a long way toward addressing a problem we've had in British Columbia, which is we have more British Columbians interested in buying electric cars than we have electric cars on dealership lots,"
The law is is facing criticism for its credit system which will allow automakers to buy credits from the government in order to not sell zero emissions vehicles. The credits are also unlimited, meaning theoretically automakers could sell gasoline powered cars past 2040 as long as they pay the government. However, given how many countries have already set a 2040 target, it is unlikely that that would be the case.
Read More Via CBC
---
New Volkswagen ID.3 Prototypes Spotted
With the official reveal months away and pre-orders open, the Volkswagen ID.3 is shedding off some of its camouflage. Just as a quick refresher, there will be three versions of the ID.3 equipped with a 45 kWh, 55 kWh, and 77 kWh battery pack. The ranges will be 330 km (205 miles) for the smallest battery pack and 550 km (342 miles) for the largest. Volkswagen is possibly having some issues with getting enough batteries, so lets hope that it won't ruin the launch of their most important car transitioning into the electric future.
Read More Via emobly
---
Germany Is Working Towards Increasing Electric Vehicle Incentives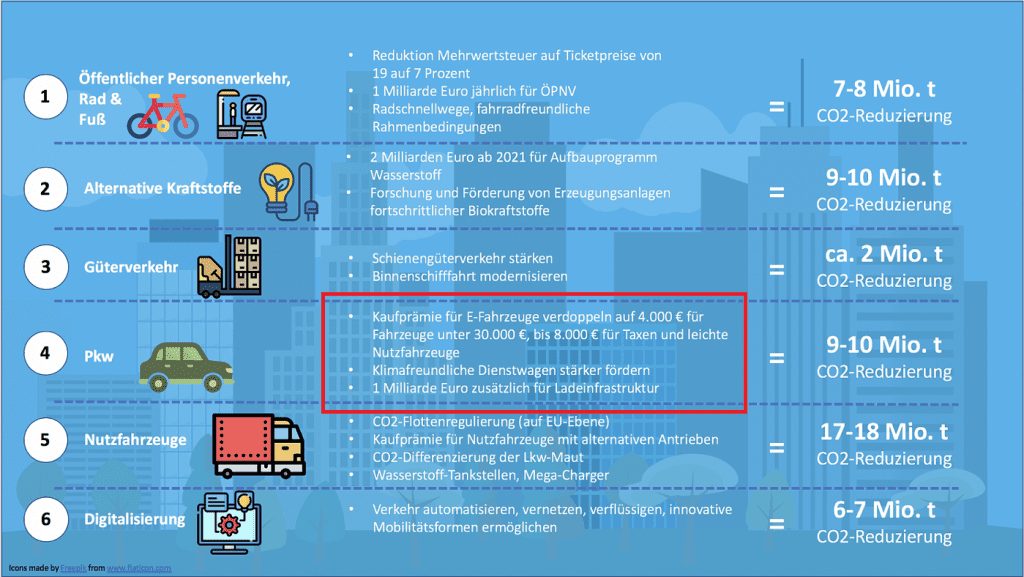 The German Transport Ministry has officially announced a plan to increase electric vehicle incentives. The plan is as stated:
Double the subsidies from €2,000 to €4,000 (∼$4,450) for all-electric cars with price cap up to €30,000
A subsidy of €8,000 for electric taxis and light commercial vehicles
New incentives for efficient company vehicles
Additional €1 billion going towards charging infrastructure
Germany has already been a leading European country in terms of electric vehicle adoption. If this plan passes, then it will further catapult Germany up the rankings.
Read More Via BMVI
---
Lotus Gives a Date for Its Type 130 Electric Hypercar Reveal
Billed as the "world's first full electric British hypercar", Lotus has given a date for the reveal of its electric British hypercar. Keep your eyes peeled on July 16th for the debut. Much is still unknown, but Lotus has stated that only 130 examples of the Type 130, representing the total number of "types" the company has introduced over its history (if you were wondering, most of the types were F1 cars). Lotus is sure not being humble about the Type 130, stating:
Type 130 will be the most dynamically accomplished road car in the company's history, continuing a bloodline rich in firsts and technical game-changers in automotive and motorsport.
Guess we will just have to wait and see.
Read More Via Lotus
---
EV News You Missed: