Volkswagen has quite the collection of planned electric cars coming to market over the next decade. Volkswagen is intending to have an electric option for basically any vehicle segment that you need, and some that you might not know you wanted. A new trademark filing from VW for 'e-Thing' gives further proof that the fan-favorite ID.BUGGY will make it into production.
While VW's goal is to have an electric car for all the popular vehicle segments like crossovers and family sedans, the ID.BUGGY that was shown off last year represented a little bit of spice from the German automaker, by providing an electric car concept that seems like a novelty and is solely here to have fun.
Volkswagen Chairman Herbert Diess explained it best, "We decided on the Buggy because it is the most emotional and irrational vehicle we could develop,". The concept was shown with a 62 kWh battery that will give you about 155 miles of range along with a 201 hp electric motor.
While the concept was 'kinda-sorta' stated that it would be going into production officially, it hasn't seen an official confirmation as something like the VW ID BUZZ has. However thanks to forum members on VWIDTalk we have learned that Volkswagen has filed a trademark for "e-Thing" which one of the categories of use being vehicles.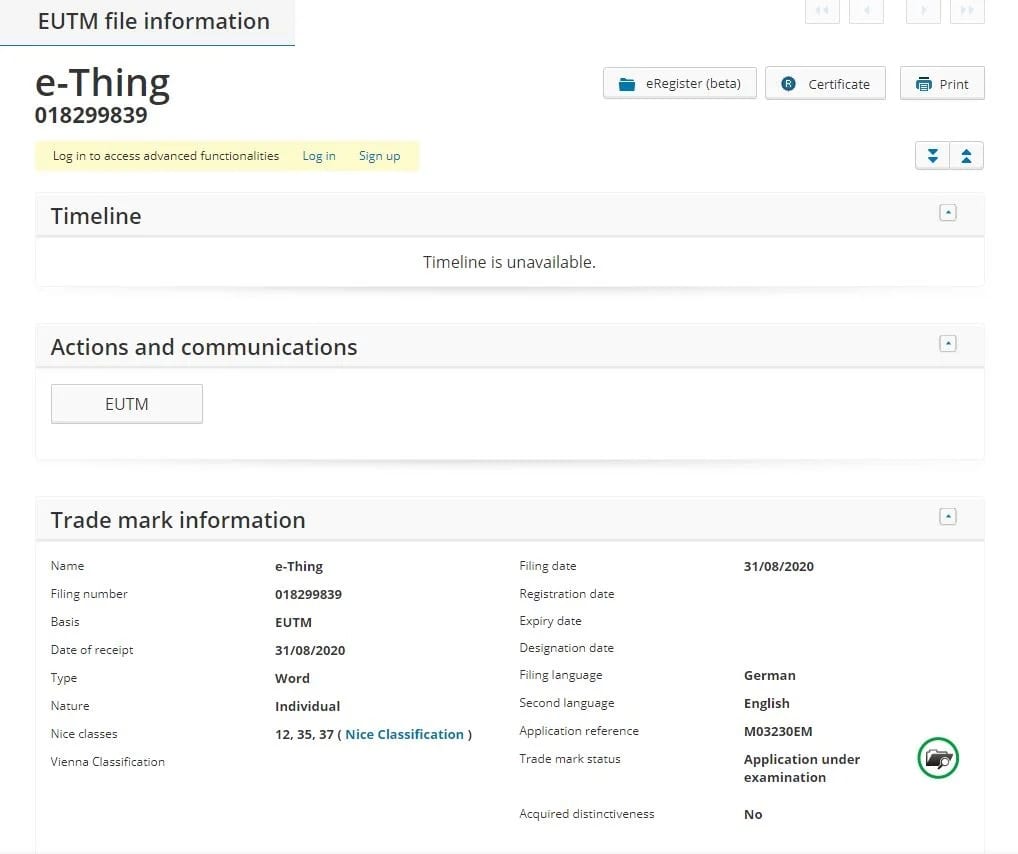 For those who are maybe confused at the name, the decision for e-Thing was not made solely for the quirkiness of it, but most likely was also made to reference Volkswagen's old Type-181 from the 70s. While the drop-top Jeep-Esque vehicle went by a more conventional name in Europe, it was known as the "Thing" when it was sold in the United States. It's certainly a unique car in Volkswagen's history and represents a fitting ancestor to the ID.BUGGY if it ever makes it into production.
Aside from the quirkiness of the name, the e-Thing choice is interesting for another reason. For we were under the impression that all Volkswagen electric vehicles moving forward would use a simple ID.1-9 naming scheme with the larger sized EVs using higher numbers. However, it seems that whatever car this will be used on will use a different naming convention, and will there might be a separate family for VW's lower volume vehicles in the future. The naming scheme is already used by VW for their e-Golf, so it's not completely new.
With that being said, do you like the e-Thing name? Do you think it will be used as the ID.BUGGY's production name? Let us know down in the comments below.