Hello everyone and welcome to another addition of our weekly round up, where we recount the EV news that we didn't cover at length. This week we saw some revised plans from Toyota regarding its electric plans. Along with that we had a partnership between BMW and Jaguar Land Rover and the withdraw of merger request from FCA with Renault. Along with the EV news that we did not cover, we have a recap of all the EV news that we did cover in length at the bottom as well, in case you missed it.
Toyota Seems to Be Taking Electric Cars More Seriously

Fresh off their announcement revealing their partnership with Subaru regarding the development of a new electric car platform, Toyota seems to be speeding up its electrification efforts. Toyota has famously been pretty standoffish towards electric cars, as I detailed in my Toyota Overview article. However it seems like things have been moving faster than Toyota had anticipated. In a recent press briefing, Toyota Executive Vice President Shigeki Terashi had announced the company's intention to have half of its global sales be electrified cars by 2025, a full five years then originally planned. Of course "electrified cars" typically includes regular mild-hybrids, plug-in hybrids, full electrics, and fuel cell cars. Given Toyota's stance towards full electric cars, I am doubtful that the majority of those "electrified cars" will be full battery electrics. Toyota also restated that it still believes that fuel-cell vehicles are the future:
"We haven't changed our policy towards battery EVs. We are not shifting our focus to prioritise battery EVs, nor are we abandoning our FCV strategy."
Additionally Toyota has stated that while it makes its own batteries, it cannot keep up with the perceived demand that they'll have. As such they also announced that they are working with CATL (who basically provides batteries for everyone at this point) to help with battery supply. Toyota also announced an ultra-compact two-seater electric car designed to be used for very short distances. It has a maximum speed of 37 mph and a range of 62 miles. You can watch the briefing here.
Read More Via Reuters
---
Volkswagen ID.3 Reservations Reach 20,000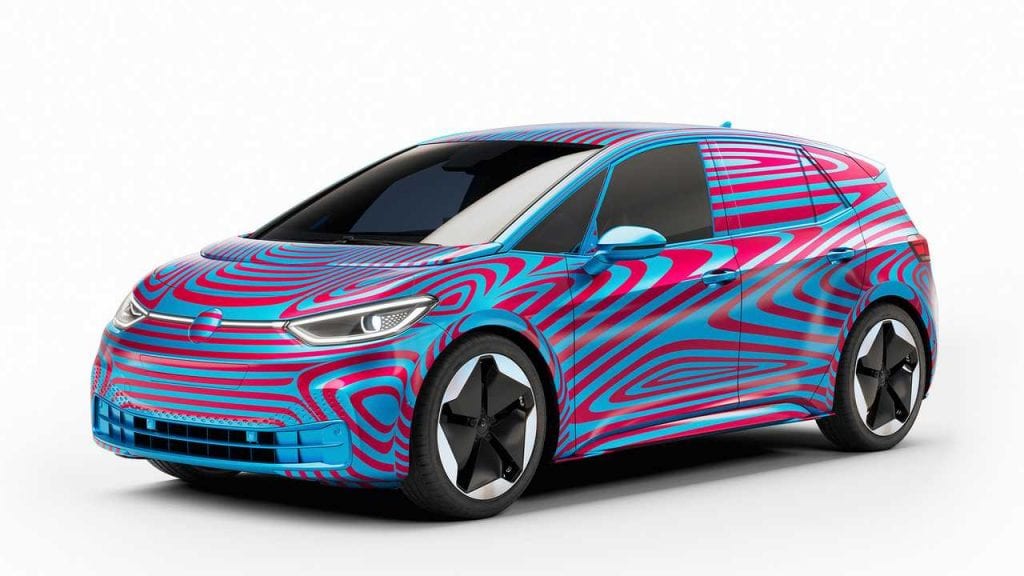 Volkswagen's upcoming electric car has seemed to have found a great demand. According to Volkswagen brand Board Member for Sales and Marketing, Juergen Stackmann the reservations for the brand's electric car has already reached 20,000 of the total 30,000 available.
#GoodNews: we have now exceeded 20,000 #VWID3 pre-bookings. This is already impressive, given that #prebooking only started one month ago! We originally wanted to reach 30,000 by the #IAA in September. #VWID #emobility #NowYouCan ???? https://t.co/JI1pgsArp4 pic.twitter.com/XSJfHWERgT

— Jürgen Stackmann (@jstackmann) June 4, 2019
According to Stackmann did not anticipate to reach 30,000 until September when the vehicle will be fully revealed during the International Motor Show in September. However given that there were over 10,000 reservations within 24 hours of pre-orders opening, Volkswagen should expect to sell out before September. The 1st edition ID.3 is expected to start production at the end of 2019, and will hopefully be delivered to owners by mid-2020.
---
BMW and Jaguar Land Rover Announce Cooperative Efforts Toward Next-Gen Electric Drive Units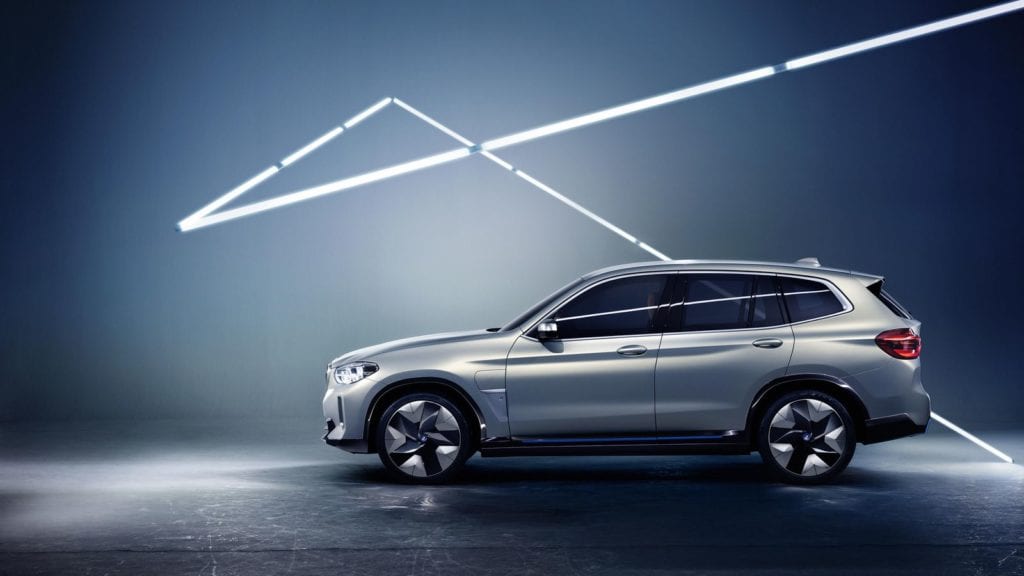 Every automaker seems to be looking for a partner to help during this tough period of electric adaption. BMW has announced that it has formed a partnership with Jaguar Land Rover (JLR) to help develop next-gen electric drive units. BMW is very proud of its drive unit which features an electric motor, transmission and power electronics in one housing. Additionally this drive unit does not depend on any sort of rare earth metals. This is the fifth generation of the drive unit ("Gen 5") and will make its debut on the upcoming BMW iX3 next year. This Gen 5 drive unit will be the basis from which BMW and JLR will collaborate and try to improve upon. The companies have set up a joint-team set up on Munich that will work on the drive unit and ways on improving and making it more efficient. However, each company will still produce the units in their respective factories and with brand-specific specifications. So while this partnership is certainly not as intertwined as the recent Toyota-Subaru partnership, it still adds on to the growing list of automakers collaborations.
Read More Via BMW
---
GM Electric Truck is In Development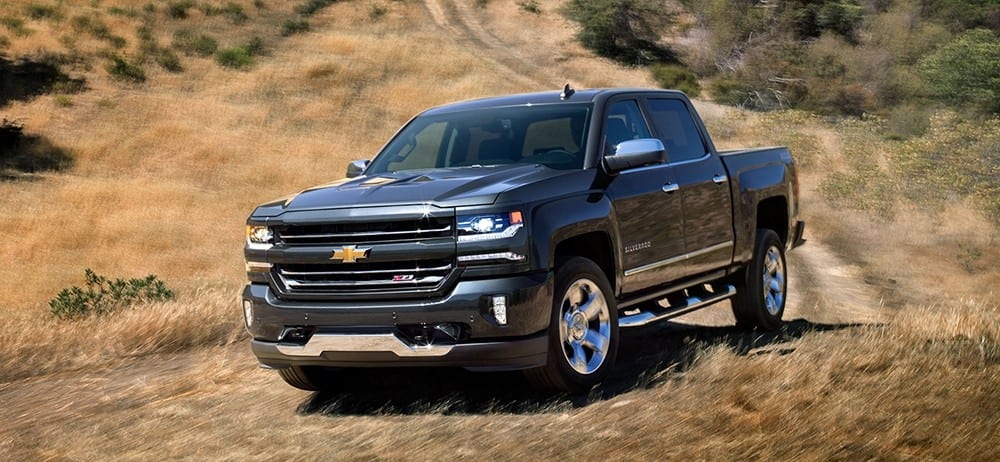 After GM CEO Mary Berra revealed that the automaker would go ahead with plans to build electric trucks, GM President Mark Reuss had assured everyone that the truck will actually happen and is already in development. Reuss has told Wall Street Analysts that "We will have a complete electric lineup, including a pickup truck that's in development,". Whilst some months ago, GM did not have an interest in electric trucks, it seems that pressure from Rivian, Tesla, and eternal rival, Ford had made them rethink their position on the matter. Reuss states that their third-generation EV platform will really help to make the electric truck a reality as the platform is flexible to underpin 10 different body styles. Like all other automakers, Reuss admits that the battery costs are the highest hurdle for GM. However, given the falling prices of the battery cells and increased regulatory pressures on traditional ICEs, Reuss believes that the two will soon be on par with each other in regards to cost.
Read More Via WardsAuto
---
Fiat-Chrysler Withdraws Its Merger Offer with Renault
It seems that the merger offer that Fiat-Chrysler (FCA) had given Renault has been called off. FCA had made a statement regarding its decision to terminate the offer.
The Board of Fiat Chrysler Automobiles N.V. ("FCA") (NYSE: FCAU / MTA: FCA), meeting this evening under the Chairmanship of John Elkann, has resolved to withdraw with immediate effect its merger proposal made to Groupe Renault.

FCA remains firmly convinced of the compelling, transformational rationale of a proposal that has been widely appreciated since it was submitted, the structure and terms of which were carefully balanced to deliver substantial benefits to all parties. However it has become clear that the political conditions in France do not currently exist for such a combination to proceed successfully.

FCA expresses its sincere thanks to Groupe Renault, in particular to its Chairman and its Chief Executive Officer, and also to the Alliance partners at Nissan Motor Company and Mitsubishi Motors Corporation, for their constructive engagement on all aspects of FCA's proposal.

FCA will continue to deliver on its commitments through the implementation of its independent strategy.
FCA cites the French government who owns part of Renault and reportedly pressured the automaker to delay its decision. However some sources are saying that Nissan (who is in a partnership with Renault along with Mitsubish) was not on board with the idea, and its representatives on Renault's board of directors would abstain from a vote. Whatever the reason may be, FCA now has to find someone else to help with its electrification efforts, or make the leaps themselves.
Read More Via Bloomberg
---
Volkswagen Releases Electric Car Commercial That Directly References Dieselgate
Volkswagen has recently released a commercial that directly references its diesel scandal and hopes to illiterates a turning point in the company. The commercial, titled "Hello Light" uses the ubiquitous Simon & Garfunkel song, "The Sound of Silence" (Hello darkness my old friend). The song accompanies various VW employees working hard to build a new car. What is interesting is that the car that emerges from the shadows is not the upcoming ID.3, but instead the ID BUZZ which is not expected to go into production until at least 2022. VW probably hopes that the ID BUZZ will give a warm feeling to those who remember the original Microbus (or for those that just yearn for that 70s aesthetic). Regardless I'm sure that opinions on the commercial will be mixed.
---
EV News You Missed: