Hello everyone and welcome to another edition of our weekly round-up, where we recount the EV news that we didn't cover at length. Along with the EV news that we did not cover, we have a recap of all the news that we did cover in length at the bottom as well, in case you missed it.
Ford Announces 'FordPass Charging Network'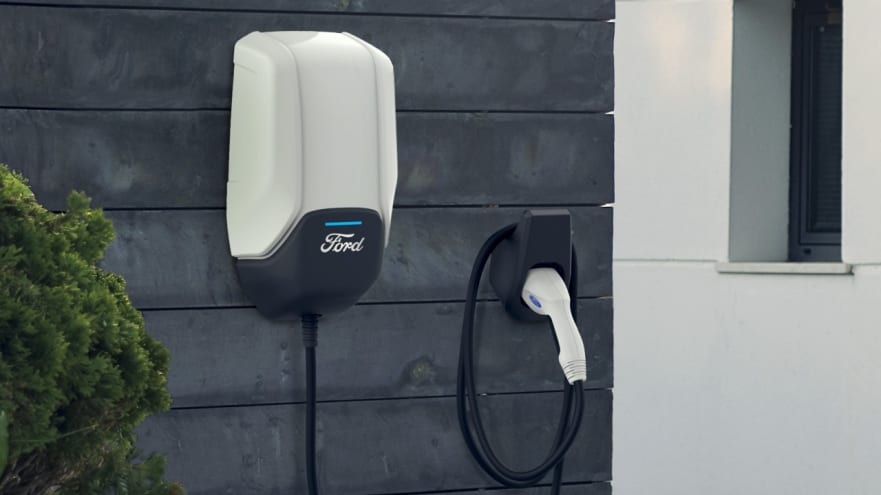 While Ford may have initially lagged behind in terms of going electric, the American company seems to be trying to catch up as fast as possible. As the reveal of their Mustang-inspired electric crossover nears, Ford has announced their own pseudo-charging network. I say pseudo because it is not a charging network that is being built up by Ford themselves, but instead, bundles Electrify America and Greenlots chargers together. Ford says that this makes it the largest charging network in the United States.
Ford is offering its all-electric vehicle customers North America's largest electric vehicle public charging network, with more than 12,000 places to charge, including fast charging, and more than 35,000 charge plugs – more than any other automotive manufacturer, addressing a big concern for those switching to all-electric cars
New Ford all-electric vehicles, including the Mustang-inspired SUV arriving next year, will come standard with a Ford Mobile Charger that can charge regardless of outlet power (120- and 240-volt outlets); for those with longer commutes or who want greater peace of mind, a Ford Connected Charge Station can fully power a vehicle overnight while they sleep. Ford is collaborating with Amazon in the U.S. for all your installation services – from 240V outlets to the Ford Connected Charge Station
Through FordPass on a mobile device or in each vehicle's on-screen dashboard, customers will be able to monitor charging at home, and easily find and pay for easy, one-stop charging at FordPass Charging Network stations
Ford has also partnered up with Amazon who will offer home installations of home chargers, maker the transition towards an electric car even easier. Ford also states that customers will enjoy two years of the FordPass free of charge. Whether you will have to pay not only for the pass also but for the charging itself after those two years, remains to be seen.
Read More Via Ford
---
Toyota Shows Ultra-Compact Electric Car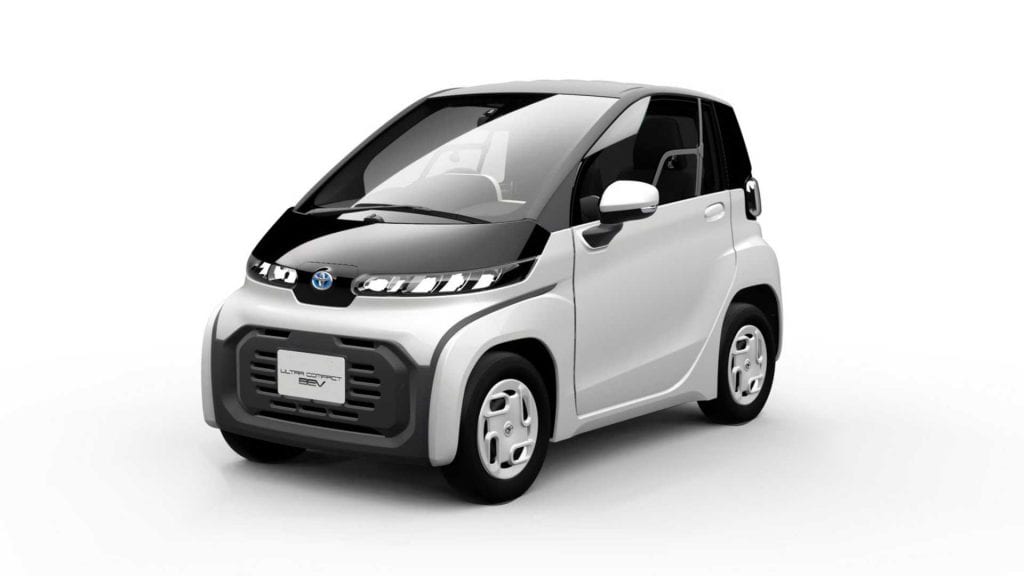 Toyota continues to create electric cars for very niche purposes and we have to wonder if they are just doing it on purpose at this point. I will have to concede that at least Toyota's newest electric car has a somewhat good mission behind it. The currently unnamed car, going be 'Ultra-Concept BEV' will be shown at the 2019 Tokyo Motor Show ahead of the vehicle's planned commercial launch in Japan in 2020. The ultra-compact has a range of only 62 miles and a top speed of around 37 mph. But Toyota knows that this car is not for the mass market. Akihiro Yanaka, Head of Development, stated that:
"We want to create a mobility solution that can support Japan's ageing society and provide freedom of movement to people at all stages of life. With the Ultra-compact BEV, we are proud to offer customers a vehicle that not only allows for greater autonomy, but also requires less space, creates less noise and limits environmental impact."
It is a city car in the purest sense of the word and I cannot fault Toyota for trying to provide autonomy to the elderly and comfort to first-time drivers. I will just continue to patiently wait for Toyota to bring an electric car that can compete against Tesla, Nissan, and Volkswagen.
Read More Via Toyota
---
Volkswagen Goes Against the Grain, Says That EVs Will Not Hurt Profit Margins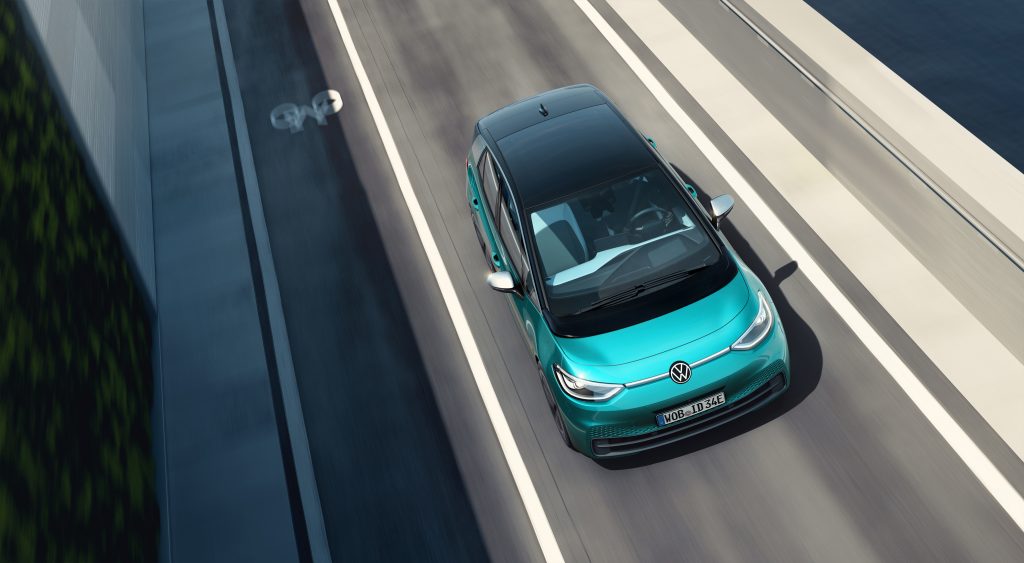 For years now it has been almost universally agreed that automakers will take a financial hit during their transition towards making electric cars. Most analysts agreed that electric cars would not have cost parity of gasoline-powered cars until the early- to mid-2020s. However, VW boss Herbert Diess recently made a statement saying that his company would not suffer lost profits.
"We do not expect a deterioration in margins. Our advantage is that all our brands have the same platform for electric products and the same batteries that we buy in China,"
Of course, the Volkswagen Group has only really sold the Audi e-tron at this point, so the sample size of EV profitability is still small. He does have a point though in regards to the benefits of a universal platform that allows for extensive part sharing and streamlined production. Eventually, the Volkswagen Group will only have two platforms for all their brands, the MEB for their standard cars such as the ID.3 and ID.4, along with the PPE platform for their more premium offers such as future Audis and Porsches (Both the Taycan and e-tron GT use the J1 platform which serves as a base for the PPE). This, however, will not be true for every other automaker so others may very well start losing money during the transition. This is one reason you might be seeing so much emphasis is placed on automakers creating new platforms when they weren't really a topic that was talked about previously.
Read More Via Reuters
---
Hyundai Plans to Invest $35 Billion in New Vehicle Technologies by 2025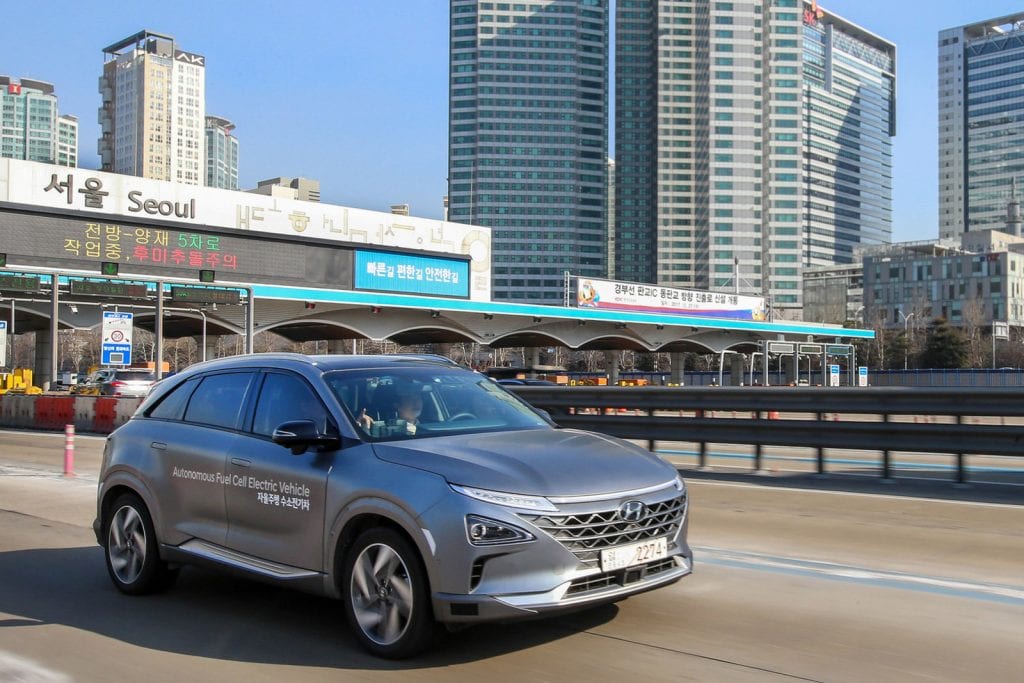 Oh, Hyundai planning on throwing some serious money around. The South Korean company recently announced that that they would be investing 41 trillion won ($35 billion) in mobility and other auto technologies by 2025. The majority of technologies being electric cars and autonomous cars. The plan has received support for the South Korean government with President Moon Jae-in stating that he expected self-driving cars to account for half of new cars on the country's roads by 2030. The government is planning to spend 1.7 trillion won ($1.44 trillion) between 2021 and 2027 on self-driving technology. It expects Hyundai to launch level 4 autonomy capable cars for fleet customers in 2024 and the general public by 2027. The advancement in autonomous technology has not been nearly as fast as it has been with electric powertrains. There are not only regulatory barriers to pass, the stakes of the system failing are much higher when a possible malfunction could lead to serious injury or death. Analysts have remained hesitant on the speed of advancement in the field, so we have to say that South Korea's goal of 50% of new car sales by 2030 being self-driving is quite optimistic.
Read More Via Reuters
---
Kia Soul EV Delayed Until 2021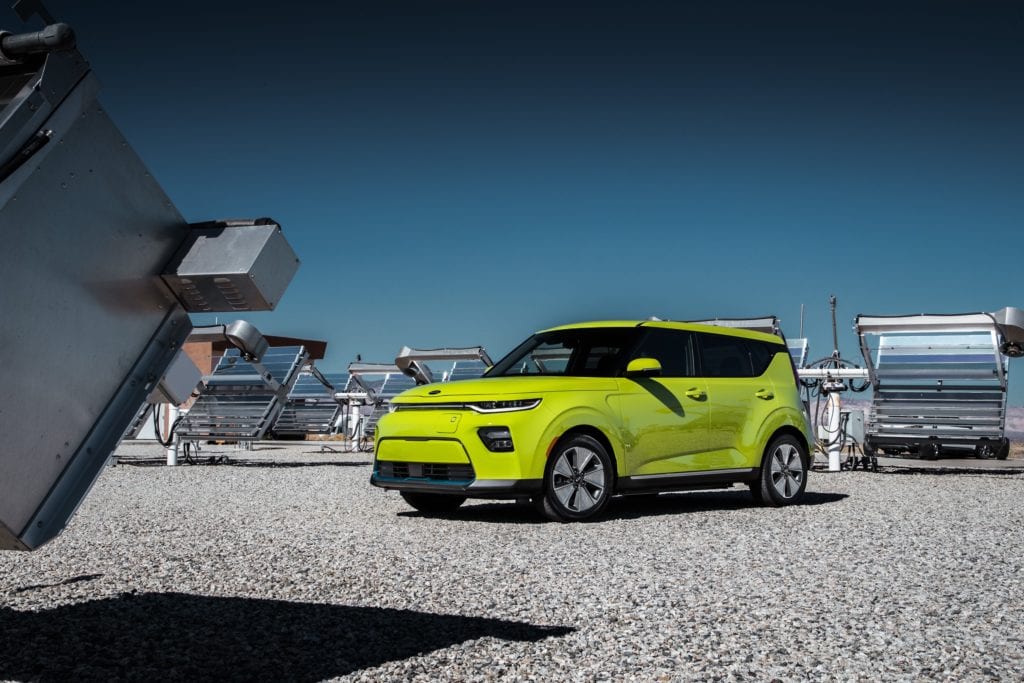 Kia recently released some unfortunate news regarding their Kia Soul EV. The electric hatchback will be pushed back a year to 2021. The delay was said to be caused by a limited battery supply and electric motor shortages. The Kia Soul EV was looked forward to by many prospective buyers as it served as a very substantial upgrade to the first generation Soul EV which had a range of 111 miles. The upcoming generation comes with a range of 243 miles, a single motor making 201 hp, and of course updated styling. The Soul EV shares its underpinning with the Kona EV which has also had some supply constraints of its own. Hopefully, Kia and Hyundai can get their supply in order as they make some of the most competitive electric cars on the market today. If you had your eyes set a Soul EV, then I'm sorry to say that you are going to have to wait longer than you initially planned.
Read More Via Green Car Reports
---
EV News You Missed:
Porsche announced a much cheaper Taycan 4S, but it is still not as cheap as a Model S.
Volvo announced its intentions to become carbon neutral by 2040 and cut its emissions by 50% by 2025.
Volvo also announced their first electric vehicle, the XC40 Recharge.