While we were excited to learn that Ford would be making steps towards modernizing the car buying experience by bringing more of the buying process online, it looks like it will not arrive in time for early Mustang Mach-E owners to get their hands on it. New documentation from Ford states that the platform will not launch until Spring 2021.
It's no secret that almost everyone dreads the dealership experience when they plan to buy a car. With the release of the Mustang Mach-E, Ford also took the opportunity to try and modernize the car buying process by bringing a lot of the steps, such as trade-in values along with upfront rebate and financing information.
This would represent a step closer to the Tesla buying process that wouldn't require having to go to the dealer and deal with pushy salesmen who continuously try to haggle the price and push accessories or services that you don't actually want.
Unfortunately, we will have to wait longer to see how well Ford's implementation of the system holds up. The automaker states that they have been performing quality assurance reviews over the past few weeks and came to the conclusion that the system still needs more time before it can fully launch. Dealers will now have until March 1st to enroll in the program that will hopefully be available for customers to use that same month.
For those that have Mach-Es coming to dealers before March, you will not be able to explore the system and go through the buying process that way. While it is regrettable that there is a delay, it represents the possible large shift in the automotive industry when it comes to car buying from legacy automakers, so I'm sure that Ford would like to get it right on the first try.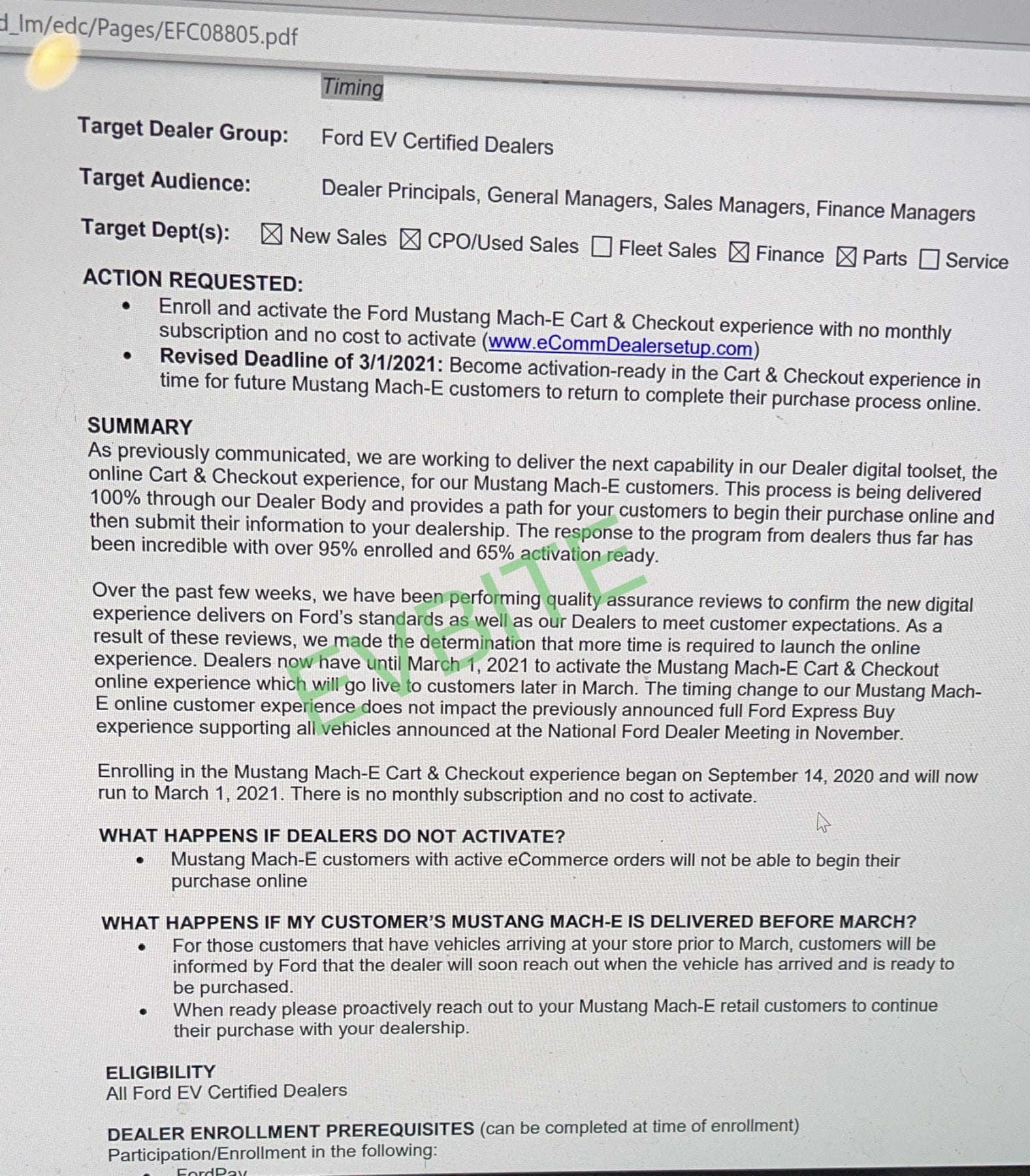 Are you guys excited about the prospect of legacy automakers making moves away from the traditional car-buying experience? Let us know down in the comments below.