Due to our current global dilemma, there were initial worries that the Ford Mustang Mach-E would be delayed just a tad bit. Earlier, we discovered confirmation that the electric Mustang would begin deliveries in December. Now, the most recent internal dealer documents show that production of the Mach-E will start much much earlier.
Given how crazy 2020 has been, we have seen automakers having to shift their plans across the board. We'be even seen production of new electric cars such as the upcoming Rivian R1T and R1S being pushed back to 2021. Earlier in the year, it was announced that the Mach-E would be delayed until next year in certain parts of Europe. There were fears that that delay would happen in North America as well, but Ford assured us that they would hit their late 2020 production start date, and it looks like they will make good on that promise.
New dealer documents show the projected output of different vehicles in the Ford lineup over the next couple of months.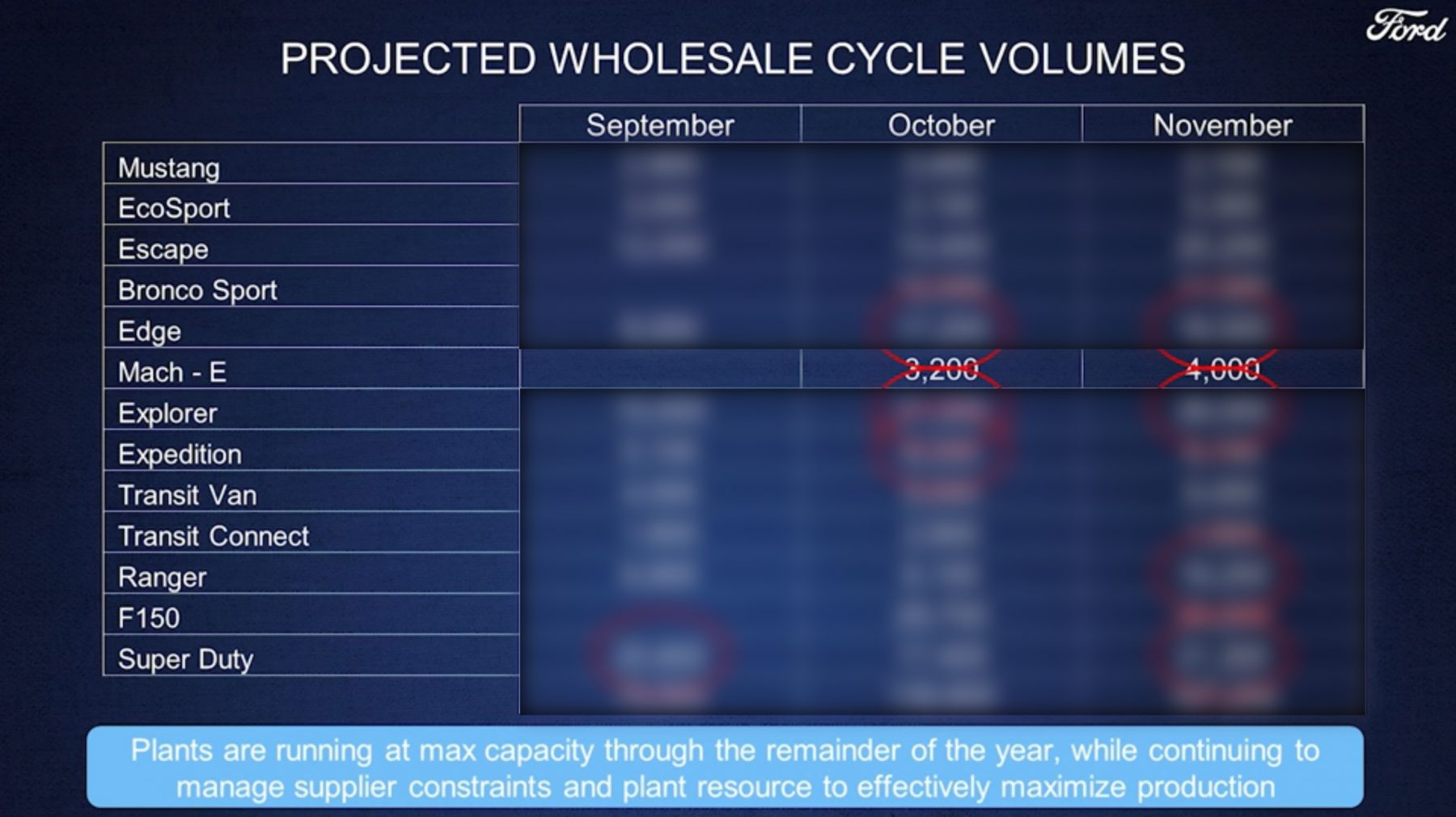 As you will notice, a surprise addition was made to the list with the Mustang Mach-E making it's production debut. Even more surprisingly, we see that production is slated to start early in October. 3,200 units are expecting to make their way off the production line during the month, and then an additional 4,000 units being produced in November.
Ford has previously claimed they would produce 50,000 Mach-E's the first year, and this looks to match up. Looking at the estimated numbers for these two months, we can see production will gradually pick up as supply constraints can hopefully be solved.
Keep in mind that Ford has not made any official announcements so things can be subject to change, but it looks like they will be able to get their first real electric car out before the end of the year, placing themselves as the first true Tesla Model Y competitor.