In an attempt to bring the company back to its former glory days, Harley Davidson is turning to electrification. The company notoriously known for their deafening motorcycles plans to invest $150-$180M in electric vehicle development through 2022. Their first electric motorcycle, the LiveWire, is scheduled to begin deliveries this very year. Albeit, a bit overpriced, it's still a start of a new era for the most recognized motorcycle manufacturer.
Now, the company is teasing one of their next projects, Harley Davidson electric bicycles. Released at their annual dealer's meeting, the teaser image showcases a number of styles of bicycles including an electric mountain bike.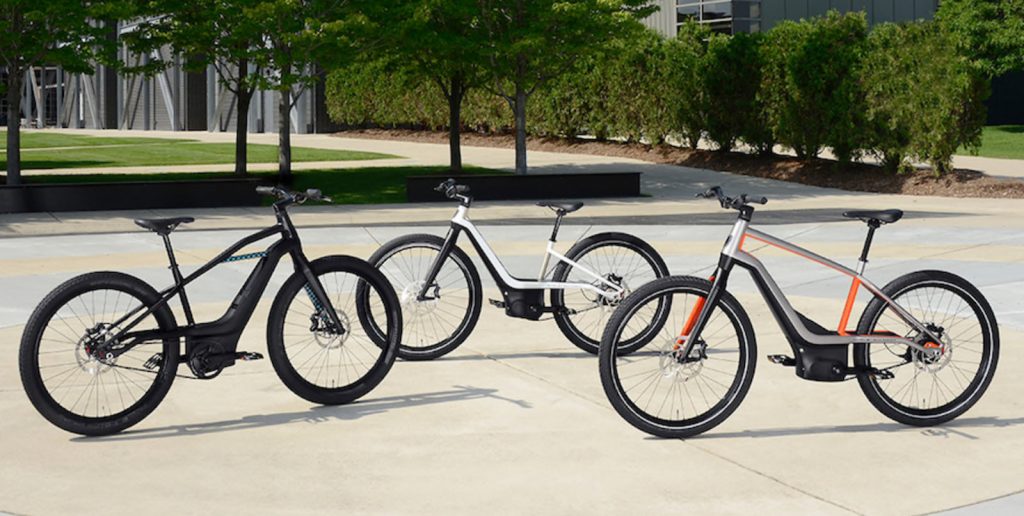 Harley-Davidson's first electric pedal-assist bicycles are light, fast, and easy for anyone to ride. Designed to shine in urban environments, this all-new line of eBicycles is just one more example of how Harley-Davidson's More Roads initiative is actively working to inspire a new generation of two-wheeled riders around the world.
We've known about this aspiration to expand into city e-bikes for some time now. We received a first look of their future electric scooter and mountain bike around this time last year. They now even sell electric balance bikes for kids.
The company makes it clear that this image is just of a prototype version and could potentially not reflect the final product. Now, as we inch closer to release, we expect to see more and more information on the electric bikes released.