The all new Zero SR/F was unveiled yesterday and definitely made a statement with its impressive specs and moderate price point. It's looking like we will see the Zero SR/F and Harley Davidson LiveWire go head to head for electric motorcycle sales.
The new electric motorcycle from Zero will be their top tier of performance bike. The new top speed of 124 mph (200 km/h) is achievable thanks to Zero's new and now largest electric motor, the ZForce 75-10. The Zero SR/F has 80 kW (107 hp) of power with 190 Nm (140 lb-ft) of torque.
The battery pack is 14.4 kWh and allows for a range of 200 miles (322 km) with what they're calling a "Power Tank". The Power Tank adds another 3.6 kWh of battery for a total of 18 kWh. Without the Power Tank, range is much lower at 160 miles (257 km) of city driving or 80 miles (129 km) of highway.
The Zero SR/F does not hold the most range within Zero's lineup. That honor goes to the SR ZF14.4 with a range of 223 miles (359 km) in the city or 112 miles (180 km) highway.
Just like the Harley Davidson LiveWire and most EVs, this electric motorcycle can also be updated over the air. It can also alert your phone with any notifications necessary and record your performance data.
The Zero SR/F is pretty customizable, you can even choose your own charging speeds. The base model comes with a 3 kW charger that can provide a 0-95% charge in 8 hours from a standard 110V outlet or 4 hours from a 220V. For $2,000 more, you have the option to replace to the 3 kW charger with a 6 kW one to cut that charge time in half. At the top of the options list, you have the ability to add on an additional 6 kW of charge to charge the bike at 150 miles per hour. That's slightly over an hour to fully charge on a 220V.
The base price of the electric motorcycle is set at $18,995 for the 3 kW charger mode. The bike has already entered full production and deliveries will begin in April.
| | Zero SR/F | Harley Davidson Livewire |
| --- | --- | --- |
| 0-60 | TBD | 3.4 mph |
| Range | 200 miles (322 km) | 110 miles (177 km) |
| Power | 80 kW | 55 kW |
| Torque | 190 Nm (140 lb-ft) | 71 Nm(52 lb-ft ) |
| Base Price | 147 kW per wheel | 3,450 mm |
The Zero SR/F comes in at 30% cheaper than the upcoming Harley Davidson LiveWire. It's also faster and has a longer range. It's a bit sad to see the legacy motorcycle company be one-upped this soon in the new electric motorcycle industry.
Even the Zero SR has a longer range and better performance than the Harley Davidson LiveWire for just $16,495. It truly seems like Harley Davidson isn't taking things too serious and instead is putting a major premium on the Harley brand. The LiveWire is actually the most expensive sports bike to come from the motorcycle maker.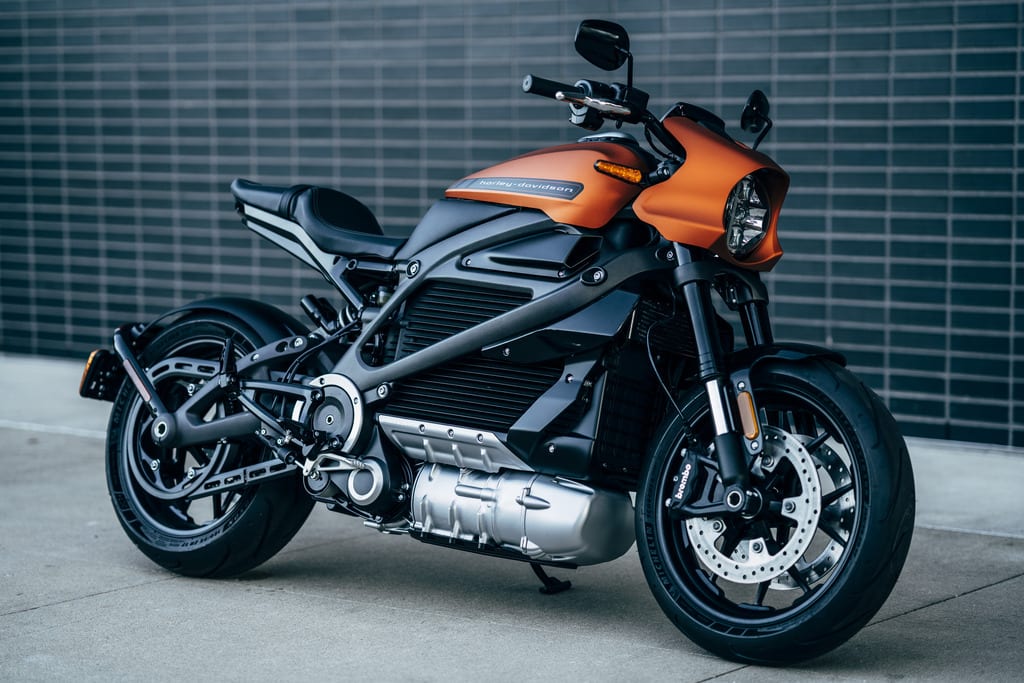 Harley Davidson plans to invest $150-$180 million on electric vehicle development through 2022 but if you ask me, they'll have to do a little more than just slap their logo on if they want to sell at that price point. The average Harley Davidson owner most likely won't care for an electric motorcycle and they're clearly trying to reach a new demographic with the LiveWire. That won't work too well when other bikes on the market offer more for less.
Preorders for the Harley Davidson LiveWire are open and they expect to start deliveries in August.
What do you guys think of the electric motorcycle from Zero? Let us know down in the comments below.