Last year, a self-given deadline to begin Mustang Mach-E deliveries in Q4 2020 was placed. Despite a global hiccup, Ford is still on track with their original timeline. Although, it looks like the company is pushing it to the very last minute.
Ford dealers have officially been asked to order their Mach-E FCTP units with a December delivery date. FCTP (Ford Courtesy Transportation Program) is the program Ford uses for both test drive and loaner vehicles. Under this program dealers receive some compensation to make up for the loss in depreciation due to the vehicles added miles, when the time comes to sell.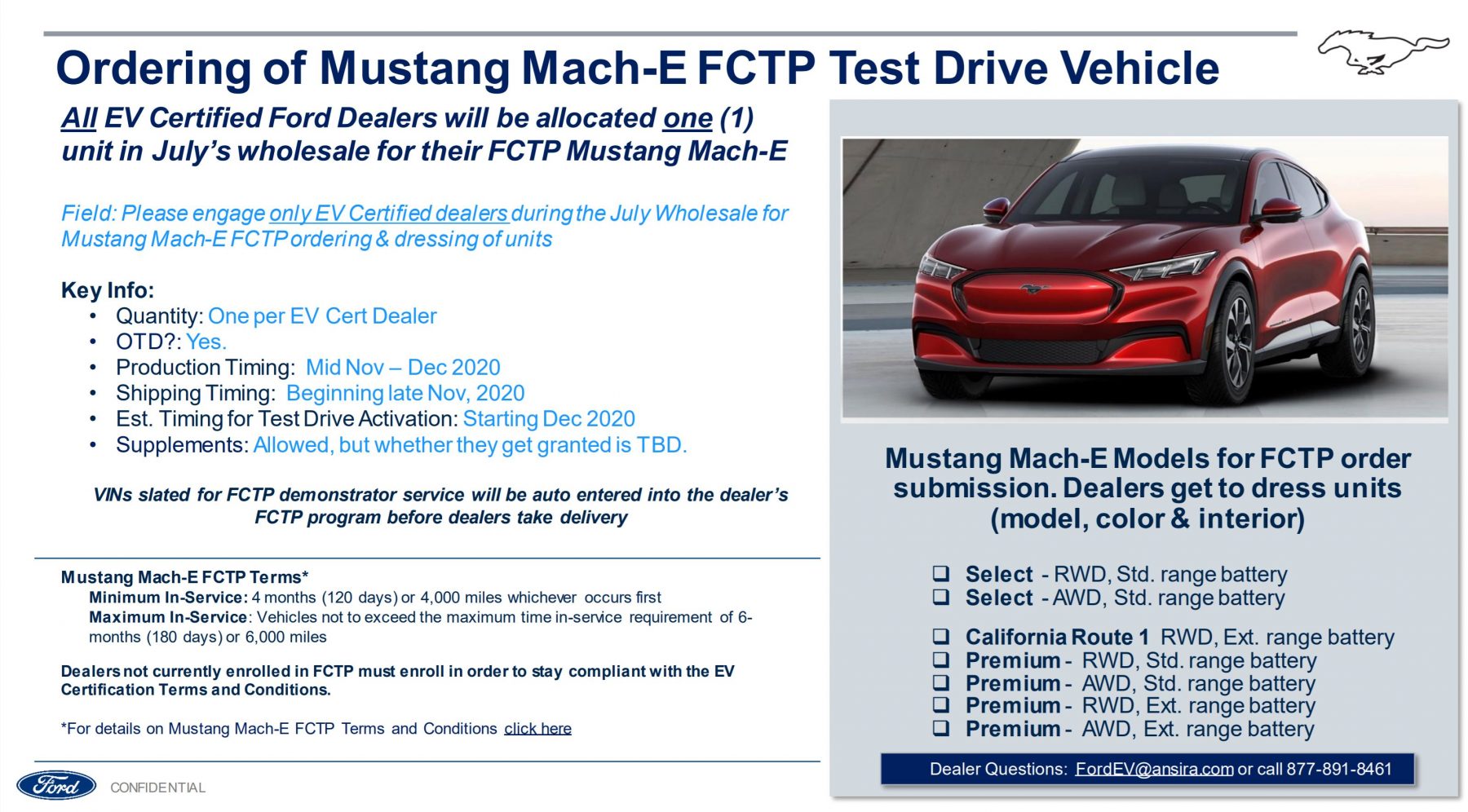 As a side note, these vehicles are sold as new (or leased) since they've never been titled. The compensation from Ford is typically taken off the price of the vehicle. Buying a FCTP vehicle, or more commonly known as a "Demo" is one of the few ways you can save money on a new Mustang Mach-E, if you're okay with the added miles.
With the release of the electric Mustang, Ford created a new EV program. In short, if a dealer wants to sell Ford's future electric cars, they must comply with a new set of guidelines. For one, dealerships are not allowed to list the Mach-E online below MSRP.
Under these new guidelines, the very first Mustang Mach-E sent to the dealerships must be placed under the FCTP program for a minimum of four months, or 4,000 miles.
If the 4,000 mile requirement is achieved first, the vehicle must have at least 60-days in-service
If the 4-month time requirement is achieved first, the vehicle must have at least 2,000 miles
Under this program, every EV certified dealership is guaranteed a minimum of three 2021 Mustang Mach-E's, with the first again being placed into FCTP.
As much as Ford would like to transition, their current clientele buys cars at dealerships, not online. Selling out the first edition and hitting over 50,000 online reservations is certainly an achievement but pales in comparison to the five million plus vehicles they already sell annually.
It makes sense to prioritize test drive units over customer deliveries. Ford's dealer network receives significant foot traffic from potential customers who have never even heard of the Mach-E or even considered buying an EV. Ford's Mach-E money grab will come from the conversion of their ICE customers to EVs.
As for customer deliveries, Ford has not updated the Q4 timeline just yet. Production will begin in mid November and the first Mach-E on each lot is required to be used for demos. We can only assume deliveries will begin shortly after or alongside the FCTP units.
Update:
Ford's most recent internal dealer communications state a direct comparison to Tesla, their new competition. Their data shows what we already know, EV customers prefer a web based experience. The company has doubled down on this data and is looking to provide a better online experience for the Mach-E.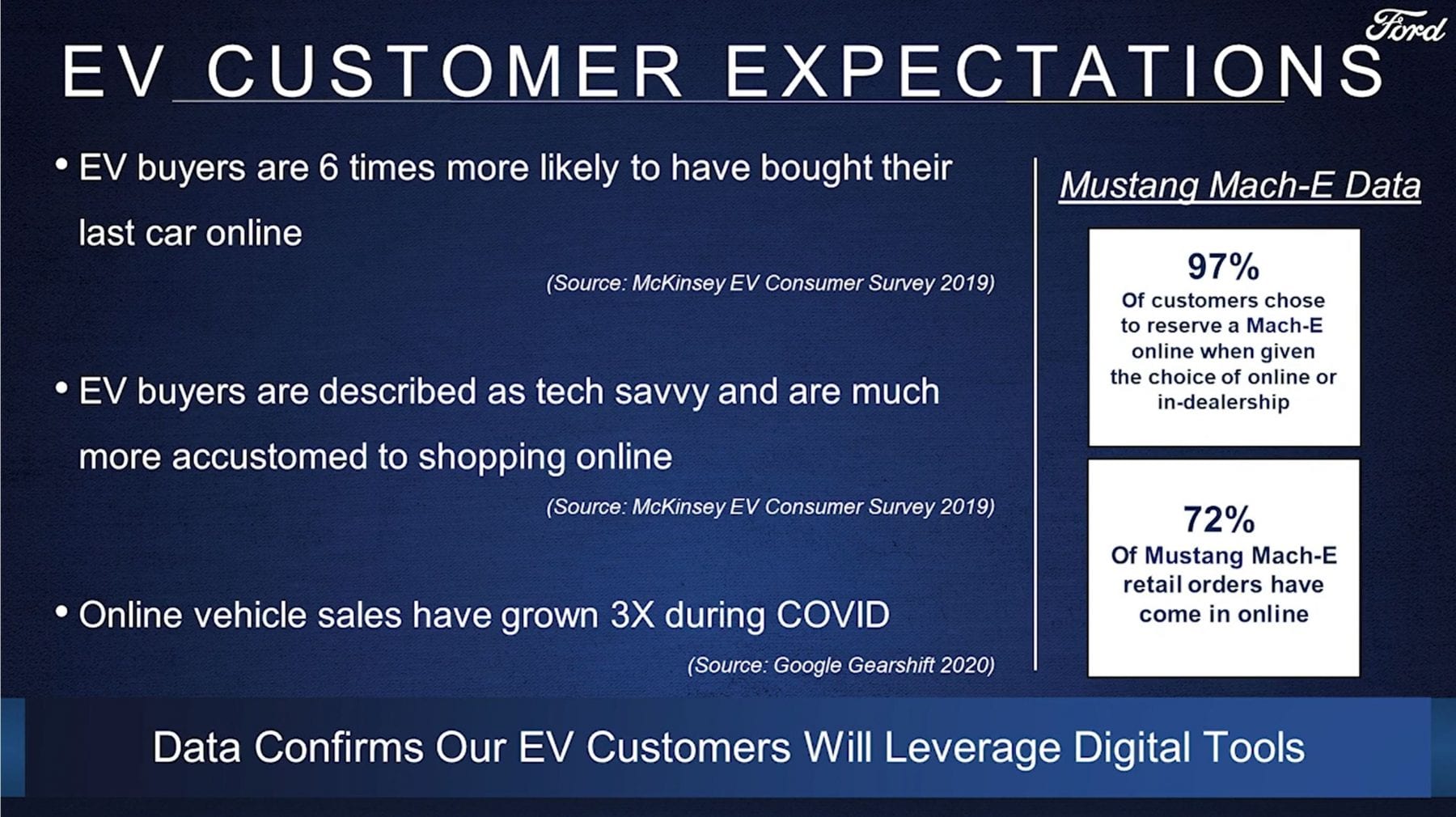 Additionally, Ford has reconfirmed the December timeline stating that shipments will begin in December with production starting a bit earlier in October.