Happy April everyone and welcome to another addition of our weekly round up, where we recount the EV news that we didn't cover at length. I hope you all have had a wonderful week. This week we are seeing some automakers, particularly Chinese automakers, tease some of their upcoming electric cars with Auto Shanghai 2019 being around the corner. Along with the EV news that we did not cover, we have a recap of all the EV news that we did cover in length at the bottom as well, in case you missed it.
Audi e-tron Gets an EPA Rated Range of 204 Miles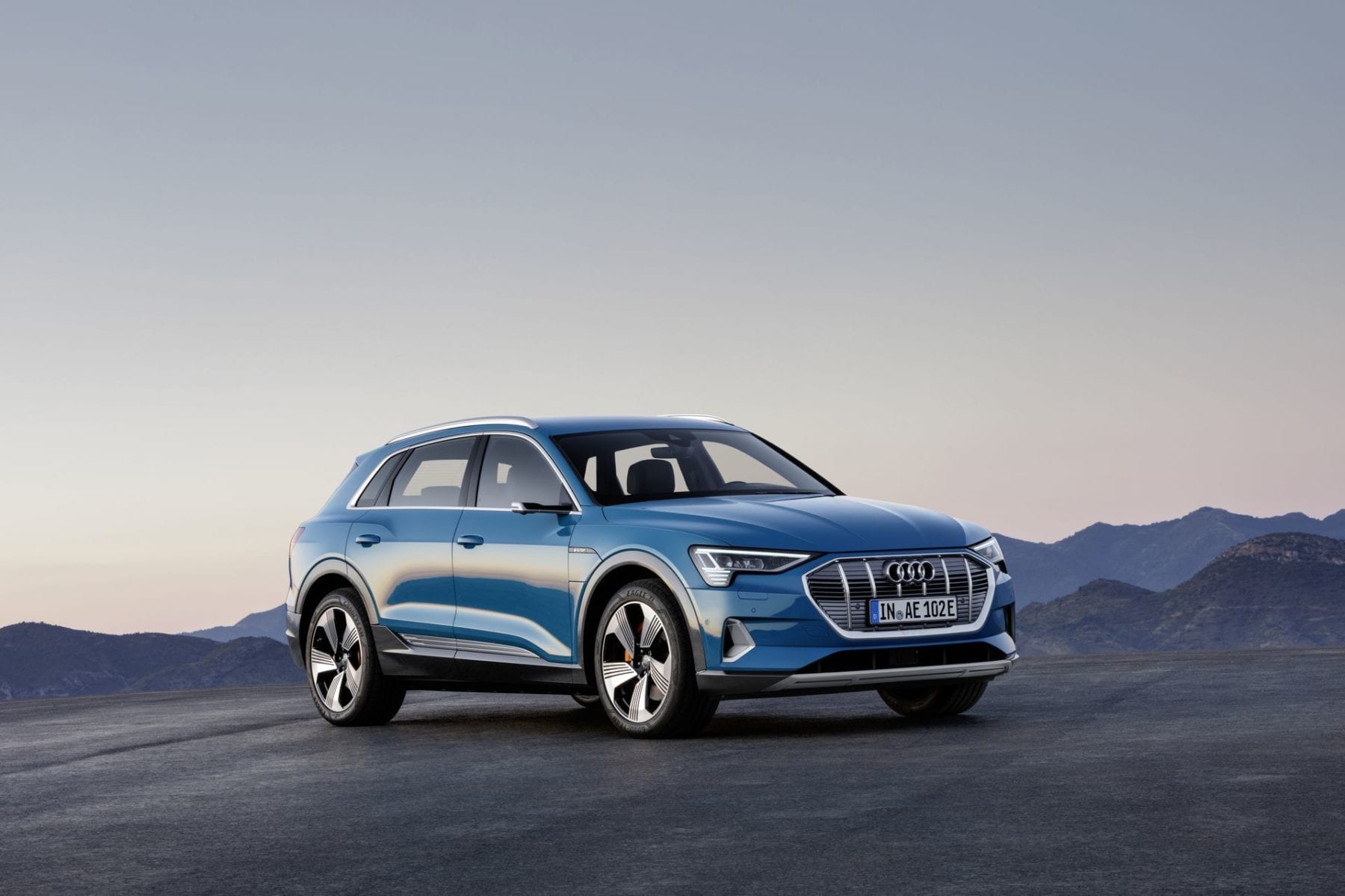 Audi's electric SUV will make its way into reservation holders' hands during the next month. With the delivery date so soon, we finally had an EPA rating released. Quite frankly, it will probably disappointing many people. With a WLTP rating of 259 miles, we were hoping that the SUV would land somewhere in the 220 mile range in terms of EPA testing. However the e-tron can only muster out a range of 204 miles. Part of the reason is that the e-tron only uses 88% of the batteries 95 kWh capacity (83.6 kWh). According to Audi, this was done to ensure "battery longevity, repeatable performance and peak charging power for longer amounts of time during the charge cycle." Maybe Audi is a bit too conservative in how much they expect their batteries to degrade, but this is what they prioritized. The range puts it lower than both the Jaguar I-Pace (234 miles) and discontinued Tesla Model X 75D (237 miles). However, at the very least the e-tron is capable of charging at 150 kW, meaning that in a 10 minute charge the SUV is ready to go for an additional 54 miles. It certainly remains to be seen if Audi's choice to be so conservative in terms of battery degradation, especially with range anxiety still being a big hurdle towards adoption.
Read More Via Audi
---
All-Electric Volvo XC40 To Debut By End of 2019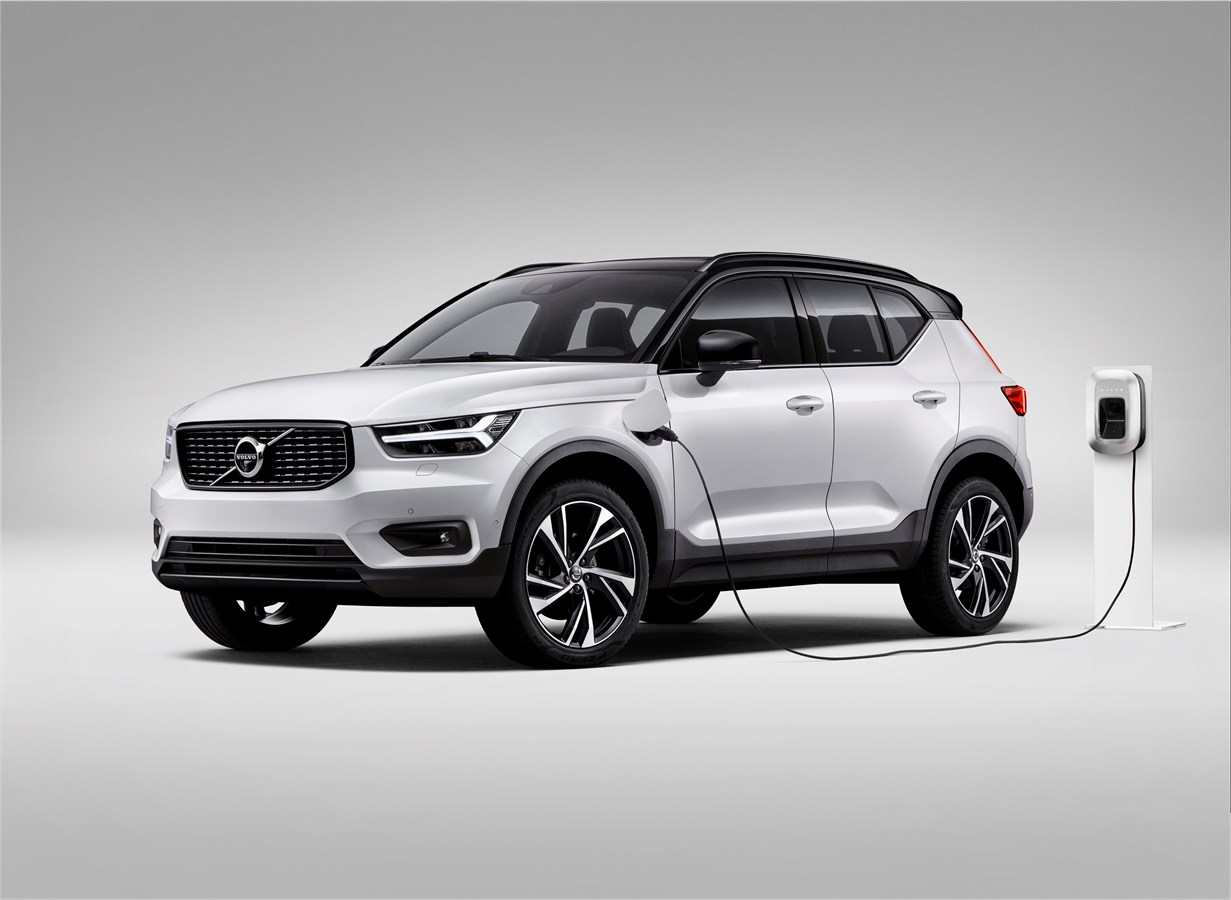 According to a report from Automotive News Europe, Volvo is planning to have an all-electric version of its XC40 small SUV debut by the end of this year. This will be the company's first electric car to carry the "Volvo" name rather than the "Polestar" marque. Along with the Polestar 2 that is looking to be a Tesla Model 3 competitor, the electric XC40 will built on the same Compact Modular Architecture (CMA) platform. The platform was developed alongside Chinese automaker Geely and underpins three models from Lynx & Co. No other details were given about the electric XC40. The XC40 is Volvo's second best selling vehicle, behind only the larger XC60. Hopefully the XC40's popularity will transition over into the electric world as Volvo tries to reach its goal of having all-electric cars making up half their global sales by 2025. Currently the XC40 has a plug-in hybrid variant.
Read More Via Automotive News Europe
---
Ford Announces Plug-in Hybrid Explorer Exclusively in Europe.
In a rather interesting turn of events, America's best-selling SUV will make its way to the Europe for the first time. Additionally, it will only be available in a plug-in hybrid version. Also, we aren't getting it here. No doubt being part of Ford Europe's restructuring plan, the American automaker is trying something different by bringing this absolutely gargantuan SUV to European shores. The seven-seat SUV will have an all-electric range of 25 miles from its 13.1 kWh battery. Which, when considering the size of the SUV, is pretty respectable. The electric motor will be paired with a 3.0-liter twin-turbo V6, making a whopping 450 horsepower and 620 pound-feet of torque. This completely trumps the top of line sporty Explorer ST, which makes only 400 hp and 415 lb-ft. Perhaps that plays into one reason the plug-in version won't be available here? If you are really itching to get one and aren't in Europe, then you will have to wait for the up-scaled Lincoln Aviator plug-in which uses the same powertrain. But be warned, it will cost a pretty penny.
Read More Via Ford
---
Faraday Future Teases its V9 Concept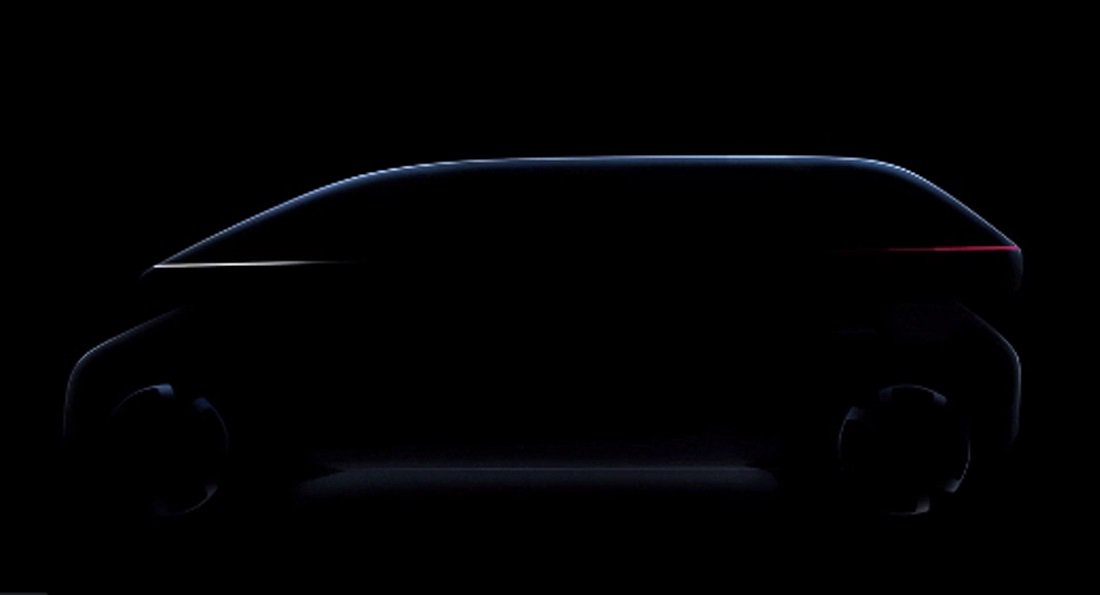 If you have been keeping up with Faraday Future, you remember that a few weeks ago they announced a joint venture with The9, a Chinese game company. The goal of the joint venture was to bring Faraday's V9 electric car to market. While the agreement's stipulations don't require Faraday Future to deliver the V9's concept design for another few months, Faraday CEO, Jia Yueting, took to Twitter to show off a teaser of the V9. Personally, the silhouette is not very attractive to me and makes me think of a shuttle design, like Fisker's Orbit. Regardless it look like Faraday is going for a more traditional vehicle shape. But I wonder if going for a novel car will be the best idea. Currently Faraday is hanging by a thread in terms of their financial situation, the current joint venture is pumping in just enough cash for them to stay afloat. One would think that creating a more traditional looking car, instead of some ambitious futuristic bubble car would be for the best in terms of production efficiency and caution. The agreement has an expectation of selling 300,000 V9s annually, if the car is too polarizing and too expensive too produce, then that just will not happen. But maybe I'm looking far too deep from a simple vehicle outline.
Read More Via Twitter
---
BMW Announces The China-Exclusive X1 xDrive25Le Plug-In with 68 Miles of Range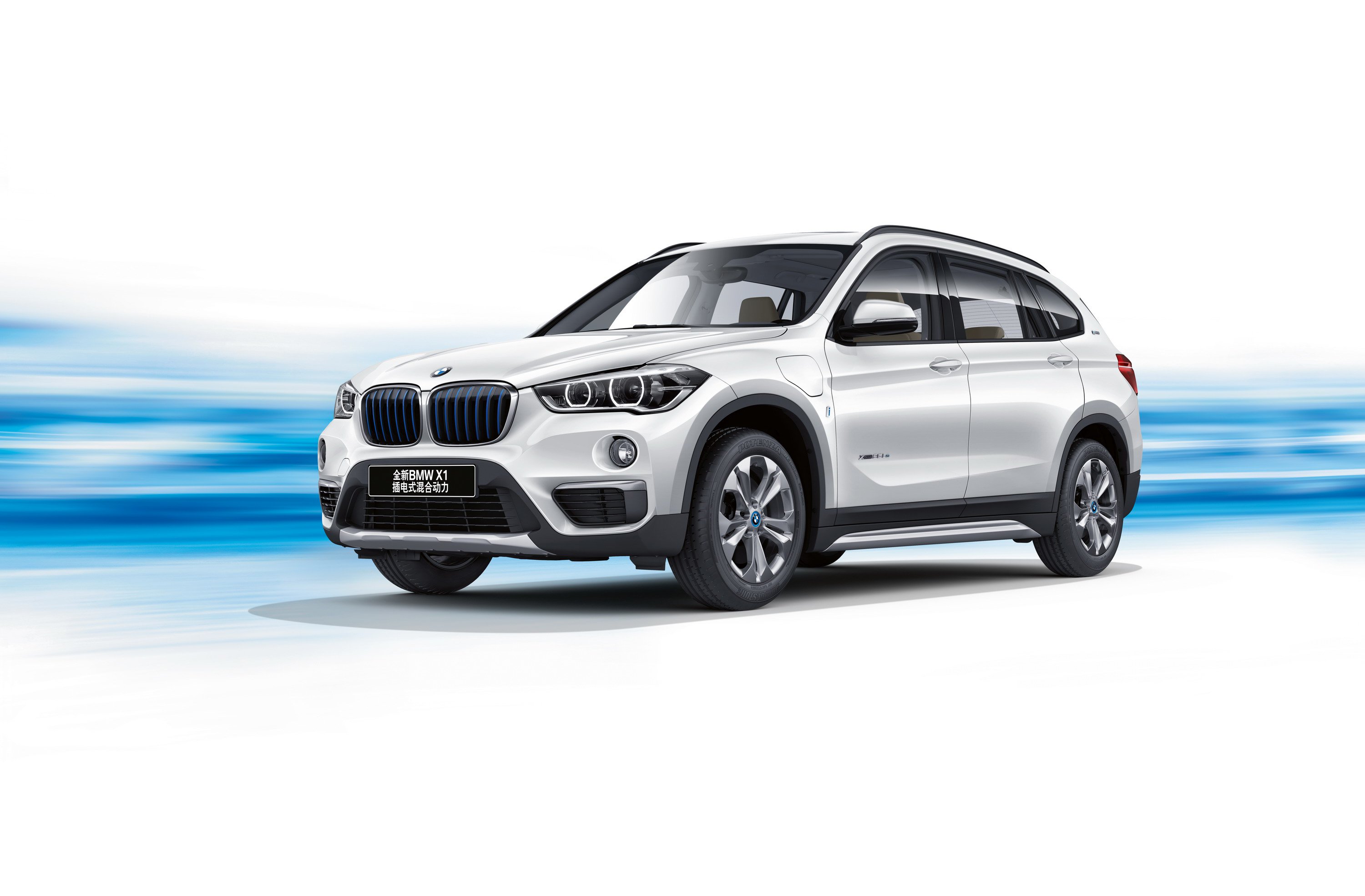 BMW is no doubt putting serious efforts into the Chinese market, announcing multiple China-exclusive vehicles will be shown during Auto Shanghai 2019. One of which will be a plug-in version of the X1 xDrive25Le (yeah that's a mouthful). The new X1 will have an all-electric range of 68 miles (110 km). Do however keep in mind that this based on the ever optimistic NEDC test cycle, so expect real world range to be below 40 miles, which in itself is still good. BMW claims that it was able to achieve this 83% increase in range and 72% reduction in fuel consumption while only increasing the weight of the battery by 5.5 lbs. (2.5 kg). This means that BMW has been able to make some serious strides in battery density since the last iteration of the X1 plug-in. While we will not see the X1 xDrive25Le plug-in outside of China, it still shows that BMW is making proper strides in terms of electrifying its model lineup.
Read More Via
BMW
---
NIO Gives Us A Tease of The ET7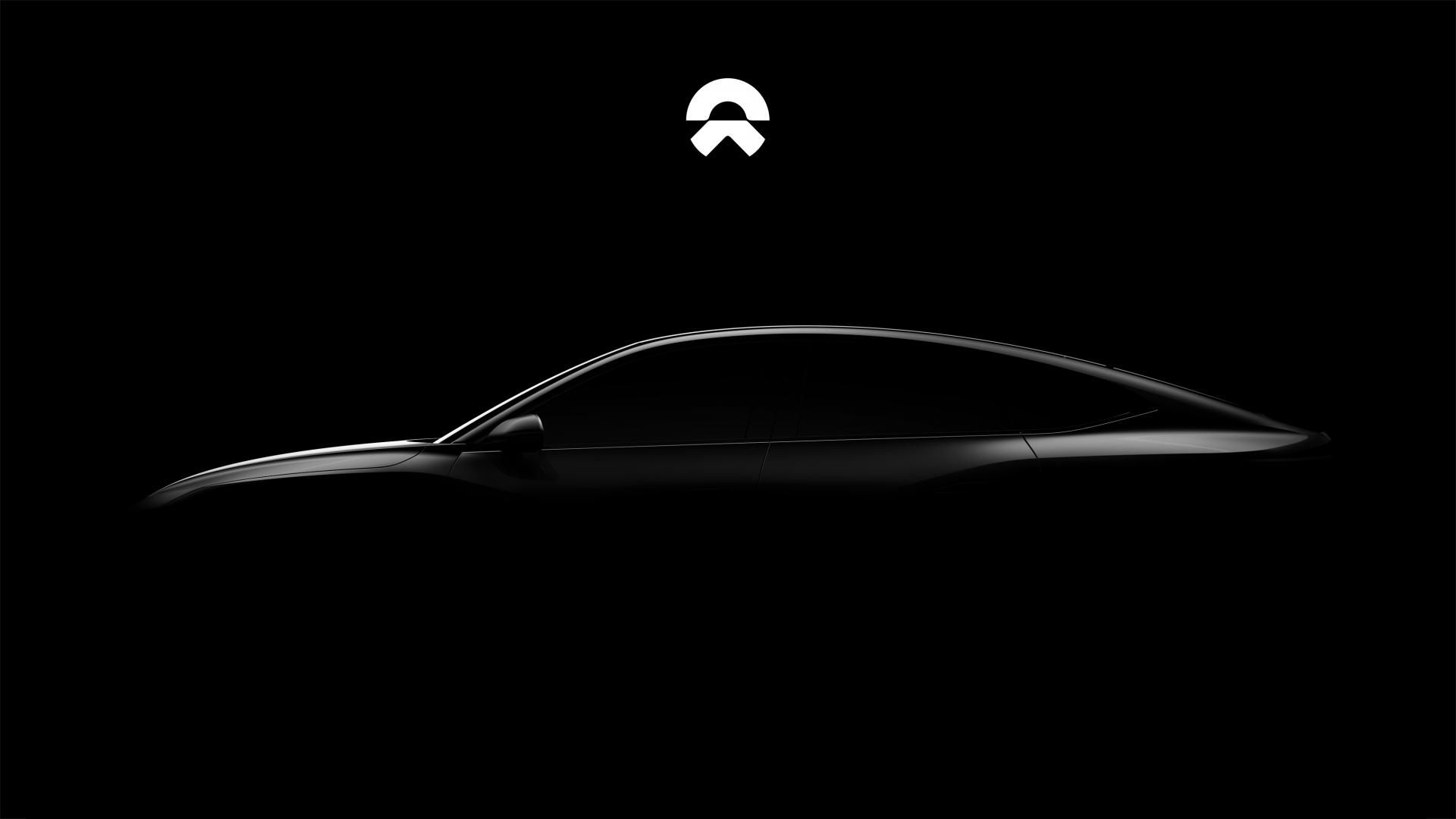 NIO also happened to tease a new model that they will reveal during Auto Shanghai 2019 on April 16th. The time it is not an SUV like their ES6 and ES8, this time it looks to be a sedan with a very slopped roof-line. There is not additional information regarding the ET7, but reports suggest it might launch with Level 4 autonomy, meaning that the car will be able to drive itself in almost every situation. However this is reported with a lot of upcoming concept cars, so take it with a grain of salt. It will be interesting to see the size and price of the ET7 as it will determine if it will go up against either the Model 3 or Model S.
Read More Via
NIO
---
In Case You Missed It: