Ford is bringing in a radical refresh for its 2020 Ford Escape in terms of not only looks, but in powertrain options. Of the four propulsion options, there will not only be a regular hybrid, but a plug-in hybrid as well. The Plug-in Ford Escape Hybrid is finally here.
The Ford Escape Hybrid is actually not a newcomer to the hybrid market. Back in 2005, the Ford released a hybrid version of the Escape, making it the first hybrid produced by a US automaker, as well as the first hybrid SUV in the world.
The refreshed 2020 Ford Escape looks to continue its hybrid offerings by adding a plug-in variant to its lineup. The plug-in version comes with a 14.4 kWh battery that is tucked beneath the second row of seats. According to Ford, despite the increase in floor height on the hybrid models, passengers will still have more headroom in the second row than they did in the previous Escape.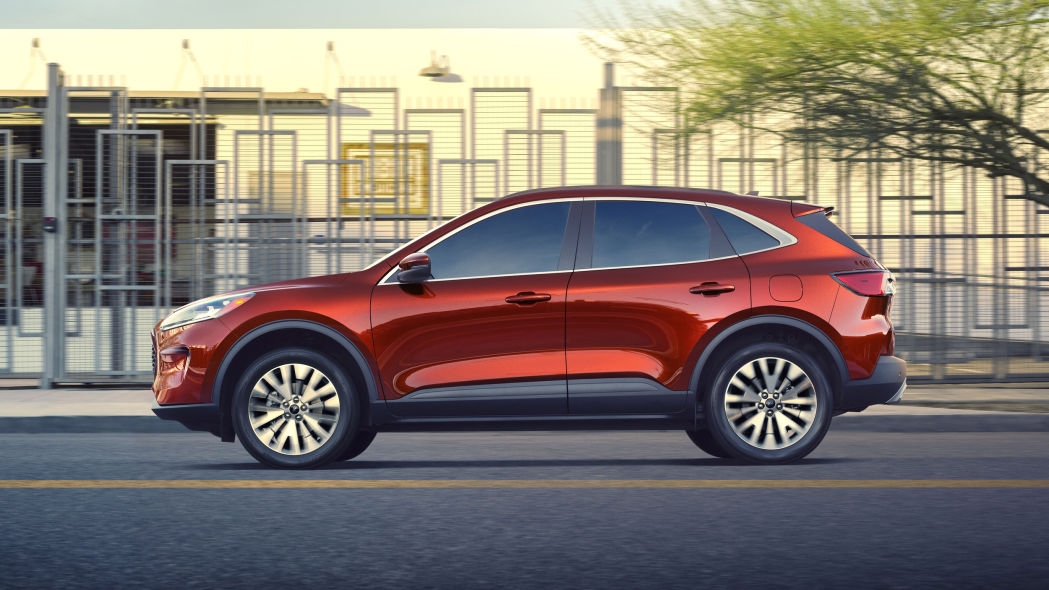 Ford is looking to have an EPA-estimated all-electric range of at least 30 miles in its plug-in variant. If this is accomplished, the 2020 Plug-In Ford Escape Hybrid would have a best in class all-electric range. Using a 110-volt Level 1 charge, the estimated time to fully charge the battery is 10 to 11 hours. While using a 240-volt Level 2 charge, charge times decrease to 3.5 hours.
Drivers of the hybrid models will be given some flexibility in terms of how they want to use their energy. They are able to choose one of four modes:
Auto EV mode, the vehicle decides whether to run on gas or electric power

EV Now mode, drivers can operate on all-electric driving

EV Later mode, drivers can switch to full gas-powered driving to conserve electric miles for later

In the all-new EV Charge mode, drivers can continue to charge the battery while driving and generate electric-only miles to use later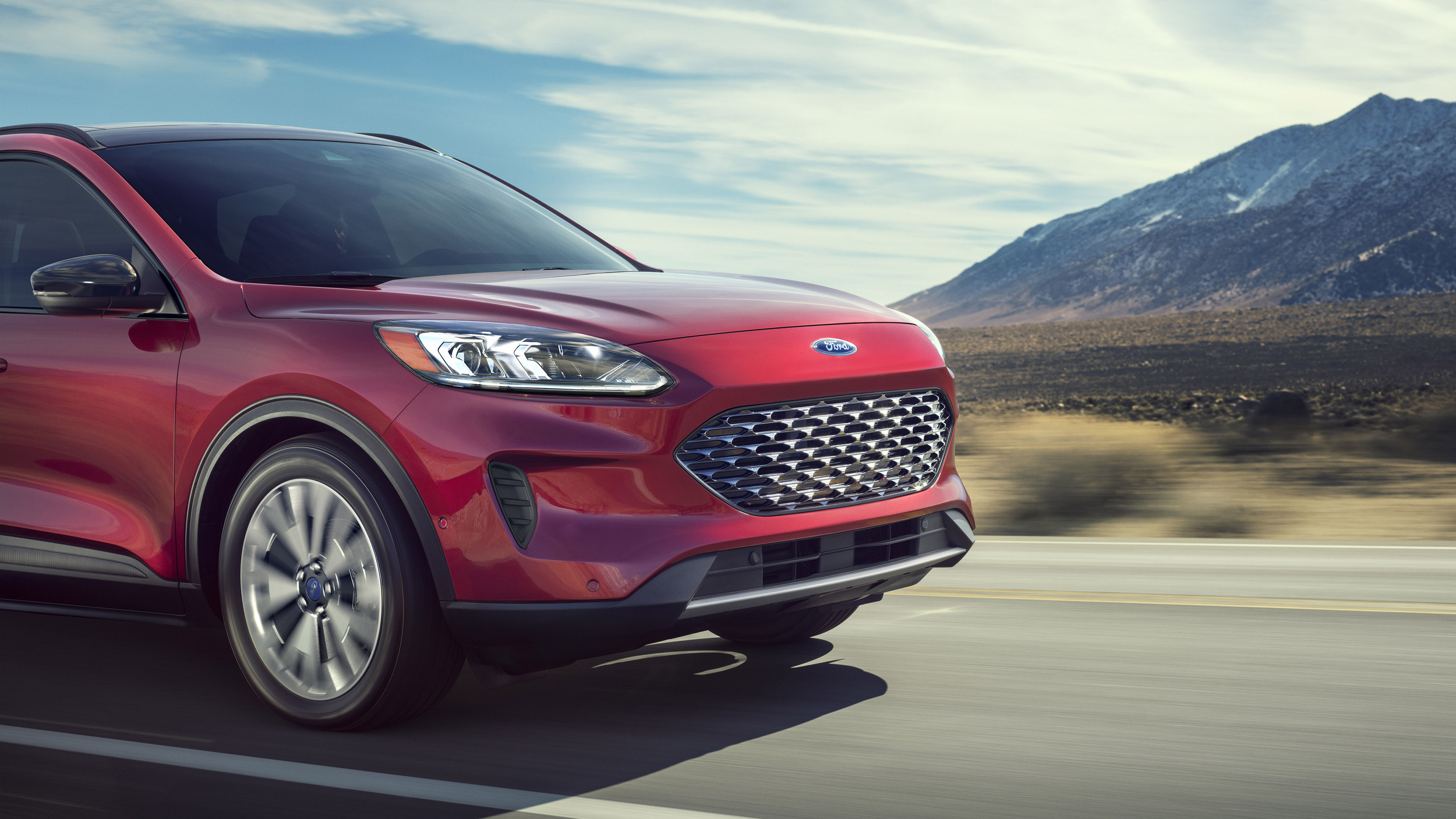 Moving on to styling, the all-new Ford Escape Hybrid definitely has moved towards a more sporty look. The 2020 version is lower and wider in stance than the outgoing model. Ford states that they looked towards their sports cars for design inspiration for this new electric vehicle. The shield-shaped trapezoidal grille was inspired by the sixth-generation Mustang, while the lower front end borrows from Ford GT. The claim of the lower end borrowing from the Ford GT seems like a stretch to me, but the car is indeed more sporty. Additionally, Ford has shaved off 200 pounds of weight off the previous model and claims that this is the most aerodynamic Escape to date. Not only do these changes help with fuel efficiency, but should also help with the SUV's driving characteristics.
Jim Hughes, the Escape chief program engineer states that:
"This new vehicle performs like no other Escape before. It's quick, it's responsive and, in staying true to the standard set by three generations of Escapes before it, it's a heck of a lot of fun to drive."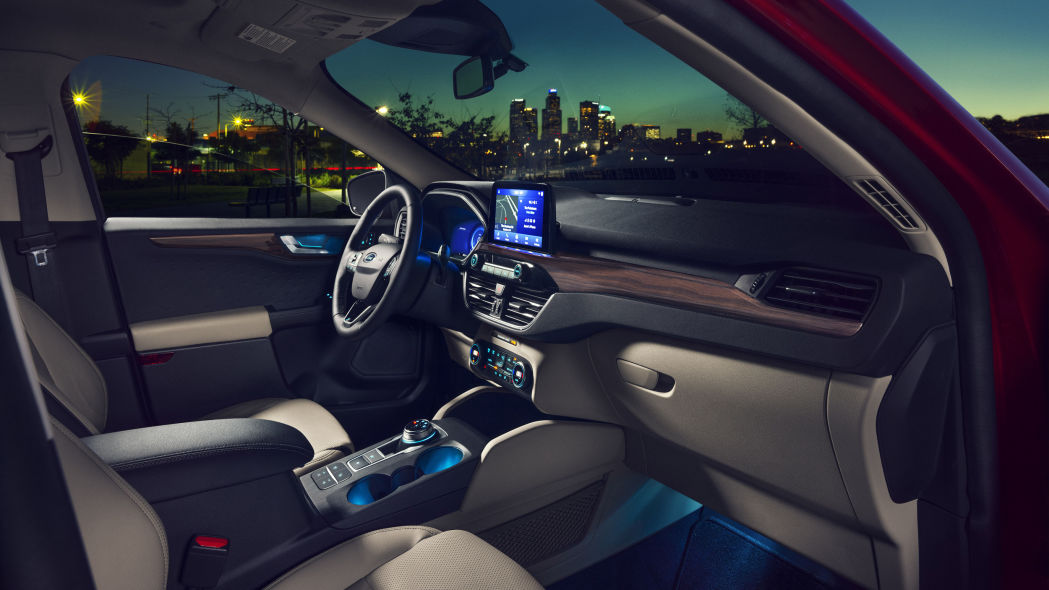 In terms of technology, Ford wants to fill the new 2020 Ford Escape Hybrid to the brim with tech. In a Ford North America first, the 2020 Escape will come with a heads up display to keep the driver's important information in eyes-view at all times. It comes with Active Park Assist 2.0 to help with parking without any input from the driver. Evasive Steering Assist is also available where the car will monitor vehicles ahead of you and will assist the driver in steering away from an accident if it feels like a crash is imminent.
The 2020 Ford Escape also comes with Ford Co-Pilot360, which makes available other driver-assist features such as Adaptive Cruise Control with Stop-and-Go and Lane-Centering.
The 2020 Ford Escape will be hitting showrooms in Fall 2019. You will have to wait longer for the plug-in version which is due in Spring 2020.
Overall, I think this is very nice entry into Ford's lineup. I also felt neutral to the Ford Escape, but this new refresh looks to make it more exciting looking. Plus, the additional hybrid options are a great thing too.
What do you guys think of the new 2020 Ford Escape? Let us know down in the comments below.
Source: Ford