Hello everyone and welcome to another addition of our weekly round up, where we recount the EV news that we didn't cover at length. I hope you all have had a wonderful week. This has been a very busy week with many announcements coming from both Auto Shanghai and the New York International Autoshow. Along with the EV news that we did not cover, we have a recap of all the EV news that we did cover in length at the bottom as well, in case you missed it.
Audi e-tron Production Slowed Due to Battery Shortage, e-tron Sportback Delayed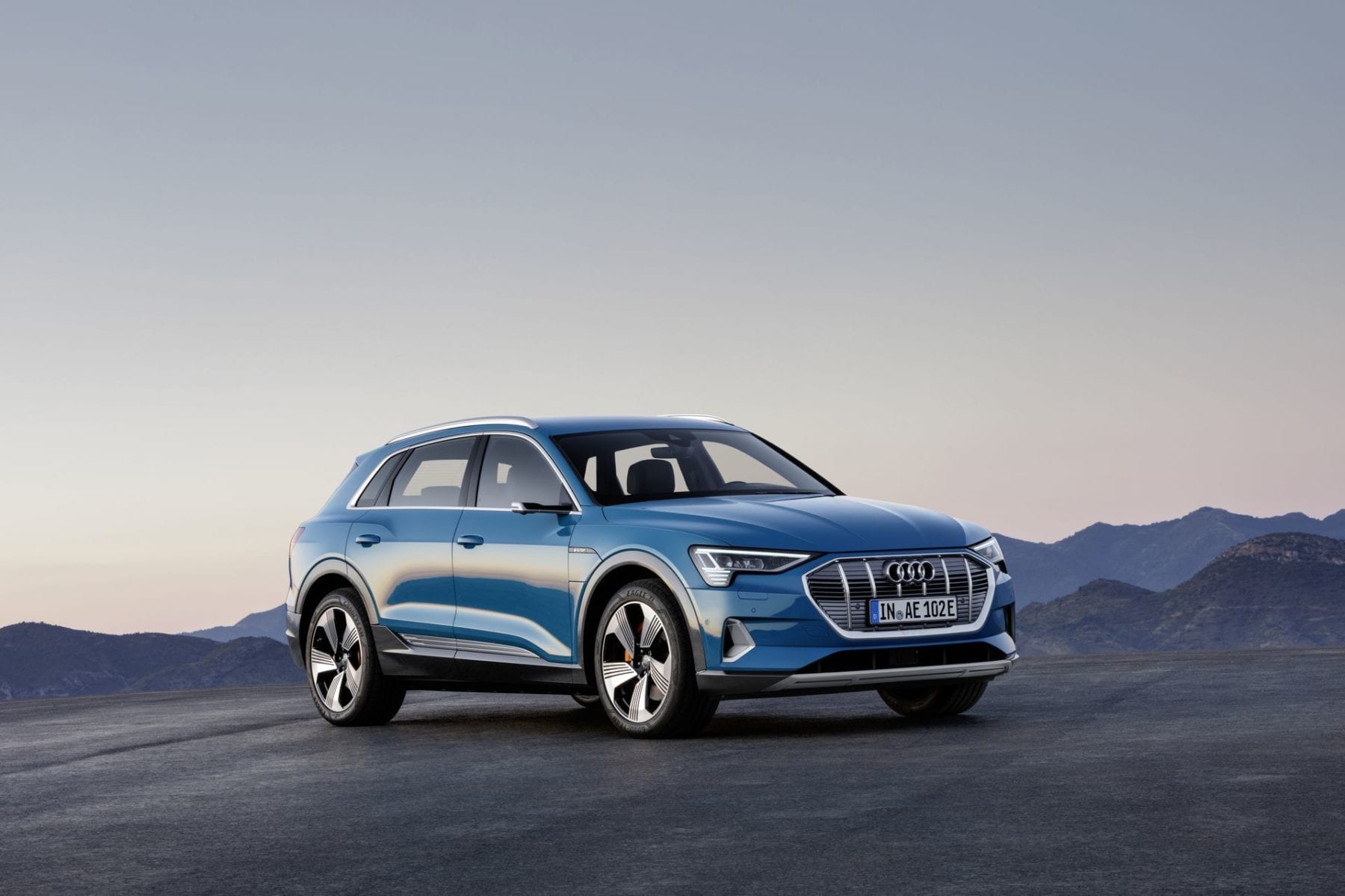 According to The Brussels Times, a source from Audi has stated a slow down in the production of the all-new Audi e-tron. According to the source, a major factor is that LG Chem, the provider of the battery cells, is increasing their prices. One possible reason is that LG Chem was reportedly unhappy when they heard that the VW Group was planning on the building their own battery factory with SK Innovation. However, all this does is further solidify the importance of having your own supply of batteries. Along with the battery issues, there was a recent strike at the Audi plant in Györ (Hungary), where the electric motors are produced. All in all, the main e-tron factory is now working only six hours, rather than eight. The plant is heading towards further cuts and will only operate for four days rather than five. Audi has boasted their over 20,000 pre-orders for the e-tron, but now wait times for those delivers have increased by two months to 6-7 months. Lastly, according to the same source, Audi will delay the e-tron Sportback for the time being. The e-tron Sportback is built on the same platform and uses the same motors and battery. Presumably due to the current supply issues, Audi does not want to bring the Sportback to market. As such we will see the e-tron Sportback in 2020 rather than late 2019. One would assume that Volkswagen might be worried about their upcoming ID Hatchback production which is supposed to be built in much larger numbers compared to the e-tron.
Read More Via The Brussels Times
---
Sono to Produce the Sion Solar Panel Car in Sweden
Sono Motors has been progressing nicely with their solar-paneled Sion. For a brief rundown the Sono Sion is a car that is covered in solar panels and gets reasonable amounts of every from the sun. During the summer months you can expect to get around 34 km (21 miles) of range to help with your total WLTP range of 255 km (158 miles). Recently Sono has announced that the Sion will be produced in a former SAAB plat in Trollhättan which is now owned by National Electric Vehicle Sweden (NEVS). Sono is also envisioning a healthy amount of cars being produced from the factory. While the pre-orders from the Sion are almost 9,800, Sion is targeting 260,000 units produced over the next eight years. Once the ramp-up period is finished, Sono hopes to have an annual capacity of 43,000. For the time being, Sono will only have one varient of the Sion, priced at €25,500 with production starting during the second half of 2020. And of course, in keeping with their mission, each Sion will be produced with 100% renewable energy.
Read More Via Sono
---
New Lamborghini Aventador Plug-in Hybrid Incoming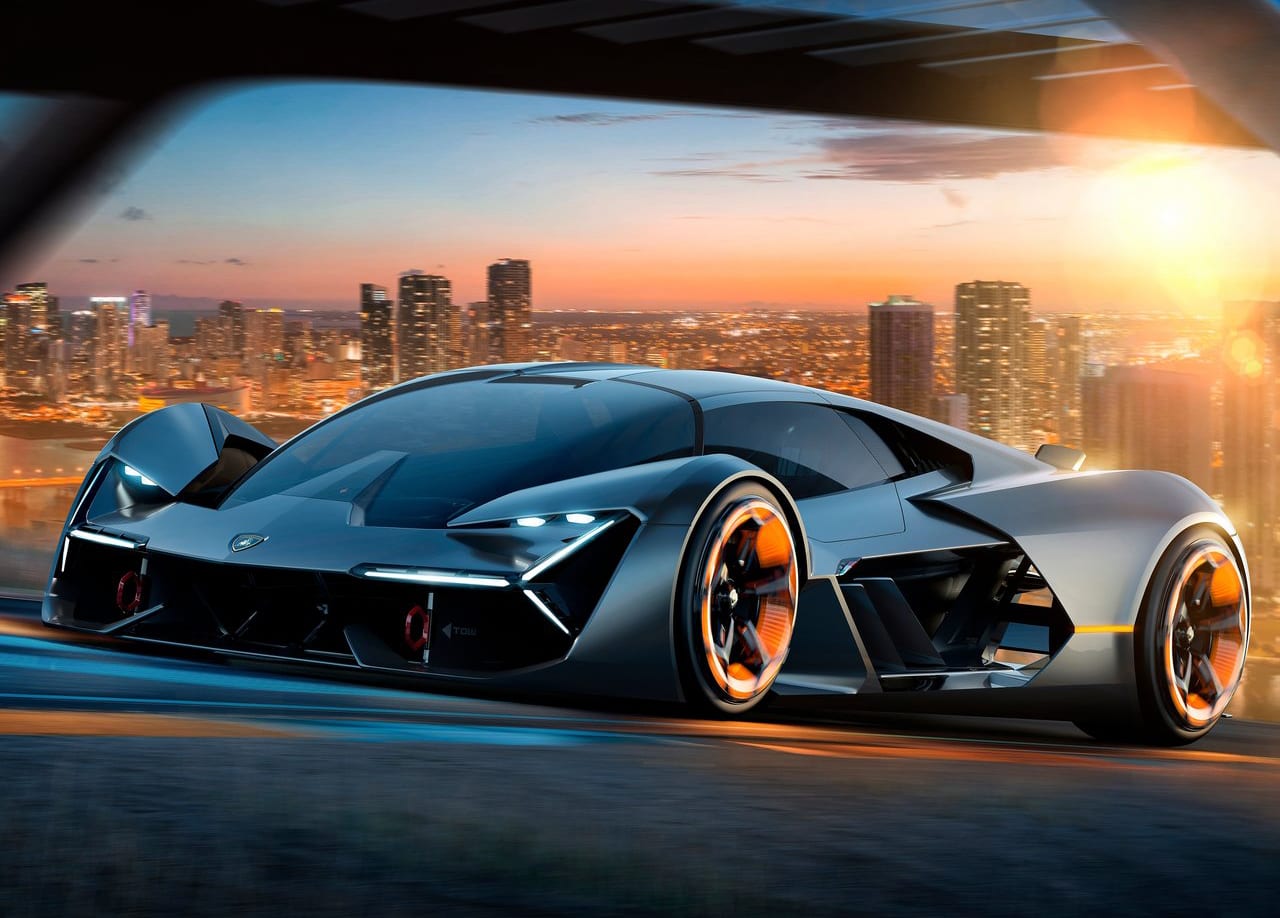 According to a report from CAR, Lamborghini is finally succumbing to electrification and will produce a hybrid Aventador in 2022. Unlike the recent supercars from Ferrari, Porsche, and Mclaren (LaFerrari, 918, and P1, respectively) which all turned to some electrified power, Lamborghini has stuck to their guns with their beastly V10 and V12 engines. However, CAR magazine has talked to few individuals high up at Lamborghini who have confirmed the Italian automakers electric intentions. According to the report, the next Aventador will take design inspiration from the insane Terzo Millennio concept (above). In terms of powertrain there will be two electric motors in the front, batteries along the center line of the vehicle, and an additional electric motor in the rear with the V12 engine. In terms of power, well, it's going to be a lot. The electric motors are said to combine for about 400hp. The V12 found in the current Aventador SVJ makes 759hp. This means that the next Aventador could very well have over 1,000hp. We can't wait.
Read More Via CAR
---
Canadian Electric Car Incentive Approved, No Teslas Qualify
Canada's proposal for a nationwide electric vehicle incentive has passed and will go into effect May 1st. Buyers will be eligible for an up to $5,000 incentive if they fulfill the following pricing requirements.
A vehicle with six seats or fewer, where the base model (trim) Manufacturer's Suggested Retail Price (MSRP) is less than $45,000;

higher priced versions (trims) of these vehicles, up to a maximum Manufacturer's Suggested Retail Price (MSRP) of $55,000, will also be eligible for purchase incentives;
or
A vehicle with seven seats or greater, where the base model Manufacturer's Suggested Retail Price (MSRP) is less than $55,000;

higher priced versions (trims) of these vehicles, up to a maximum Manufacturer's Suggested Retail Price (MSRP) of $60,000, will also be eligible for purchase incentives;
Due to these pricing requirements, no Tesla is qualified for this incentive. There is a list of eligible cars available, some cars included are the Nissan Leaf, Chevrolet Bolt, and Hyundai Kona Electric. While it will be disappointing for potential Canadian Tesla buyers, it is nice that the government is enacting some sort of electric car incentive at the federal level.
Read More Via Government of Canada
---
Bolt EUV Trademark Filing Spotted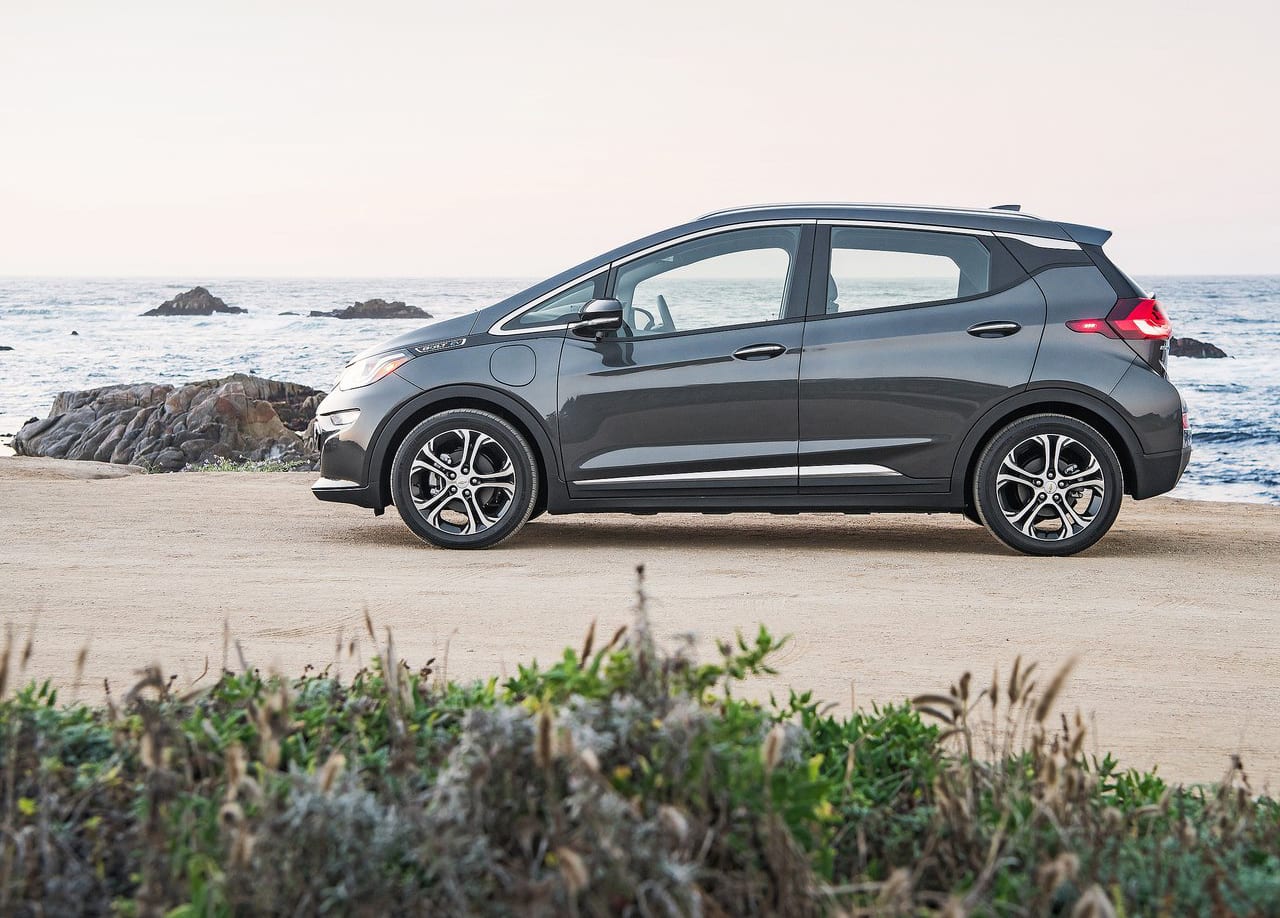 General Motors has filed a trademark for the 'Bolt EUV' name. Back in 2017, GM announced their intentions to have 20 new all-electric cars out by 2023, with two of them being within 18 months of the announcement. Since then GM has killed the Chevrolet Volt and announced the Buick Velite 6 EV and Baojun E200, both of which are Chinese exclusive. They have also tried to regroup and name Cadillac as their vanguard in terms of electrification. It has seemed like GM might be dragging their feet at the moment (at least in the US), but we are seeing a flicker of life. GM has filed for the 'Bolt EUV' trademark for use with "Motor land vehicles, namely, automobiles." Other than the name, we can only speculate. Such as, what does 'EUV' mean? Electric Utility Vehicle? Given the popularity of the small SUV and crossover segment, it would not surprise us at all if this next electric car will occupy that vehicle segment. Lets hope that this one will be available within the States.
Read More Via GM Authority
---
In Case You Missed It: