After a month or so of teasing, Volvo has finally revealed their first-ever electric vehicle, the XC40 Recharge electric SUV.
Yesterday we covered Volvo's plans to aggressively cut its carbon emissions over the next 5 years in its quest to become carbon neutral by 2040. A big portion of that plan was their 'Recharge' line of cars that will include any plug-in or fully battery-electric cars. The XC40 Recharge will be the first battery-electric in the lineup.
Håkan Samuelsson, chief executive, stated:
"We have said this several times before: for Volvo Cars, the future is electric. "Today we take a major new step in that direction with the launch of our fully electric XC40 and the Recharge car line."
Volvo chose a good base for their first electric car as the regular gasoline-powered XC40 small SUV has been a very popular choice from the Swedish brand.  It also had the honors of being named the 2018 European Car of the Year. The electric version retains much of the same exterior looks as the gasoline version, save for some minor changes like the front grill being a solid piece to quickly let you differentiate the two.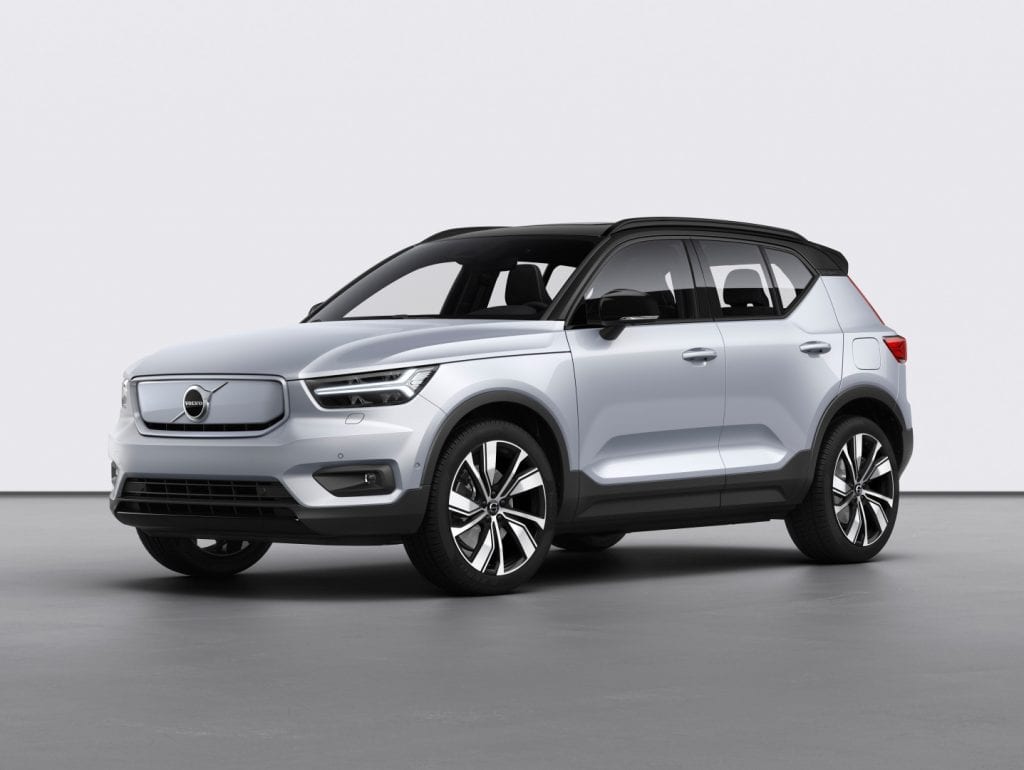 So what kind of performance does the new XC40 Recharge bring?
Dual-Motor 300 kW (402 hp) powertrain
78 kWh battery (75 kWh usable)
Range: >200 miles EPA, >400 km WLTP
150 kW Charging
0-60 mph: 4.7 seconds
Top Speed: 112 mph
Overall a pretty solid offering, but I am never a fan of performance markers like ">200 miles EPA" because that could mean either 201 miles, or 220, or 230 miles which can make a huge difference in a customer's purchasing decision when range anxiety is still a very big hurdle for electric car. The powertrain figures sound very similar to those of the upcoming Polestar 2, so we wonder if the XC40 Recharge will be similar in price as well. The Polestar 2 is priced from €58,800 ($64,900) in Germany.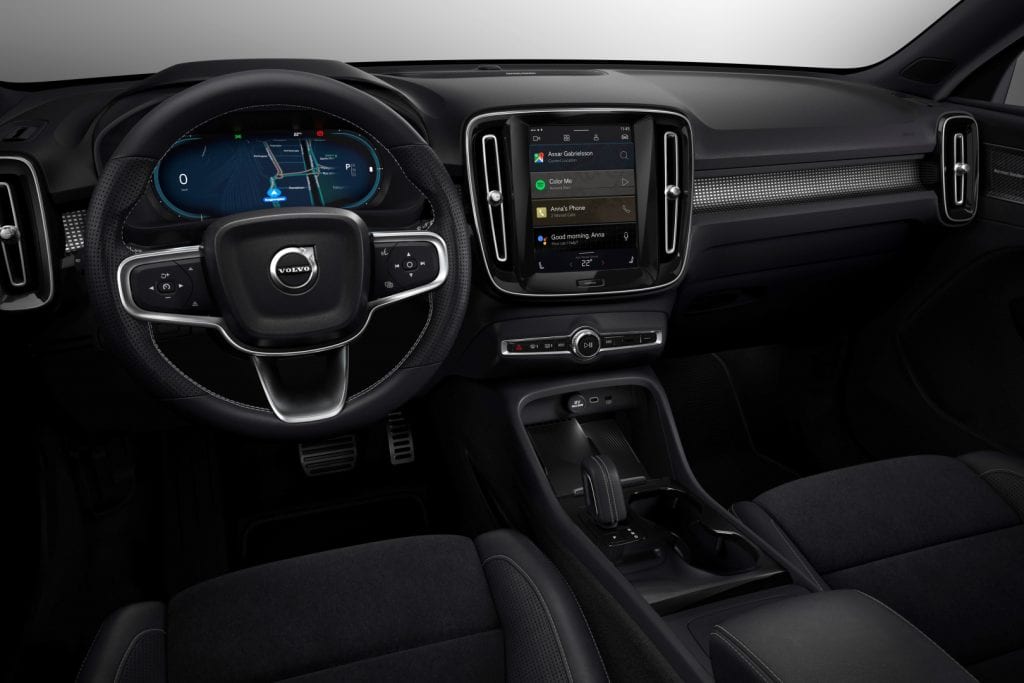 Volvo is also highlighting that the XC40 Recharge will be the first vehicle in the brand to use Volvo's new infotainment system that is powered by Google's Android operating system. Volvo will also cover the electricity used to charge the XC40 Recharge for its first year of ownership.
The company also plans to triple the production capacity of its electric cars as it aims to have 20% of its sales be plug-ins by 2020 and 50% be fully electric by 2025.
We look forward to seeing the XC40 Recharge hit the streets and Volvo to continue their electrification plans.
What do you guys think of the new electric SUV? Let us know down below.
Source: Volvo