Hello everyone and welcome to another addition of our weekly round up, where we recount the EV news that we didn't cover at length. This week we saw the expansion of Ford's and Volkswagen's existing partnership which will see Ford use VW's MEB electric platform for its cars in the European market. Along with the EV news that we did not cover, we have a recap of all the EV news that we did cover in length at the bottom as well, in case you missed it.
Ford and Volkswagen Announce the Expansion of Their Partnership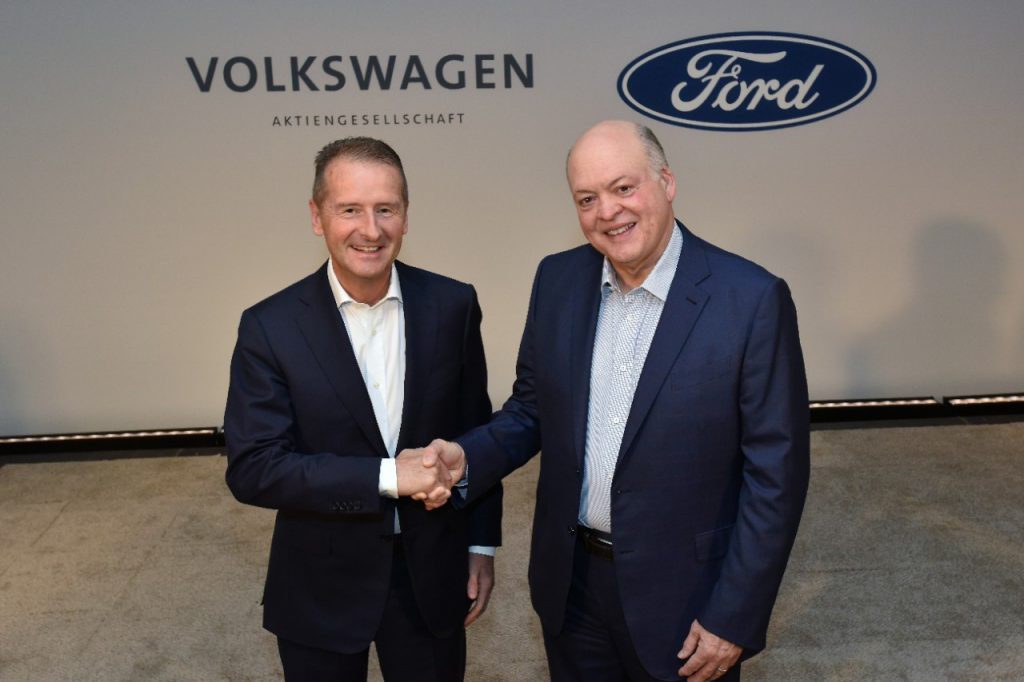 Both Volkswagen and Ford have announced the strengthening of their partnership in both the electric car market and autonomous technology. The new partnership will see Ford use develop cars for Europe using Volkswagen's MEB platform. Ford hopes to sell over 600,000 of these MEB-based electric cars over the next six years. A MEB-based Ford will not make its way to the United States as Ford is leaning towards the MEB platform in Europe due to Europeans adopting to electric cars at a faster rate. Due to America's slower uptake, Ford has more time to ready its own platform. In addition to the MEB deal, both Ford and Volkswagen are making sizable contributions in Argo AI to help their autonomous driving endeavors. In regards to autonomous driving, Ford and Volkswagen will act independently from one another in regards to their dealings with Argo. Here are the highlights from Ford's press release.
Volkswagen to join Ford in investing in Argo AI, the autonomous vehicle platform company, at a valuation of more than $7 billion. Tie-up allows both automakers to independently integrate Argo AI's self-driving system into their own vehicles, delivering significant global scale
Ford will use Volkswagen's electric vehicle architecture and Modular Electric Toolkit (MEB) to design and build at least one high-volume fully electric vehicle in Europe for European customers starting in 2023, more efficiently advancing its promise to deliver expressive passenger cars while taking advantage of Volkswagen's scale
Ford and VW on track to develop commercial vans and medium pickups for each brand in select global markets starting in 2022; sharing development costs to generate significant synergies
The Volkswagen-Ford global alliance – which does not involve cross-ownership between the companies – is expected to create annual efficiencies for each company
Read More Via Ford, Volkswagen
---
FCA Investing $788 Million into Production Line for Electric Fiat 500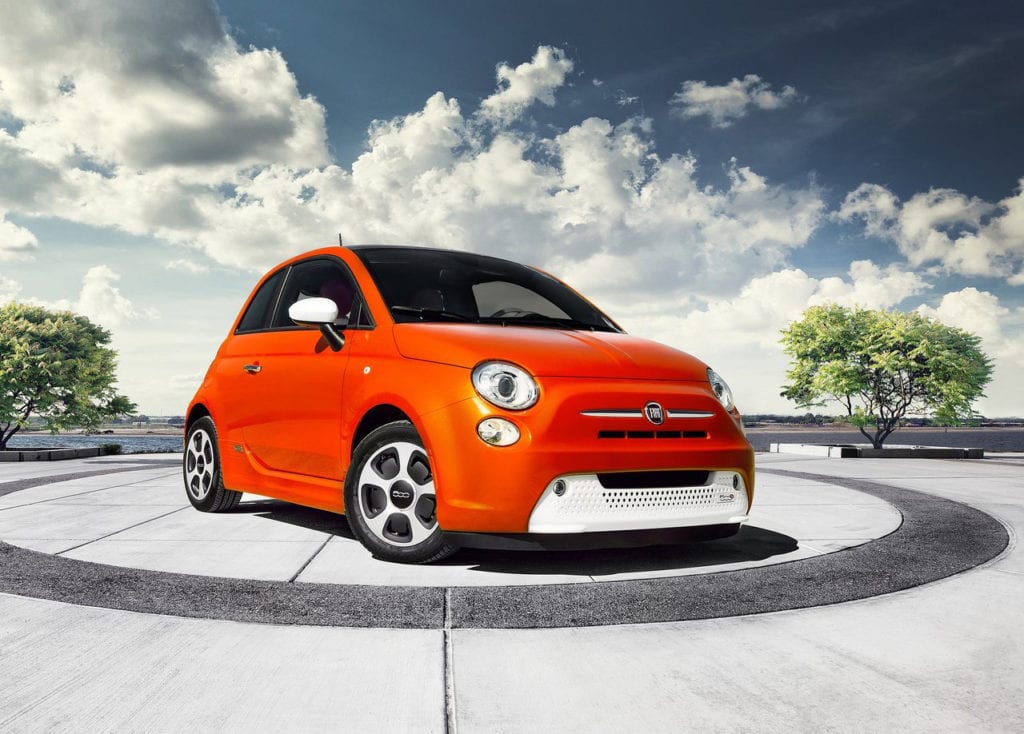 The original Fiat 500e was seen nothing more as a compliance car and was famous for having former CEO Sergio Marchionne beg customers to not buy the car as Fiat was losing money on each car. However it seems that the electric Fiat 500e is still the only full electric car FCA has to offer and are investing in the re-engineered model to help them gain some sort of electric presence. As part of their commitment of investing $5.6 billion in their Italian facilities by 2021, FCA has committed $788 million to a new production line to produce 80,000 of the new Fiat BEV which will start production in the second quarter of 2020. The news comes fresh after news of the failed merger between FCA and Renault which could have seen some electric car expertise make its way over to FCA. While some have called for another try at the merger, nothing official has come of the rumors and FCA is left to continue on by itself. FCA has released its electric plan for the next few years, so we hope to see some new non-Fiat 500 based electric cars come from them.
Read More Via Reuters
---
Volkswagen ID.3 Starts Pre-Production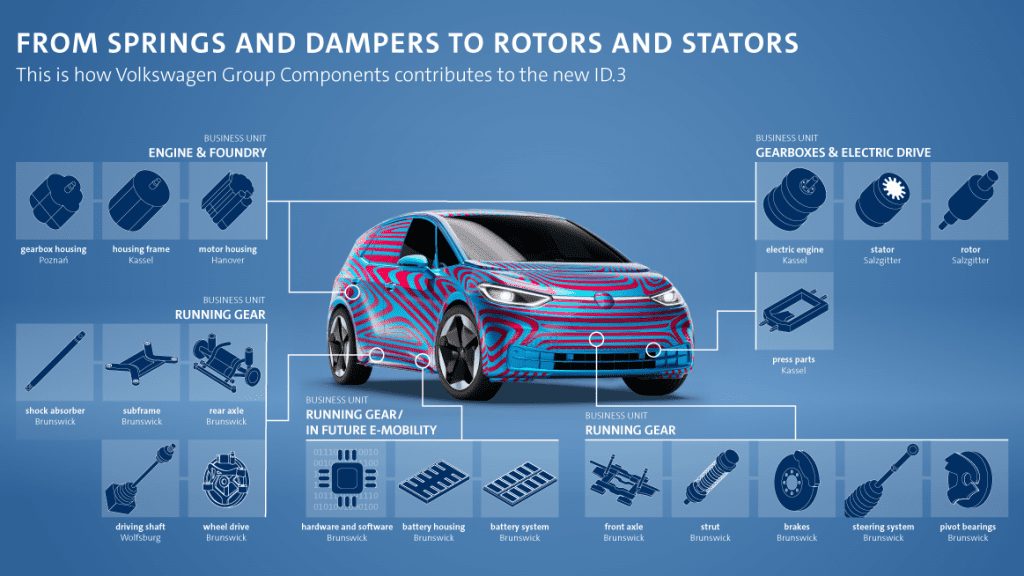 The Volkswagen ID.3 is slowly nearing its finalized version as Volkswagen announced that it has started pre-production of the electric hatchback. Traditionally automakers will produce a couple hundred to a couple thousand examples of one of the near production ready vehicles to check on the car itself and the assembly line itself. This ensures that everything is as near as possible to perfection when the finalized production versions start rolling off the line. Within Volkswagen's short press release, we get a small taste of the intricacies of modern car manufacturing and how many factories it takes to build a car. The electric drive is made in the Kassel plant which will eventually produce 500,000 electric drives annually. The Kassel plant works very closely with the Tainjin plant in China who will produce electric drives in parallel for the Chinese market. Together these two plants are expected to output 1.3 million electric drives by 2023. Supplying the Kassel plant with components for the electric drive are the Salzgitter, Poznań and Hanover component factories. The battery cells are assembled into battery packs in the Brunswick plant which is currently having an addition the size of 9 soccer fields being built. In the future this plant will output 2,000 battery packs each day. All of these components, battery packs, and electric drive trains are then sent to the Zwickau plant for final assembly of the car. Talk about logistics.
Read More Via Volkswagen
---
BMW iX3 Rumored to Come to the US with a 75 Kwh Battery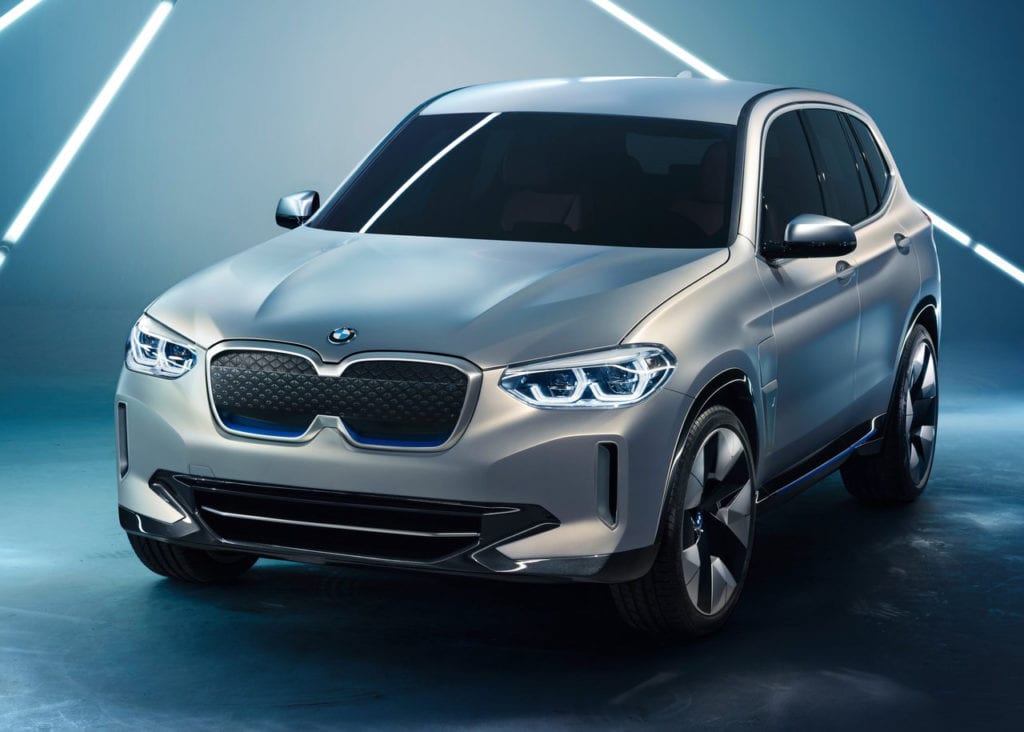 With the recent electric MINI Cooper SE leaving a bad taste in my mouth regarding it's near absence of improvement over the MINI E concept from 10 years ago, we look forward to the next electric car from BMW's scheduled lineup. For those keeping score, that would be the iX3, based on the current BMW X3. The iX3 will make its debut somewhere in 2020 and be released first in China where it will be exclusively built before being exported to the international market. According to a usual source to the BMWBlog, the US-bound iX3 will be denoted with a rear-wheel drive code of "sDrive75", with the "75" denoting a 75 kWh battery within. I truly hope that the iX3 features a large battery as both the i3 and MINI Cooper SE are not leaders in the range department. However a large battery does not necessarily mean a great range. The Audi e-tron carries a 95 kWh battery but somehow can only muster 204 EPA-rated miles. The current numbers for the iX3 stand at 250 mile range and a motor that makes 300 hp. With 2020 fast approaching we hope to get some more concrete info by the year's end.
Read More Via BMWBlog
---
EV News You Missed: