Better late than never, Fiat-Chrysler Automobiles (FCA) made several presentations at its Capital Markets Day, detailing its upcoming products (a lot of which being electric) that are coming in the next 4 years.
FCA's CEO, Sergio Marchinonne has been very weary about electric vehicles and their profitability over the past few years. But with the industry moving at a rapid pace Marchionne can no longer ignore the willingness to adapt to trend. During FCA's recent Capital Market Day we were shown the future electrification efforts for Alfa Romeo, Jeep, Masarati, and Fiat.
FCA's current electric efforts haven't been to notable, namely the Fiat 500e and Chrysler Pacifica Hybrid. Marchionne himself has stated that the 500e is a compliance car and not to by it, while the Pacifica Hybrid is in limited quantities. (And it's about to be more limited since Waymo just bought 62,000 of them)
But efforts will be upped towards producing electrified cars. FCA has stated that they plan to spend 9 billion Euros ($10.5 billion) through 2022 towards electrification.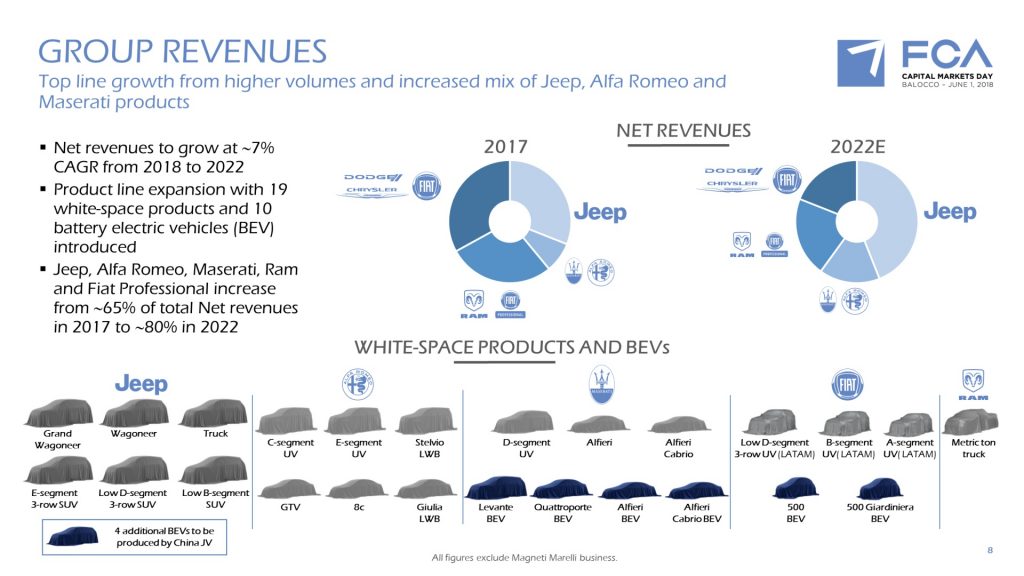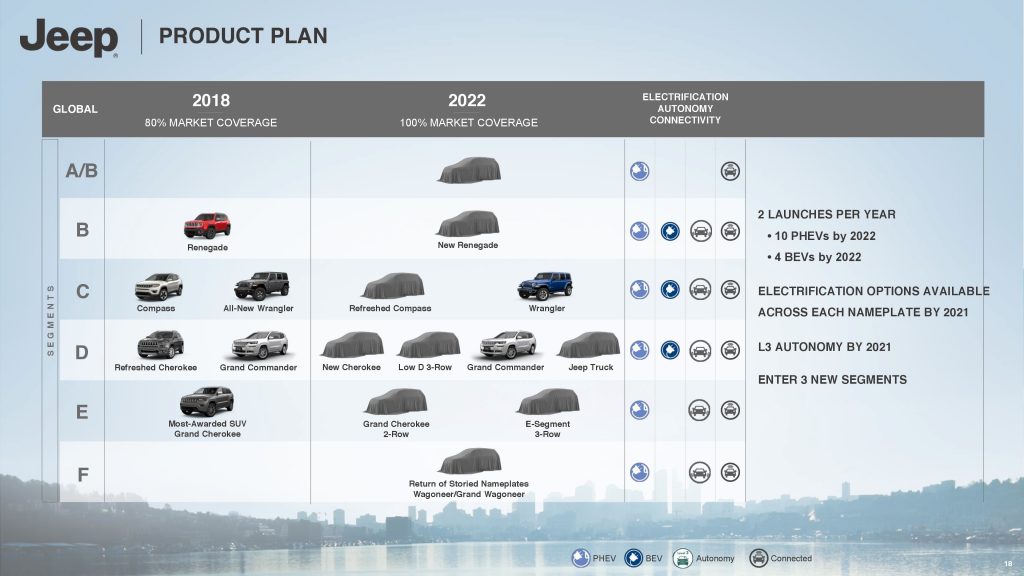 Surprisingly enough, there are a decent amount of entries from Jeep. By 2022 they will have at the very least a plug-in version of each one of their cars. Along with that there will be full battery electrics of the New Renegade, Compass and/or Wrangler, and Cherokee and/or Grand Commander. Unfortunately none of the BEVs will come to North America or Europe, with all of them destined for China. Still this is a pretty good lineup from Jeep of all companies and I look forward to these new entries.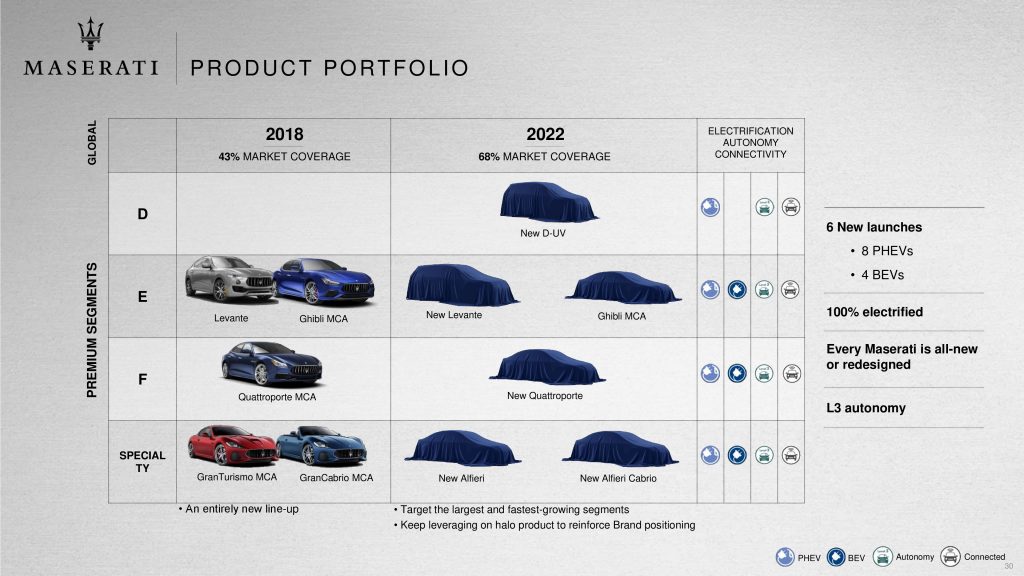 Along with Jeep, we are getting both plug-in and full battery EVs from Maserati who is going to try to capitalize on the luxury EV market set forth by Tesla.
Along with updated versions of their current models, Maserati is coming out with an electric Alfieri, which is certainly a hot car to look out for.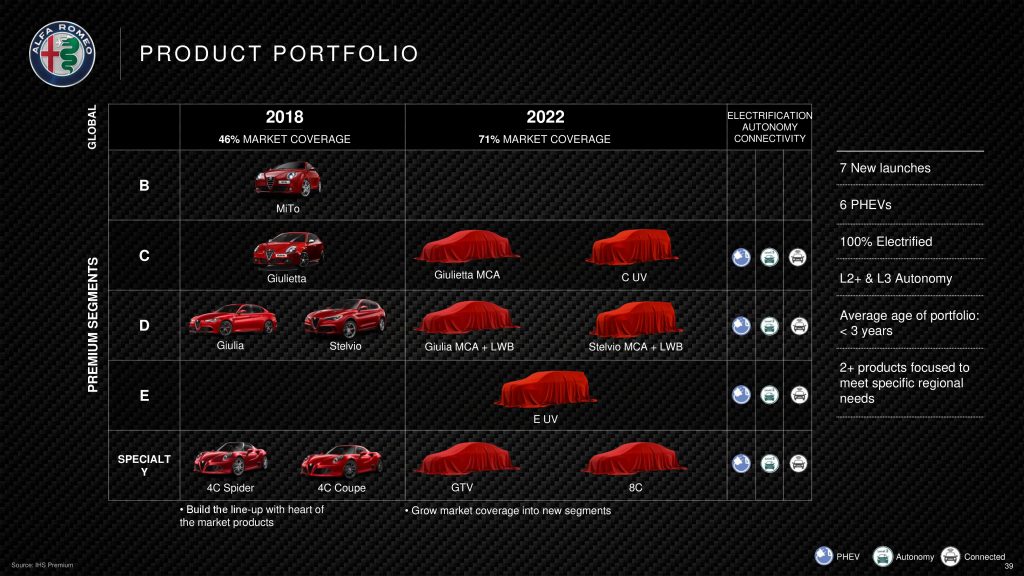 Last but not least, we have offerings from Alfa Romeo. None of them are full BEVs, but they do promise 100% electrification by 2022.
So it took awhile, but FCA has finally established a plan for its during this transition towards electric vehicles. We will have to wait to see what kind of production volume these cars will have, hopefully they won't be so limited that they may have not as well have existed.
But overall, it is promising that almost every presented here from Jeep, Masarati, and Alfa Romeo will be electrified by 2022. The plan for RAM though was a bit disappointing as the only forecasted trucks will just be hybrids. There still isn't any real electric trucks on the market and I feel like it would be a great opportunity for FCA to get ahead in some aspect of the game that they have fallen behind in.
What do you guys think? Leave your thoughts in the comments below.