Rivian has most definitely been the upcoming electric car brand to watch out for. The last time there was this much hype for electric cars it was when Tesla was starting out all those years ago. Without even having a single car out on the road, Rivian has already secured major investments and partnerships with the likes of Amazon and Ford. Now thanks to these investments it looks like Rivian can scale up even quicker and bring out their cars at a cheaper price.
Just to recap, Rivian has showed off its R1T electric truck and R1S electric SUV to much fanfare after their reveal at the 2018 LA Auto Show. The company had been hard at work for nearly a decade without a single peep to make sure that their vehicles would be the best that they could be whenever they decided to announce their EVs.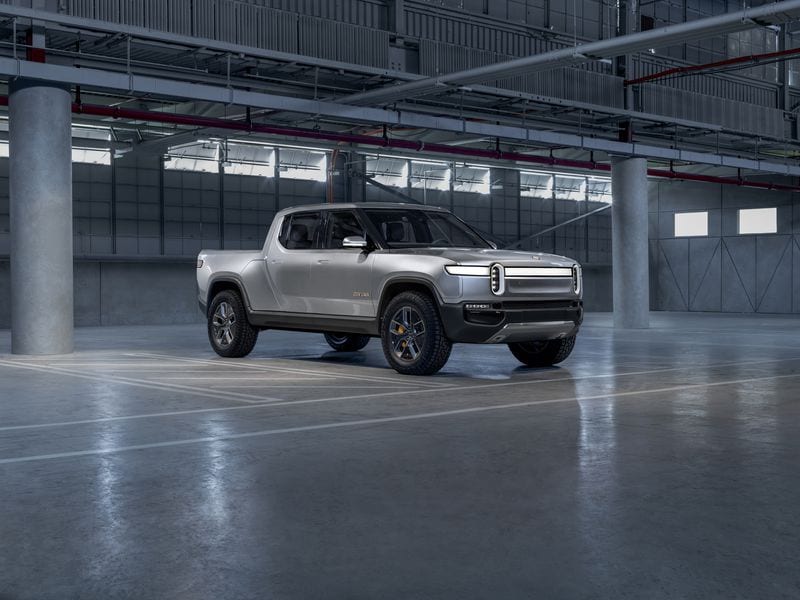 The R1T and R1S did not only draw much attention from the public, but also from the big boys who threw a lot of money at the company.
The first was Amazon, who had led a
$700 million investment round
following the reveal of both the R1S and R1T. Then about six months following the investment, an announcement came out of nowhere that Amazon would purchase
100,000 Rivian electric vans
by the year 2024, with deliveries starting in 2021. Obviously, Amazon see's something very special in the company if it is willing to bring such a large order to a company that not only does not have a production vehicle on the road, but a company that never even had a van as a publicly revealed model. Of course, Rivian's modular skateboard design for the battery, motors, wheels, and electronics allows it to basically plunk down any top portion on the base, allowing it to share a large number of parts and manufacturing processes with the R1S and R1T.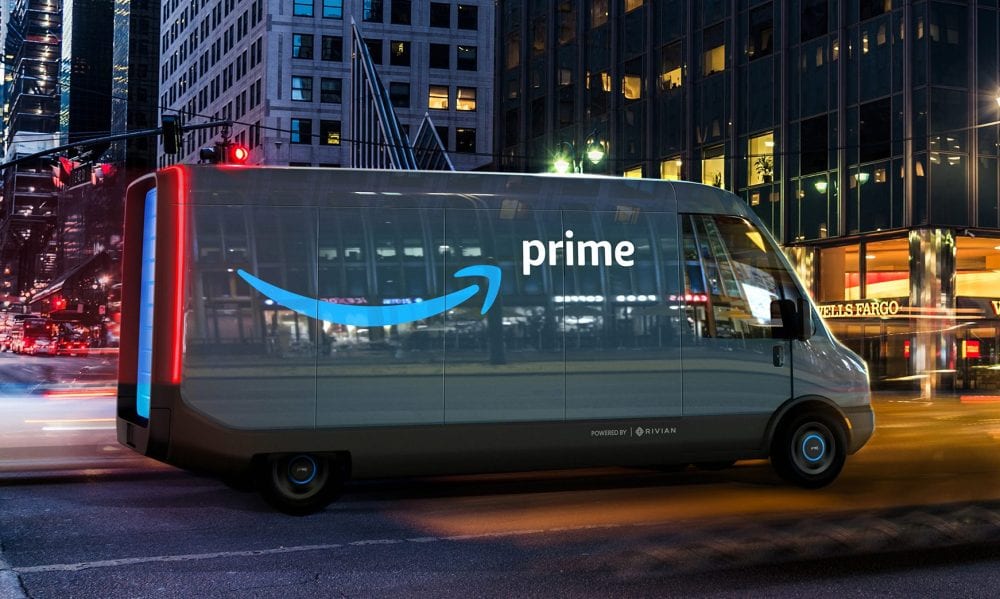 Then came Ford, who invested
$500 million
into the company and formed a partnership moving forward to collaborate on a future Ford electric SUV. Whilst Ford is planning on making its Mach E electric crossover and Electric F-150 on its own, using its own technologies, it will partner up with Rivian on a yet-unrevealed electric SUV. While Rivian will handle the powertrain, batteries, and entire undercarriage, Ford will provide the "Top Hat" which will sit on top of the skateboard architecture. While details are very slim, Rivian CEO RJ Scaringe did state that "It's a very different product from our own SUV, but it's still in the SUV space,". With Rivian marketing their vehicles primarily as adventurous, it's a good hunch to say that Ford's offering might be more luxurious and might even go under the Lincoln marque. That became confirmed today as
Ford announced
that Rivian would be working on Lincoln's first all-electric vehicle.
With all this said, it looks like all the extra cash and presumably high pre-order numbers might allow Rivian to build up to scale at a faster rate than they initially planned. When the two cars were first announced, a price of $69,000 and $72,000 were given for the R1T and R1S, respectively. With their being three tiers of battery (105, 135, and 180 kWh), it was assumed that those prices given would be the starting price for the base model (because why wouldn't it be?).
However, earlier this week at an event in San Francisco, Scaringe told
Reuters
that the previous prices given were for the 135 kWh models that can travel 300 miles and have a glass sky panel. Unfortunately there was no further elaboration or prices of the lower and higher models. But the question arises if this was the case from the start. Was the price for the mid-range model given from the very beginning, which is pretty odd. Or did the $3.6 billion in investments along with Amazon's large purchase order and Ford's support allow the company to accelerate its plans and allow for lowering of prices before production even began?
The old Mitsubishi factory that Rivian purchased has a reported annual production capacity of 264,000, with Rivian already working on four different models we wonder how long it will take before the company will outgrow it.
What do you guys think? Let us know down in the comments below.