Welcome to another edition of our weekly round-up, where we recount the EV news that we didn't cover at length. Along with the EV news that we did not cover, we have a recap of all the news that we did cover in length at the bottom as well, in case you missed it.
Daimler Stops Development of Next Generation Combustion Engines in Favor of Electric Powertrains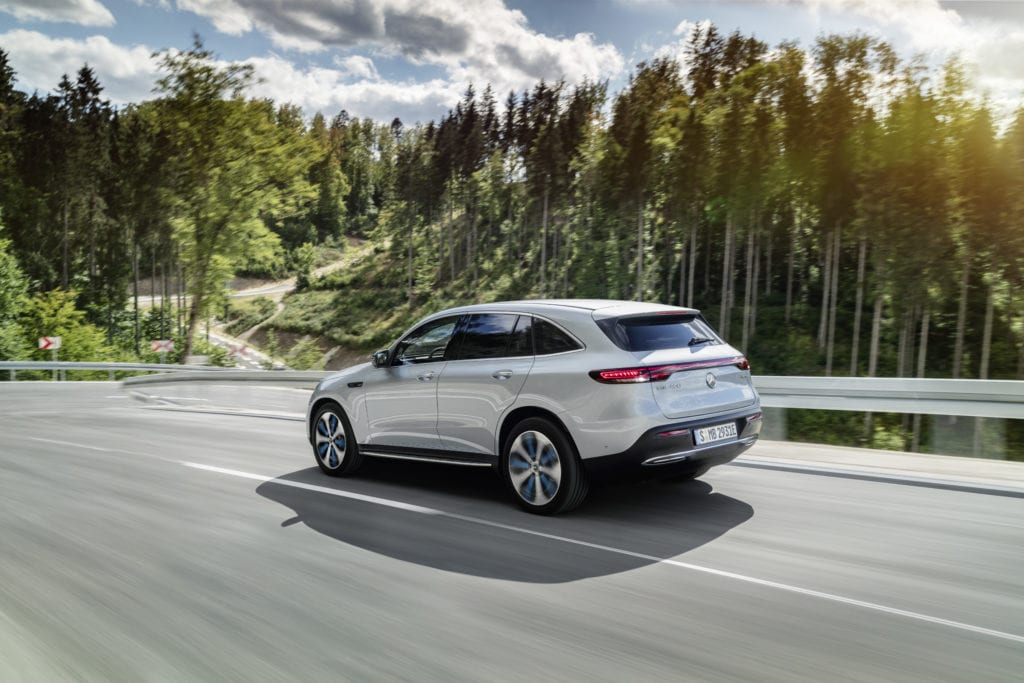 It seems that the internal combustion engine's days are truly numbered. Daimler, who takes its namesake from Gottlieb Daimler, a pioneer of internal combustion engines in the late 1800s, has stated that they will be shifting focus towards electric powertrains. In a report from German outlet Auto Motor und Sport, Daimler development chief Markus Schaefer stated that the company's main emphasis moving forward will be electrification. As such, "it is also about shifting capacity from combustion engine and transmission development to new development areas". He does state that the overall budget for research and development remains high, so the reason for not being able to work on two projects is not due to budget constraints, it is actually a shift in the company's mentality moving forward. Of course, this does not mean that there will suddenly be no combustion engines in Mercedes' in the next couple of years. They will continue to create their current generation of engines along with maybe some minor improvements, but as of now, there is no plan for a major overhaul into a next-generation platform. While a lot of eyes are on Mercedes-Benz, Daimler also owns other companies, such as truck maker, Freightliner. It will be interesting to see how long it will take for their entire model lineup to be made up of electric semi-trucks. Daimler now joins VW in putting nails in the coffin of gasoline engines. Volkswagen has also announced that its next generation of combustion engines releasing in the late 2020s will be their last. We will now see if BMW will join its German rivals in setting an end date for combustion engines as well.
Read More Via Auto Motor und Sport
---
Rivian Is Making an Electric Van and Amazon Already Bought 100,000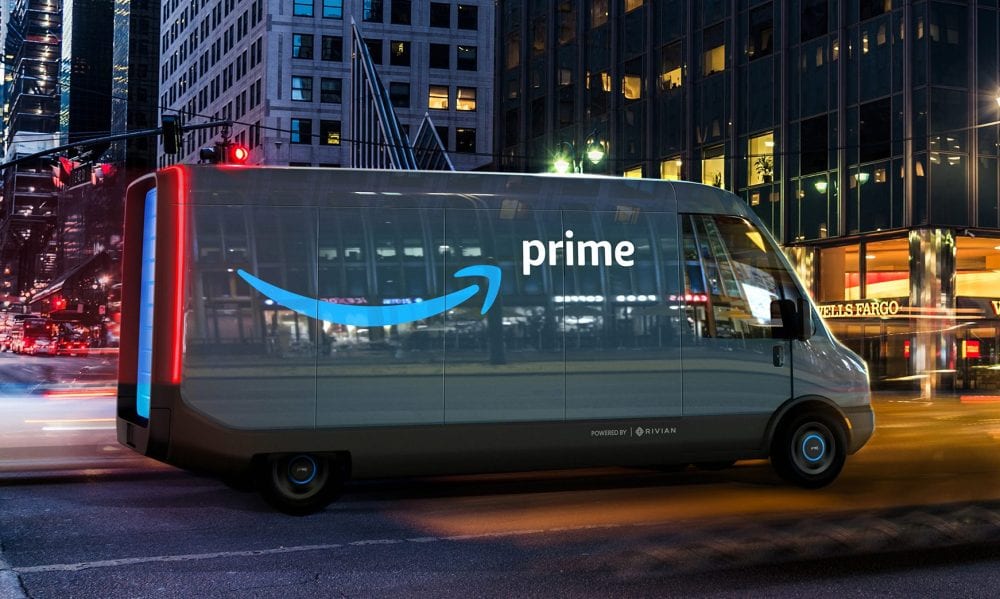 Everyone and their mother literally cannot stop throwing money at Rivian. The company seemingly popped out of nowhere last year with their R1T electric truck and R1S electric SUV. The company has received much well-deserved fanfare and has been able to keep the hype up as Amazon's CEO Jeff Bezos announced that the company would be buying 100,000 Rivian electric vans. But Denis, you say, Rivian doesn't have a van. Oh well, apparently they do. Shortly after the announcement, David Clark, Amazon's senior vice president of operations, tweeted out a rendering of the van.

Our fleet is Electrifying! Thrilled to announce the order of 100,000 electric delivery vehicles – the largest order of electric delivery vehicles ever. Look out for the new vans starting in 2021. pic.twitter.com/y5qYpuy2WP

— Dave Clark (@davehclark) September 19, 2019
Amazon is anticipating deliveries to begin in 2021, with the full 100,000 deliveries being reached in 2024. There are no specifics given about the van, we can only assume that it will ride on the same platform as the R1T and R1S to simplify the manufacturing process. With the R1S and R1T being set to begin deliveries in 2020, Rivian has a lot on their plate and we hope that they can handle it.
Read More Via
CNBC
---
Renault ZOE e-Sport Hot Hatch Isn't Dead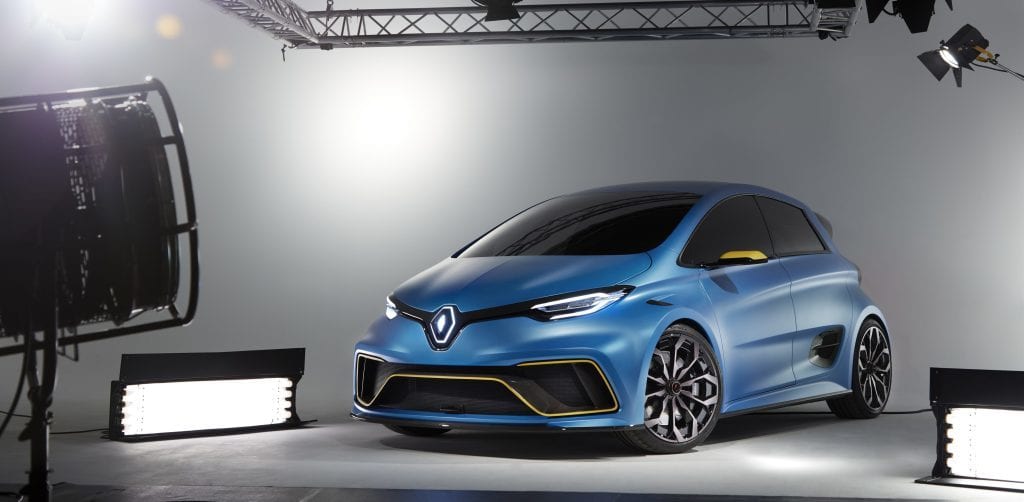 The Renault ZOE e-Sport was the epitome of being a 'hot-hatch' and better yet, it was fully electric. It boasted two motors with a total output of 455 hp that propelled its carbon fiber chassis 0-60 mph in only 3.2 seconds. Alas, it remained as a concept from 2017 and since then, there has been not much news from the French automaker regarding the possibility of bringing it into production. Until now. Top Gear caught up with Renault's electric vehicles chief Gilles Normand who has given us some hope as to the feasibility of the e-Sport.
"The e-Sport was more to test the water, to show that you can EVs are not boring it was a communication tool that hit its purpose very well. The reaction was very strong. People were telling me 'we are interested, can you do something like this?'
…
"We have not yet come to a conclusion but it did click in my head that the reception to this concept was so positive, and some of our competitors have identified some window of business for something like this."
Normand did, however, go on to say that the current battery technology wouldn't give the best experience, but that Renault is working on all-elusive solid-state battery that will hopefully give a much-improved performance. Additionally, he states that they are trying to balance everything while still providing a reasonable price. So while the e-Sport is not exactly right around the corner, it's good to know that Renault didn't throw the idea away, so start saving up.
Read More Via Top Gear
---
VW ID.4 Could Potentially Undercut Model Y by a Large Sum of ~$9,000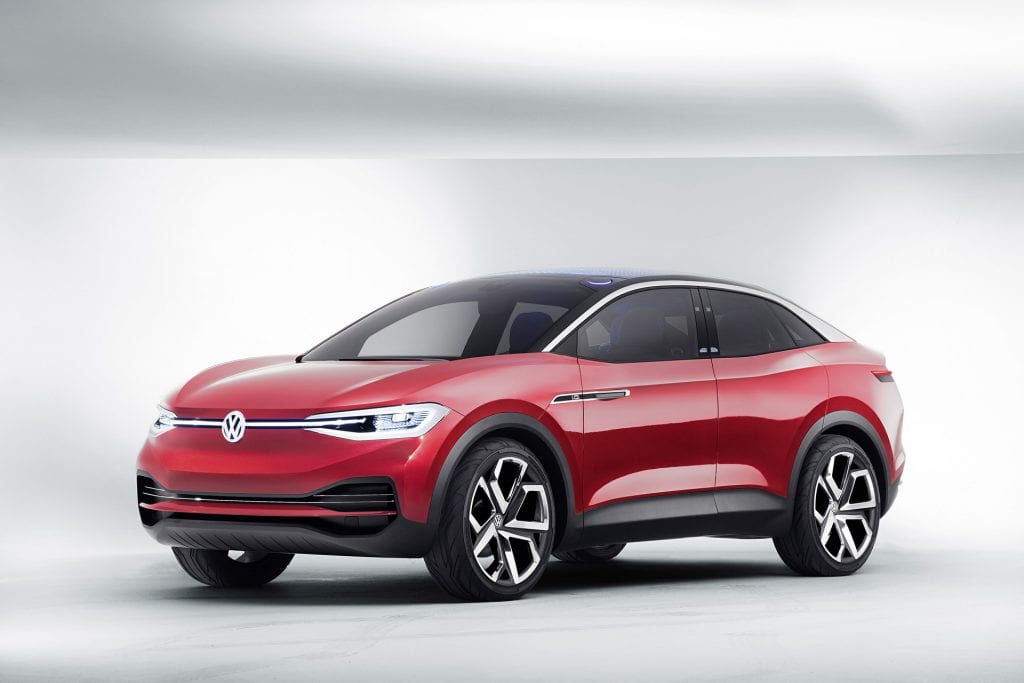 While Europeans will be able to get their first taste of Volkswagen's ID-series of electric cars this Summer with the release of the ID.3, we in the states still have to wait on what will presumably be the ID.4 based on the ID CROZZ. The CROZZ is roughly the size of the VW Tiguan and would compete against the likes of the Toyota RAV 4 and the upcoming Tesla Model Y. Green Car Reports caught up with Volkswagen of America CEO Scott Keogh, who made a couple choice words on the forthcoming pricing of the US-bound electric car.
"Our goal is to make the comparison to a comparable internal combustion car—for example, versus a Tiguan. When I can put these two apples to apples. I think that is positioning it for the masses."
While it's important to not look too much into a choice of wording, if we entertain the thought of the ID.4 being comparable to the Tiguan in terms of pricing, it could potentially undercut the Model Y by over $10,000. Currently, the cheapest Tiguan starts at $24,295 while the most expensive trim starts at $38,895. Even if we assume that the ID.4 will match the highest trim level and start at $39,000, that is already $9,000 less than Rear-Motor Long Range Model Y. In addition, that is without accounting for the $7,500 EV tax credit which Tesla no longer has access to. Speaking of which, Keogh did not let much more slip regarding pricing as when he was asked if the final pricing will take into account the tax credit he stated that:
"These are all things we'll get to … and I think I would include the price of ownership and all that."
Deliveries are rumored to start as early as next fall, so we hope that we will get some more concreate information by the beginning of next year.
Read More Via Green Car Reports
---
Rumored BMW i7 to Come Equipped with a Giant 120 kWh Battery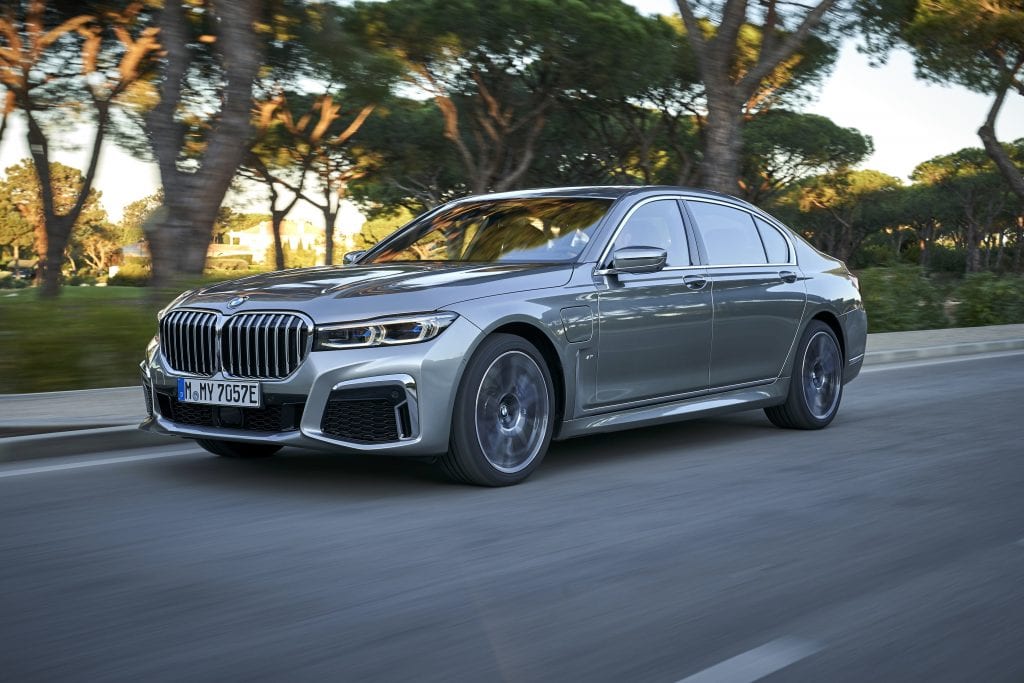 Not wanting to fall being its German counterparts, BMW also seems to be cooking up some electrified goodness. According to a report from BMW Blog, BMW is working on an electrified variant of their luxury 7-series that will be dubbed, you guessed it, the i7. But the i7 will not be the only model, as there is rumored to be a more powerful i7s coming as well, similar to how there has been an i3 and i3s. According to their info, the i7s will be equipped with a 120 kWh battery and have 670 hp. The i7 will have only a 100 kWh battery and 550 hp. Due to the different power outputs, both are expected to have the same WLTP estimated range of 360 miles. Presumably, both will have at least two motors with an all-wheel-drive setup and charging that is at least 150 kW if not more. Of course, there has not been any sort of official confirmation so take the information with a grain of rice, but given how steadfast Daimler and VW Group are being in regards to electrification, we anticipate that BMW won't want to fall behind.
Read More Via BMW Blog
---
EV News You Missed: