BMW has finally revealed the start of its next generation of electric cars with the iX3 electric SUV. While the production version design hasn't been the best-kept secret, it is good to finally have the final specifications shown to us, although sadly a price hasn't been disclosed.
The forerunner of BMW's fifth-generation eDrive technology will unfortunately not have a worldwide release as the iX3 had its plans for a US release cancelled and will only make an appearance in China (where its produced) and Europe.
The final specifications of the BMW iX3 have been revealed to be as follows. A 285-mile range based on the WLTP testing protocol using an 80 kWh battery with only 74 kWh of which are used to help decrease degradation. A single 210 kW motor propels the car to 62 mph in 6.8 seconds and gas an electronically limited top speed of 112 mph.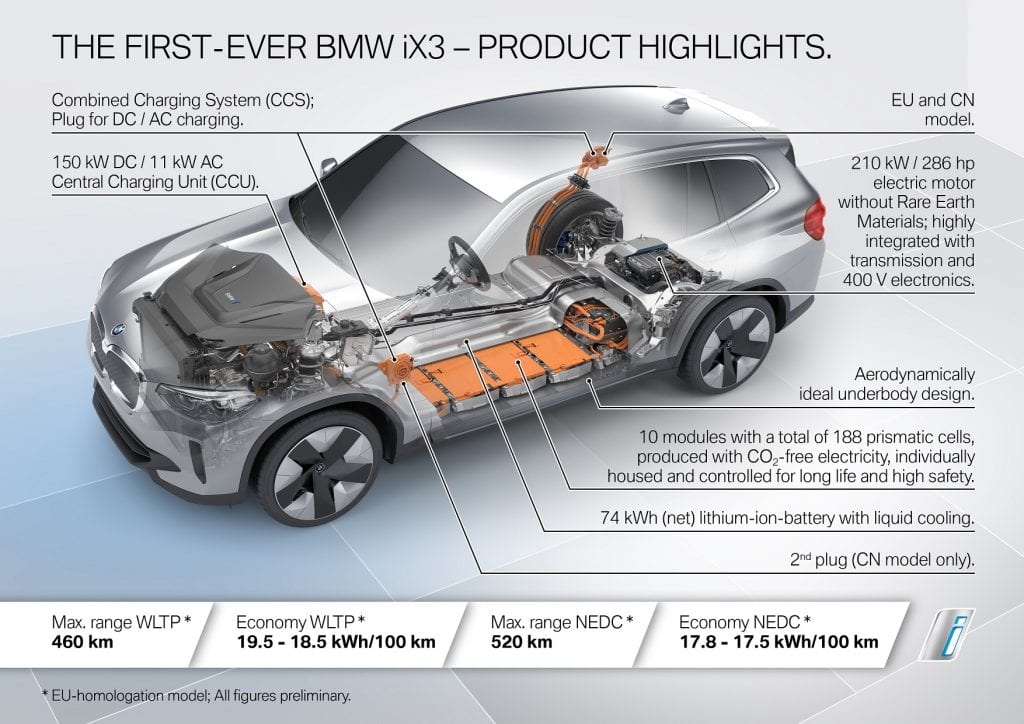 Over its pretty decent set of specifications, especially with the range nearing 300 miles. Having only one motor allows for a possible dual motored performance version to make its way to market in the future, although I don't know if a performance electric X3 is high on BMW's priority list right now.
The iX3 will have a charging rate of up to 150 kW. While BMW doesn't have their own charging network, they do have a BMW Charging Card system which will allow access to "currently more than 450,000 public charging points worldwide". So owners should not have too much to worry in that regard.
Design-wise, it does not look too dissimilar to its regular gas-powered X3 brethren. Aside from the different grille, aero wheels, and blue accents, you would be hard-pressed to know that this was an electric car.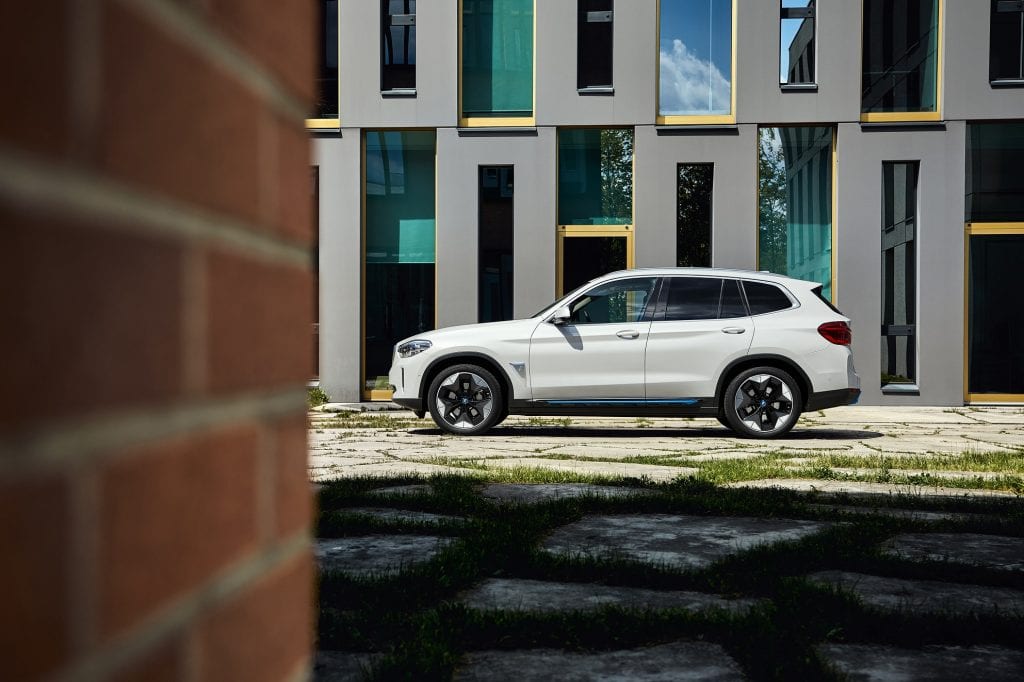 While BMW states that it is committed to moving forward with fully electric cars and sustainable energy, they have also been pushing "Power of Choice" in regards to their new cars starting with the iX3. Oliver Zipse, Chairman of the Board puts it as such:
The BMW X3 clearly embodies our strategy of intelligent and flexible vehicle platforms. We can fit this model with any drivetrain we need – and produce them on the same production line. Whatever our customers demand, we deliver. And I promise you: All variants will have the same high level of functionality, comfort and quality.

Customers can choose from a range of drivetrains, such as highly efficient diesel engines with 48 Volt Mild Hybrid support. This is an important technology for customers who drive long distances. And of course they fulfill the highest regulatory standards of real-driving emissions.

We also offer the X3 with petrol engines in four different performance levels, right up to the sporty X3 M. With the new particle filters and 48 Volt support, they are the cleanest conventional engines we have ever built.

The X3 is also available as a plug-in hybrid, making it a great choice for commuters who desire a very low CO2 footprint.

Today we are presenting the BMW iX3, our first fully electric Sports Activity Vehicle. It is also our first model to feature our self-developed and self-produced Gen5 electric drivetrain. It is highly integrated, without any rare earth materials, and extremely efficient. The Cobalt and Lithium we use originates from only trusted suppliers.
Knowing that this is the philosophy at BMW, it will be interesting to see if the iNEXT, which looks like a purpose-built electric car, will also have a gasoline version released alongside it.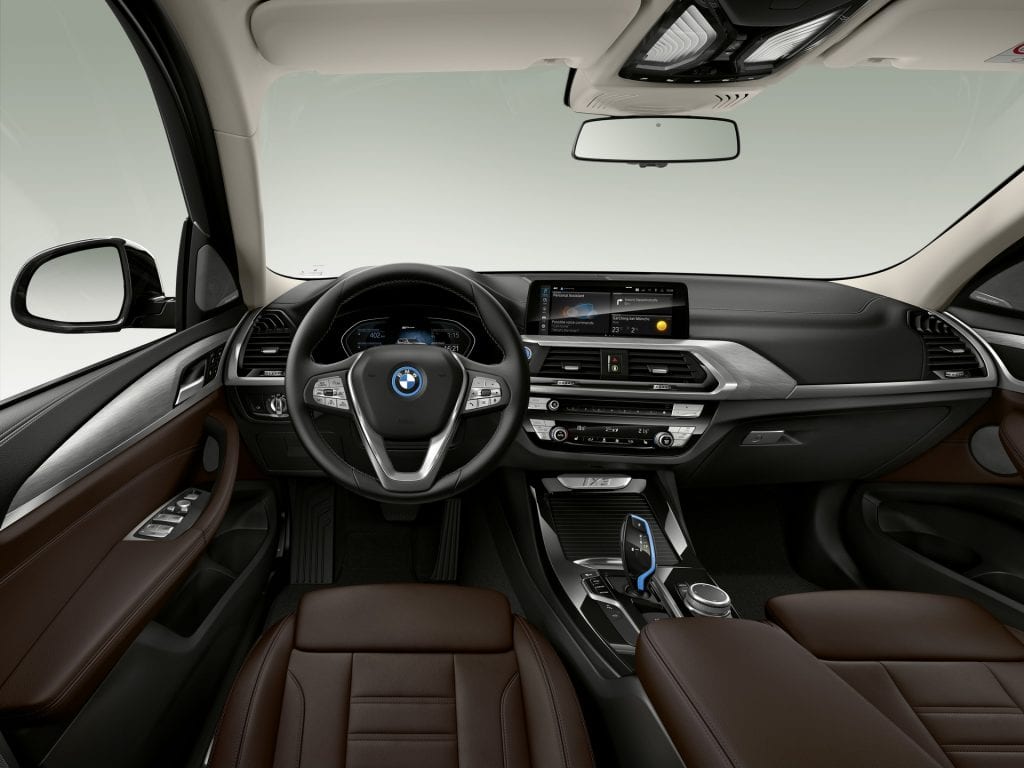 BMW is planning to have 25% of its European fleet be electrified by next year, 33% by 2025, and 50% by 2030. Given that we in North America are already behind, I doubt that those numbers will translate over to the American market sadly.
For those of you in China and Europe, you have another electric car that you can add to your list of future buying considerations. For us in North America, we will still have to wait for the i4 and iNEXT to get a taste of BMW's latest electric efforts.
How do you guys feel about the iX3? Let us know down in the comments below.