Hello everyone and welcome to another edition of our weekly round-up, where we recount the EV news that we didn't cover at length. Along with the EV news that we did not cover, we have a recap of all the news that we did cover in length at the bottom as well, in case you missed it.
BMW iX3 to Get 273 Miles of Range from 74 kWh Battery Quotas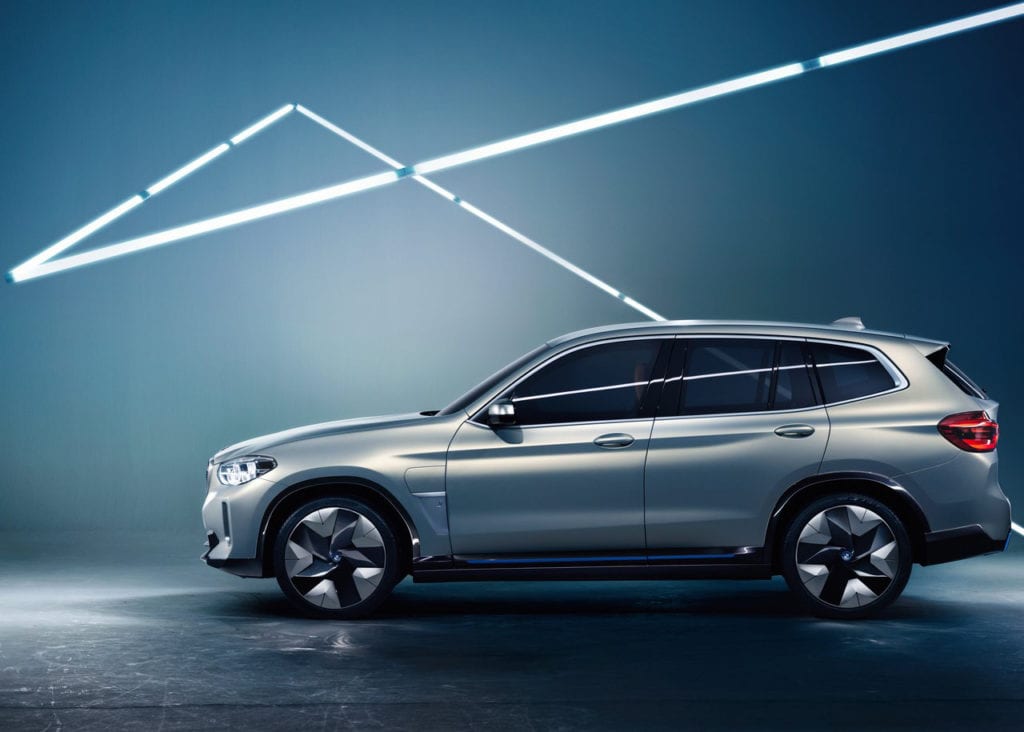 The iX3 electric SUV from BMW has been awfully quiet the past year with some wondering if BMW might be taking too long to launch the vehicle with their rivals, Audi and Mercedes already releasing the e-tron and EQC, respectively. As of yet, there is still no announced delay of the electric SUV which is still scheduled to start production next year in China. This past week BMW has given us a little more information about the upcoming iX3 and it makes us a little more hopeful towards BMW's future electric cars. The iX3 will be the first to carry BMW's fifth-generation electric powertrain that will make its way into the i4 and iNEXT. At this point BMW says that the iX3 will achieve a WLTP rated range of 440 km (273 miles) with only a 74 kWh battery, making it much more efficient than the Audi e-tron and Mercedes EQC. The efficiency does come at a catch as the iX3 will only have one motor in the rear with no word of a dual-motor option. For a decent number of people, we are sure that the lack of a second motor will make the higher range worth it, but we will wait for the EPA rating when the vehicle will be fit for export in 2021, but we are happy to see that BMW seems to be taking electric cars seriously after much criticism.
Read More Via BMW
---
Volkswagen Facing "Massive"Software Problem During ID.3 Production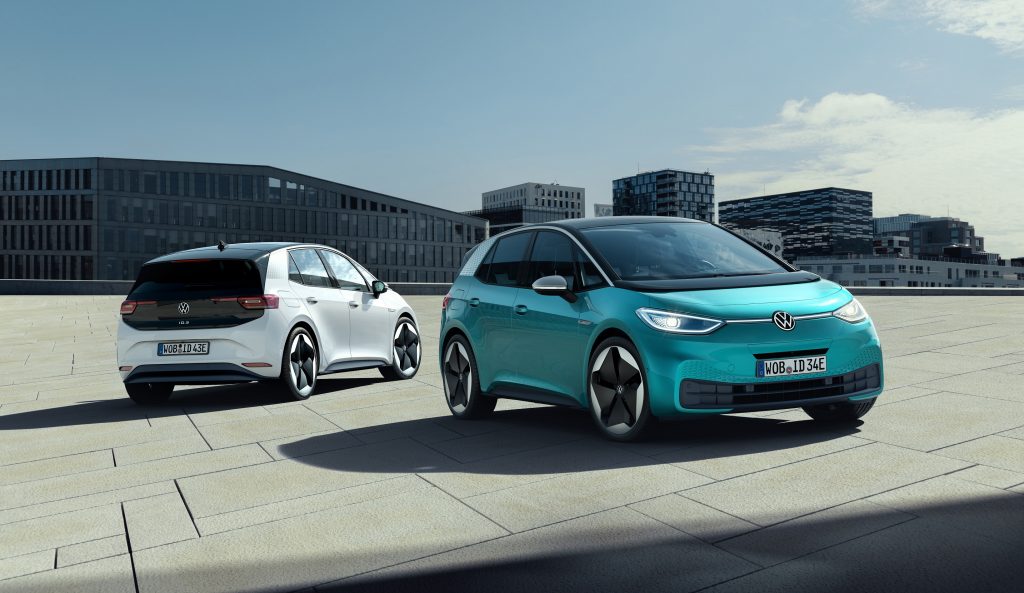 It seems that even the mighty Volkswagen brand could not avoid some hiccups during the production of their inaugural electric car, the ID.3 electric hatchback. According to Manager Magazin, the German automaker has hit a "massive" snag affecting up to 20,000 ID.3s that have been built with incomplete software architecture. The exact nature and how much it will delay production has not been disclosed but Volkswagen will now have to house these cars in rented parking lots where they will sit until technicians will be able to go around and manually update each and every car. That will apparently not be done until this coming Spring. Good thing that Volkwagen already announced that deliveries of the ID.3 will not start until the middle of 2020 which gives them time to iron out kinks like these and others that might come along the way. Episodes like this are why we always wait for new electric cars to hit the road, regardless of how big the company is and how many grandiose statements they make about their upcoming cars. Electric cars can be seen as equalizer where everyone is starting at an almost level playing field. We will continue to monitor VW's progress to see if any more troubles rear their ugly head as Volkswagen prepares to deliver their first electric car.
Read More Via Manager Magazin
---
EVgo to Now Include Tesla Connectors at Their Fast Chargers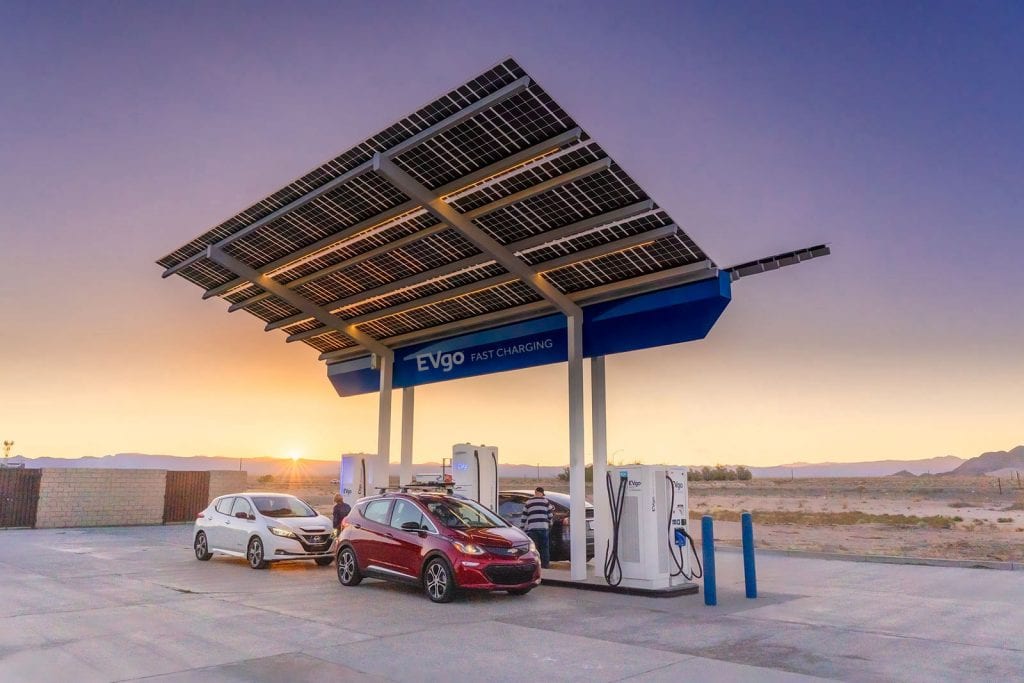 In a kind of surprising bit of news, one of the leading electric car charger providers, EVgo, has announced that they will start having a Tesla connector at their fast chargers.
EVgo welcomes Tesla Drivers! EVgo has integrated the Tesla connector into our fast chargers for a seamless driver experience. We're deploying Tesla connectors at all EVgo public fast charging stations in San Francisco. Find a location using the EVgo app: https://t.co/p2gjapoX9a pic.twitter.com/OKEKvlPVKp

— EVgo Fast Charging Network (@evgonetwork) December 19, 2019
While the Supercharger network continues to grow and covers almost the entirety of the United States, it is still nice to have options of using other public chargers that have been growing rapidly along with Tesla's network. Problem is that all those other chargers have either CCS or CHAdeMO plugs and Tesla has been making it difficult to get a CCS adapter in North America even though the European Model 3 now comes with a CCS outlet. The move by EVgo is an interesting one and we will wait to see if other companies will follow suit to try and lure in the growing amount of Tesla drivers, especially Model 3 owners who have never had the ability to have unlimited Supercharger. For the time being, the chargers will only be found in the San Francisco area but EVgo hopes to rapidly expand out nationwide throughout 2020.
---
The Polestar 2 Has a Towing Capacity of 3,300lbs, If You're Into That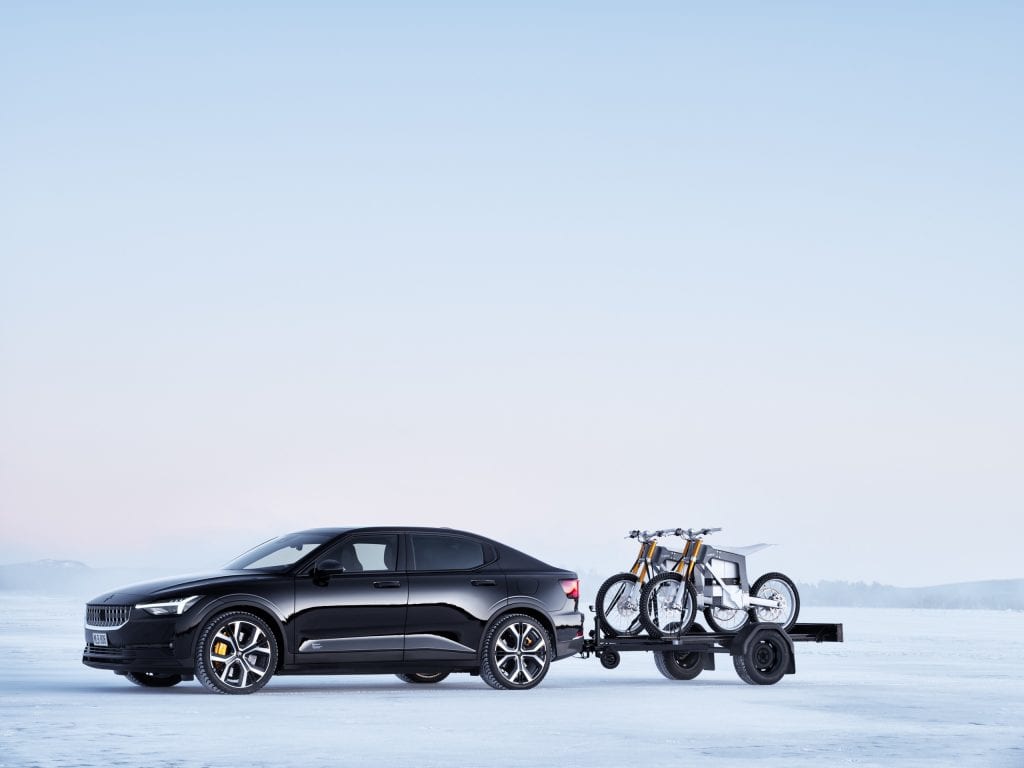 The Polestar 2 has been priming itself to do direct battle with the Tesla Model 3. While it has respectable specifications along the board, it has fallen short of the Model 3 in basically every measurable aspect (styling, of course, it totally up to you). But the Swedish/Chinese brand has found a statistic that it handily beats the Model 3 in, towing capacity. While the Model 3 can only tow a paltry 2,000 lbs, the upcoming Polestar 2 can tow up to 3,300 lbs. of whatever junk you decide to load in the back. You can tow a whole hippopotamus in your Polestar 2 if you wish to do so. While we cannot imagine you do something like that, it is always nice to have options as Thomas Ingenlath, Chief Executive Offer of Polestar, put it:
"Polestar 2 is an electric performance fastback that supports an active lifestyle. It adapts to your needs; it is truly flexible. We know our customers value this flexibility and something especially relevant to tomorrow's EV buyers – a distinct lack of compromise."
Those who place their orders before the year's end will be guaranteed to have their car delivered before 2021. Those of us in North America will unfortunately not have the tow hitch as an option and will not be able to show off our hippopotamus towing skills.
Read More Via Polestar
---
First Porsche Taycan Hits United States Shores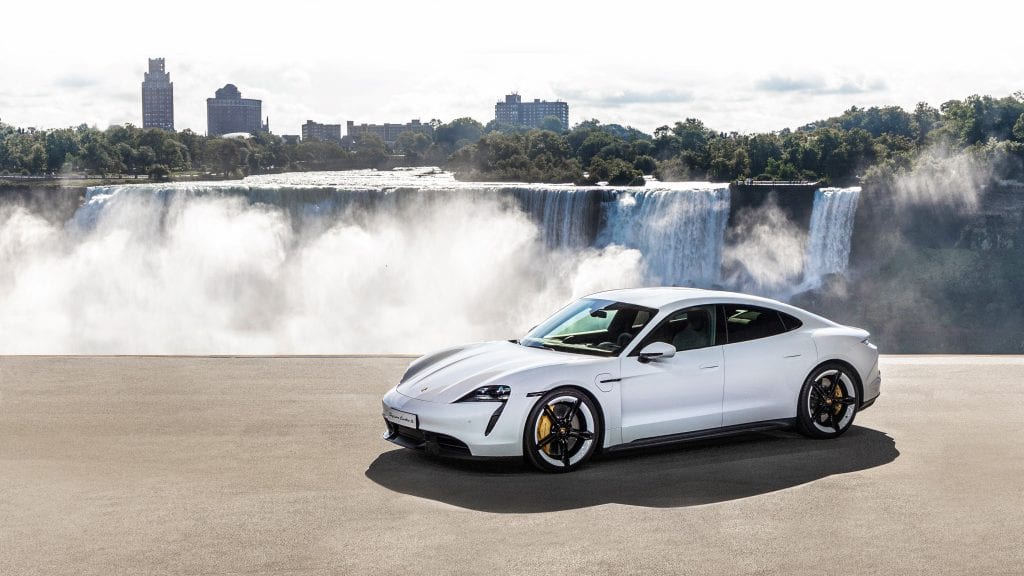 The first Porsche Taycan (that we know of) has been delivered to a United States owner prior to the new year and he had nothing but good things to say so far about the car.
Quick Drive Report: This car is a quiet monster. Totally docile, but if you press the throttle and start turning it will rip your insides apart with acceleration and g forces. Best car I have ever driven hands down. pic.twitter.com/ooqgXwqTCM

— Greg Wyler (@greg_wyler) December 20, 2019
With the recent EPA rating giving the Porsche Taycan a range of 201 miles for the Turbo model, a lot of enthusiasm for the car had died down. However, Greg, who by the way has the Turbo S version which has not been tested by the EPA but should have a worse efficiency, has found that the rating might be too conservative.
End of day – heading home. Car to be shipped to me. 117 fun miles,26 deg temp,used 46% battery. Heat- impressive/quick. Full main screen map-well done. Outside car safety noise-Lukes landspeeder. Enormous amount of thought went into this car. Congrats @Porsche!

— Greg Wyler (@greg_wyler) December 21, 2019
With some quick math based on the 117 miles on 46% of battery, it would mean that the full 100% would give the Taycan a range of 254 miles on top of it being cold conditions. Of course, there could be a multitude of reasons, we don't know if the computer needs some sort calibration and we don't know if the rest of the battery will be used at the same rate as the first 46% was. This is one person taking it on one drive so we are far away from having any sort of decisive evidence, but it will be interesting to see what kind of range other Taycan owners will report with their cars.
---
EV News You Missed: