It looks like the 2021 Tesla Model X will be receiving a considerable boost to its range with it being bumped up from 351 miles to 371 miles, an increase of over 5%.
The news comes courtesy of TeslaMotorClub forum member who shared his Monroney Sticker for the Model X that he recently purchased. They noticed that instead of it displaying the 351-mile range that we have all been accustomed to, it now read 371 miles, despite the configurator still listing the Model X as having 351 miles of range.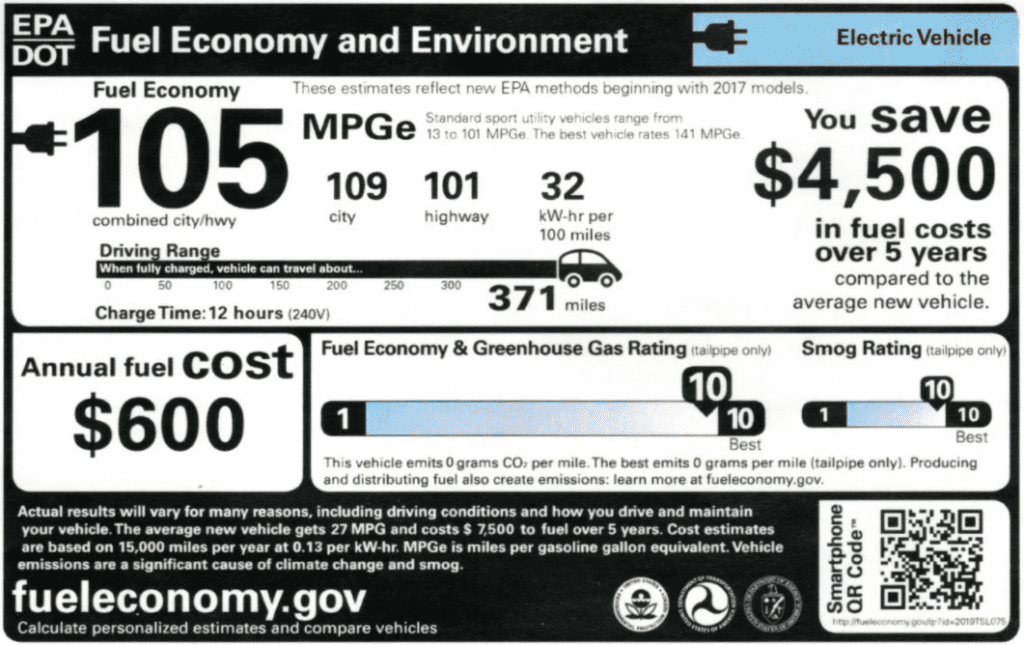 With the EPA website not listing the 2021 model year and Tesla's own configurator listing the old range, this has been our first indication that the Model X will see a range increase that further separates itself from its competition.
While Panasonic has been working to improve the energy density of their 2170 batteries that are found in the Model 3/Y, the Model X (along with the S) uses the older 18650 batteries, so it is unclear at this point if the range increase is simply due to improvements to the battery or rather small improvements around the car adding up together.
Anyone paying attention to Tesla over the years shouldn't be too surprised at the timing of this news. Tesla is well known for their end of quarter, and especially end of year pushes where they try to entice as many deliveries as possible for Q4 so that they can meet their yearly goals. This range boost comes in conjunction with Tesla's recent price cut for the Model S which shaves $3,000 off the price of both the regular Model S and Model S Performance. They now cost $71,990 and $91,990, respectively.
It wouldn't be wrong to now ask if we can see an increase in the Model S range yet again. With the exact mechanism responsible for the range increase unknown, it is hard to speculate if the Model S will be able to get another range increase, but I am sure Tesla is doing everything in their power to make this quarter their best yet.
What do you guys think? Let us know what you think down in the comments below.