Hello everyone and welcome to another addition of our weekly round up and the first of 2019, where we recount the EV news that we didn't cover at length. I hope you all have had a wonderful week. This week we have news from a wide range of automakers, Toyota, Honda, Mini, Audi and more! Along with the EV news that we did not cover, we have a recap of all the EV news that we did cover in length at the bottom as well, in case you missed it.
Toyota is Still not Proactive with Full-Electric Vehicles
It is no secret that Toyota is not exactly exactly in a hurry to release a fully electric car anytime soon. The Japanese company has been adamant about waiting for the market to mature before stepping in with a full-electric. In a recent interview with CNBC, Bob Carter, executive vice president of sales for Toyota Motor North America, has showed no change in Toyota's future electric plans. The company still only has a promise of having an "electrified" version of each of their models by 2025. "Electrified" is a term that many EV-enthusiast hate as it can simply mean that the car could be a traditional hybrid. Essentially Toyota is saying that at the bare minimum there will be a hybrid version of each on of their vehicles in 2025. When asked if they feel like they are falling behind Tesla in terms of electric cars, Carter disagreed with the sentiment, stating:
"I'd argue to the contrary. When you are looking at full electric, whether it's Tesla or others on the market, they represented last year less than one percent of the industry and as you know, the industry had a fabulous year last year. Our strategy is to keep utilizing our hybrids, plug-in hybrids, and eventually bring in battery-electric vehicles as the market grows."
Additionally he would go on to forecast that full-electrics would only capture 4-6% of the whole auto market during the second half of the 2020s. While I commend Toyota for making quality reliable cars, I cannot agree with their lackadaisical effort towards making a fully electric car. Hopefully the market "matures" faster than Toyota anticipates so that they will be able to join in on the action.
---
Electric Mini Coming Hopefully in Time for the 60th Anniversary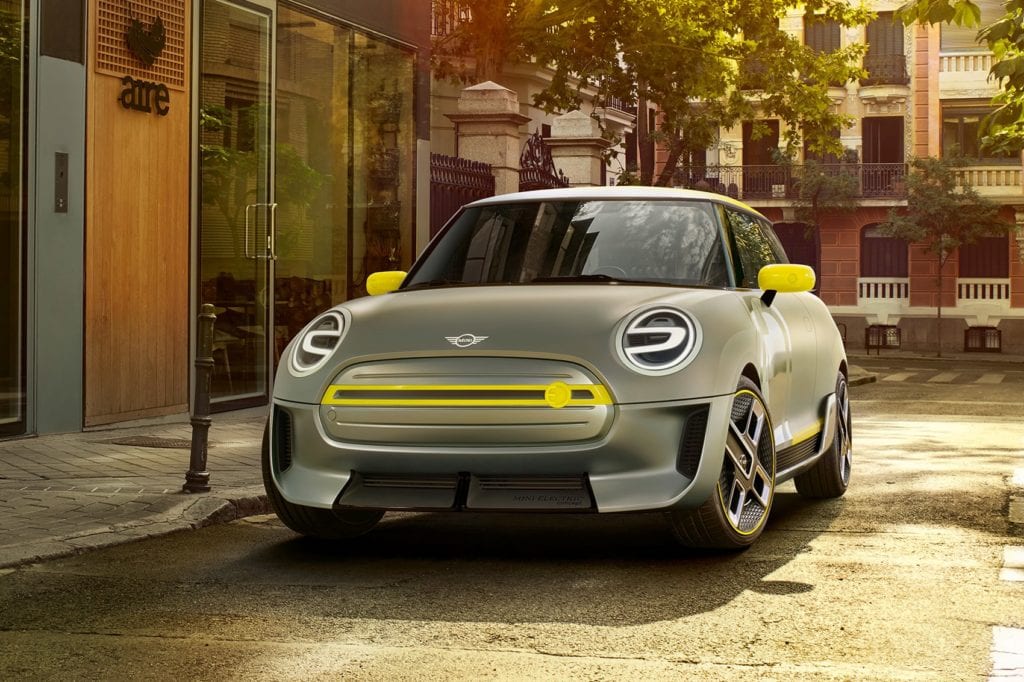 The Mini platform has always seemed like an obvious choice due to its small hot-hatch form factor. According to a report from Autocar, BMW hopes to catapult the Mini into the next generation during its 60th anniversary in August. According to insiders the electric Mini will carry the 'Cooper S E' moniker, denoting that it will focus at least a little bit on performance due to the 'S' marking. Additionally it is understood that it will powered by the 181 hp motor from the BMW i3s. The traditional Cooper S sports a 2.0 liter engine that makes 189 hp, so there won't be much difference in power between the two. As for the battery, it seems like it will also be derived from the battery in the i3 and bring a range of around 200 miles. It's expected to hit UK showrooms at a price around £30,000 ($38,555), making it significantly cheaper than the BMW i3. However with a production date that will in 2020, will 200 miles of range be enough to cut it with the likes of the Hyundai Kona, Kia Niro, Nissan LEAF e+, and Chevy Bolt already at this price point? One can make the argument that the Mini will be in a vehicle class of its own, but Volkswagen will also start delivering its ID Hatchback in 2020, so we have to wonder how well the Mini Cooper S E will actually do.
Read More Via Autocar
---
Honda Urban EV Pushed Back to 2020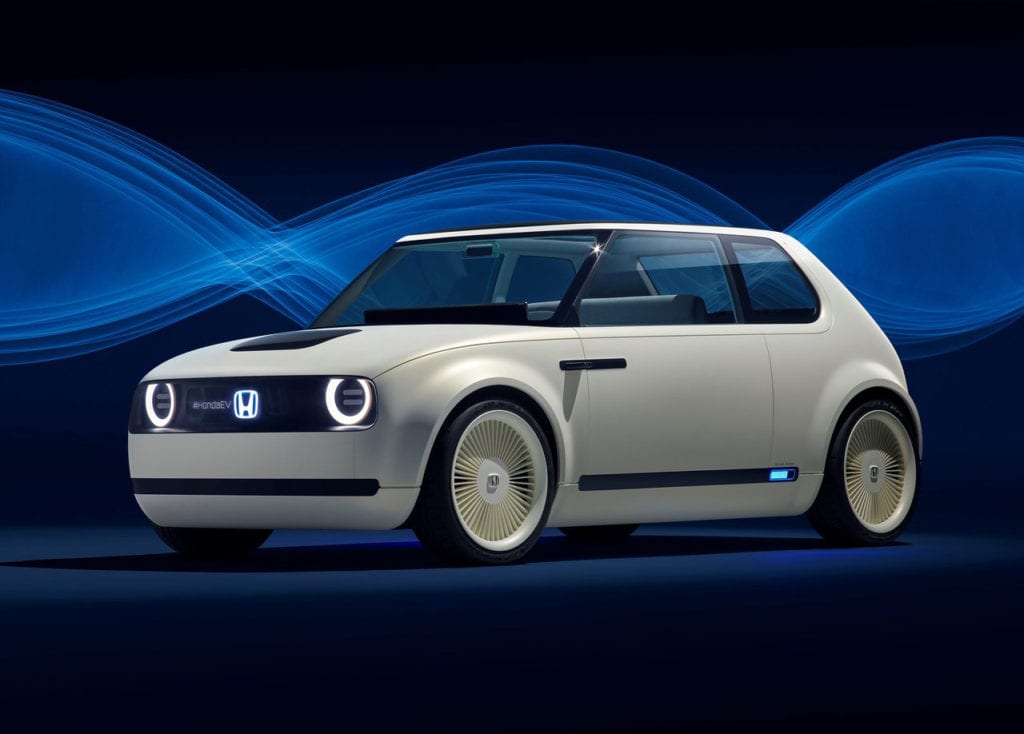 Speaking of hot-hatch EVs coming to the market, it seems like Honda's quirky and cool Urban EV concept will be delayed by a year. Upon it's reveal in 2017, Honda Motor Co. President and CEO, Takahiro Hachigo, had stated that:
"This is not some vision of the distant future; a production version of this car will be here in Europe in 2019,"
However according to Automotive News Europe, the production version of the car will be unveiled at the 2019 Geneva Auto Show, but will not be go on sale until early 2020 in Europe. Unfortunately Honda the report states that Honda is only expecting to sell around 5,000 of the Urban EVs, revealing that this is not a mass market attempt at full electrification. While it is sad that this will be a low production car that most likely is being made for compliance reasons, we still hope that the production version is as cool as the concept was.
Read More via Automotive News Europe
---
Audi Has a Compact e-tron to Compete with the Model Y in the Works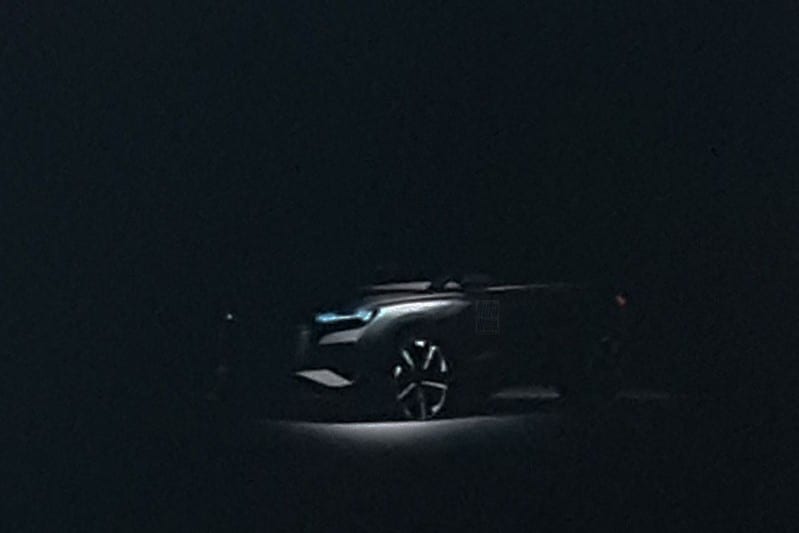 During the introduction of the new Audi e-tron to the Dutch market, AutoWeek caught up with Andreas Mindt, Head Exterior Design at Audi, who provided some interesting news about an addition to the e-tron lineup. While we are aware of the Sportsback variant of the e-tron making its way, Mindt disclosed that a "smaller e-tron SUV" would be shown at the 2019 Geneva Auto Show in March. The new smaller e-tron would appear to be the size of the current Q3 and be based on Volkswagen's MEB-platform. These two factors would hopefully lead to a more affordable and attractive option from Audi. The supposed unveiling of the SUV would coincide with the possible unveiling of Tesla's Model Y on March 15th. The Model Y, also being a small SUV, will no doubt be pitted up against this new small e-tron SUV. Details of both the small e-tron and Model Y remain scarce, so we'll have to wait and see who wins this one.
Read More via Autoweek (Dutch)
---
Cadillac will be the One to Push GM's Electrification Effort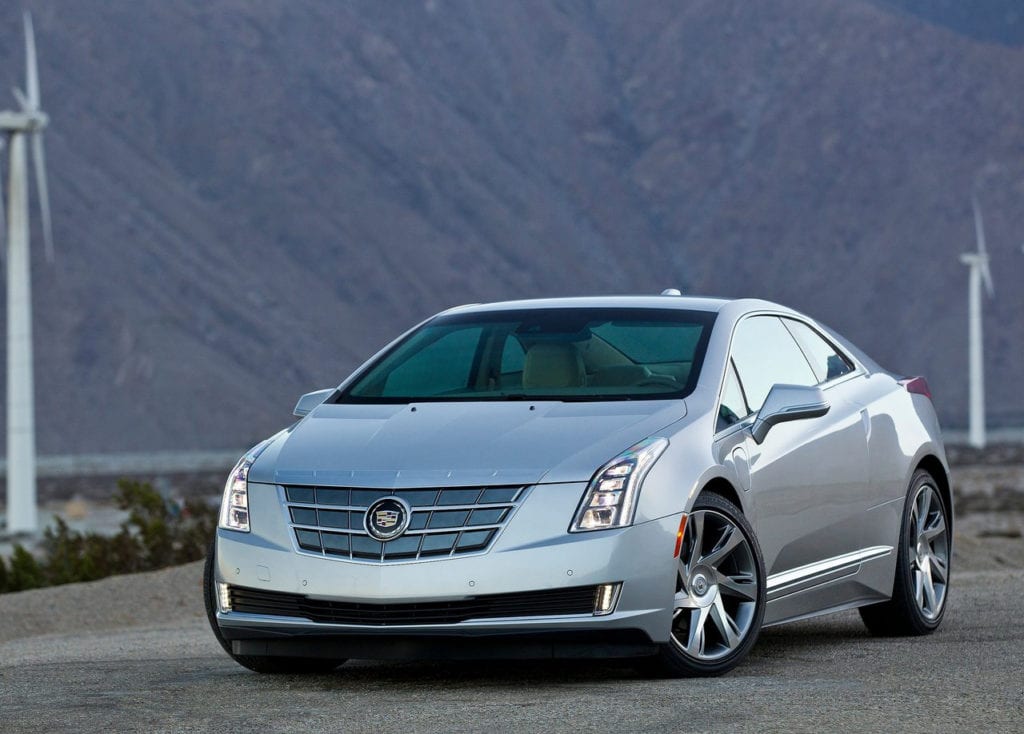 GM has not had the best last couple of months with their recent layoffs and factory closings (that included the one factory that produced the Chevrolet Volt). With the Volt on its way out, and Bolt continuing on with no siblings, GM has readjusted and will have Cadillac push the companies electrification efforts. In their 2019 Outlook the company stated:
Cadillac will be GM's lead electric vehicle brand and will introduce the first model from the company's all new battery electric vehicle architecture, GM's foundation for an advanced family of profitable EVs.

The flexible platform will provide a broad array of body styles and will be offered in front-wheel, rear-wheel and all-wheel configurations.

Its most critical components — including the battery cells — are being designed for maximum usability across all programs. The battery system will also be adjustable, based on vehicle and customer requirements
The decision would seem to be made due to Cadillac's more luxurious reputation compared to Chevrolet. Many have stated that it would be easier to start with the luxury segment (a la Model S and Model X) and then move move your way down towards a more affordable segment (a la Model 3 and Model Y). It would seem like that will be GM's strategy going forward. While personally I would like to see GM create some sort of electric-brand (or perhaps revive the Saturn brand) to be able to start fresh, this seems to be a level headed decision moving forward. The Cadillac ELR and CT6 plug-in were Cadillac's last electrified cars, but neither sold well at all, so let's hope their next offering can bring something worthwhile.
Read More via GM
---
What Countries are Electric Cars Going?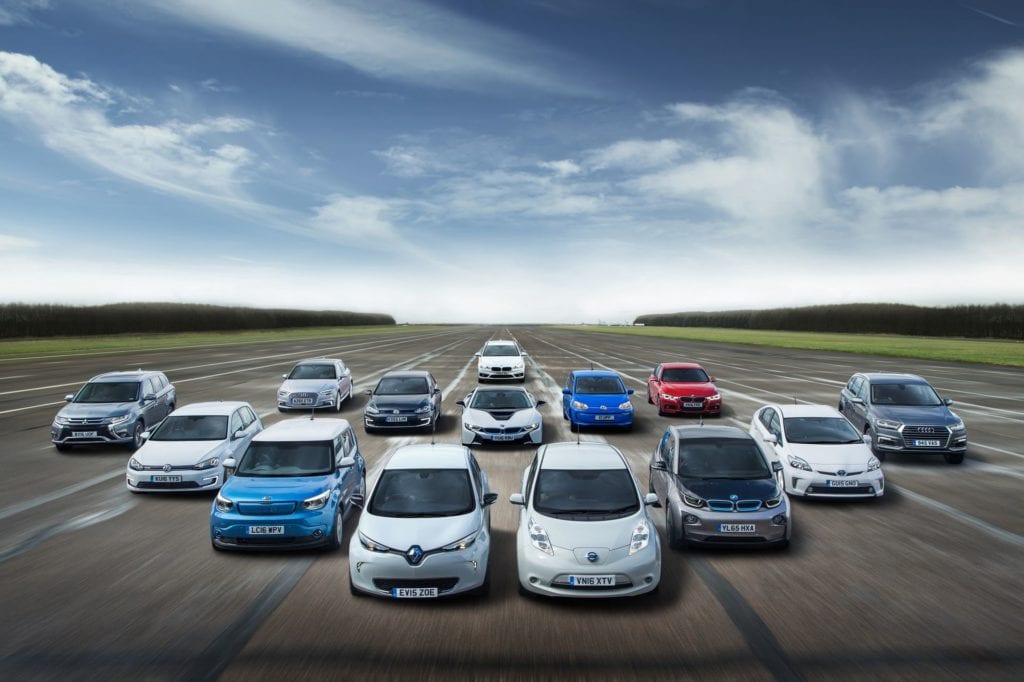 Reuters recently released a report looking at 29 different automakers and seeing which countries they were investing their EVs in. If you have been following EV news for even a little while, it should come at no surprise to see that China is highest recipient of electric vehicles. Of the $300 billion tracked, more than 45% of that total was meant for Chinese markets.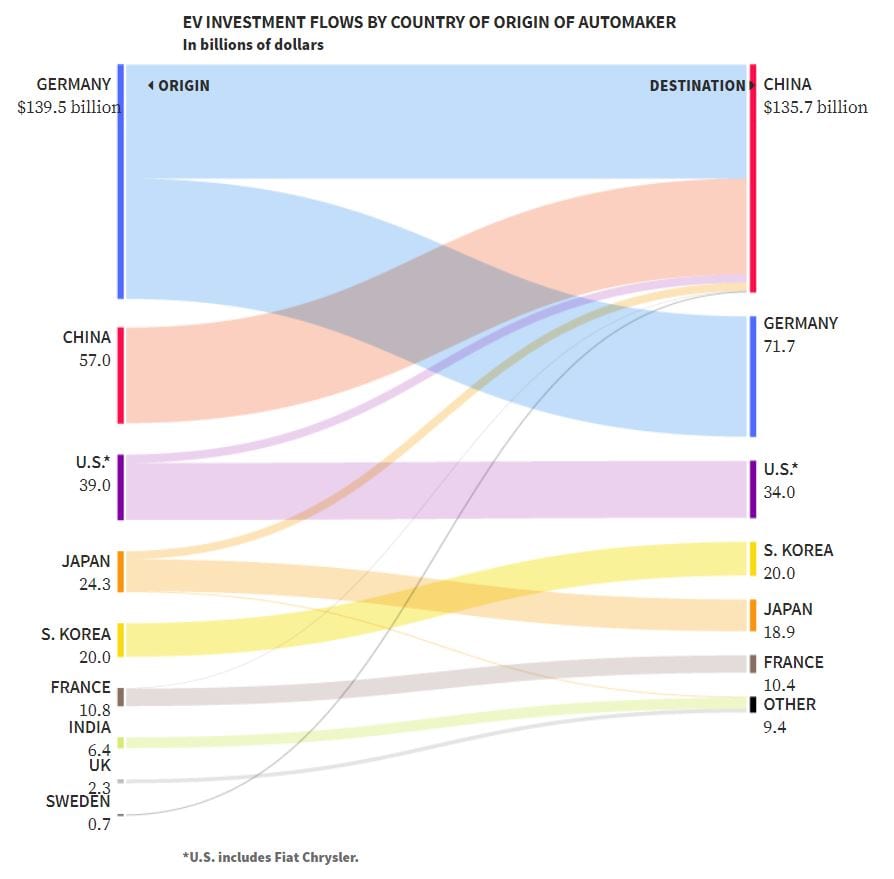 The top 3 spenders were Volkswagen/Audi/Porsche ($91 Billion), Daimler ($42 Billion), and Hyundai/Kia ($20 Billion), so a lot of money coming from German companies. The bottom 3 included to Chinese companies: Chery ($0.435 Billion), FAW ($0.25 Billion), and dead-last being Mazda ($0.25 Billion). Just escaping the bottom 3 was Honda ($0.545) which once again illustrates the sluggishness that Japanese brands are moving towards electrification. As always, there is a disclaimer with this data:
"Actual spending by vehicle manufacturers on research and development, engineering, production tooling and procurement likely will be much higher. The analysis also does not include related spending by automotive suppliers, technology companies and large corporations in other industries, from energy and aerospace to electronics and telecommunications."
For the full breakdown, make sure to click the link below.
Read More Via Reuters
---
Byton Shows off Production Interior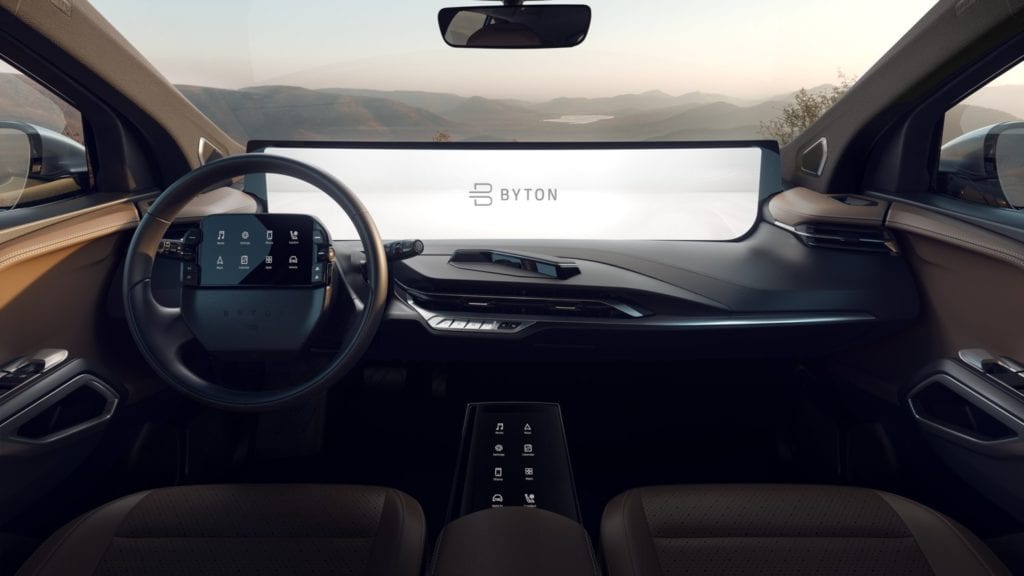 Well Byton did it, last week's teaser didn't really leave much for the imagination, but the M-Byte's interior screen-spectacular is making it into the production version. Along with the above image, Byton also released a video that shows the use case for the gigantic dashboard screen and steering wheel screen. (The actual screen showcase starts around the 1:30 mark)

While the idea of having a 49-inch screen spanning the entirety of my dashboard sounds like a cool experience, I am hesitant towards vehicle software. Very rarely can I say that a vehicle's interface feel as snappy and as polished as a current smartphone and tablet. But seeing as these screens are the centerpiece for Byton, I would imagine that having a smooth experience with them is a top priority for the company. The full production unveil will be around mid-2019 with actual production starting at the end of this year. The M-Byte will have two configurations, a 71 kWh and 95 kWh version, providing 250 and 325 miles of range respectively.
Read More Via Byton
---
In Case You Missed It: