After many months of waiting, Nissan has finally unveiled an upgraded version of their super popular Nissan LEAF. Known as the Nissan LEAF e+ globally, but as the LEAF PLUS in the US and Canada, it provides a much needed boost in performance and range that the current LEAF needs in order to stay competitive.

Specifications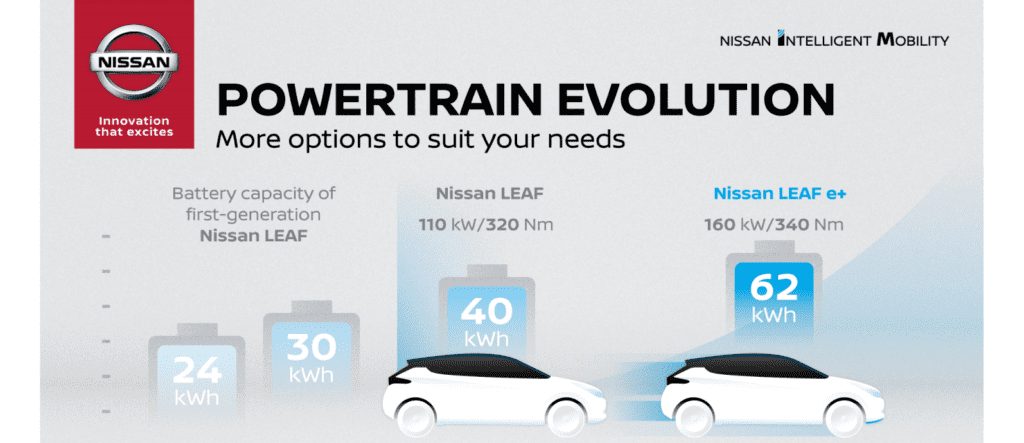 So what's new and improved with the LEAF e+?
62 kWh battery pack that is only 5mm taller than the previous 40 kWh pack
Estimated range of 226 miles
70 kW CHAdeMO charging with a peak of 100 kW ("Nissan LEAF e+ owners can expect similar charging times when hooked up to a 100 kW charger as current Nissan LEAF owners do with a 50 kW charger, despite a 55% larger battery storage capacity.")
160 kW motor (215hp)
In terms of acceleration and top speed, Nissan did not give any specific top speed or 0-60 numbers, however that did assure that the e+ should be faster:
The high-capacity battery and more powerful motor in the LEAF e+ combine to produce 160 kilowatts of power and 340 Nm of torque, enabling faster acceleration when driving at high speeds. Accelerating from 80 kph to 120 kph is nearly 13% quicker. This allows the LEAF e+ to confidently pass slower-moving vehicles, exit corners faster and more seamlessly and merge easily with fast-moving traffic. The top speed has increased by approximately 10% for comfortable cruising.
One point of concern for many was whether the new battery would continue to be passively cooled or not. According to a short interview Electrek had with, Kazuhiro Doi, Nissan's Alliance Global Director of Research, the batteries will continue to not be liquid-cooled. However Nissan seems confident that the new battery will not have problems with keeping its capacity.
Hi Marsyas, the increased number of cells in the LEAF https://t.co/AnLnIhsqQJ e+, will make it less susceptible to heating during charging and an additional fan has been added to help dissipate high temperatures. 1/2

— NissanUK (@NissanUK) January 9, 2019
Additionally, the LEAF e+ will come with Nissan's ProPILOT semi-autonomous feature which is described as follows:
Playing a leading role in Nissan Intelligent Driving is ProPILOT, an in-lane semi-autonomous driving technology that can automatically adjust the distance to the vehicle ahead, using a speed preset by the driver (between about 30 kph and 100 kph). ProPILOT can also help the driver steer and keep the vehicle centered in its lane. If the car in front stops, ProPILOT can automatically apply the brakes to bring the vehicle to a full halt if necessary. After coming to a full stop, the vehicle can remain in place even if the driver's foot is off the brake. If traffic restarts, the car will resume driving when the driver touches the steering wheel-mounted ProPILOT switch again or lightly presses the accelerator to activate the system. All these functions can reduce stress when driving on the highway in both heavy and fast-moving traffic. ProPILOT Park (available on Japan and EU models only) is a system that can provide vehicle acceleration, braking, handling, shift changing and parking brake operation to guide the car into a parking spot.
Availability and Pricing
The LEAF e+ will make its debut at the end of January in Japan. It will hit the US somewhere during the spring and Europe in mid-2019.
In terms of pricing we do not have an official number for the US release, but we do have the pricing for Japan and the UK.
In Japan the LEAF e+ will start at ¥4,162,320 ($38,434), a roughly 14% increase over the ¥3,661,200 price of the 40 kWh version.
In the European market, Nissan has launched a limited edition LEAF 3.ZERO model offered in both battery configurations. So we should still be able to tell the premium that the bigger battery commands. The 62 kWh version starts at (including incentives) £36,795 ($46,998), while the 40 kWh version starts at £31,095 ($39,717). This £5,700 increase is roughly a 18% increase.
With the rumored price being around $36,000, it seems that it will fall in line with the rumor. The base Nissan LEAF starts at $29,990 with a 14-18% increase in price leading to a price of $34,188-$35,388.
The high $30k – low $40k price range has become highly competitive as of the past couple months. The LEAF e+ will have to go against the Chevy Bolt, Kia/Hyundai Niro/Kona EV, and maybe some day the standard range Model 3. It's a good problem to have as a consumer but Nissan will have to leverage its almost decade-long EV experience to overcome its competition.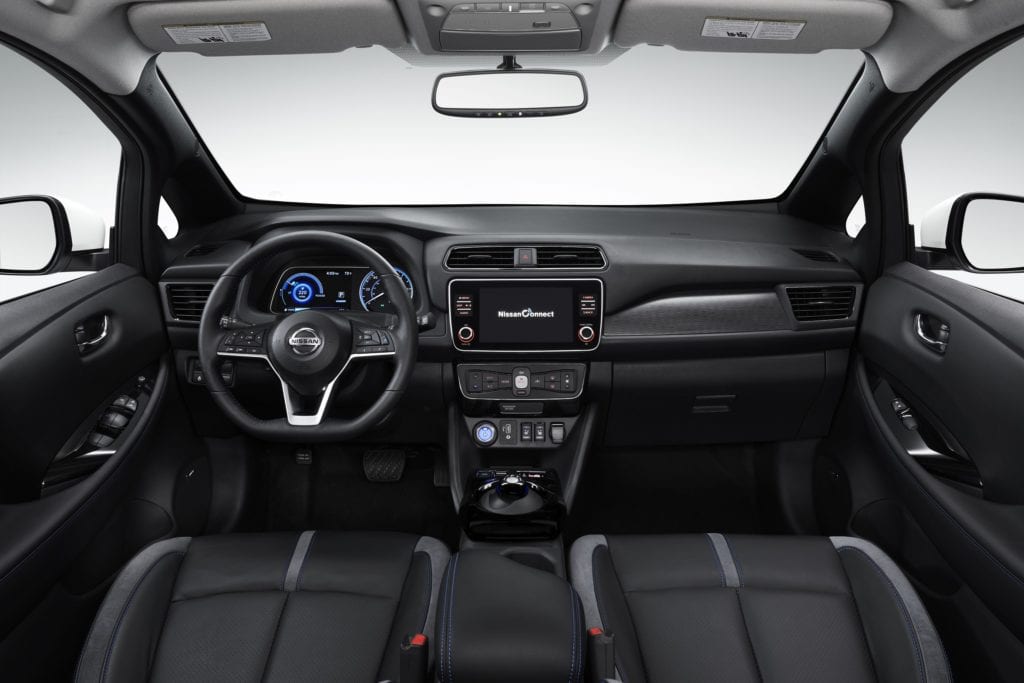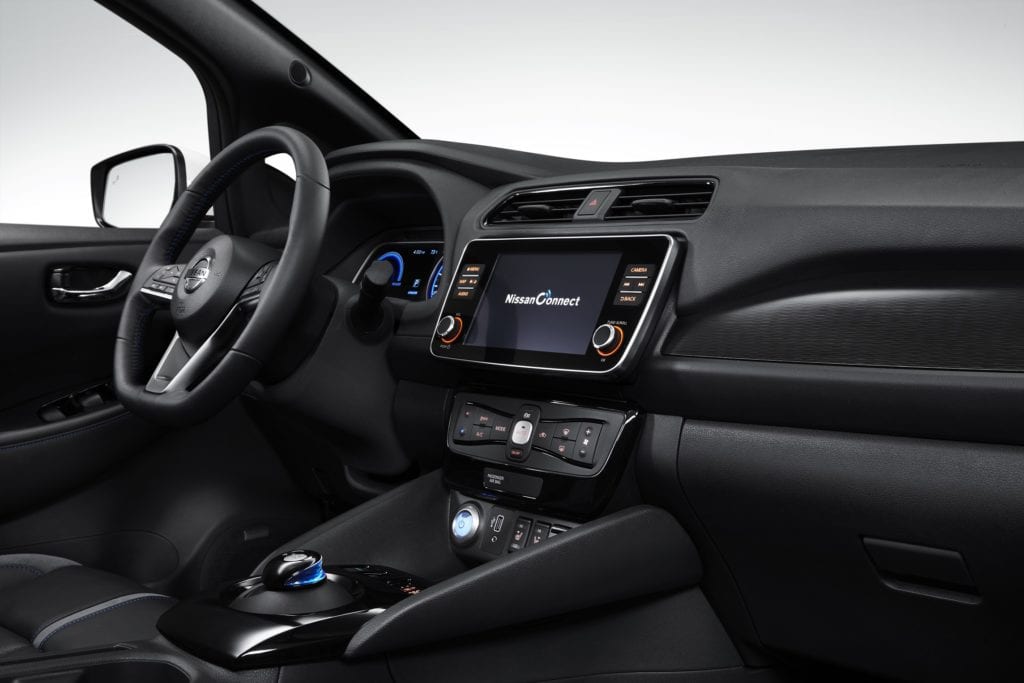 What do you guys think of the new Nissan LEAF e+? Let us know down in the comments below.
Source: Nissan