Hello everyone and welcome to another addition of our weekly round up, where we recount the EV news that we didn't cover at length. This week we found a quirky electric car that is trying to get crowdfunded and that can be stored on the side of a building. Additionally, we got news of Honda working on an electric platform for North America and Lucid Motors has broke ground on its future factory. Along with the EV news that we did not cover, we have a recap of all the EV news that we did cover in length at the bottom as well, in case you missed it.
The Nobe 100 Is an Electric Car That You Can Hang on Your Wall
The Nobe 100 is a super-light three-wheel electric car that is trying to get crowdfunded by an Estonian company named Nobe. The retro styled Nobe 100 weighs in at 600 kg (1,323 lbs). Thanks to this light weight, the electric car has a claimed range of 210 km (130 miles) on just a 21 kWh battery pack. There is also a variant with a 25 kWh battery that has a range of 260 km (162 mile). In addition the the good range, the light weight allows the car to actually be stored on the side of a wall, if that happens to be your thing. I wonder about the efficiency and safety of doing something like that, but it will surely be an attention grabber. If its three-wheels, 60s styling, and wall hanging abilities were not enough to intrigue you, Nobe is stating that the Nobe 100 will not only be able to receive software upgrades, but hardware updates as well. From their indiegogo page:
We will make it easy for you to upgrade the batteries, motors and other electronics as technology evolves and we advance the Nobe model, meaning your vehicle is cutting edge for its entire, very long, lifespan.
We'll make it possible for you to upgrade your other hardware too. Whether its wear and tear, external damage or simply a desire to change its colour, you can swap exterior panels for new and recycle the old with us.
A very interesting idea that I wonder if it if will catch on with other companies in the future. Currently Nobe is looking towards crowdfunding $100,000 and has 10 spots in its highest tier of $29,000 which will actually net you a Nobe 100. The company states that their factory is able to produce 2,000 cars annually and they are looking towards a January 2021 release.
Read More Via Indiegogo
---
Honda Is Planning a Larger Electric Car Architecture for the US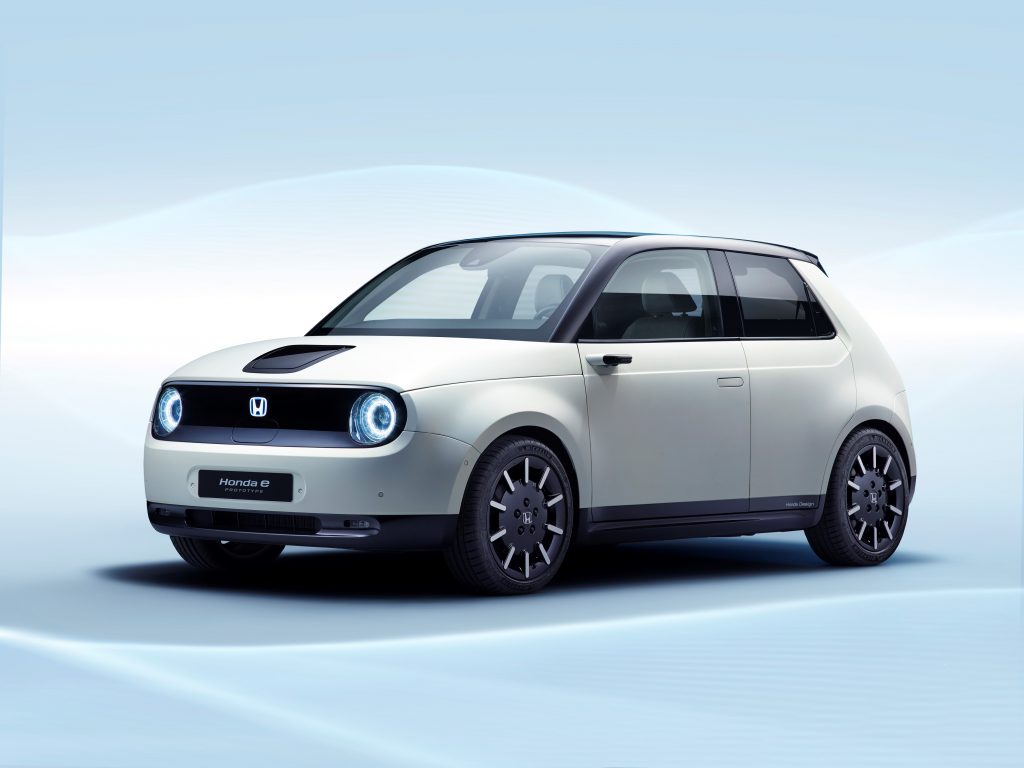 While we unfortunately are going to miss out on the quirky looking Honda E in North America, it's tiny 125 mile range would not have been appealing to most American consumers. However, Honda obviously does not intend to ignore the North American market. A recent report from Automotive News revealed that Honda is working on a new electric car platform that will account for larger size of vehicle and higher ranges. Tetsuya Hasebe, general manager and chief engineer of Honda's electric vehicle development division, stated that:
It has a different aim from the Honda E. This one aims for intercity, long-distance travel.
Additionally, Ayumu Matsuo, Honda's managing officer in charge of power unit development, stated that:
This new architecture is designed to achieve smooth driving and highly efficient packaging. We believe it will meet the needs of customers who like our C-segment and D-segment models.
This new architecture will provide the platform for the crossovers and large sedans that are ever so popular North America. Honda states that they hope to complete this new architecture by 2025, and for their sake I hope that they finish it much sooner than that. By 2025 almost every major automaker is expected to have multiple electric cars on the road already.
Read More Via Automotive News
---
Nissan Launches Electric Dongfeng Rich 6 EV Pickup Truck in China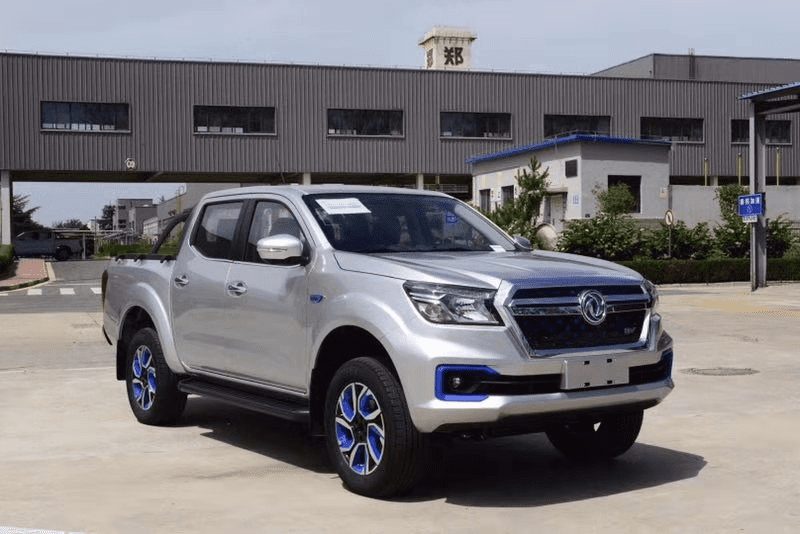 While we are all patiently waiting for an electric pickup truck from either Rivian, Tesla, Ford, or GM, China has already received some. As we all know, the Chinese government has put some strict policies on how large a percentage electric car sales should make up a company's annual sales moving forward. As such, any automaker doing business in China prioritizes its electric offerings to China before the rest of the world. In this case we have Nissan building an electric pickup in cooperation with Chinese automaker Dongfeng. The Dongfeng Rich 6 EV is an electric version of the existing gasoline-powered Dongfeng Rich 6. The electric pickup has a single 160hp/420nm electric motor and a top speed of 110 km/h (68mph). It is powered with a 68 kWh battery and has a range of 403 km (250 miles) based on the NEDC cycle, which is typically provides no where near the actual real world range of an electric car. The current price is unknown, but it is expected to be around 130.000 yuan ($18,900) after subsidies. While the specifications are not that great, the price is cheap enough that it may not be a problem from some. The Dongfeng Rich 6 EV provides a great foundation for future Chinese built electric pickups.
Read More Via CarNewsChina
---
Audi Seems to Be Advertising the e-tron at Tesla Supercharger Stations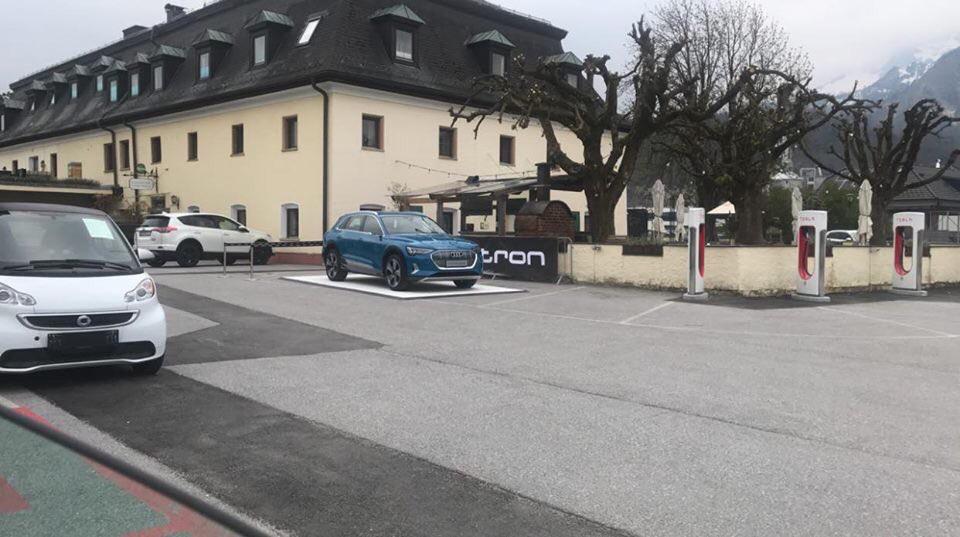 Audi has been one of the few automakers to actually advertise its upcoming electric cars, such as its recent Superbowl ad or its inclusion in the newest Avengers movie (albeit with engine noises). Since the launch of the e-tron, there have been stories that Audi has been going after current Tesla owners to try and get them into the door and switch out their Teslas for a brand new Audi e-tron. This tactic seems to have become even more in-your-face as a recent twitter picture shows that Audi has set up an advertisement for the Audi e-tron right next to a Tesla Supercharger. It consists of several banners with an e-tron sitting in plain sight, waiting to be explored by Tesla owners who are waiting for their cars to finish charging. Some owners have taken offense at the fact that it the e-tron might be taking up a charging space and that Audi should be trying to convert gasoline-powered car owners rather than Tesla owners. What do you guys think of the advertising strategy.
Read More Via Twitter
---
Lucid Motors Factory Breaks Ground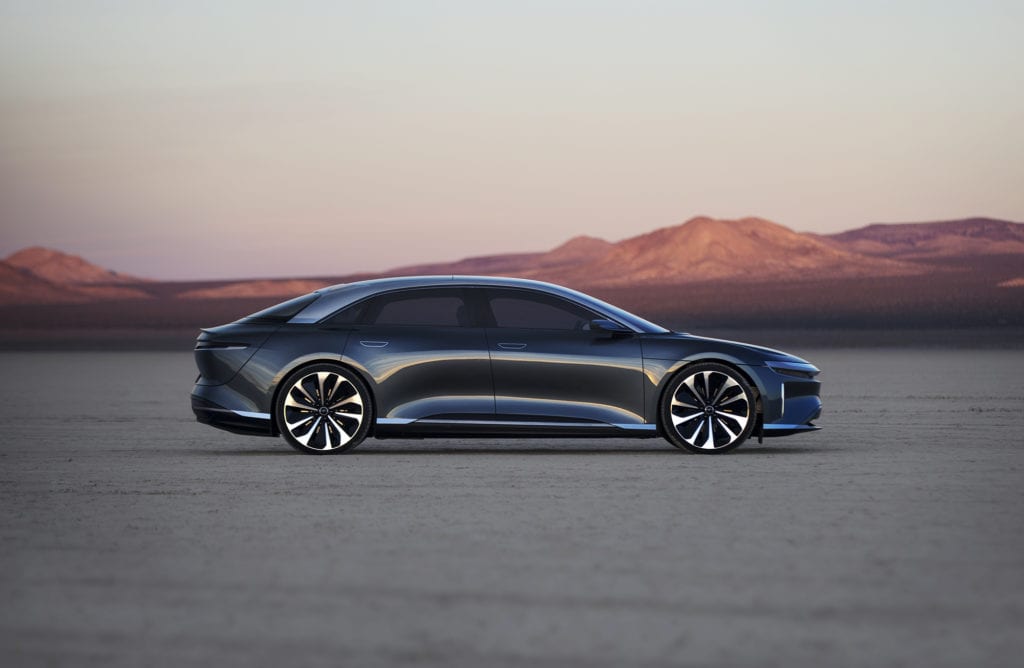 Lucid Motors has been preparing an electric car that will happily take on the likes of the Tesla Model S and any other electric luxury cars that might get in its way. There has been a lot of hype around the upcoming Lucid Air, hype that was felt by the Saudi Arabian government, who had investing $1 billion in the fledgling company. Since the announcement of the investment Lucid has kept quiet, but recently the Houston Chronicle has reported that Lucid Motors has broke ground on its factory that Casa Grande, about 45 minutes south of Phoenix, Arizona. David Salguero of Lucid Motors states that the company is still on track to have the factory up and producing cars by late 2020. It certainly is good news to hear as it is certainly easy for a company to lose its way as it journeys to create its first car. For the time being it looks like Lucid Motors is still on the correct course and we hope that they will be able to stay that way.
Read More Via Houston Chronicle
---
EV News You Missed:
We updated our Porsche Taycan article with the most up-to-date information about the electric car.
Tesla has once again adjusted the pricing of all there models, find out the prices for yourself, here.
Lotus has finally unveiled their electric hypercar, the Lotus Evjia. The hypercar will be limited to a run of 130 units and can command a price as high as $2.5 million.
Tesla opens a full-fledged Supercharger V3 charging station in Las Vegas and it uses solar panels. Bring the Supercharger Network one step closer to full-sustainability.
Audi has announced that it has started upgrading and preparing its Böllinger Höfe plant in Germany in preparations for the start of the production of the upcoming Audi e-tron GT.