The cheapest configuration for both the Model S and X is going away in a few days. If you were on the fence about getting one, you've been put on the clock.

Earlier yesterday, Elon Musk took to Twitter and announced that you have until Sunday night to order a Model S/X 75D before it is gone.

Starting on Monday, Tesla will no longer be taking orders for the 75 kWh version of the Model S & X. If you'd like that version, please order by Sunday night at https://t.co/46TXqRJ3C1

— Elon Musk (@elonmusk) January 9, 2019
The only other things that we gathered from his Twitter replies was that:
(1) This is not an indication of the Model S/X being phased out.
(2) Tesla wants to move away from using kWh as the model designations and instead move towards a standard/mid/long range designation like with the Model 3.
Other than those two tidbits that we can speculate on, there is no official reasoning for this change. What this change does do is increase the base price of a Model S and X dramatically.
The Model S 100D is $94,000 compared to the 75D being $76,000. The Model X 100D is $97,000 while the 75D is $82,000. For those few people that might have been contemplating the jump from purchasing a Model 3 to a Model S 75D, the decision is about to get much simpler.
This short notice decision does not make much sense unless there is some sort of underlying reason. You do not have to be a financial master to know that taking away your cheapest offering is not a good move. Especially when one of your core values is to help electric cars be adopted by more people. With that being said, the prevailing theory that many have is that a battery refresh is coming for the Model S/X.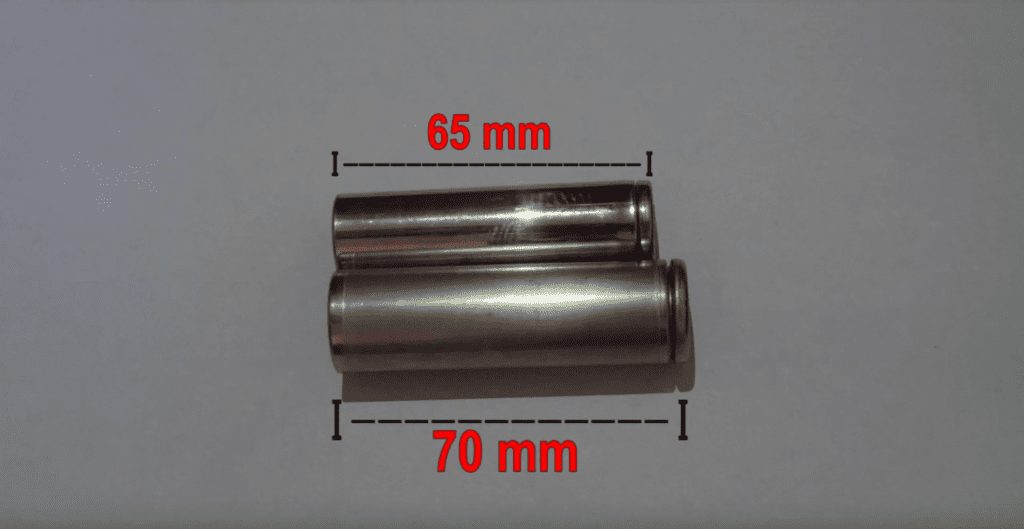 Currently the Model 3's battery pack uses 2170 battery cells versus the older 18650 cells that are found in the Model S/X. Above you can see a picture of the larger 2170 cell being compared to the 18650 cell. Despite the slightly larger size, the 2170 cell can hold 30% more energy than the 28650 cell. If you are interested in what the inside of one of these cells look like (and the source of the above image) check out this video by ARIES RC.
Other than a staggered battery refresh (with the 75D being the first to be refreshed) along with a possible interior update, nothing else really makes sense for this decision. The only other thing that I can think of is that Tesla is being pedantic and stopping the "Model S/X" and replacing it with a "Model S/X Standard Range", but we really hope that wouldn't be the case.
What do you guys think is the reasoning behind this? Let us know down in the comments below.