Search around here and you'll see there are many electric cars currently out and many future electric cars to come. Here we are focusing on the near future. 2019 electric cars are right around the corner and this is our list of our favorites to come. Focusing only on mass produced BEV's (battery electric vehicles) rather than PHEV's (plug-in hybrid electric vehicles).
---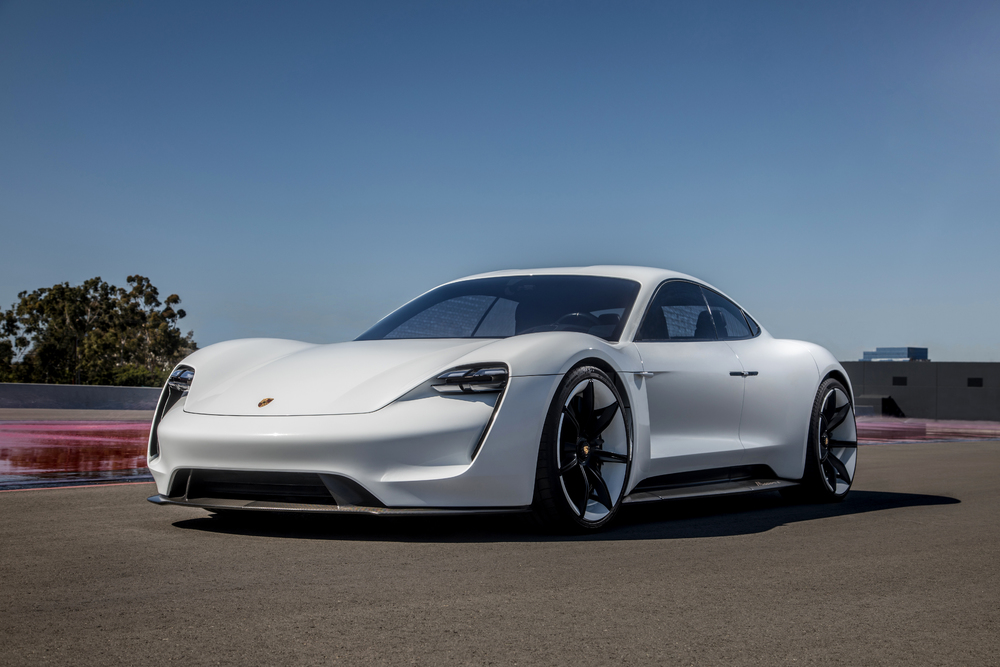 | | |
| --- | --- |
| Release: 2019 | Range: 310 miles |
| MSRP: $75,000 | Top Speed: 250 mph |
You might know this car by its former name, the Mission E. Porsche is investing billions into electrifying their brand. The $7.4 billion investment will help Porsche reach their goal of electrifying one third of their lineup by 2022 and eventually all. Porsche definitely isn't playing any games when it comes to electrification. Their first go, the Taycan, is track beast on paper and is sure to impress. With 600 hp and a 0-60 of under 3.5, this car will hold up against any ICE competitor in its class. The Taycan will be able to utilize 350kW ultra-fast chargers that will allow the car to charge from 0 to 80% in a matter of 15 minutes. This will be Porsches attempt to take down the Tesla Model S. With similar price structures and specs, watching Tesla and Porsche go head to head will be interesting. Built for the traditional Porsche customer rather than the typical EV buyer, there is no doubt that the Taycan will appeal to ICE fans who are still hesitant of EVS. Porsche is part of the small group creating the initial stepping stones towards an all EV future.
---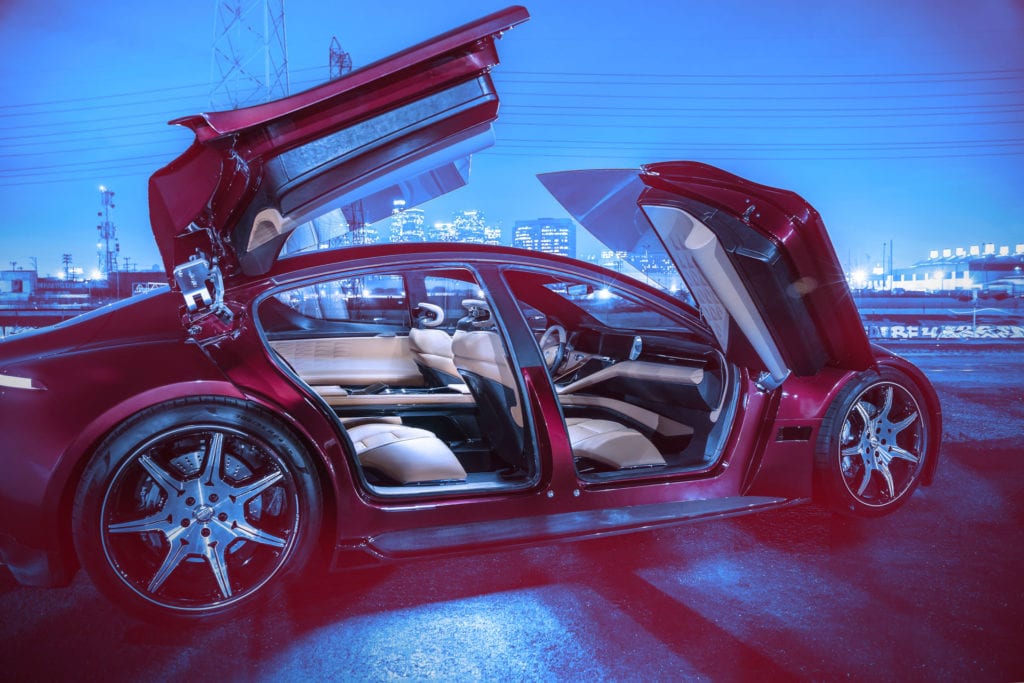 | | |
| --- | --- |
| Release: 2019 | Range: 400 miles |
| MSRP: $129,900 | Top Speed: 161 mph |
Some might not remember but this isn't Fisker's first attempt at an EV. Back in 2012, Henrik Fisker started delivering the Fisker Karma. A plug-in hybrid with a neat solar panel roof design (although it wasn't that useful) with an electric range of 32 miles. Some hated it, some loved it. Regardless, it was revolutionary. I'd like to say that this is Fisker's second go at an EV and they've proven themselves but that isn't the case. Fisker filed for bankruptcy the same year they started delivering the Karma. This new Fisker, the Emotion, has taken a few traits from its former. Another elegant exotic car by Fisker but this time with a twist, a BEV. Going full electric isn't as revolutionary as a solar roof but it is the future. The Fisker Emotion stands on the higher end of the price spectrum and much deserved with its specs and craftsmanship. This beautiful car might be something to consider if you're in the market for a P100D or a Taycan, but have more money to spend on a more luxurious option. The rear butterfly doors are still a highlight of the design of this car.
---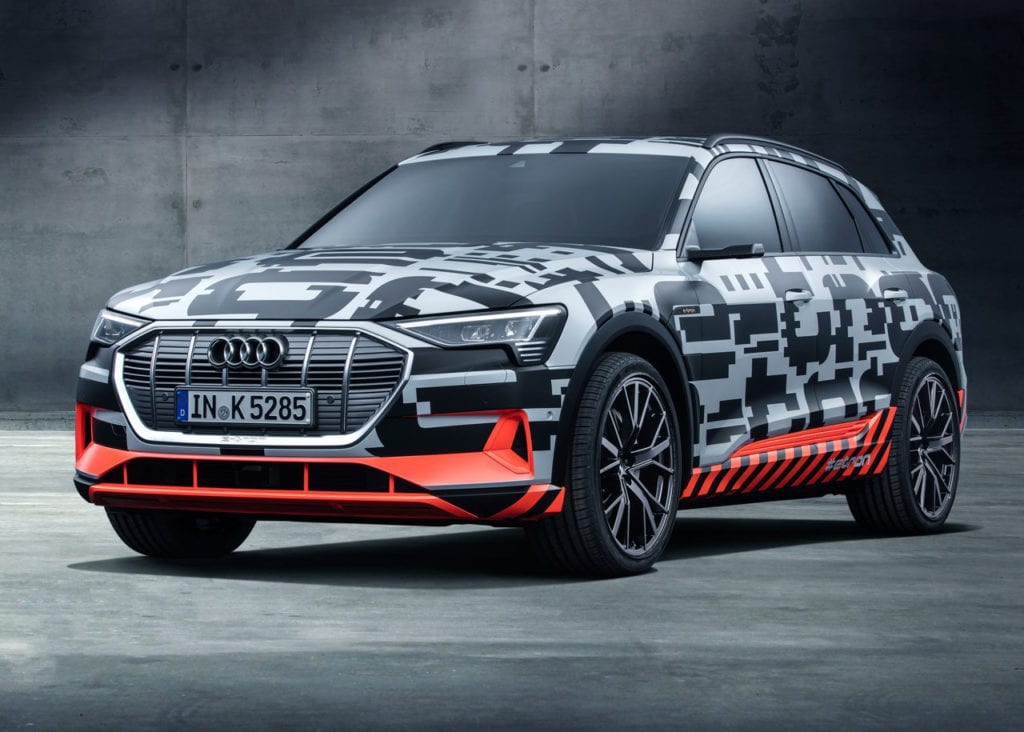 | | |
| --- | --- |
| Release: 2019 | Range: 250 miles |
| MSRP: $99,000 | Top Speed: 130 mph |
Audi has recently been making headlines with their e Tron Quattro. The first "real" E Tron will be an electric SUV with optional virtual side mirrors that Audi likes to tout around.The electric SUV market is already saturated as Audi is racing with the upcoming Mercedes EQC to launch first and planning to go head to head with the Tesla Model X, Audi aims to bring this electric SUV pretty soon. The car will be able to make use of 150kW fast chargers, making it the fastest charging production car at time of release. The e Tron Quattro's production version reveal was delayed due to their CEO being arrested but the launch is still on track, according to Audi. The e Tron Quattro might be a mass produced EV but it's not an EV for the masses. The electric SUV has a base price of nearly 100k. With that price point, everyone is expecting a lot from Audi. Where they lack in discount we hope they make up in quality.
---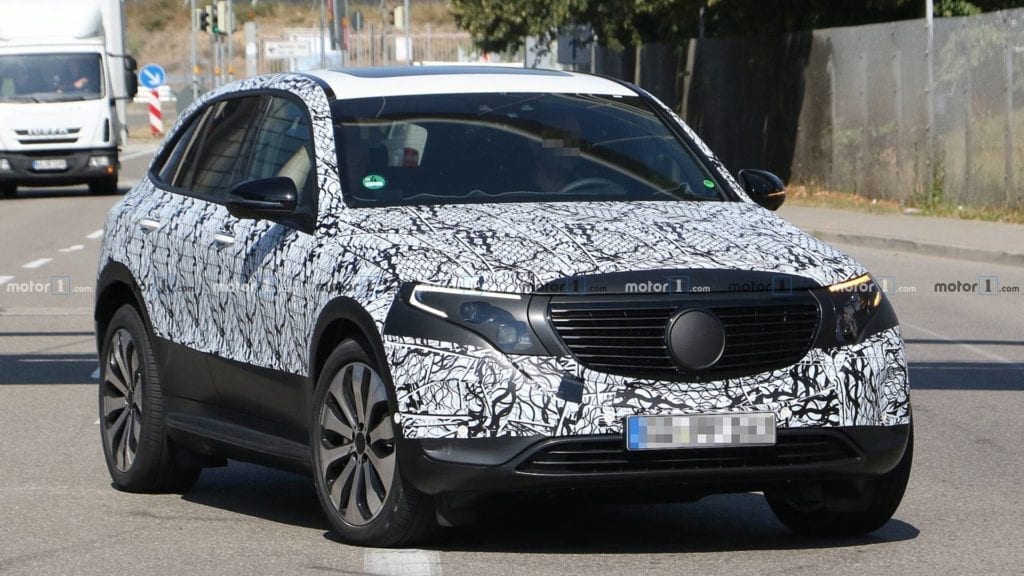 | | |
| --- | --- |
| Release: 2019 | Range: 310 miles |
| MSRP: Unconfirmed | Top Speed: 124 mph |
In development for 4 years, the Mercedes EQC is definitely not an afterthought in Mercedes's electrification efforts. The first of many EVs planned by Mercedes, the EQC will stand similar to their GLC model. Mercedes is keeping quiet about their electric SUV until their official reveal this fall so not much is known about the EQC yet. Spy shots show the interior dash looking like something from the current S class which is definitely an upgrade from the current GLC. It's yet to be seen if Mercedes will take a similar price route with Audi or stand with Tesla as an affordable electric SUV.The EQC is massively important for Mercedes as it will set the tone for the rest of its fully electric EQ series of cars that will follow after.
---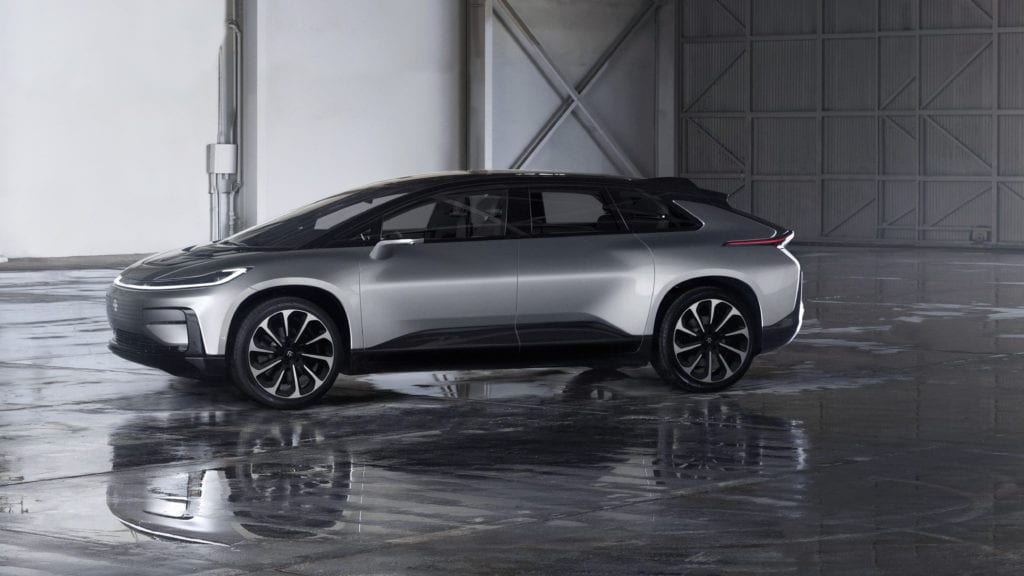 | | |
| --- | --- |
| Release: 2019 | Range: 378 miles |
| MSRP: $300,000 | Top Speed: 155 mph |
We've been hearing about Faraday Future and their promises for a while now. 1,050 hp and a 0 – 60 in 2.39 seconds is unheard of especially in a crossover this big. Faraday Future is not only going for speed and specs, they're redefining luxury and automotive technology. From reclined ventilated massage seats to facial recognition, this car seems to have it all. Faraday Future has been experiencing a lot of funding issues over the past couple of years, but those problems seem to be solved and the car will start production soon. The FF91 is highly ambitious for the first production vehicle and flagship model by Faraday Future and we hope to see them near the top soon enough.
---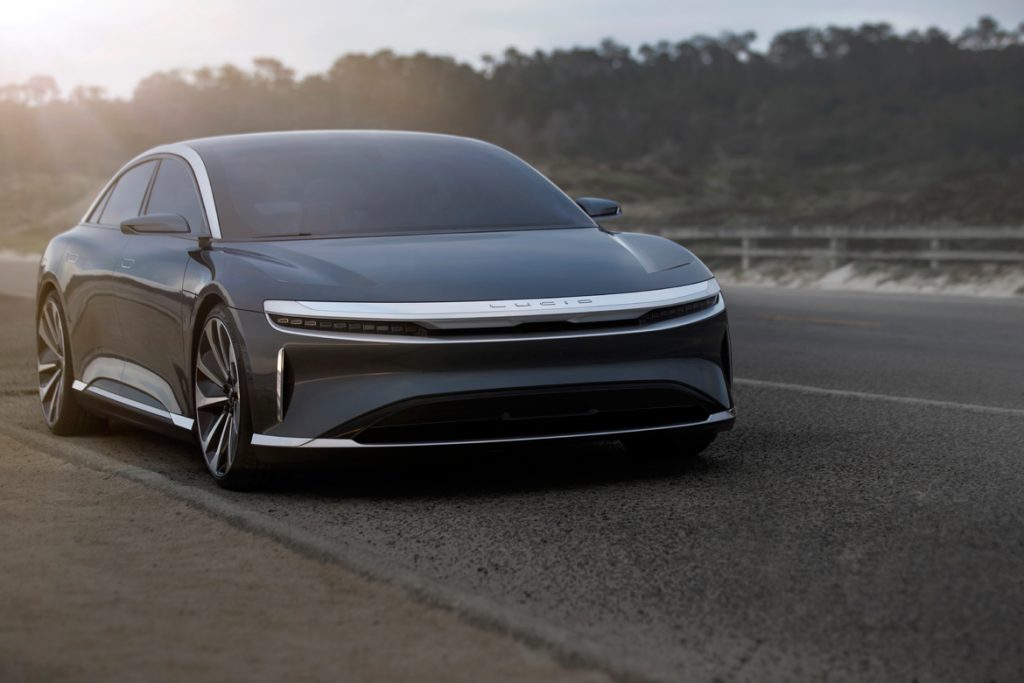 | | |
| --- | --- |
| Release: 2019 | Range: 240 – 400 |
| MSRP: $60,000 | Top Speed: 217 mph |
Just like Faraday Future, Lucid is also a new manufacturer looking to get into the luxury side of the EV market. Claiming up to a 0 – 60 of 2.5 seconds and a range of 400 miles, the Lucid Air definitely holds its weight in its class. Just like all Tesla vehicles, the Lucid Air will be delivered autonomous ready. But the Tesla has merely a single screen. The Lucid Air? Four. Three of which are interactive. The roof? Electrochromic Glass. Choose your shade of tint with a tap on one of the many screens. Lucid is definitely aiming towards the tech geek with this vehicle without compromising specs or luxury. Once again, just like the FF91 a pretty ambitious car for a company that hasn't mass produced a single car before. If they can deliver on their estimated price of $60k and on their specs and features, this car will fly off the lot.
---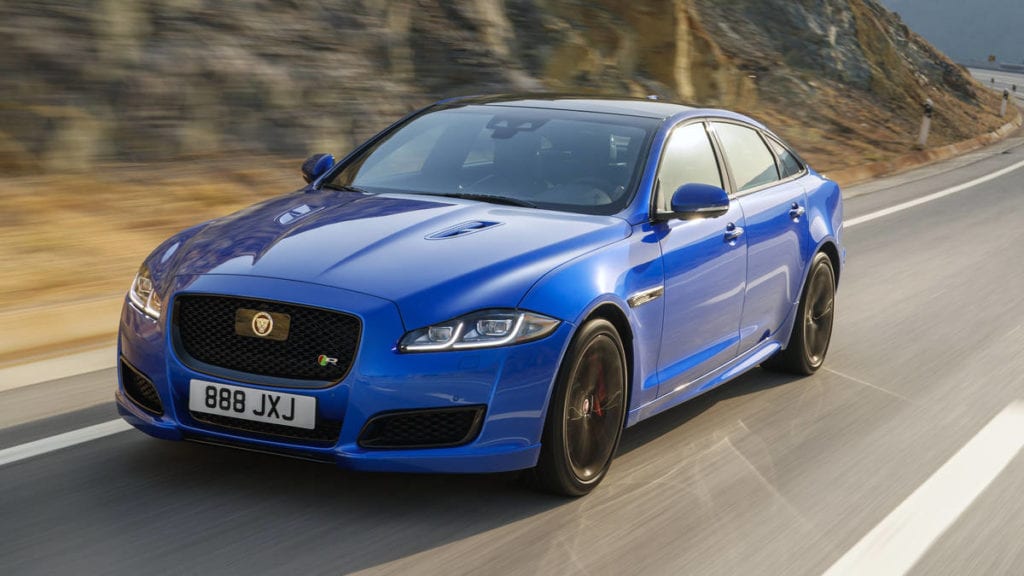 | | |
| --- | --- |
| Release: 2019 | Range: Unconfirmed |
| MSRP: Unconfirmed | Top Speed: Unconfirmed |
Most of us have heard of the all new Jaguar iPace. Jaguar's first go at an all-electric car is already available. But Jaguars not close to being done. In the next 3 years they plan to invest $18 billion into electrification. Jaguar is going full electric. They're planning an electric variant of every model offered by 2020. Up next, the Jaguar XJ, the pinnacle of mid class luxury. Unlike the Jaguar I-Pace, the XJ is nothing new. The series has been around since the late 1960's. It's exciting to see such a historic car making the shift into electric. Just like Jaguar positioned the iPace to compete against the Tesla Model X, Jaguar will no doubt make sure their new XJ can go toe to toe with the Model S.
---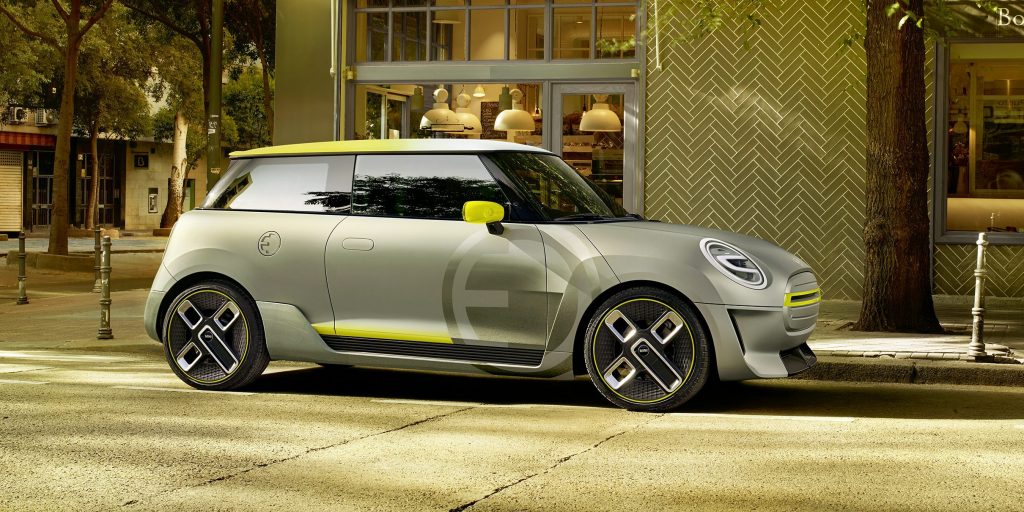 | | |
| --- | --- |
| Release: 2019 | Range: 200 miles |
| MSRP: Unconfirmed | Top Speed: Unconfirmed |
BMW's smaller brand, Mini, has been a household name for decades. There's not much to hate about these adorable cars. Mini has carved their own class of vehicles and are now planning on taking that class electric. The car was always meant to have an electric variant, the Mini was used as test mules for what would eventually become the BMW i3. It only made sense that there would be an electric Mini sooner or later. They're slowly entering this EV marketplace with initially releasing a plug-in variant of their Countryman last year. Next year, they're set to release a full electric car, the Mini E. Meant for the city driver, this car is sure to give the Zoe a run for its money.
---