Hello everyone and welcome to another edition of our weekly round-up, where we recount the EV news that we didn't cover at length. Along with the EV news that we did not cover, we have a recap of all the news that we did cover in length at the bottom as well, in case you missed it.
UPS Places 10,000 Electric Delivery Van Order From Arrival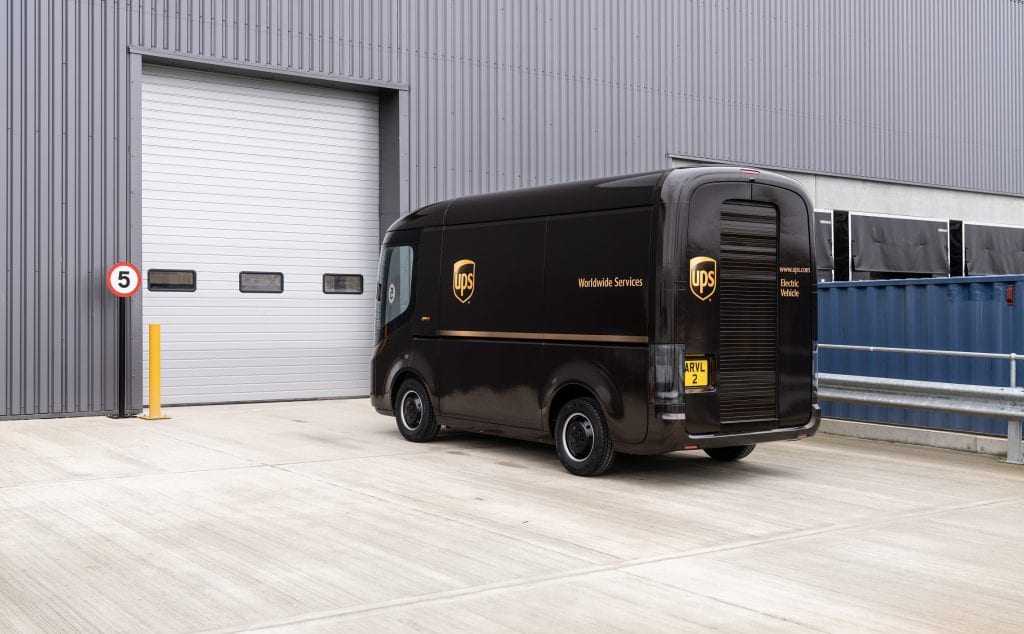 UK startup, Arrival, has been making some headway with their all-new electric vans which they have dubbed "Generation 2" electric vehicles. Last month the company received an investment from Hyundai and Kia totaling over $100 million. Arrival has already sent over some of its electric vans over to UPS and the Royal Mail for pilot programs and it seems that UPS liked what they saw. It was announced that UPS would be placing a 10,000 unit order for the company's electric van which will be delivered from 2020-2024. The exact price for the order was not given, but it was said to be "worth hundreds of millions of euros each year". Arrival's claim to fame has been their efficient production process which allows their vehicles to be very cost-effective to build and allows them to be built in "micro-factories" which become profitable after only a few thousand units of production rather than relying on one huge central factory. Denis Sverdlov, Founder and CEO at Arrival, has the following comment:
"UPS has been a strong strategic partner of Arrival, providing valuable insight to how electric delivery vans are used on the road and how they can be optimised for drivers. Together our teams have been creating bespoke electric vehicles, based on our flexible skateboard platforms, that meet the end-to-end needs of UPS from driving, loading/unloading, depot and back office operations. We are pleased that today's investment and vehicle order creates even closer ties between our two companies."
Read More Via Arrival
---
Audi e-tron Production Is Being Held up by Supply Constraints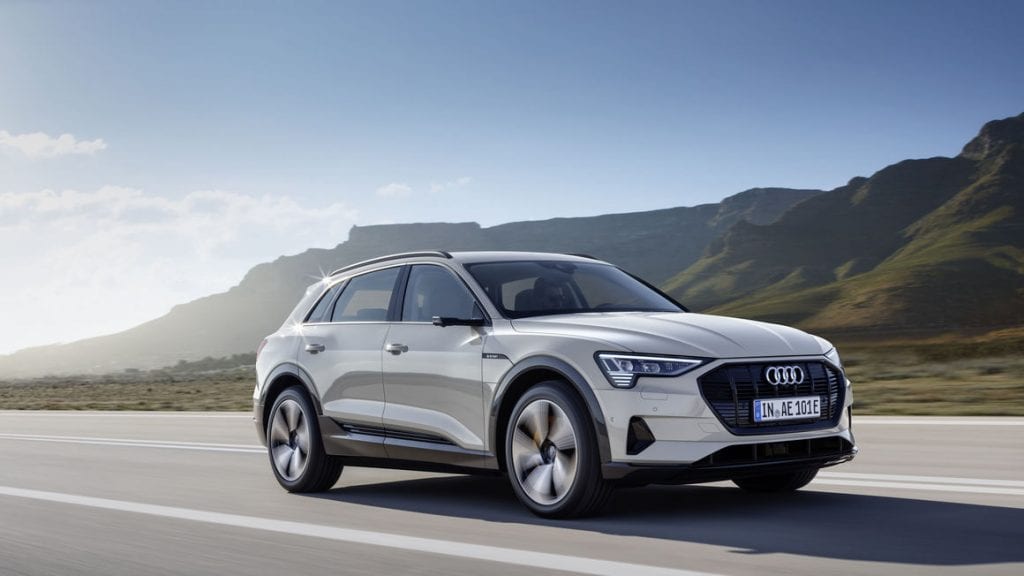 As time goes on we see that just because a company has a lot of experience creating gasoline cars, that it is not automatically a smooth transition into creating electric cars. The Audi e-tron has already faced a multitude of hiccups leading up to production and following the start production. Unfortunately for Audi, it seems that supply troubles, particularly for batteries, have been a thorn in the side of the German automaker. Audi plant spokesman Peter D'hoore made the following statement:
"The Audi e-tron and the Audi Sportback are our first fully electric vehicles. It is a new drive technology for which we are cooperating with 300 suppliers. The cooperation is therefore complex. We are facing an unexpected situation and have taken measures to stabilise supplies,"
Whether the blame is to be put on LG Chem for simply not being able to produce enough cells or perhaps some sort of other logistical variable is unclear. It is now however being reported that Audi will cut production of the e-tron in Q1 from 9,800 to 5,700 units. One can make the argument that while it is unfortunate that production holdups are happening, it's better that Audi learn from these mistakes while they only have one electric car out and not when half the fleet has transitioned over.
Read More Via Electrive
---
GM Officially Selects Their Detroit-Hamtramck Factory as Their First EV Exclusive Factory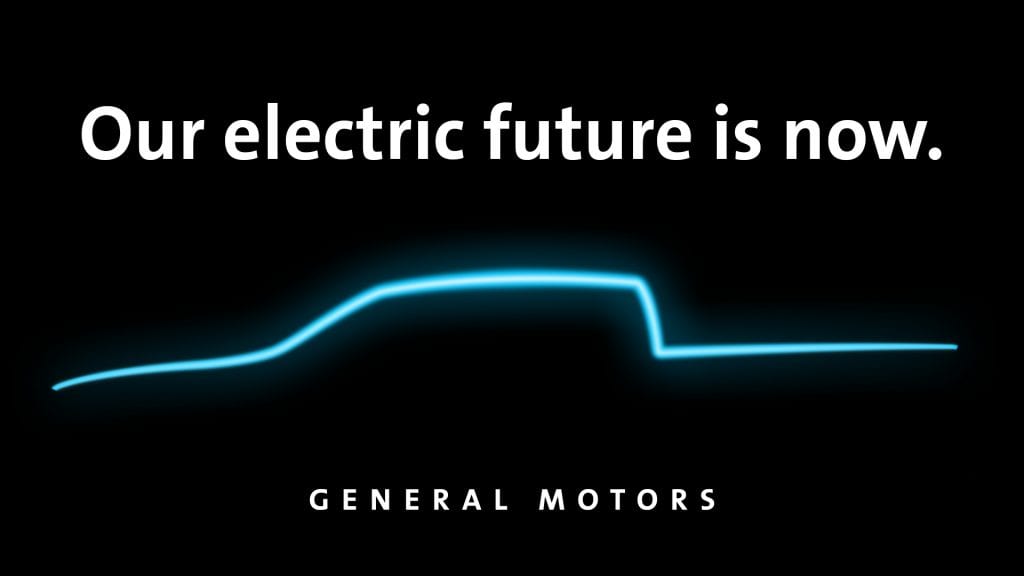 Even though GM had released the Bolt and Volt, which were two very respectable electric and plug-in cars respectively, they have been idling for a bit and stopped any momentum they achieved. Over the past year, however, GM has confirmed a new electric vehicle architecture, confirmed plans for an electric truck, and have set up a joint venture with LG to build a battery factory in America. With these plans now building up, GM has taken a huge step forward in electrification and announced that their Detroit-Hamtramck factory which has been operating since 1985 and produced over four million cars, will transition into building "produce a variety of all-electric trucks and SUVs". GM says that their first all-electric truck will roll off the line in late 2021 and will shortly be followed by the recently unveiled Cruise Origin. The factory will be idled at the end of this month as renovations begin.
Read More Via GM
---
2020 Hyundai IONIQ Electric Recieves a Starting Price of $33,045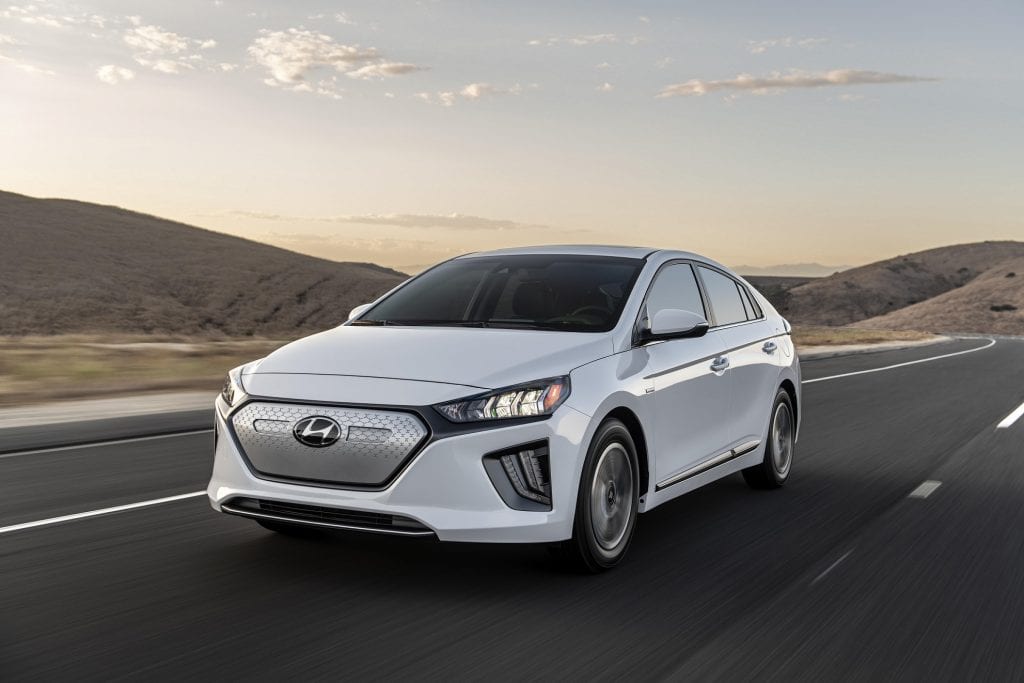 While the Hyundai INONIQ Electric was noteworthy for its efficiency in terms of how much range it was able to squeeze out of its small battery, at the end of the day, the car had a range of only 124 miles. This year the IONIQ Electric received a much-deserved upgrade to its powertrain which included the following:
Driving range increases from 124 miles to 170 miles
Battery pack capacity increases from 28 kWh to 38.3 kWh
On-board charger increases from 6.6 kW to 7.2 kW increasing charging speed
Using a 100-kW fast-charging station, the new battery can reach 80% charge in as little as 54 minutes
133 combined MPGe makes IONIQ Electric one of the most efficient vehicles sold in the U.S.
Horsepower increases from 118 hp. to 134 hp.
Now we know the new starting price of the 2020 IONIQ Electric, which will start at $33,045 for the base SE model and $38,615 Limited model. Hyundai still qualifies for the $7,500 tax credit, meaning that the prices can go down to $25,545 and $31,115 respectively. The upgrade from last year's model comes with a $3,000 price increase, but in my eyes, it is worth the upgrade. However, if range is still the number one concern to you, a Kia Soul EV, Chevy Bolt, or Tesla Model 3 might still be what you end up going for in the $30,000 price bracket.
Read More Via Hyundai

The Hummer Is Being Reborn as an Electric Truck From GMC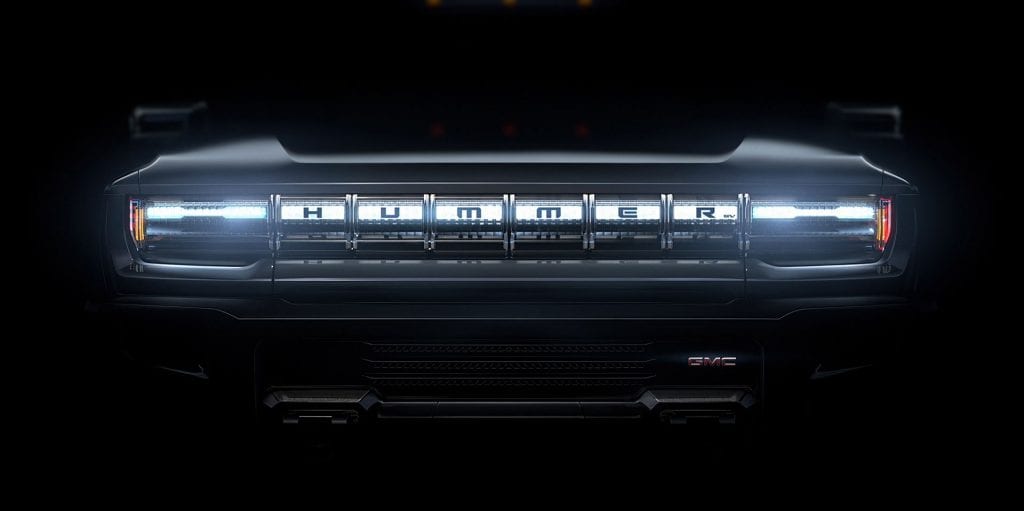 The most unexpected piece of news this week will come from a brand that was most famous for the amount of gasoline its models drank years ago. Hummer will look to shed its old gas-guzzling days and in true "pinch me, am I dreaming?" fashion, the brand has been revived with a fully electric model. However, the Hummer brand itself has not been revived as the electric Hummer will be a part of the GMC brand and "Hummer EV" will be the actual model name. This arrangement allows GM to save on money in regards to have separate Hummer dealerships and allows them to leverage GMC's existing dealer network. The model will not be fully revealed until May 20th, 2020 and so far we only have the following specs to go off of.
1,000 horsepower
11,500 lb-ft of torque
0-60 mph in 3 seconds
Aside from a familiar-looking grill, we have no other looks at the vehicle at this point. At this point, GMC has only given us snippets of commercials showing rough and loud things such as horses and machinery being lifted being done in silence, showing the Hummer will retain its tough roots, but do things quietly now.
Read More Via GMC
---
EV News You Missed: