The Novitec Group is a prestigious tuner known for their work on luxury cars such as Ferraris and brands alike. Lately, they have been dabbling in the electric car market. Both the Tesla Model S & Tesla Model X have been previously modified by the group but now the Model 3 is getting some love.
The German company is known for their over-the-top enhancements and the Model 3 is no different. The kit includes 21-inch forged wheels, carbon fiber components, an upgraded suspension, and a more luxurious interior.
The lip kit adds a front splitter, side skirts, rear spoiler, and rear diffuser. They come in naked carbon fiber but you have to opportunity to have them match your paint color instead. While it these upgrades don't make your car look like a Formula E track car, they're the perfect subtle difference needed to outline Tesla's unique body lines.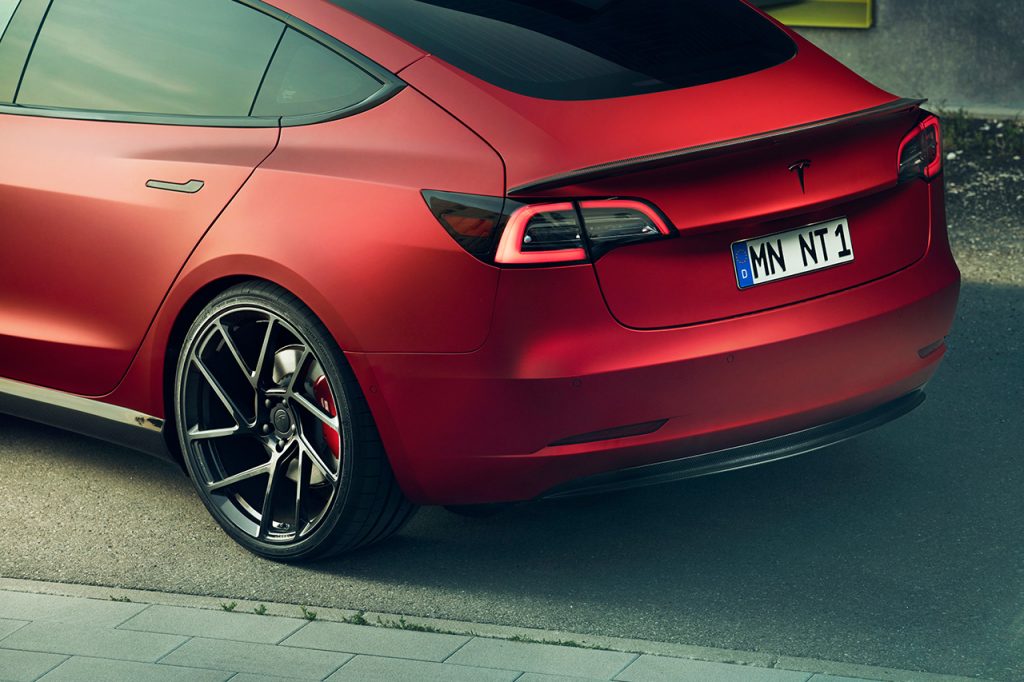 The custom 21″ wheels, developed alongside Vossen, are suited just for the Model 3 and come in 72 different color options with both polished or brushed surface options. Each wheel is designed in a specific manner to maintain optimal aerodynamics and happen to be a bit wider for traction improvements as well. The open wheel design allows more air to hit the brakes for faster cooling.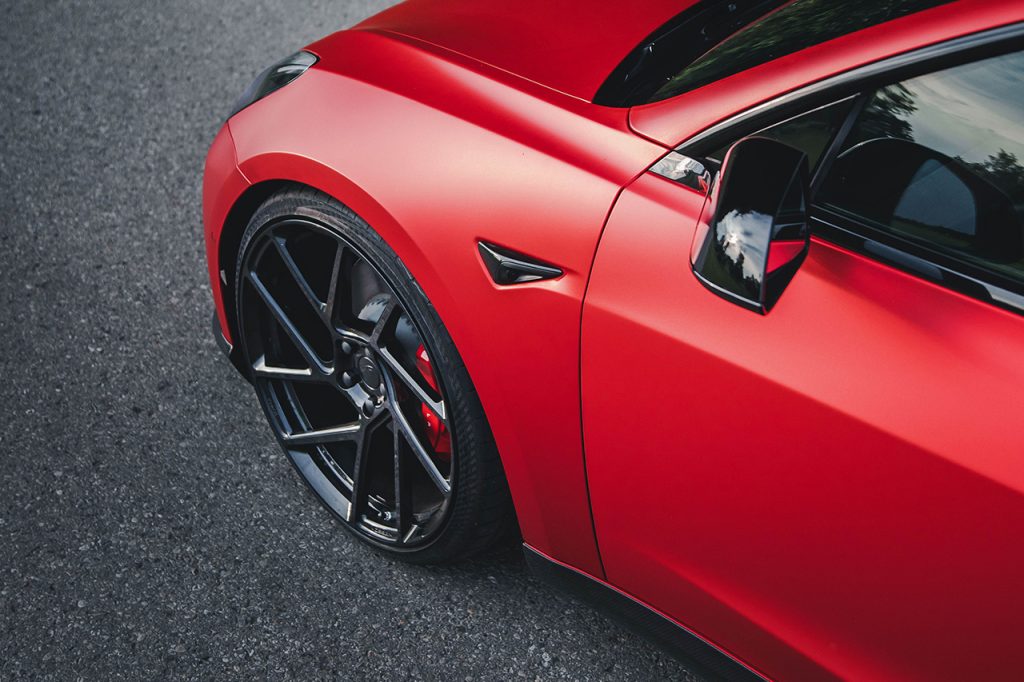 With Novitecs aluminum sport suspension you'll also reduce aerodynamic drag while reducing your cars height by about 30 millimeters (1.18 inches). Novitec claims that the combined features can save up to seven percent of your power consumption on long distant drives. For some, this cost savings could justify the purchase.
The company can also customize the interior of your Tesla Model 3 as you see fit. With an abundance of materials and colors, you can make your car feel as luxurious or as sporty as your heart desires. The company will do just about anything if requested.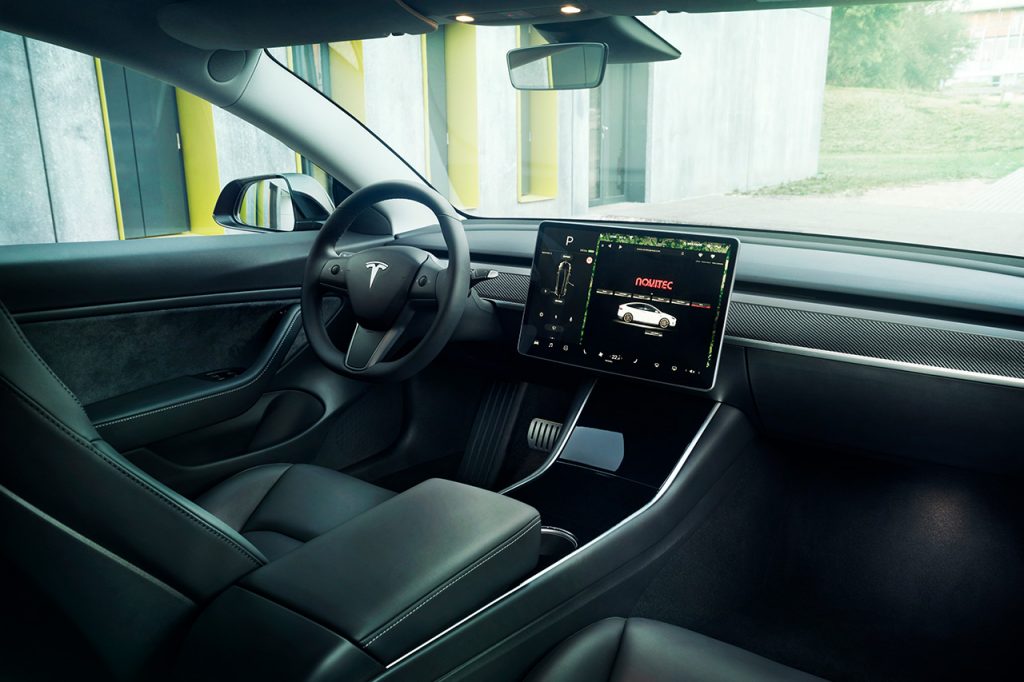 But luxury comes at a price, a heavy price. The front spoiler goes for $1,390, the rear spoiler for $1,190, and the diffuser for $1,390. The set of wheels will run upwards of $8,000. The company charges $480-$490 to lower your stock springs or $3,360-$3,930 for their custom sport suspension setup. Add in the cost of the custom interior and you could probably buy a brand new car for the same price. So we hit you with the age old question; would you rather have two cars or one really cool looking one?