GM continues to provide electric cars for the Chinese market with the Menlo EV being the latest addition to the lineup. With confirmation of a "Bolt EUV" (Electric Utility Vehicle) trademark by GM and the US market being ignored, will the Menlo EV come to the states as a utility variant of the Chevy Bolt?
Back in late 2017, GM laid out a very broad plan for what their electrification effort would look like:
In the next 18 months, GM will introduce two new all-electric vehicles based off learnings from the Chevrolet Bolt EV. They will be the first of at least 20 new all-electric vehicles that will launch by 2023.
Those 18 months came and went and GM released the Buick Velite 6 EV and the Baojun E200. While these were not the cars most of us had in mind when reading the original plan, according to GM these two China-exclusive electric cars were the two cars that were supposed to be released within 18 months and were to be based on the Bolt platform.
As such, fans of GM and electric cars have been yearning for something that might actually make it to America, and with the news of a "Bolt EUV" trademark being filed a few months ago, interests were reignited.
Fast forward to today and GM has released the first pictures of the Chevrolet Menlo EV, an electric car that could feasibly be a Bolt EUV.

According to CarNewsChina, the Menlo EV will be built on the same platform as the Buick Velite 6 EV. It will be produced locally by the SAIC-GM joint venture, just like the Velite 6 and E200. It bares a strong resemblance to the Chevrolet FNR-X that was shown during the 2017 Shanghai Auto Show.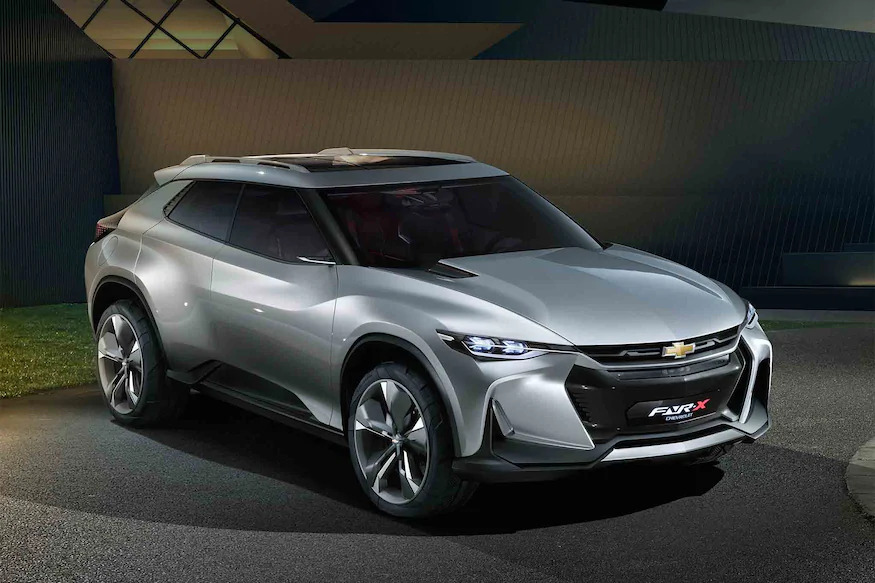 The electric motor will have an output of 174 hp that will give the Menlo EV a top speed of at least 93 mph (150 km/h). The range is unknown, but given its similarity to the Velite 6 EV, it should be in the realm of 187 miles (301 km).
The dimensions are 4,665mm by 1,813mm and 1,513mm with a 2,660mm wheelbase (15.3 ft. x 5.9 ft. x 4.9 ft. with a wheelbase of 8.7 ft.).
Finally, the electric car will make its official debut at the Chengdu Auto Show in September.
So, will we actually see an exported model make its way to North America? Is a Bolt EUV that could compete with the Hyundai Kona interesting to you? Let us know down in the comments below.
Source: CarNewsChina