With the help of SAIC and Wuling thanks to their Chinese-market joint venture, General Motors is preparing to launch the Baojun E200 in China this month. 
After the release of their Baojun E100, General Motors has decided to launch their followup model, the E200. The new E200 sports a number of improvements over the E100, one of which being the improved estimated range. The E200 is said to have an estimated range of 130 miles on a single charge, a 34-mile improvement over the original E100.
General Motors has stated that the E200:
"Features more than 200 upgrades compared to the E100, including a longer range, a new exterior and interior design, and improvements for in-cabin quietness."
According to General Motors, reducing noise was a major focus when designing to E200. In order to accomplish this feat, SAIC-GM-Wuling pooled their technology together to reduce motor vibration and transmission noise in the electric vehicle. During acceleration from 2,600 to 3,800 rpm, the gearbox of the E200 is said to put out just 40-45 decibels. With the help of a low-noise compressor and low-noise fan in the air-conditioning system, the vehicle is stated to emit as little as 42.9 decibels when idle.
Another big change for the E200 is its rather striking interior design, which you can find pictured below.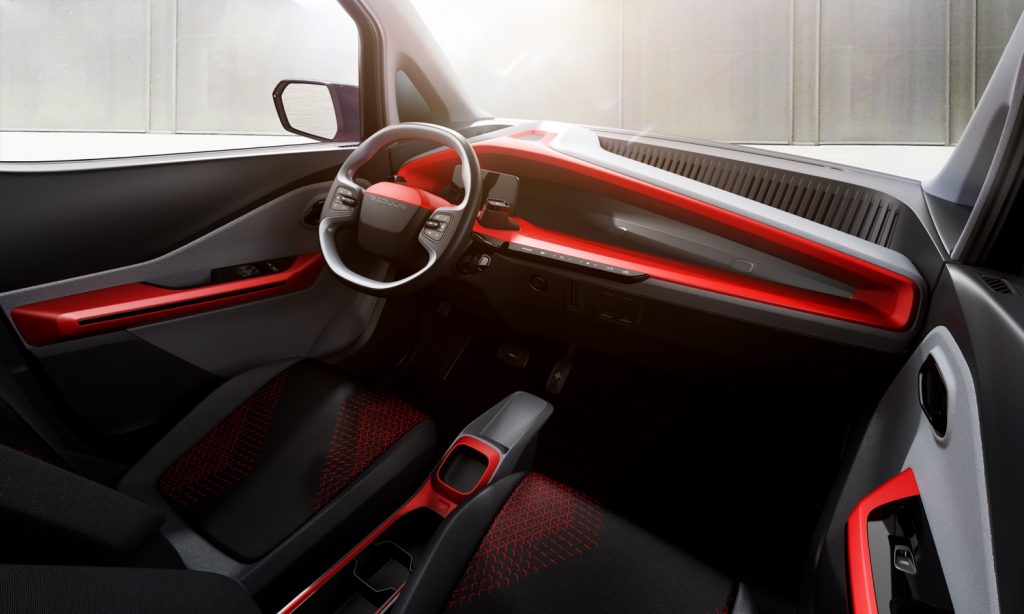 With its upcoming release in China, the E200 will be sold alongside the E100. This however, will only be for a limited time. According to GM Authority, the E200 will eventually replace the E100 entirely, but we do not have word as of yet regarding how long the E100 will continue to be sold after the release of the E200.
Being one of the first electric vehicles in the works for General Motors, the E200 is a very important product for the automaker, as well as for the Chinese market, and we hope to hear more soon.
Source: GM Authority