Welcome to another addition of our weekly round up, where we recount the EV news that we didn't cover at length. As always, if you are looking for Tesla news, we've made a separate post that you can catch over here. This week we have some news from startup Sono Motors regarding their price increase, along with continued news from Faraday Future. Along with the EV news that we did not cover, we have a recap of all the EV news that we did cover in length at the bottom as well, in case you missed it.
---
Sono has Increased the Price of Their Battery Pack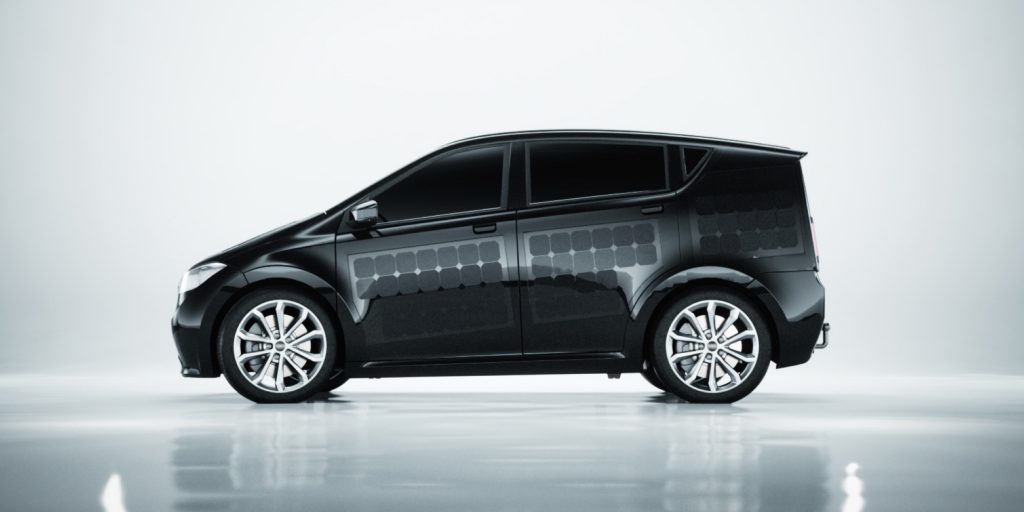 If you remember a while back we reported on the Sono Sion, a car absolutely covered in solar panels to help squeeze in some additional range. In a best case scenario the solar panels would provide the car with around 18 miles worth of energy on top of the car's base 150 mile range. The Sion was supposed to start around $20,000 with a $5,000 battery that the owner could out-right buy, or lease from Sono. All-in-all, the Sion could be had for somewhere around $25,000 and have a comfortable 150 miles of range (with maybe 18 miles extra from the solar panels). A pretty good deal if the car delivered on its promises. However, in a statement via Facebook, Sono had announced that they had underestimated the price of the battery packs and found that €4,000 was an impossible price.
We are pleased that the demand for electric mobility has risen rapidly in recent years and that more and more people are opting for climate-friendly mobility. We are all part of this development. However, this also means that prices for battery cells are rising. Therefore, we know today that the estimate of €4,000 is no longer realistic. By now we estimate the price of the battery at around €9,500. We are aware that this news has a considerable impact on you. As transparency and honesty are essential for us, we would like to share this development directly with you. We are still planning to offer a rental or leasing option for the battery. The rent remains unchanged at approximately 90 – 140 € per month, depending on duration and the deposit.
While the lease price remains unchanged, those customers who were planning on outright buying the 35 kWh battery might have to rethink their decision. While we do appreciate the transparency, we do have to wonder how many customers will drop their reservations due to the price increase.
Read More via: Sono Motors Facebook
---
Another Chinese Startup is Gaining Serious Funding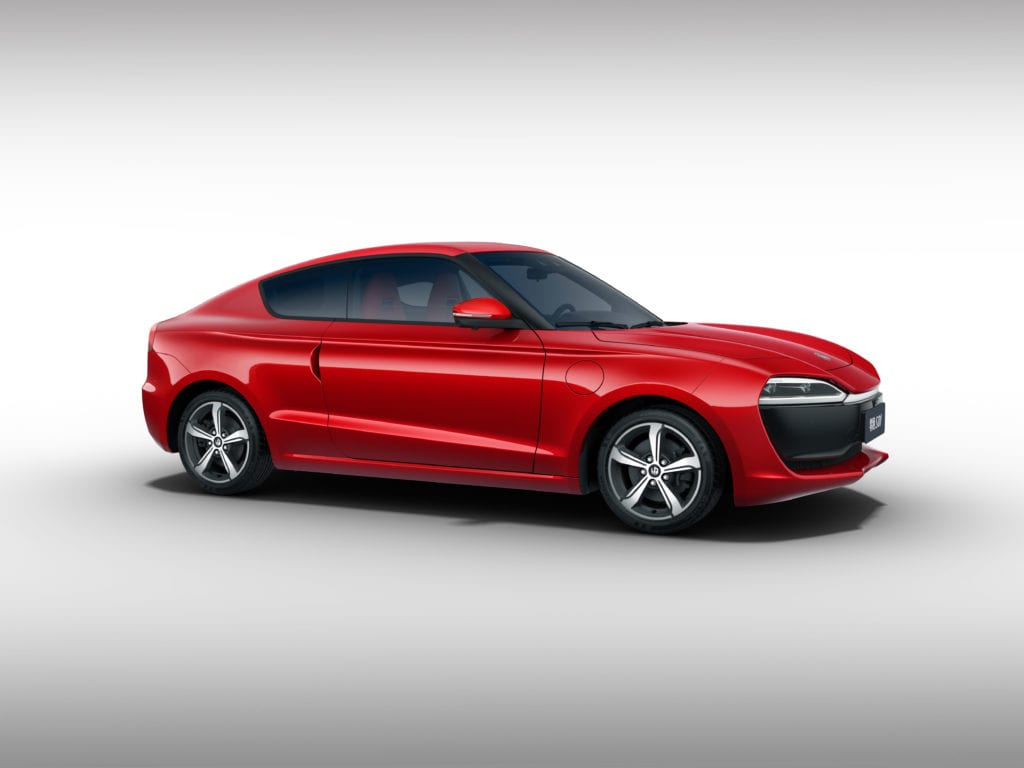 With China's rapid adoption of electric vehicles, we are seeing Chinese startup popping up left and right. These include companies such as BYTON, NIO and, Faraday Future (for the time being) just to name a few. Joining the ranks of these fledgling companies is Leap Motor which was founded back in 2015. The Hangzhou-based company announced days ago that it has raised $290 million for its ongoing Series A round led by Shanghai Electric Group. It hopes to raise $360 million by the end of the year. Like most EV companies the funding will be used for "R&D of completed vehicles, EV battery, electric motor and control as well as to boost its marketing activities." Interestingly, Leap Motor is not starting off with the SUV-segment like the previous companies I have mentioned. Instead their first car will be a fairly affordable (~$30,000 before subsidies) 2+2 coupe called the S-01. The car claims a 0-60 time of 6.2 seconds, a range of 360 km (223 miles), and an autopilot system of sorts. More information about the car can be found on CarNewsChina. Leap Motor plans to eventually have a 200,000 unit capacity, so there are some lofty goals here. Admittedly the car isn't the best looking coupe, especially the wheel size. However, given the low price and relatively high range, this seems like a great competitor. Additionally the fact that it doesn't have to compete with the avalanche of EV SUVs coming out will play in Leap Motor's favor.
Read More via Deal Street Asia
---
Honda Reveals 53.6 kWh Powered VE-1, But Only China Gets It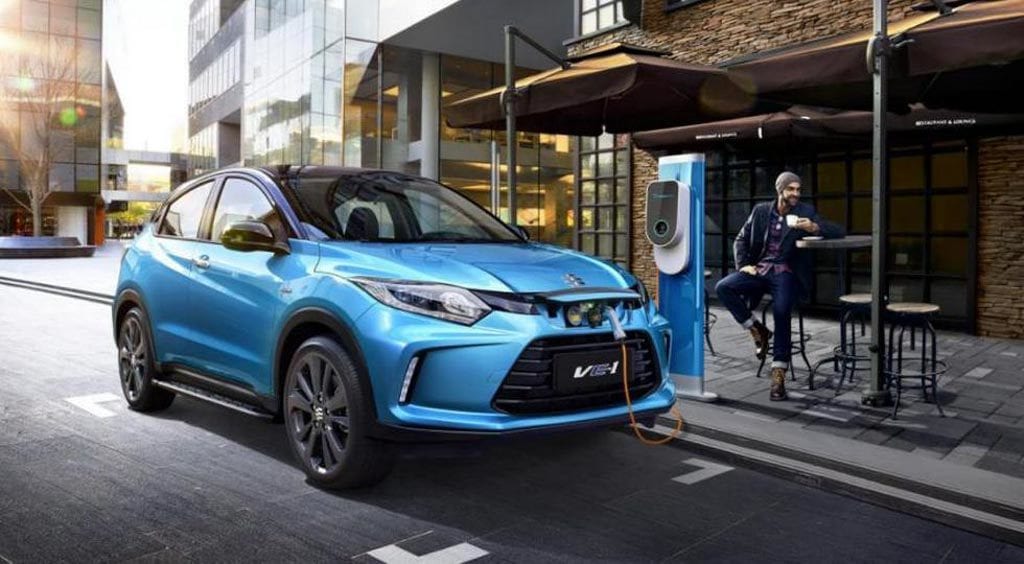 It's been awhile since I got to announce another car that we won't see in the States. Another headline got my hopes up that Honda would bolster their lackluster EV line-up, but my dreams were dashed as soon as I saw it was China only. Guess I'll just have to wait on the Fit EV, Sport EV, and Urban EV. Anyways, Honda along with its Chinese partner GAC have launched a new electric crossover exclusive to China. The VE-1 as it's called is closely related to the current Honda HE-V. The price is reported to be 170,800 yuan (~$25,000 USD) after incentives. The range is around 340 km (211 miles) based on the NEDC cycle, so consumers should keep in mind that the real world range will probably dip a decent amount below 200 miles. Production is projected to begin at the end of the year. While most of us will never experience this car, it is still nice to see that Honda is making an electric effort somewhere in the world.
Read More via GaadiWaadi
---
Chinese Startup Might Have Found a Way to Mass Produce Solid-State Batteries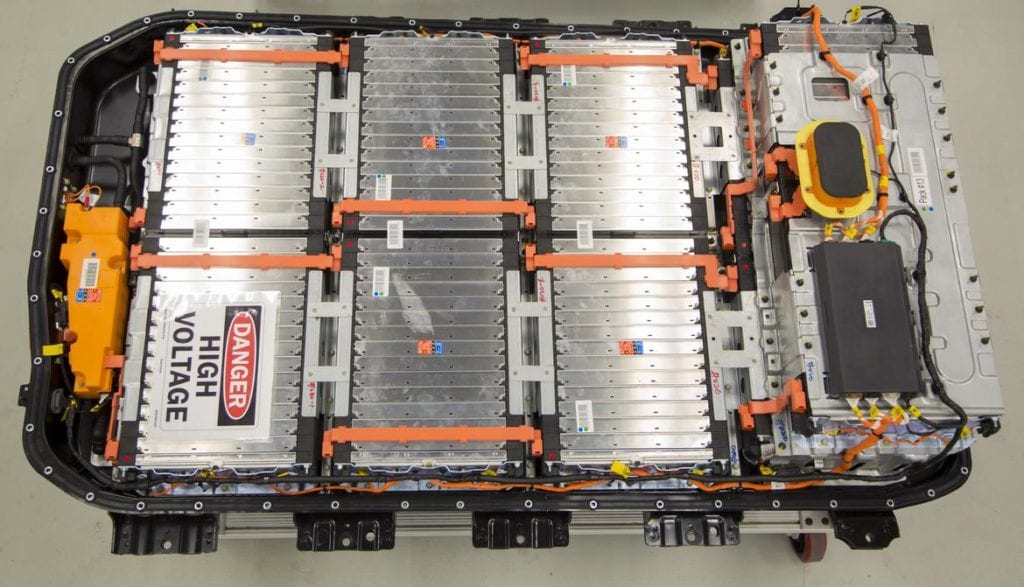 Well damn, that was quick. Just last week I reported on Panasonic's North American CEO, stating that solid-state batteries are still 10 years out. Well it seems that Chinese start-up Qing Tao (Kunshan) Energy Development Co. Ltd had accepted the challenge. According to them, they have started a solid-state production line with an annual capacity of 0.1GWh. These cells have an energy density of 400Wh/kg, which beats out the typical 250-300Wh/kg provided by lithium-ion batteries. Obviously this capacity isn't enough for volume required from EVs, so the company stated that these batteries will be used in special equipment and high-end digital products. By 2020, the production capacity is expected to be around 0.7GWh annually. Will this be the big breakthrough for solid-state EV batteries? Probably not, disregarding the low production volume, the cost of these batteries are unknown thus far. The battery is already the most expensive part of any EV, so no automaker will look at this technology even if it is slightly more expensive (but it's most likely significantly more expensive). However, progress is progress, and it might seem like the industry will beat the 10 year prediction set by Panasonic.
Read More via Xinhuanet
---
Evergrande only Invested in Faraday Future Because They Wanted to Steal Their Technology?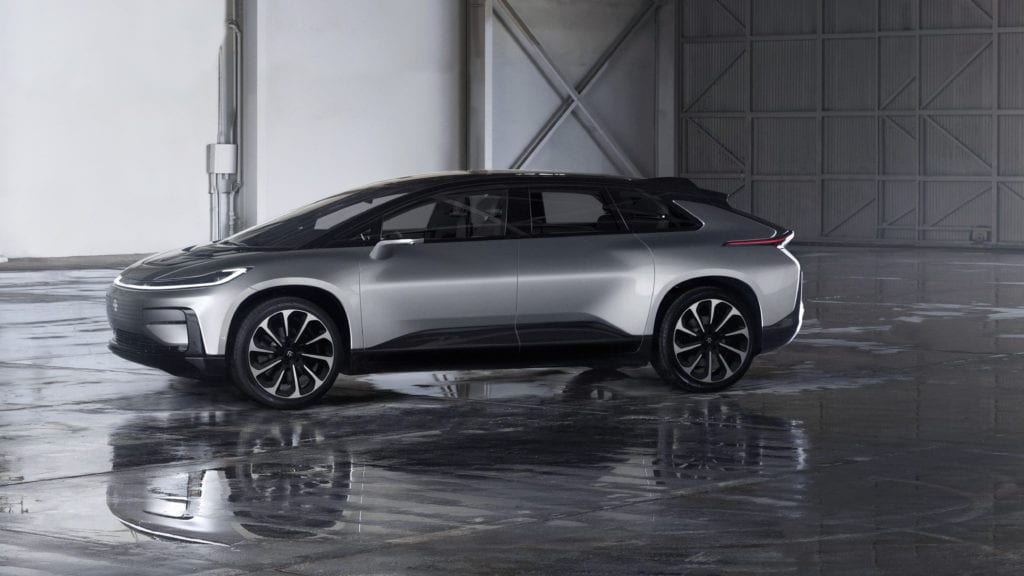 Oh man, it doesn't end. When is the book coming out? Faraday's last high point was somewhere around summer. But since then money trouble hit, all the executives left, and employees are relying on GoFundMe to make ends meet. So what else can we add on to this total mess? Well according to The Office of the US Trade Representative (USTR), Evergrande Real Estate Group invested $2 billion just so that they could steal advanced technology and bring it back to China. The plot continues to thicken. Due to the ongoing tariff war going on between the US and China, the USTR released a 53-page report entitled, UPDATE CONCERNING CHINA'S ACTS, POLICIES AND PRACTICES RELATED TO TECHNOLOGY TRANSFER, INTELLECTUAL PROPERTY, AND INNOVATION. Within the report, the Office talks about China's tactic of making foreign investments in order to bring back key technology and an "illustrative example" was what happened with Faraday Future.
In November 2017, Evergrande Health agreed to invest $2 billion for a 45% share in FF, and the deal was finalized in June 2018. Based in Southern California, FF seeks to produce highend NEVs to compete with Tesla. Evergrande's focus on acquiring technology is evident in the press release announcing the acquisition, which claimed that "by taking control of FF, Xu Jiaying [Evergrande's owner] will bring the peak of world technology into China, greatly improving the core competitiveness of China's vehicle engine industry." Evergrande's financial report for the first half of 2018 includes an entire section about the FF investment and its role in providing Evergrande new technology and diversifying Evergrande's sector portfolio. Evergrande also emphasizes that FF, between its U.S. and Chinese operations, has already acquired 380 patents.
Additionally Evergrande's CEO, Xu Jiayin and his ties with the Chinese Communist Party were brought up, so you know it's getting juicy. For those that want to read the 53-page report, the Faraday part starts at around page 37. Will we ever get off Farday Future's crazy ride? Who knows.
Read More via: South China Morning Post
---
Malta's First Car-Sharing Club Introduces Electric Renault Zoe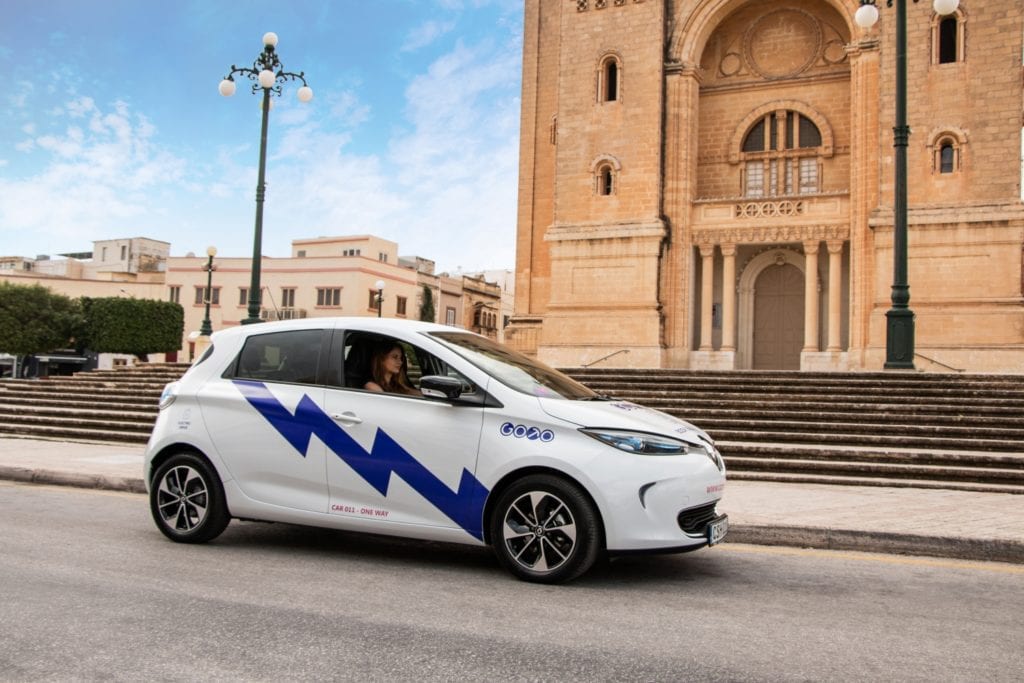 GoTo Malta, Malta's first car-sharing club, has recently introduced 150 Renault ZOE models that will be available 24/7 at locations throughout Malta and Gozo. The government-backed initiative has promised that 450 spaces strategically located in highly frequented parking areas throughout Malta and Gozo will be reserved exclusively for the GoTo Malta Renault ZOE models. In order to enhance the island's public charging infrastructure, GoTo Malta intends to install 225 charging pillars around the island, creating a total of 450 charging points.
Read The Full Article EVBite
---
Head of Renault-Nissan-Alliance Arrested For Financial Misconduct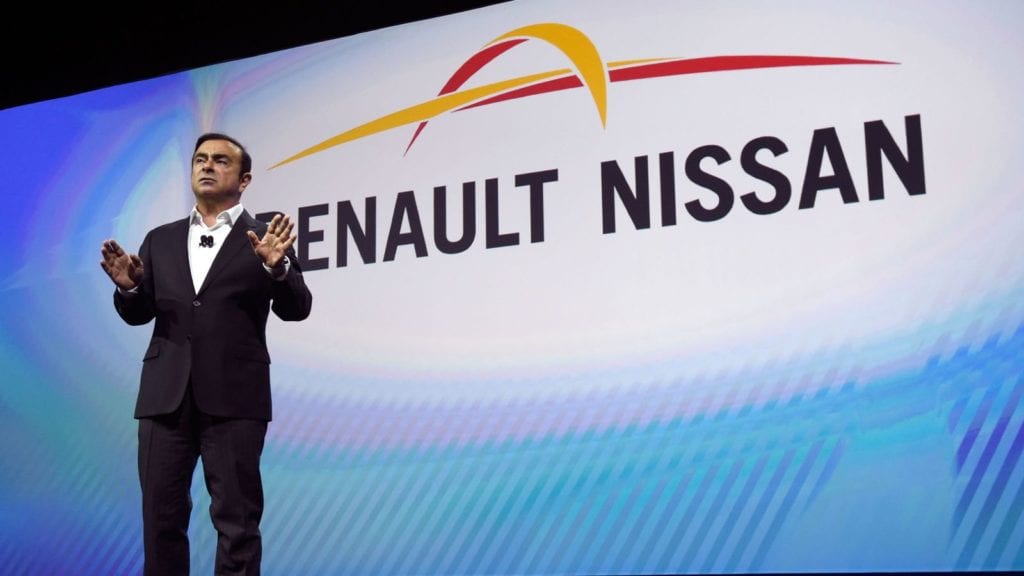 Carlos Ghosn, Chairman and CEO of the Franco-Japanese strategic partnership Renault-Nissan-Mitsubishi Alliance, was arrested in Tokyo today for financial misconduct. Ghosn, along with Nissan director Greg Kelly, were arrested earlier today for "reporting compensation amounts in the Tokyo Stock Exchange securities report that were less than the actual amount, in order to reduce the disclosed amount of Carlos Ghosn's compensation." Following the arrest, Nissan confirmed that they were alerted of Ghosn and Kelly's misconduct by a whistleblower report that included allegations of other inappropriate operations, "such as personal use of company assets, and Kelly's deep involvement has also been confirmed."
Read The Full Article EVBite
---
Possible Lamborghini Plug-in Coming in 2021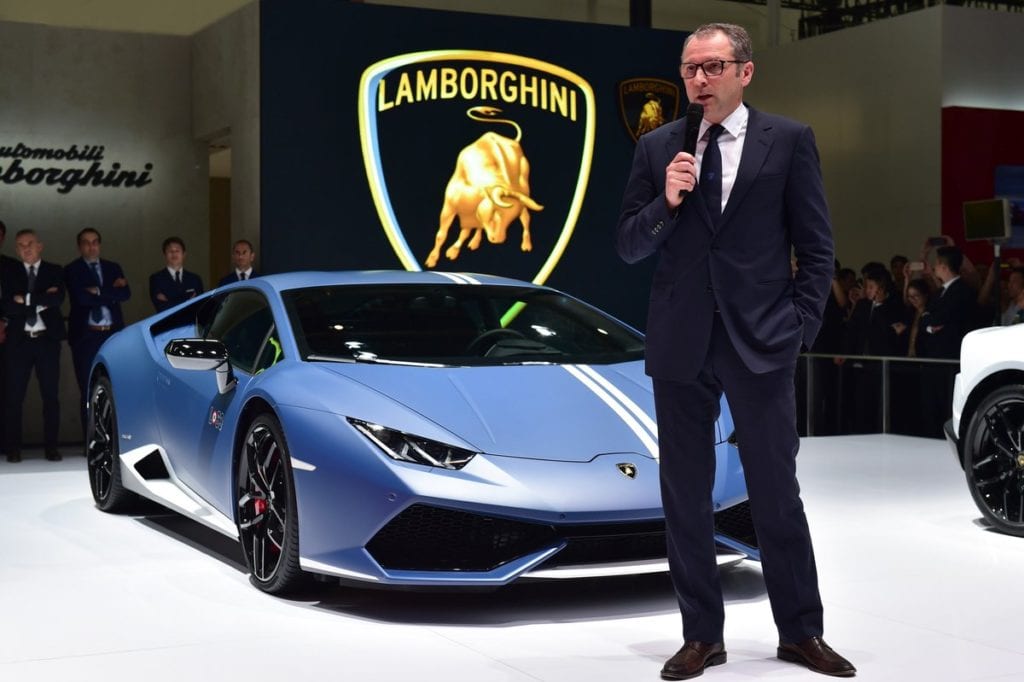 In a recent interview with Automotive News, Lamborghini CEO Stefano Domenicali alluded to the production of a potential future Lamborghini hybrid expected to launch in 2021. In his interview with Automotive News, Stefano Domenicali discussed the automaker's plans for electrification, potentially adding a fourth model to its current lineup of Aventador, Huracán and Urus to push annual sales beyond 10,000 units, as well as sales figures for the newly released Urus SUV.
Read The Full Article EVBite
---
NIO Launches 18 Battery Swapping Stations Along Chinese Expressway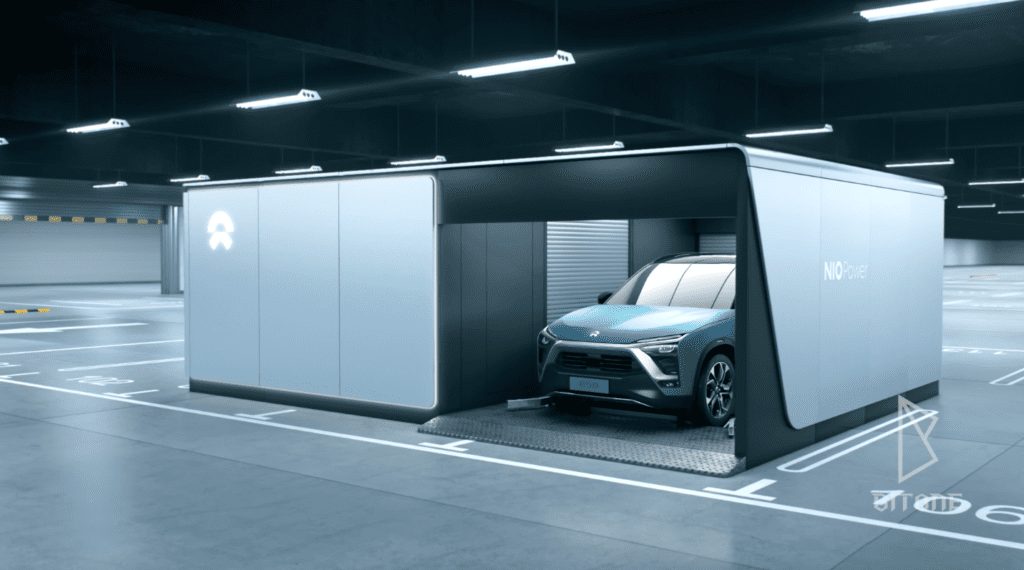 Chinese automobile manufacturer NIO has been hard at work trying to make battery swapping technology a reality, and have gone the extra mile by deploying 18 battery swap stations that will cover the 2,000+ km G4 Expressway in China. After several failed attempts by fellow automakers, including Tesla, to make battery swap stations a reality, NIO has bravely decided to try their hands at implementing the technology. Just last month, NIO boldly decided to increase their electric vehicle infrastructure effort in China and began construction of a battery swap station right next to a Tesla Supercharger, presumably done in an attempt to take shots at the monolithic automaker. NIO has since unveiled 18 battery swap stations located in 14 service areas along the G4 Expressway linking Shijiazhuang, Zhengzhou, Wuhan, Changsha, Guangzhou and other major cities. According to the automaker, the G4 Expressway stations are only the first of several networks planned for release.
Read The Full Article EVBite
---
FedEx to Receive Fleet of 1,000 Chanje Electric Vans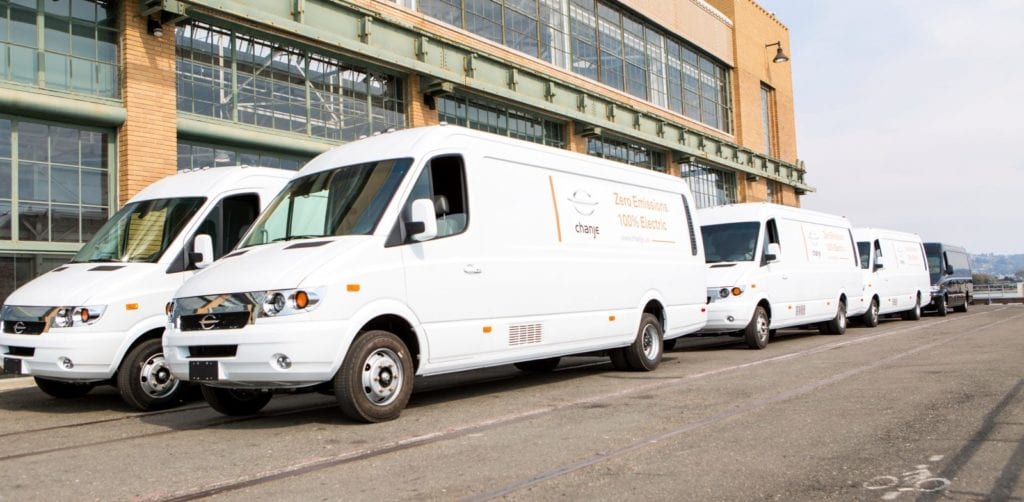 American courier delivery service FedEx has recently announced that they will be expanding their fleet by adding 1,000 Chanje V8100 electric vans.FedEx has been using fully-electric vehicles as part of their fleet since 2009, and has recently announced that they intend to purchase 1,000 Chanje electric vans to operate commercial and residential pick-up and delivery services within the United States. According to FedEx, out of the 1,000 V8100 electric vans they will be receiving, 100 will be purchased directly from Chanje, while the remaining 900 will be leased from Ryder.
Read The Full Article EVBite
---
2019 Nissan LEAF Wins Australia's Green Innovation Award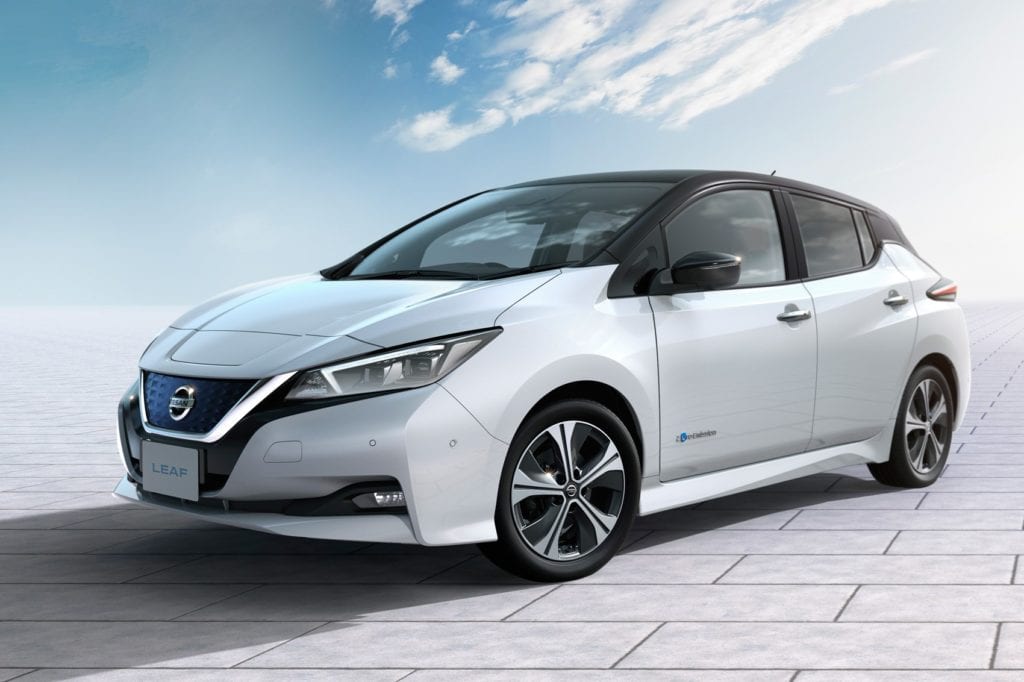 The second-generation Nissan LEAF electric car has just won the Drive.com.au Car of the Year Green Innovation, its first major Australian automotive award. According to Drive.com.au, the second-generation Nissan LEAF electric car has been recognized for its outstanding abilities that go beyond that of a typical electric vehicle thanks to its ground-breaking Nissan Intelligent Mobility vehicle-to-grid technology, which enables the vehicle to share power between homes, buildings, and power grids. Drive.com.au's seven expert judges on the Drive Car of the Year panel recognized the LEAF's ground-breaking abilities, and saw fit to award the electric vehicle with the Car of the Year Green Innovation, their most prestigious award.
Read The Full Article EVBite
---
GAC Challenges Tesla with Launch of New Electric Sedan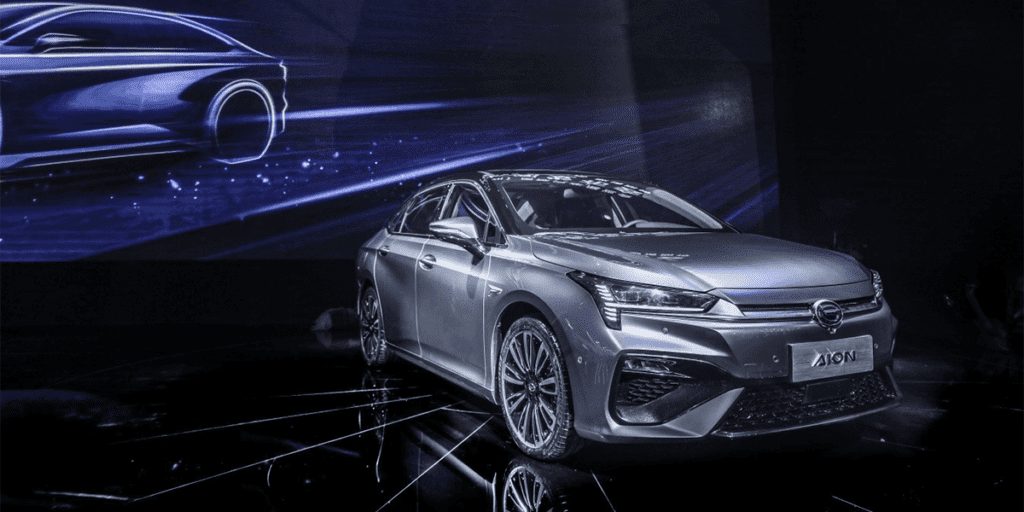 Chinese automaker GAC has announced the launch of their brand new electric sedan and have taken shots at Tesla in the processes. At the 2018 Guangzhou International Automobile Exhibition earlier this week, GAC debuted their new Aion S electric sedan. While GAC claims that the Aion S will have a range of about 500 km (roughly 310 miles), we suspect that the real-world range will be significantly lower, as it's common for automakers to inflate their numbers when debuting a brand new vehicle. In spite of the potentially inaccurate range, the Aion S reportedly features an aerodynamic exterior with a drag coefficient of 0.245, which GAC has claimed is roughly the same as the Tesla Model 3.It's no secret that Tesla has set the benchmark that nearly all other electric vehicle manufacturers have been trying to reach since the race to electrification began. Automakers like Daimler, Volkswagen, NIO, and now GAC are just a few examples of companies who have gone out of their way to challenge Tesla this year, but it remains to be seen whether or not they will be able to deliver on their promises, or if they are all just talk.
Read The Full Article EVBite
---
Renault-Nissan-Mitsubishi Alliance CEO Unanimously Discharged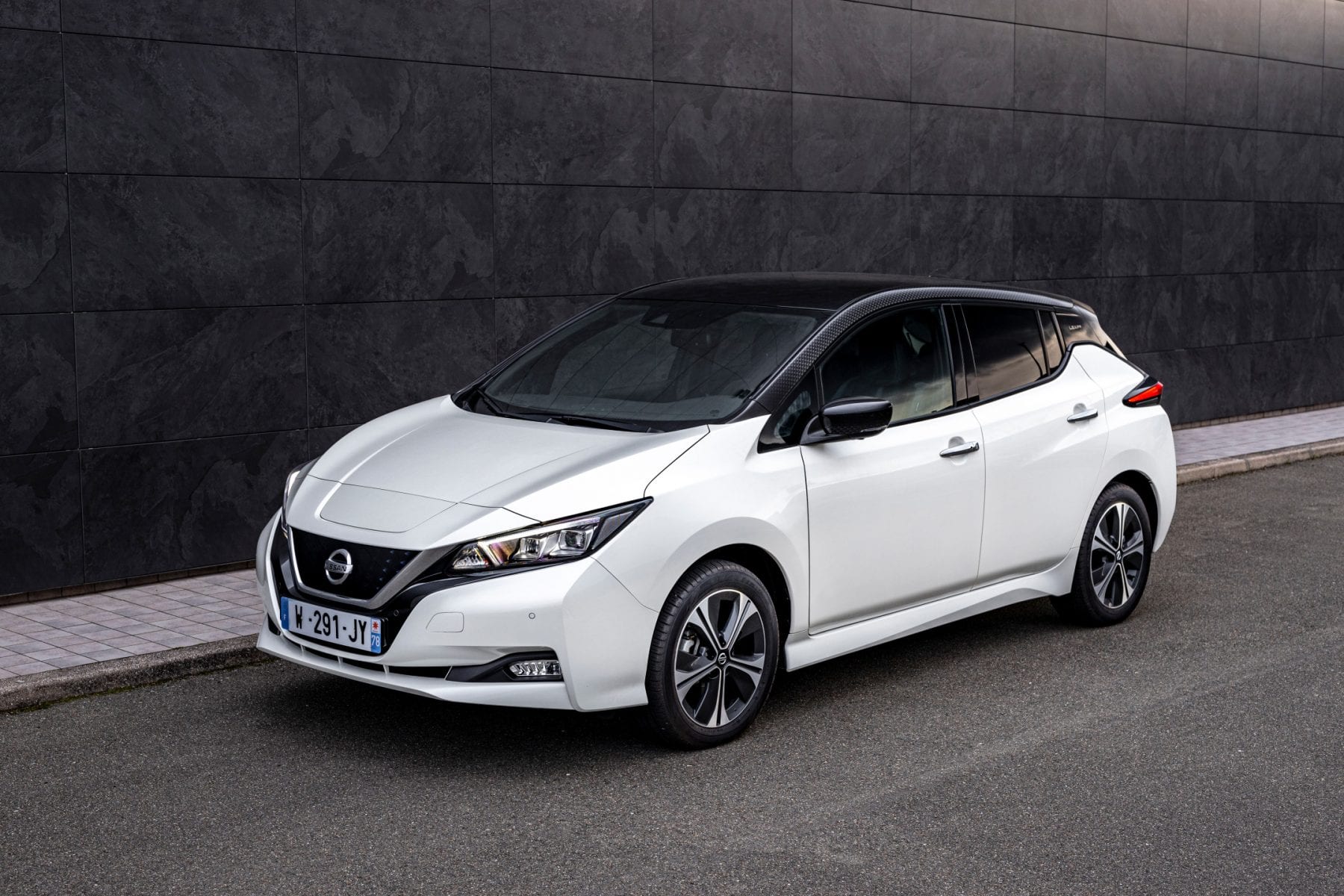 Carlos Ghosn, the now former CEO of the Renault-Nissan-Mitsubishi Alliance, has been unanimously discharged by Nissan's board of directors following allegations of financial misconduct. Earlier this week, we reported on Nissan director Greg Kelly and Carlos Ghosn's arrest in Tokyo, Japan following allegations of financial misconduct after a whistleblower report tipped off Nissan. The pair were arrested for "reporting compensation amounts in the Tokyo Stock Exchange securities report that were less than the actual amount, in order to reduce the disclosed amount of Carlos Ghosn's compensation." After Renault backed away from a last-minute demand to postpone the decision, Nissan's board of directors unanimously voted to discharge Ghosn and Kelly over their allegations on November 21, 2018. The vote was supported by Renault appointees on the Nissan board after a four-hour meeting.
Read The Full Article EVBite
---
New BYD Electric Car Expected to Have Range of 500 Kilometers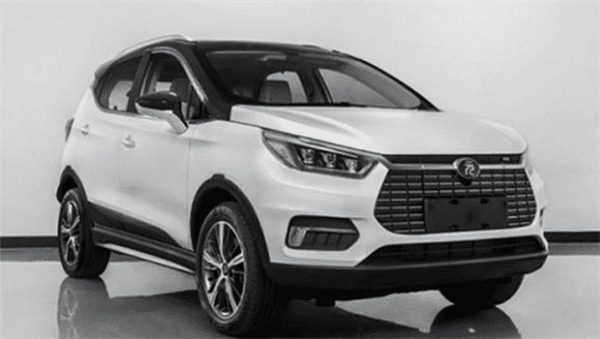 The BYD Yuan EV360 will reportedly be getting an updated version in the near future. The new BYD electric car has since been named the Yuan EV500, and will allegedly be able to boost a range of nearly 500 km (roughly 310 miles). The current Yuan EV360 retails for around $25,000 and sports a 42 kWh liquid-cooled battery. The EV360 is listed as having 360 km (224 miles) of range at a speed of 60 km/h (37 mph), but the real-world range is reportedly closer to about 305 km (190 miles). The upcoming BYD electric car, the Yuan EV500, has been estimated to have a staggering 500 km (310 mile) range. While information regarding the Yuan EV500's specifications are scarce at the moment, we suspect that the new Yuan model will support its massive range by implementing a much larger battery. According to a report from Gasgoo, the Yuan EV500 will sport a design that looks almost identical to the previous EV360 with a few minor variations.
Read The Full Article EVBite
---
New Information Regarding Porcshe Taycan Revealed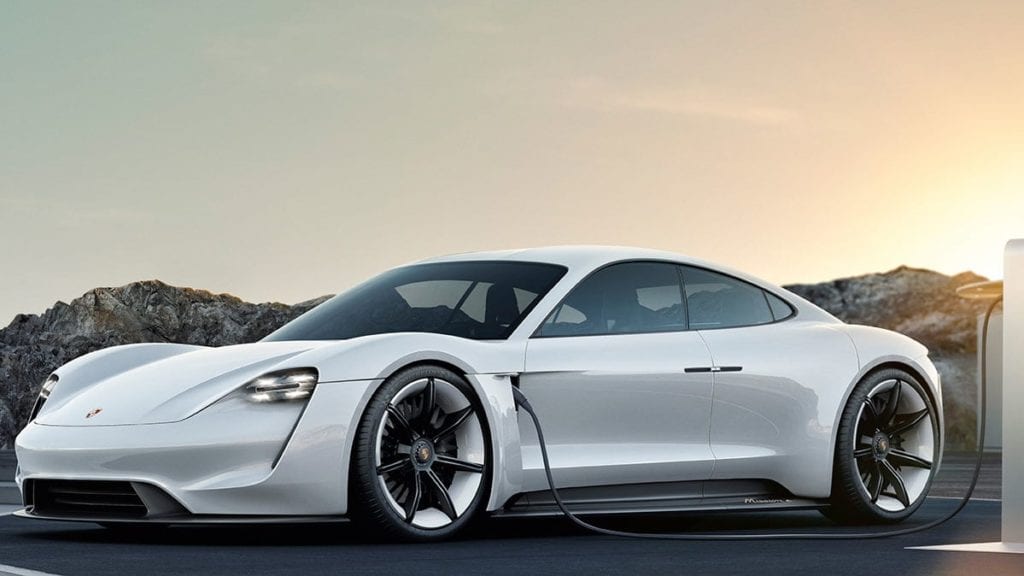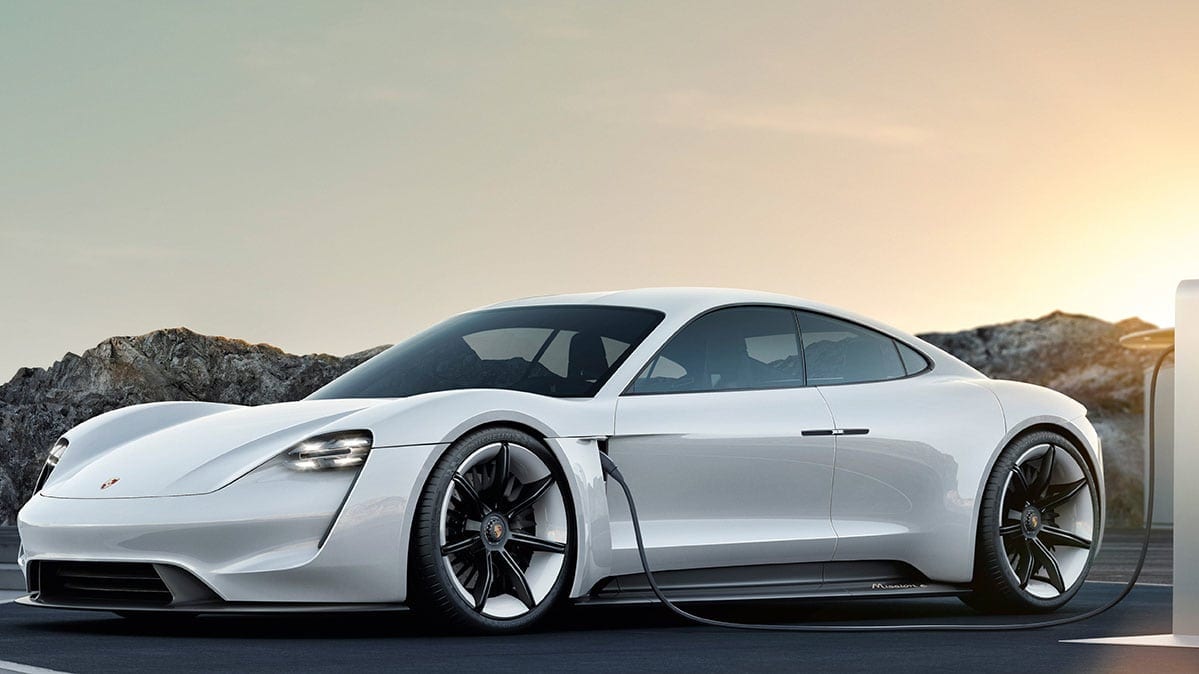 Stefan Weckbach, Head of Battery Electric Vehicles at Porsche, recently sat down with Germany's Firmenauto to discuss the first Porsche electric car as well as the automaker's future electrification plans. Since the reveal of the Porsche Taycan, formally known as the Mission E, the German automaker has been stressing that their first electric vehicle will still be reminiscent of traditional Porsche models despite its new electric powertrain. During a recent interview with Firmenauto, Stefan Weckbach reassured fans that the new Porsche electric car would not stray too far from the traditional design that popularized previous models.
Read The Full Article EVBite