Last week General Motors decided to bring the entire kitchen sink and then some. The American Company which was one of the first to take electric cars seriously with the Volt and Bolt has seemed to have fallen behind. However last week's presentation showed that the company has been loading up to release a huge rush of new electric cars.
Every single of GM's brands was represented at the event – Chevrolet, Cadillac, GMC, and Buick – all of them have an electric vehicle slated in the next five years. GM wants to have 22 electric cars by 2023, with 10 of them being released by next year.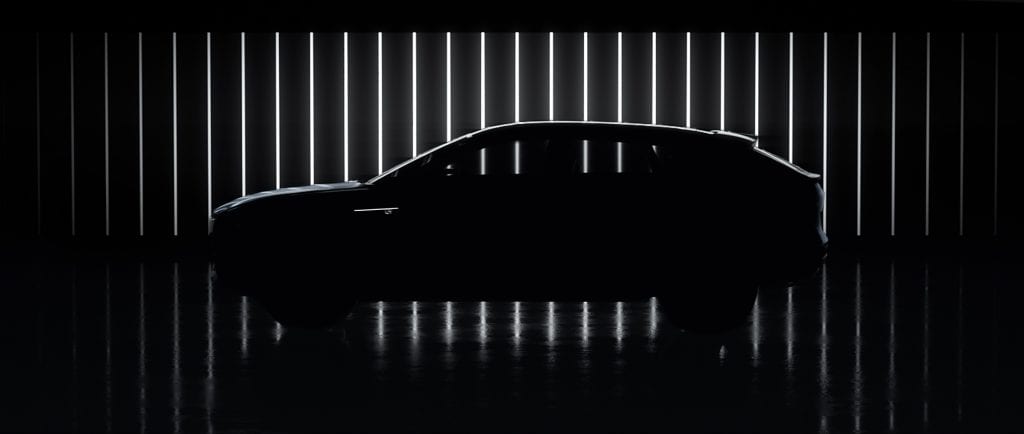 The new Cadillac Lyriq (pictured above) electric SUV will serve as the 'Vanguard' as it was intended and will be one of the first to ride on GM's new BEV3 platform and will be revealed in April with a release date to follow. Following that will be the full reveal of the Hummer EV (sold under the GMC brand) in both an SUV and truck format which are expected to start production late next year. There will also be a refresh of the Chevy Bolt later this year along with an EUV version of the Bolt coming out in Summer 2021. According to The Verge, there will also be a compact Chevy crossover, two Buick SUVs, and a Cadillac sedan called "Celistiq."
Add in the previously announced autonomous Cruise Origin and yet unannounced Chevrolet electric pickup truck and GM has quite a lineup.
Not much information is known about any of the cars, but we do know that the Bolt EUV launching next Summer will feature GM's Super Cruise technology to try and go head to head with Tesla's Autopilot and possible provide a solid alternative to the Model 3/Model Y.
Ultium Battery
To support the release of all these new cars General Motors has improved its battery technology to stay competitive with Tesla's sky-high ranges and VW's modularity.
Dubbed the Ultium Battery, GM thinks that they have knocked it out of the park with this one:
GM's new Ultium batteries are unique in the industry because the large-format, pouch-style cells can be stacked vertically or horizontally inside the battery pack. This allows engineers to optimize battery energy storage and layout for each vehicle design.
The technology will allow for high modularity with energy options of 50 to 200 kWh and ranges of over 400 miles along with 0-60 mph acceleration as quick as sub three seconds. GM further says that most of the non-truck EVs will have charging rates of up 200 kW, while their truck platform will reach charging rates of 350 kW.
While it is impressive to get a car to 400 mile range, I hope that it will not take the maximum 200 kWh of batteries to pull that off, especially when you compare it to the efficiency that Tesla and Hyundai/Kia are providing.
GM and others have always been scared of the costs associated with buying high quantities of batteries, but the company now feels confident that it can make financial sense:
Continuous Improvement in Battery Costs: GM's joint venture with LG Chem will drive battery cell costs below $100/kWh. The cells use a proprietary low cobalt chemistry and ongoing technological and manufacturing breakthroughs will drive costs even lower.
Flexibility: GM's all-new global platform is flexible enough to build a wide range of trucks, SUVs, crossovers, cars and commercial vehicles with outstanding design, performance, packaging, range and affordability.
Capital Efficiency: GM can spend less capital to scale its EV business because it is able to leverage existing property, including land, buildings, tools and production equipment such as body shops and paint shops.
Complexity Reduction: The vehicle and propulsion systems were designed together to minimize complexity and part counts beyond today's EVs, which are less complex than conventional vehicles powered by internal combustion engines. For example, GM plans 19 different battery and drive unit configurations initially, compared with 550 internal combustion powertrain combinations available today.
Rising Customer Acceptance: Third-party forecasters expect U.S. EV volumes to more than double from 2025 to 2030 to about 3 million units on average. GM believes volumes could be materially higher as more EVs are launched in popular segments, charging networks grow and the total cost of ownership to consumers continues to fall.
New Sources of Revenue: By vertically integrating the manufacture of battery cells, the company can reach beyond its own fleet and license technology to others.
GM expects this generation of electric vehicles to be profitable.
I'm liking what I'm seeing. But just as I've said with Volkswagen's grandiose plans, the big plans are all good but we have to wait for the execution to see what the final product looks like. Will ranges be cut? Will there be production issues? Will the quantities of electric cars be small? 10 new electric models by next year is certainly a big feat when you've essentially made one over the past five years, so I'll remain cautiously hopeful that GM will be able to make it work.
What do you guys think? How feasible is the plan? Let me know down in the comments below.
Source: General Motors