Chevrolet officially released its first all-electric car in China last week. The Menlo EV is now available in Beijing only initially in four different variants that are priced RMB 159,900 to RMB 179,900 ($22,740-$25,585) after national subsidies.
The Menlo EV was originally unveiled in November but is now available for purchase. When pictures of the Menlo EV first showed up months prior to the debut, we had hypothesized (and hoped) that it would make its way outside of China as an extension of the Bolt to help bolster Chevrolet's offerings.
But alas, it seems that the Menlo EV will stay in China and we won't get a chance to see its slick FNR-X styling in person.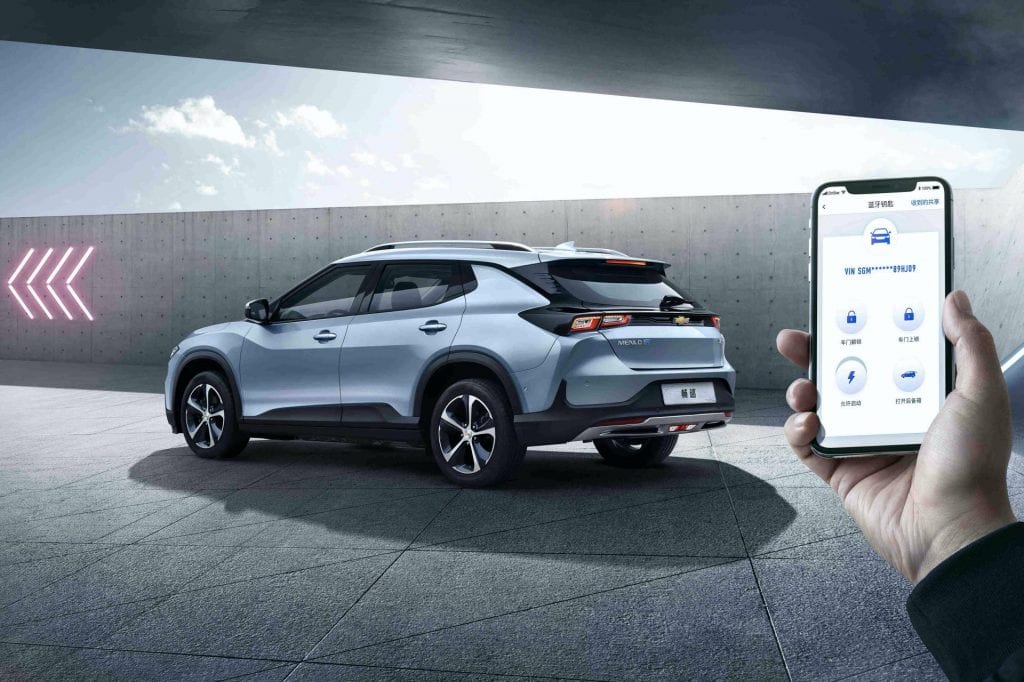 The Menlo is rated for 410 km (255 miles) under the NEDC testing, so expect real-world range to be closer to the high 100s in terms of range. Additionally, it sports 110 kW of power and 350 Nm of torque which Chevrolet says will be plenty for the Menlo EV. The powertrain is shared with the Buick Velite 6 Plus which means that the Menlo EV will also sport a 52.5 kWh battery.
Scott Lawson, general director of Chevrolet for SAIC-GM commented:
"Along with being a new energy vehicle, the Chevrolet Menlo inherits Chevrolet's sporty DNA that dates back to its founding by race car drivers. It will meet the performance and styling demands of our customers and at the same time provide the efficiency that new energy vehicle owners expect."
The Menlo EV comes with sharp-looking LED lights, 17-inch wheels and a 10.1 inch LCD in the center console along with an 8-inch screen for the gauge cluster.
One interesting debut is the new-generation MyLink+ infotainment system with OnStar which supports over the air updates.
It's a shame that we are not getting this car in the States (although it would probably have to have a beefier battery put in to have success here). GM's offerings have obviously been limited, but perhaps we'll see a larger version of the Bolt in a year or two.
What do you guys think? Let us know down in the comments below.