Hello everyone and welcome to another edition of our weekly round-up, where we recount the EV news that we didn't cover at length. For those that have missed some Tesla news in October, we have a recap for you. Along with the EV news that we did not cover, we have a recap of all the news that we did cover in length at the bottom as well, in case you missed it.
China Shifts Away from EV Subsidies to EV Quotas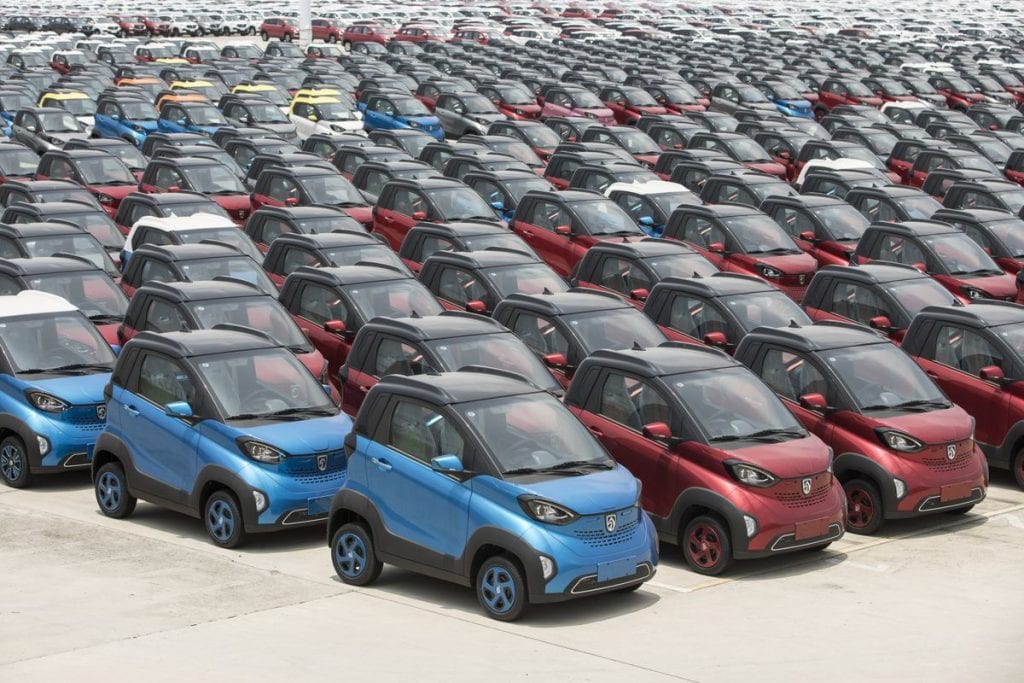 The Chinese Ministry of Industry and Information Technology recently released a draft for their 15-year plan for electric vehicles within the country. The country has been a leader in worldwide electric car sales, partly due to the government's generous subsidies. However, after a heavy subsidy cut in June, sales of electric vehicles have not been as strong as they once were. However, the government has stayed steadfast in its decision to cut subsidies and will be moving towards a quota system. The newly released plan from the Ministry states a goal of 25% of annual new light-vehicle sales in 2025 being EVs. The plan did not dictate any goals past that, but this 2025 goal is an increase from the previous target of 20%. While subsidies are planned to weaned down in 2020, the government still gives concessions to electric cars via sales tax exemption and provide preferential financing and traffic management policies for electrified vehicles. The quotas will now require an automaker to have one credit for every 100 cars they produce. One plug-in hybrid is worth two credits, while an electric car is worth two to five credits depending on the range. Very few of the foreign automakers can actually meet the current requirements, so it might serve to boost Chinese automakers who will have to sell their credits to foreign automakers and help have their own electric cars subsidized. It will be interesting to see how the change will affect China's electric car sales in the upcoming years.
Read More Via Automotive News
---
Porsche Taycan Scores Five Stars in Euro NCAP Testing
Electric cars continue to show how safe they are as the Porsche Taycan was recently tested by the Euro NCAP who has already given five-star ratings to the Audi e-tron and Tesla Model 3. The upcoming electric sports car scored:
Adult Occupant – 85%
Child Occupant – 83%
Vulnerable Road Users – 70%
Safety Assist – 73%
Truthfully it does not score as well as the Tesla, but regardless it does earn the highest rating from the Euro NCAP, who stated:
Another eye-catcher of this round is the Taycan, Porsche's first full electric car that has been dubbed a rival to the Tesla Model S and Jaguar I-PACE in the all-electric sedan segment. While the Taycan is all about high-performance electric driving performance and primarily targets the high-end of the consumer market, it is reassuring that the car achieved the full five stars in safety testing.
Read More Via EuroNCAP
---
Kia Will Be Able to Clear Through Its 3,000 Lone Niro EV Waitlist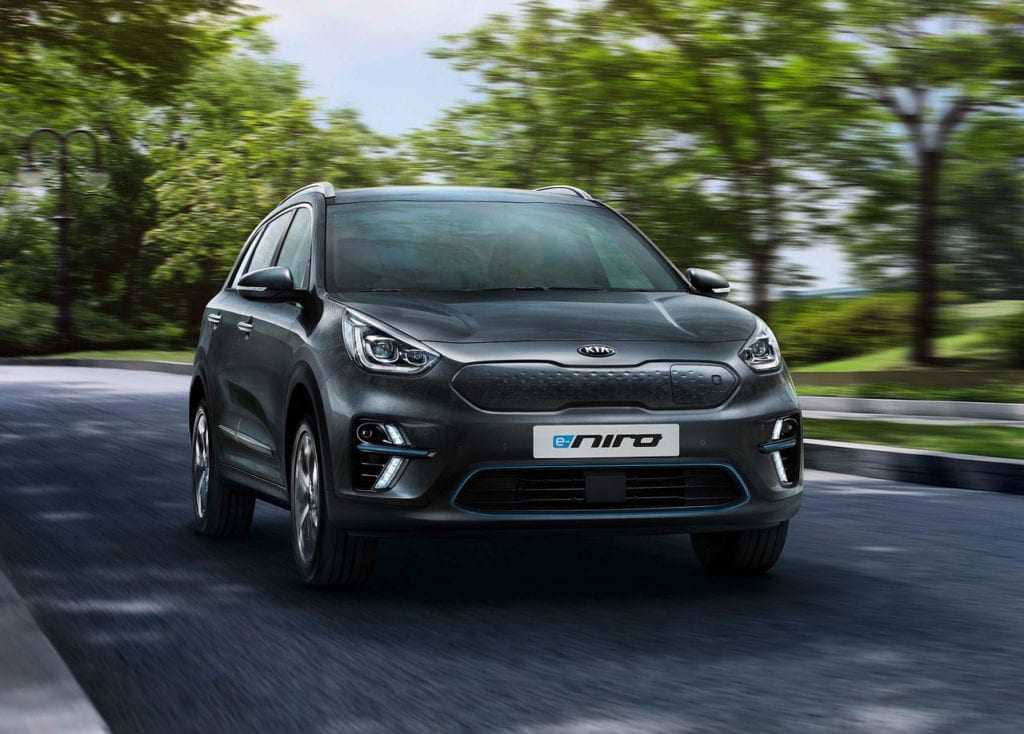 While both Hyundai and Kia have been showing pretty compelling electric cars with the Kona, Niro, and Soul EVs, the Korean automakers have been having issues with securing enough batteries to build them. The Niro EV which had its preorders opened in Europe suffered from having a waitlist due to supply constraints. Waitlisters not have at least some sort of deadline for their waiting as Kia UK has announced that they have been promised enough batteries to go through the 3,000 person waitlist they have for the Niro EV, but it will take six months to get through fully. If you want to buy one and are not on the waitlist, then you are looking at a wait time of mid-2020 at the earliest. Paul Philpott, CEO of Kia Motors UK, said:
Since launching e-Niro at the beginning of the year, we have received unprecedented demand, which has been a challenge to fulfill. As we enter 2020 with the Soul EV and e-Niro, we and our 190-strong dealer network are ready to meet customer demand for all-electric cars.
Kia is not exactly a small automaker, so it seems weird for them to have issues with supply especially with relatively small number of cars at only 3,000 cars. We would like to say that Kia has gotten their supply issues down, but I honestly am unsure at this point.
Read More Via Kia UK
---
Mclaren Boss Talks Numbers for Upcoming Plug-In Sports Car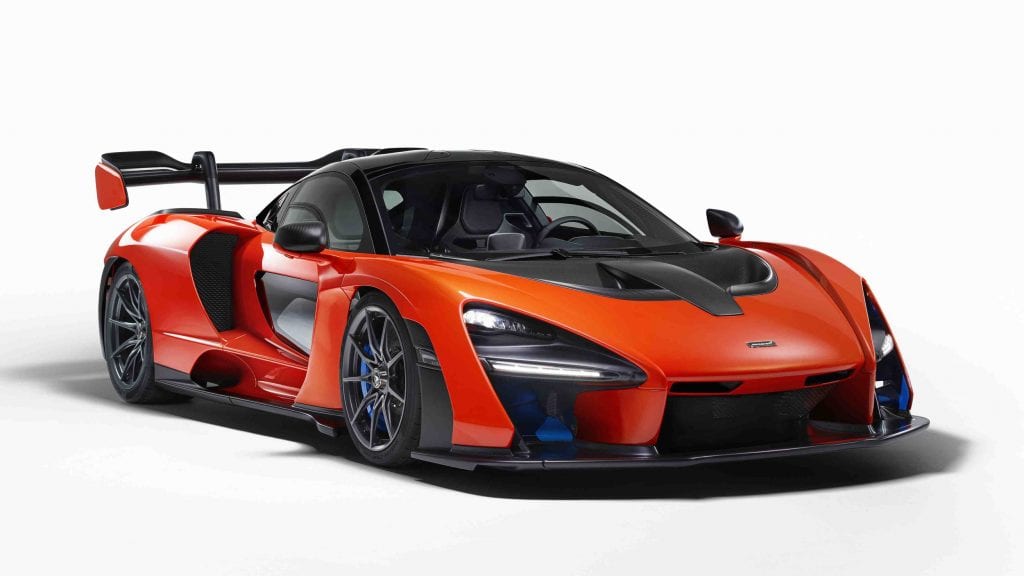 McLaren is and has always been a brand dedicated to creating pure sports cars for enthusiasts. But even the diehard brand has put an electric motor in their latest hypercar, the Mclaren P1, and made it a plug-in hybrid. McLaren Automotive CEO Mike Flewitt recently sat down with Car & Driver to briefly talk about the future of the company. He stated that their next supercar would also have an electric motor in the front and they are targeting a 0-60 mph time of 2.3 seconds. While still short of the 2.1 sec. time of the upcoming Tesla Roadster (1.9 sec. with 'rocket thruster' option), it is still a quick time. The next-generation platform and powertrain will be revealed in mid-2020 with the car being shown in late 2020 and will go on sale in 2021. While Flewitt is skeptical of having an all-electric Mclaren any time soon due to current battery technologies being too expensive/heavy/not energy-dense, he does state that their entire model lineup will be hybridized in 3-4 years and the plug-in hybrid powertrain will give an all-electric range of 15-20 miles.
Read More Via Car and Driver
---
EV News You Missed:
Husband-Wife duo create possibly the coolest way to open your Tesla.
BMW invests €400 million towards the production of its upcoming iNEXT.
GM and LG set up a joint venture to create a battery factory in northern Ohio that looks to produce 30 GWh of cells annually.