It has been a little over a year since Porsche made its electric car debut with the Porsche Taycan. Looking to provide a performance-oriented alternative to the Tesla Model S, Porsche created an electric car that seemed worthy to wear the storied Porsche badge. Nonetheless, even with impressive performance and driving dynamics, the asking price was too much for most. But their newly announced base model Taycan will hopefully allow more people the opportunity to buy one.
On release there was the Taycan Turbo and Turbo S, starting at around $150,000 and $175,000, a giant leap from the five-figure price of the Model S. The fact that its range was far from spectacular also made it a hard sell for all but the most diehard fans. Later on, the Taycan 4S was released which brought the price down to about $104,000. It was a significant drop in price with higher range and lower performance. But still, it was a $100,000+ car, so it wasn't really an easy alternative to the Model S.
Despite these high prices, Porsche was able to sell over 20,000 Taycans for the year, which is pretty impressive given the price. However the number would be able to go up if Porsche could give a base Taycan that was even cheaper, and that's what we are seeing today.
The base Porsche Taycan is largely the same Taycan as the other trim levels, except it comes with one less motor, getting rid of the one in the front. While this saves some weight, the car obviously loses some power. This is most apparent in the 0-62 mph time which is 5.1 seconds compared to 3.8, 3.0, and 2.6 seconds for the 4S, Turbo, and Turbo S respectively. The top speed is now also the lowest of the bunch at 143 mph.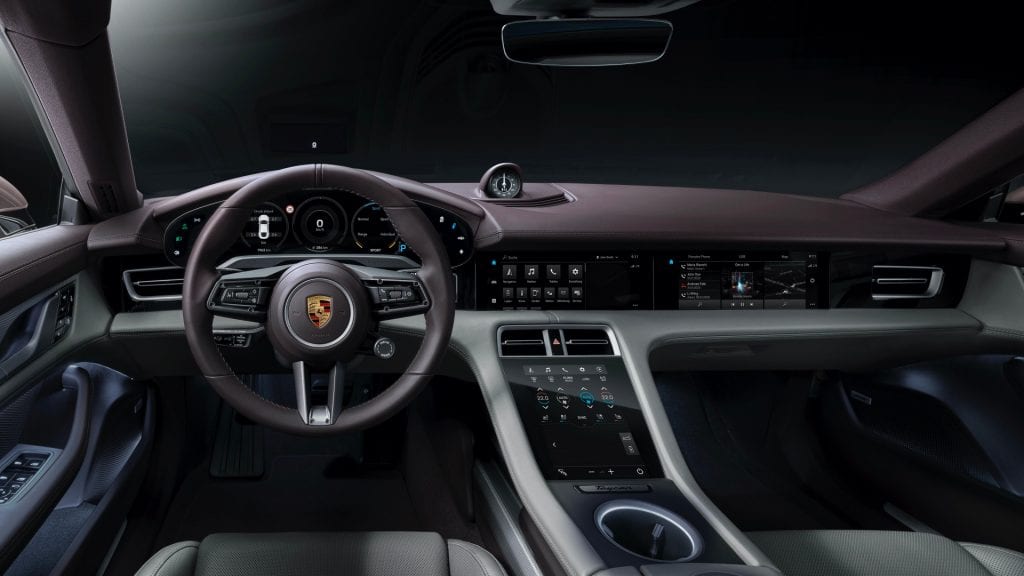 Just like the Taycan 4S, the regular Taycan will come with two battery options. A standard 79.2 kWh and a Performance Battery Plus that is 93.4 kWh. Here is how the stats stack up between the two. Keep in mind that Porsche still qualifies for the full $7,500 federal tax credit, so keep that in mind when looking at the prices.
Taycan ($79,990)

Battery Capacity: 79.2 kWh
Power: Single Rear Motor, 300hp up to 402hp with Launch Control
0-60 mph time: 5.1 seconds
Top Speed: 143 mph
Charge Rate: 225 kW
Range (WLTP): 267 miles

Taycan w/ Performance Battery Plus ($85,680)

Battery Capacity: 93.4 kWh
Power: Single Rear Motor, 350hp up to 469hp with Launch Control
0-60 mph time: 5.1 seconds
Top Speed: 143 mph
Charge Rate: 270 kW
Range (WLTP): 300 miles
Do keep in mind that EPA range numbers are not out and that the EPA and WLTP standards don't exactly line up with one another. Still, logic would suggest that this should be the most range-friendly Taycan. As Porsche stated, aside from the exclusion of one motor, this is very much the same Taycan as its more powerful siblings. So if the further decrease in the performance isn't a major bummer to you, then this is certainly a good price.
While I wouldn't call $80,000 a mass-market car, it gives Porsche a good foothold before the onslaught of electric sedans come from Mercedes, BMW, and Lucid. The range will of course continue to be a thorn in Porsche's side for any consumer who won't continue past looking at spec sheets. They will especially become a sore spot when more cars are released with ranges that are near 300 miles and above. Being able to charge at 225 kW (up to 270 kW with Performance Battery) alleviates the issue slightly, but then you have to hope that you have something like a 350 kW Electrify America station around (which you get three years of free use with a purchase of a Taycan). Still, I'm sure Porsche will find an adequate amount of buyers for this price point when it hits US dealers in Spring 2021.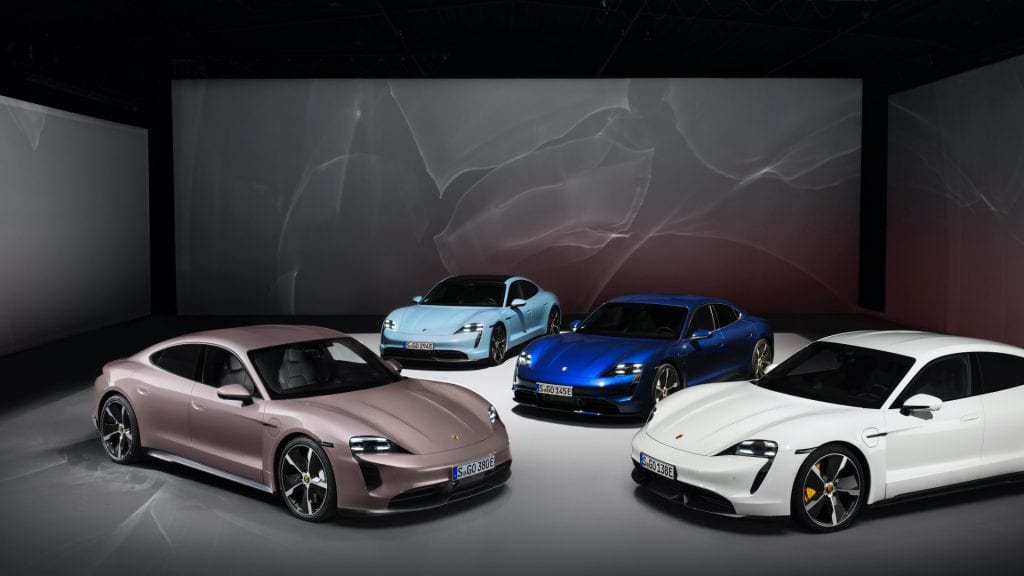 What do you guys think of the bast Porsche Taycan? Let us know down in the comments below.
Source: Porsche