Porsche has made waves recently with their intention to electrify their entire lineup, excluding the 911 (for now). They already have the Taycan scheduled for 2020 but interestingly enough, that isn't Porsche's first electric car. Porsche has been experimenting with electric cars for well over a century. Here we will deep dive into the history of Porsche's electric cars and Porsche's electric future.
A Brief History
Dr. Ing. h. c. F. Porsche GmbH was the original company that we now know today as Porsche AG. It was founded in 1931 by Ferdinand Porsche and started as a designs and consulting firm for engines and vehicles. Their first car, the Porsche 356, didn't hit the market until 1948. We could go into Porsche's history, their involvement in WWII, and how they were taken over by the British Empire, but this isn't that. This is the history of Porsche's electric cars which surprisingly enough, started decades before Porsche was even a company.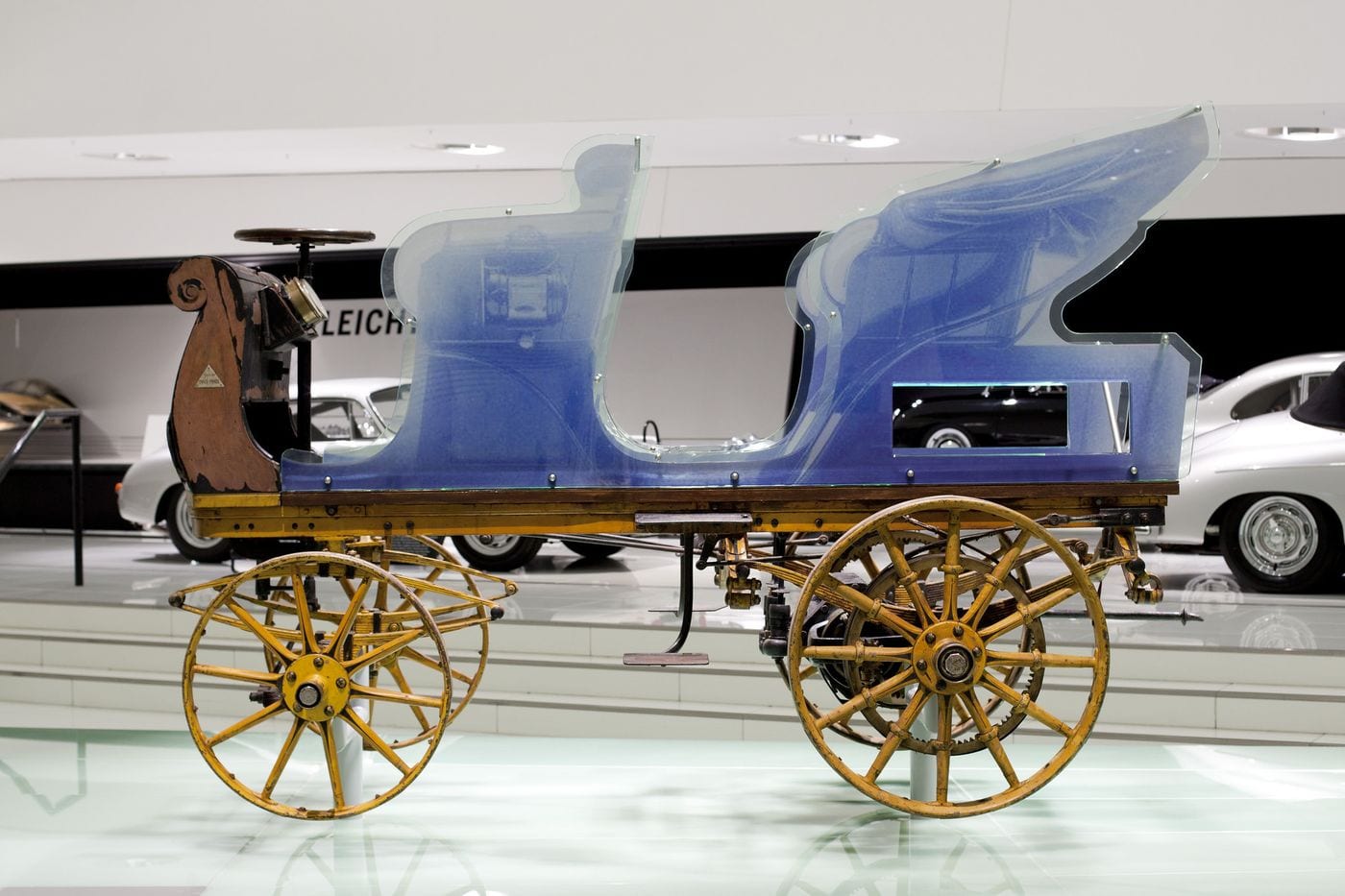 Porsche's history with electric cars runs deeper than most know, as the founder, Ferdinand Porsche, is actually credited with creating the first gasoline-electric hybrid vehicle, the Lohner-Porsche. In 1898, Lohner-Werke, a luxury coach building firm, employed Ferdinand Porsche to develop an electric drivetrain despite having no prior engineering experience. The car made headlines and was a success. Ferdinand took that and ran with it when he created the Egger-Lohner, known as the C.2 Phaeton model or "P1" for short, Porsche's very first car. Yea, that's right. The first Porsche was actually electric!
The First Porsche
The Porsche P1 had an electric motor with an output of 3 hp (2.2kW) at 350 rpm. For short periods of time, it could go up to 5 hp (3.7 kW) with a top speed of 22 mph (35 km/h). The car had a 49 mile (79 km) range and could be run for three to five hours. The electric car was almost entirely made out of wood and weighed 2,977 lb (1,350 kg). The battery alone weighed over 1,103 lb (500 kg). The car came out on top in efficiency tests and even won the Berlin road race in 1899. Sadly, it took Porsche 112 years to dabble back into the electric car market.
| | |
| --- | --- |
| Model year: | 1898 |
| Wheelbase: | 1600 mm |
| Gross weight: | 2,977 lbs |
| Battery weight: | 1,103 lbs |
| Motor weight: | 287 lbs |
| Units Made: | ~4 |
| Cruise control: | 12-speed controller |
| Top speed: | 21 mph |
| Travelling speed: | 15 mph |
| Driving time: | 3-5 hours |
| Range: | ~49 miles |
Octagon electric motor with differential gear
Motor shaft pinion (phosphor bronze) engages with the system of gears rings on internally toothed wheel hubs (cast steel)
Continuous power of 3 hp; can be overloaded to 5 hp (40–80 volts)
"Tudor system" 44-cell accumulator battery; 120 amp hours
Stub axle front wheel steering
Rear wheel drive with differential gear (with a transmission ratio of 1:6.5)
Mechanical band brake and electrical short circuit brake
Wooden wheels with pneumatic tires
---
A New Beginning
Porsche joined the ranks of other manufacturers offering eco-friendly alternatives in 2010 with the release of the Cayenne S Hybrid and announcement of the 2012 Panamera S Hybrid. Both cars ran similarly as they both produced 333 horsepower from a 3.0 liter supercharged V-6 and had an additional 47 horse power from an AC electric motor. Porsche eventually re-birthed both cars as plug in hybrids. The Panamera in 2013 and the Cayenne in 2014. The Cayenne S E-Hybrid became the first plug in hybrid in the premium SUV segment. Both are still sold today and hold up with other plug in hybrids on the market.
The Concepts
GT3 R Hybrid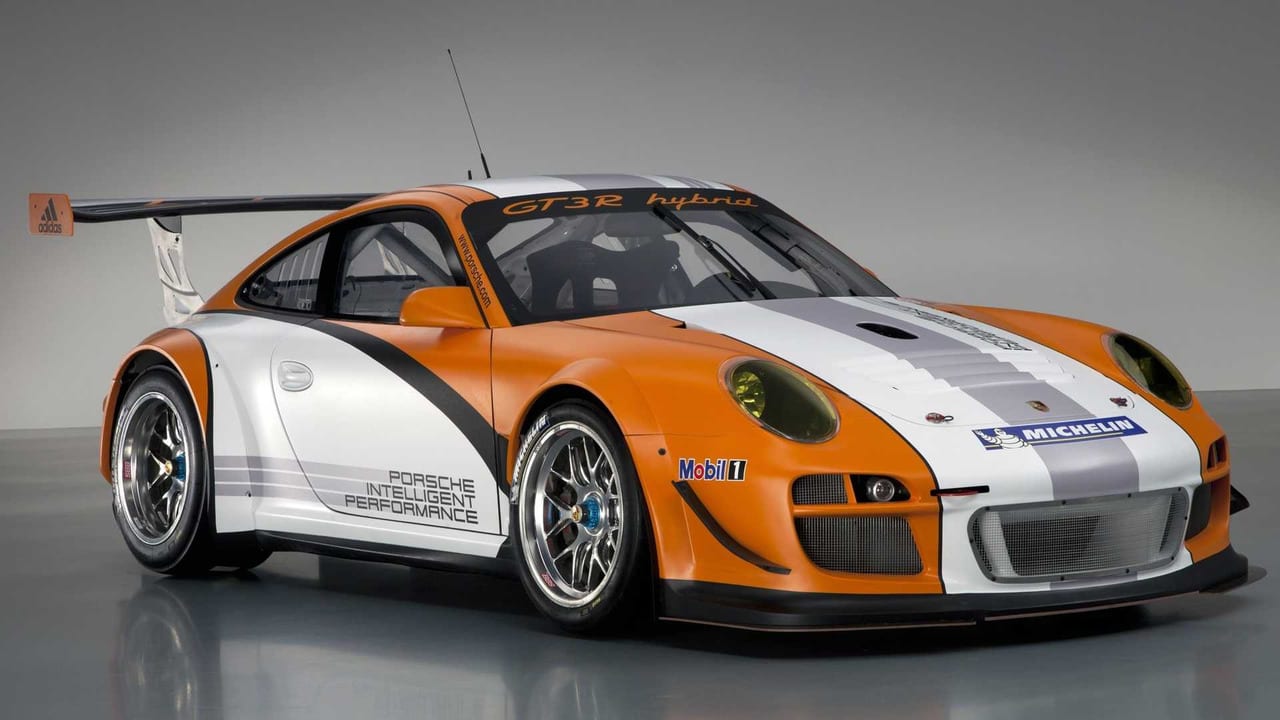 Some might be surprised to learn that in 2010 their beloved 911 was electrified. The Porsche GT3 R Hyrbid was designed for the track. With the help of two 60 kW motors, this racecar could run with the best of them. It used a form of regenerative breaking that instead output enhanced performance for approximately 6-8 seconds after each charge process. It won a few races and even ran on the famous Nürburgring 24 racing for about 8 hours before running into complications with its engine and having to retire the race.
Boxster E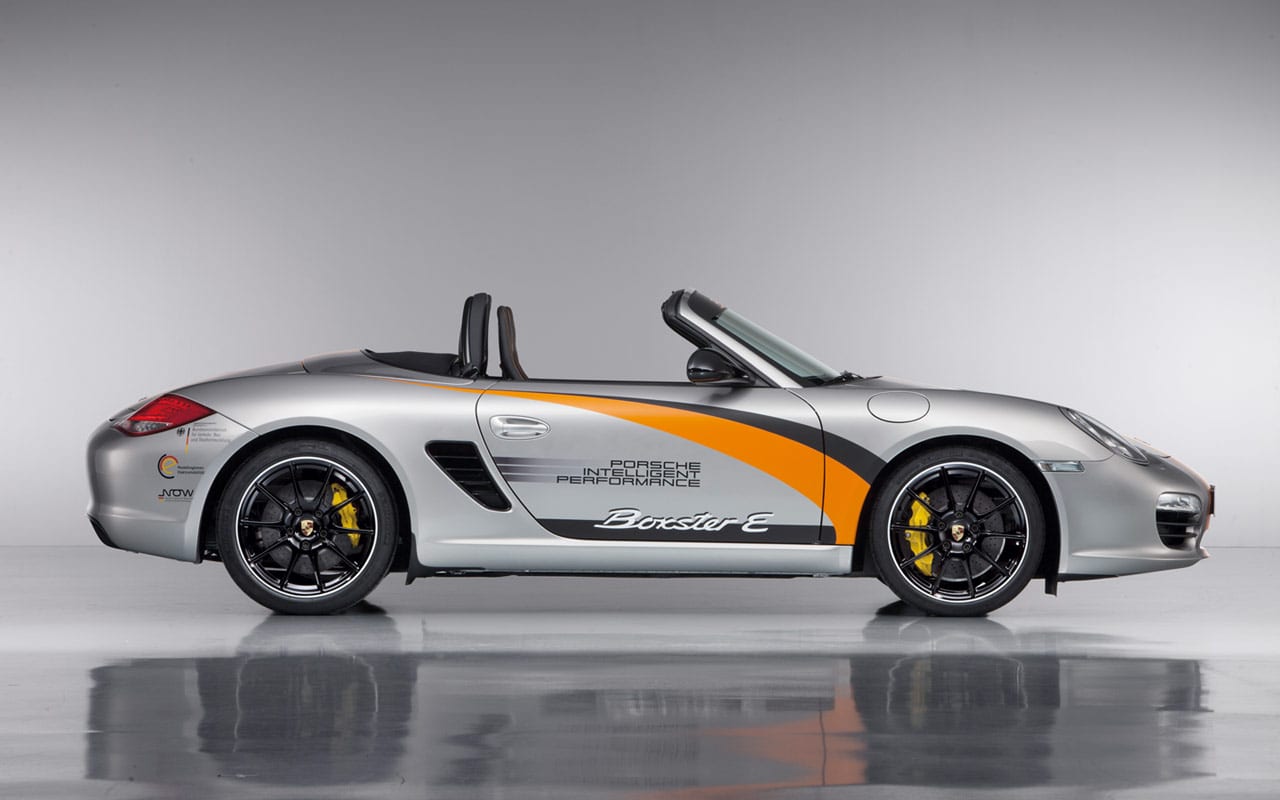 In 2011, Porsche revealed the Boxster E at the Frankfurt Motor Show. This marked Porsche's first new age fully electric car. It ran a 0-60 in under 6 seconds, had a top speed of 124 mph, and boasted a 93 mile range. Some could argue that this is where the future of Porsche began. The Porsche Boxster E was never put into production and instead was just used to test out new battery technology.
Mission E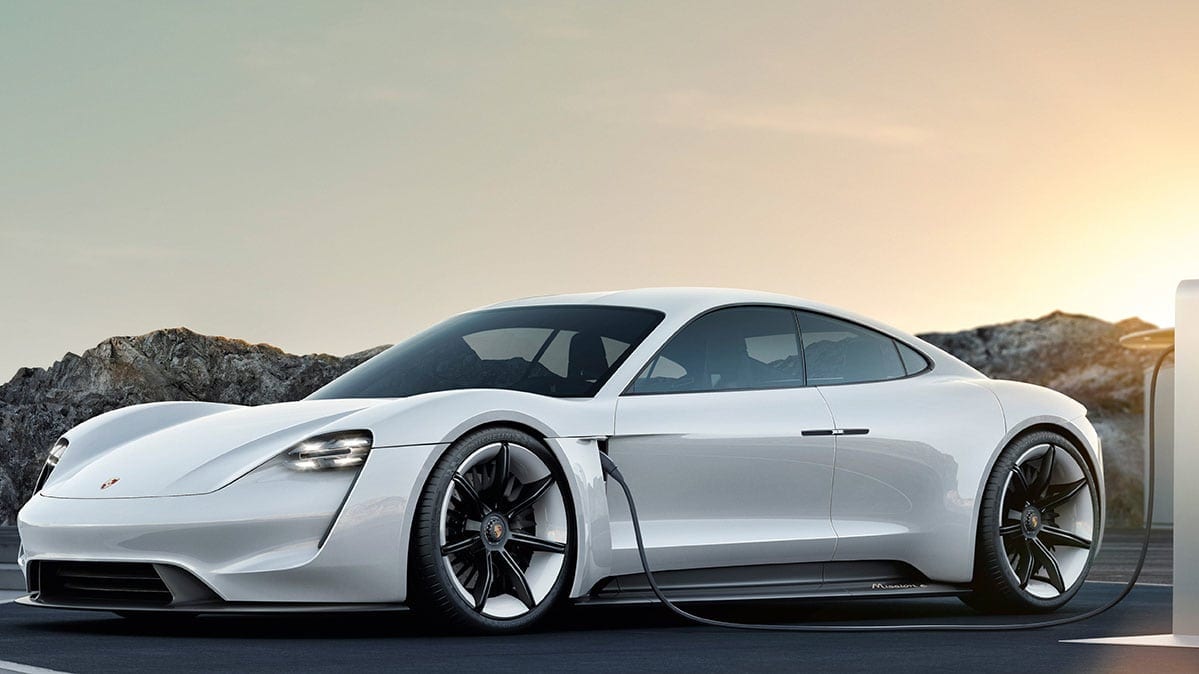 In 2015 Porsche made headlines when they announced their Mission E concept. With a 0-60 in 3.5 seconds, 800 volt charging, and over 310 miles (500 km) of range, it was dubbed the "Tesla Killer" by many. Porsche made claims that the Mission E could charge to 80% in just 15 minutes which is a big selling point for EVs when compared to the time of refueling a traditional car. For some perspective, a Tesla typically takes around 45 minutes.
---
The Hypercar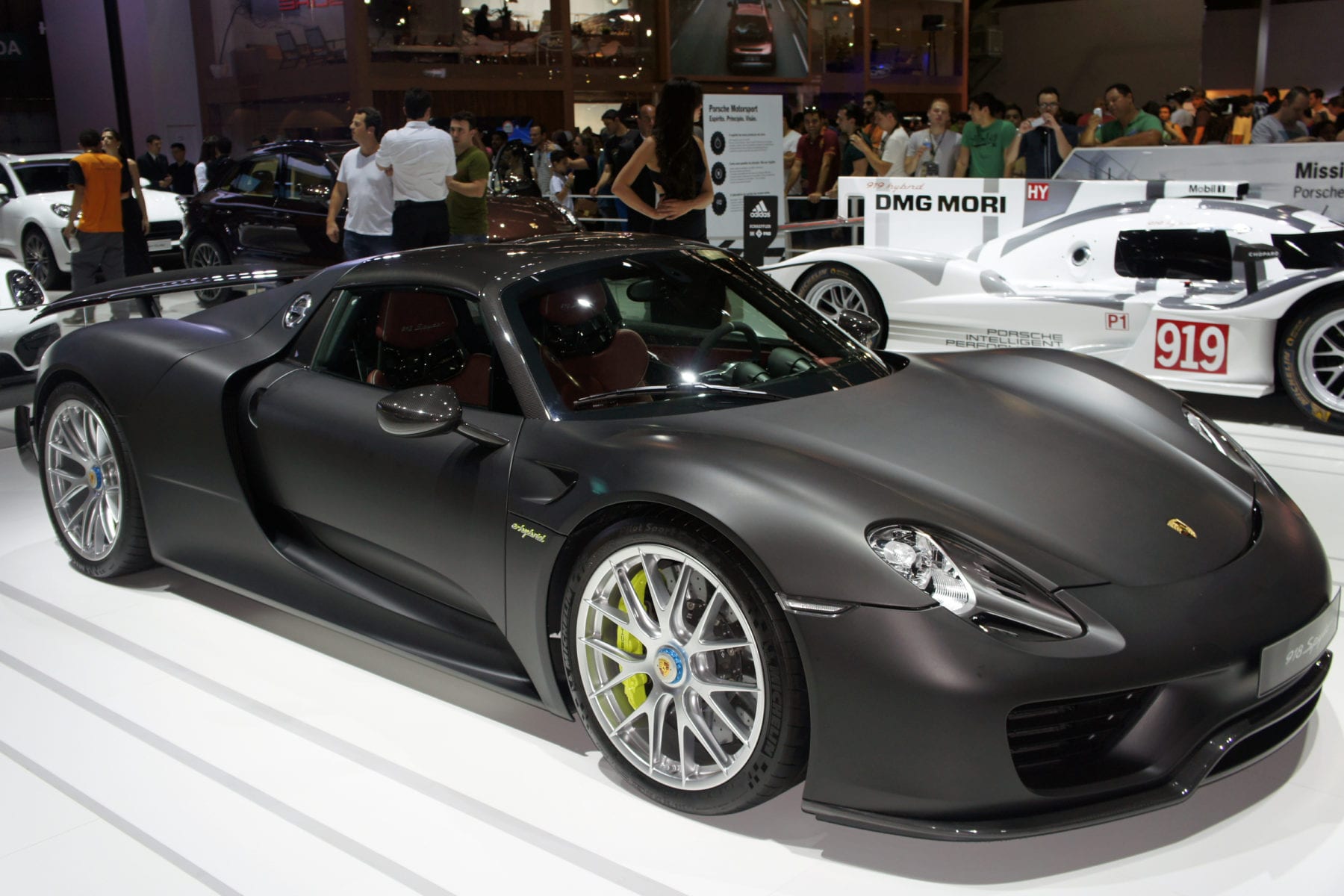 Porsche released their mid-engined plug-in hybrid sports car, the 918 Spyder, in 2014. It has a naturally aspirated 4.6 L V8 engine but more importantly, two electric motors delivering an additional 210 kW. Combined, the Porsche 918 Spyder has an output of 887 PS (652 kW; 875 bhp) and 1,280 N⋅m (944 lbf⋅ft) of torque. The 6.8 kWh lithium-ion battery is not just for speed, the 918 also has a 12 mile (19 km) all electric range. There were 918 made near a $918,000 price tag. They eventually sold out and production ceased in 2015. The car broke many records including being the first production car to run a Nürburgring lap in under 7 minutes.
---
The Future of Porsche
Taycan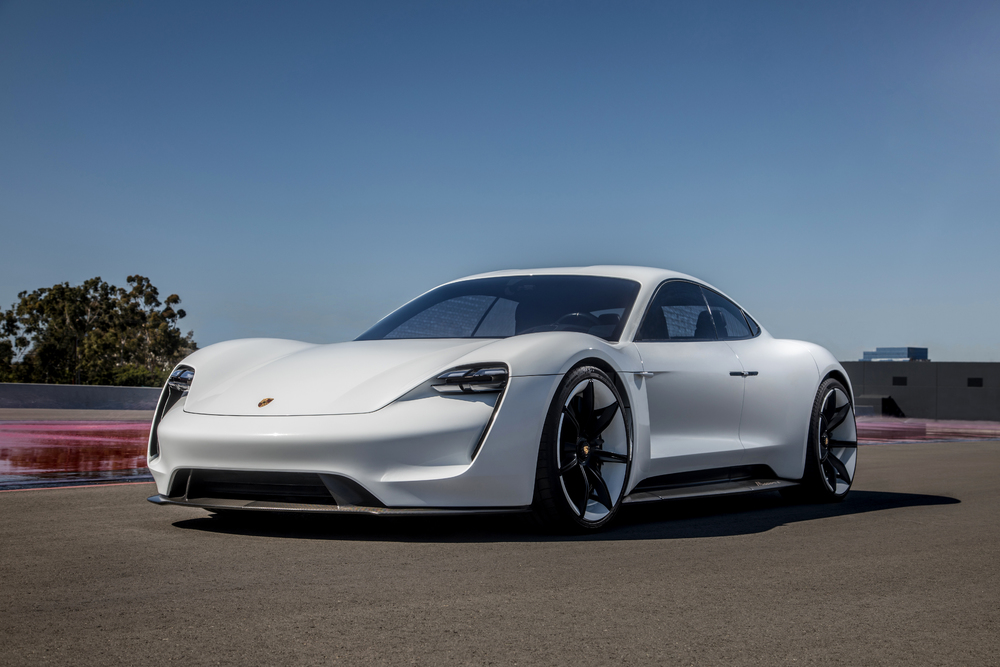 At the end of 2015, Porsche gave the green light for the Mission E to enter production in 2019. They stated they would invest $1.12 billion to expand its assembly capacity and include the production of electric motors for their first electric car. All specs from the original concept would transfer over to the production model of the Mission E and it would be priced between their Cayenne and Panamera. In 2016, Porsche estimated they would sell 20,000 Mission Es annually once released but upped that number to 60,000 in 2017. In 2018, Porsche renamed their debut modern-day fully battery electric car, the Porsche Taycan. Porsche has already made plans for a Taycan Cross Turismo right after the initial launch.
"The Taycan drives like a Porsche, looks like a Porsche, and feels like a Porsche; it just happens to have a different type of drive."
Onto the Future
Porsche has stated that they're expecting 75% of their sales to be for electric cars by 2025. Oliver Blume, Porsche's CEO, has stated that the next gen Macan could possibly be offered solely as an electric vehicle in 2022. Porsche currently sells upwards of 100,000 Macans per year and it holds the title as their best seller. Fully electric variants of the Boxster, Cayenne, and Panamera will follow and all be available from 2022-2025. By 2027, all Porches, excluding the 911, will be electrified. Porsche is set to spend $7.43 billion on the development of plug in hybrids and fully electric cars by 2022. Part of that investment is being devoted towards charging infrastructure.
Charging Infrastructure
After the announcement of the Taycan, Porsche made plans for infrastructure. 500, 800-volt DC ultra-fast stations with the capability of outputting a 350 kWh charge. That could provide the Taycan with an 80% charge in 15 minutes. Porsche is also requesting franchises to buy 200 more of these stations at $300,000 to $400,000 each for a second dealer run charging network. Unlike Tesla, Porsche is planning on making their ultra-fast charging network available to the public and is looking to work with others such as Electrify America, EVGo, ChargePoint, and IONITY.
"We are in contact with other manufacturers and suppliers around the world to build a fast-charging network. Everybody has the same need. It sounds easy but getting the details agreed is hard. We already have the clear technical concept. It can even work with Teslas, with an adapter."
---
Ongoing
Porsche is part of the Volkswagen Group who have themselves made major plans for the upcoming EV revolution. They've stated a goal to produce 3 million electric cars by 2025 between all of their brands, Porsche being one of them. With $48 billion in battery contracts and plans to produce their own cells in the long term, the Volkswagen Group is all in. Companies like Tesla rapidly increasing U.S. sales and surpassing legacy automakers such as Porsche themselves, have proven a market for electric vehicles. Porsche is one of the first to see ahead and start making major moves in the sector early on and we are excited for everything they have planned.