Many expected the Porsche Taycan and Audi E Tron GT to be the first to disrupt Tesla's space in the EV market. It's looking like they both might just be in over their heads.
According to a Germany's Manager-Magazin, a source first discovered by Electrek, Audi and Porsche are both in awe of Tesla's achievements.
"The Porsche and Audi engineers have to change [the PPE] because Tesla's Model 3 has gotten better than they thought."
For those that didn't read our "Everything We Know About the Porsche Taycan" article, the PPE (Premium Platform Electric) is the platform being developed jointly between Audi and Porsche. We do not know which vehicles will use the platform but expect to start seeing it sometime in 2020 – 2021.
"The best brains of both companies will together set the technical course for the future. We are united by many shared values, above all, by our pursuit of the best solutions and the best offerings for our customers."
The Porsche Taycan, Audi E Tron GT, and variants are actually being built on the J1 platform, a completely separate platform developed by Porsche.
With the Tesla Model 3 finally entering Europe, some manufacturers are reverse engineering it to learn more. We saw reports last year of a German manufacturer importing the Model 3 at a ludicrous cost in order to do the same, but first. It looks like Audi and Porsche are just now getting around to it.
According to the report, the first PPE prototypes were costing significantly more than their target. About €3,000 (~$3,380) too high. According to the source, Porsche would have accepted the loss on their cars but apparently, Audi would not.
The companies are reportedly considering delaying the PPE platform in order to achieve a more competitive price point against Tesla.
One of the more costly factors in an electric car platform is the batteries. They can cost of to 40% of the vehicles total cost. Tesla and their supplier, Panasonic, currently leads in the most cost efficient battery cells.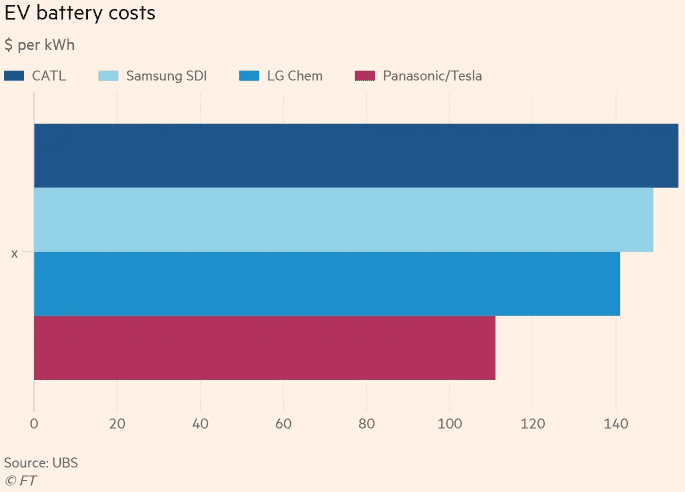 Could this delay the Porsche Taycan and Audi E Tron GT? Probably not as they're already green-lit for production on an entirely different platform. But who knows, the Audi E Tron has already been delayed a few times. The lack of confidence shows that Tesla's margins might exceed that of their initial competition in the luxury electric car segment. We already know all upcoming electric car manufacturers will either lose money on cars or take a hit in profits at first. It's all a matter of how much they're willing to lose today in order to make more tomorrow.
"The e-tron as the first electric Audi is not only late. It does not reach some target values and has become far too expensive with more than two billion euros in development costs. The approximately 600,000 cars sold for the break-even are now regarded as an illusion."
Audi's first fully electric car, the E Tron, is still delayed. We can only hope that these manufacturers get a bit more organized come around the Porsche Taycan and Audi E Tron GT release.
Tesla is not just disrupting the electric space, they sold ~245,000 cars last year. Just shy of beating Porsche and their ~256,000 international sales. Tesla is clearly ahead of everyone in the electric car market but with Volkswagen AG's (parent company of Volkswagen, Audi, Porsche, and others) pledged $91 billion into electric cars and battery tech, they're sure to eventually catch up.