Tesla started Q4 off strong this month with positive headlines flooding the feeds of many. Q3 ended in a flash and earnings are in. If you (understandably) couldn't keep up, here's a recap of the latest Tesla news that went down throughout the month of October.
Tesla Q3 Recap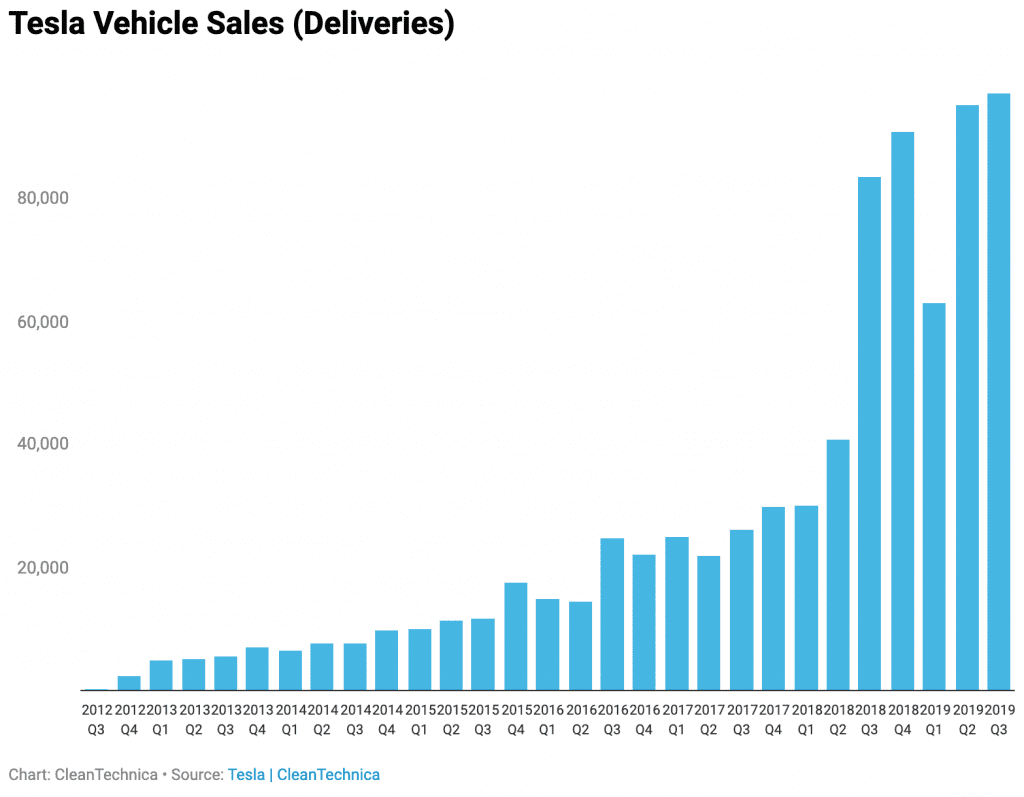 Tesla did a very good job for the third quarter. While they just barely missed out on the 100,000 cars produced in a single quarter milestone, they were still able to post a profitable quarter, something that has been a rarity for the company. If you didn't catch our recap article, here are some of the highlights.
Revenue: $6.3 Billion
Profit: $342 Million ($1.91 per share)
Model 3 Production: 79,837
Model S/X Production: 16,318
Along with that, we had a lot of forward-looking statements from Tesla this quarter. They had stated that their Shanghai Gigafactory was ahead of schedule and Model 3 production would already be starting. They are also looking to announce the future site of their European Gigafactory with production targeted to start in 2021. Tesla seems very confident that they have reached a point of self-funding and will be able to deliver profitable quarters from now on as long as there is no new product launch (i.e. Model Y, Tesla Truck). These are Tesla's expectations moving forward:
Vehicle Deliveries: Deliveries should increase sequentially and annually, with some expected fluctuations from seasonality. We are highly confident in exceeding 360,000 deliveries this year.
Cash Flow: Positive quarterly free cash flow going forward, with possible temporary exceptions, particularly around the launch and ramp of new products. We continue to believe our business has grown to the point of being self-funding.
Profitability: Positive GAAP net income going forward, with possible temporary exceptions, particularly around the launch and ramp of new products. Continuous volume growth, capacity expansion, and cash generation remain the main focus.
Product: Trial production of Model 3 in Shanghai has begun, ahead of schedule. We are also ahead of schedule to produce Model Y and now expect to launch by summer 2020. We are planning to produce limited volumes of Tesla Semi in 2020 and are hoping to announce soon the location of our European Gigafactory for production in 2021.
To meet that 360,000 goal, Tesla will have to deliver almost 105,000 cars next quarter. As long as the demand continues and the Shangai Factory can help a little Tesla might be able to break the six-digit mark this coming quarter.
Additionally, Tesla released some more safety statistics regarding Autopilot. Tesla claims that:
During Q3, we registered one accident for every 4.34 million miles driven in which drivers had Autopilot engaged. This compares to the national average of one accident for every 0.5 million miles based on NHTSA's most recent US data.
Hopefully, the number can stay that high as Tesla slowly continues to add full-self driving features as time goes on.
---
New Tesla Goals Met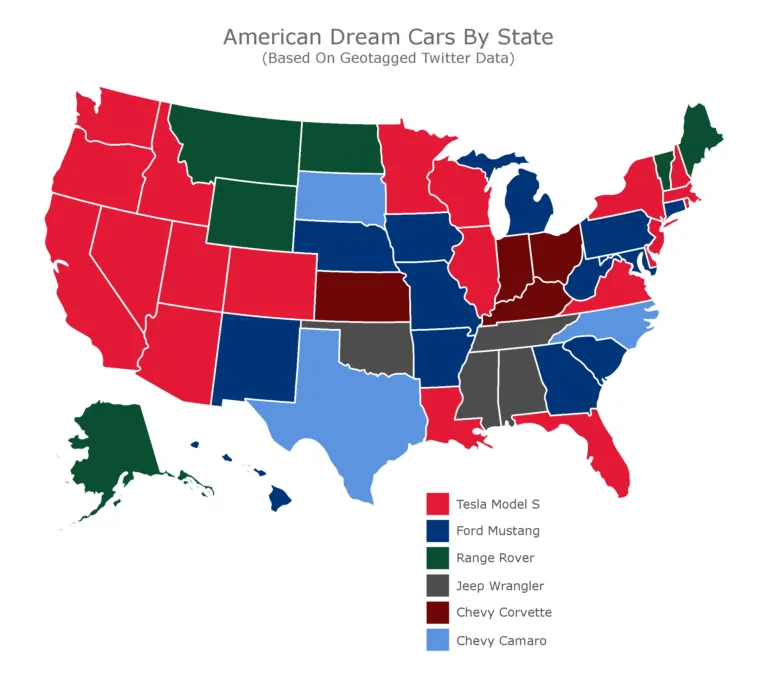 In addition to Tesla's monumental quarter, the company was also met with some international achievements. In Norway, Tesla sales outsold all gas and diesel cars combined last month. While definitely an impressive feat, it's worth noting that Norway's electrified market share is at an astonishing 64.8%. The same recognition was given in the UK where Tesla delivered 3,459 units in September. The two countries have played a major role in confirming Tesla's (and electrified vehicles in general) long-term position worldwide. We are heading in a clear and certain direction with Tesla leading the pack.
Using public search data such as hashtags, Autowise found the Tesla Model S to be "America's Dream Car". This shows a clear shift in how the public is perceiving Tesla and electric vehicles. For a while, electric cars were seen as a drag and here they are today, annihilating at drag races.
---
Tesla Refresh
Due to Tesla's nontraditional model years and erratic changes, many are constantly asking when the next major refresh is. While the automaker stands by the fact that a "refresh" is not in the works, major changes make constant appearances such as the transition from MCU1 to MCU2 or Autopilot 1 to the now FSD capable Autopilot 3. This month we saw a slew of both confirmed upgrades and new patents filed.
A patent for a new, more efficient, power steering system has been filed. Another patent has showed Tesla's intent on producing a bezel-less display. The idea was first seen last year in the rumored Model S and X refresh which was set to make the interiors feel more minimalist to fit in line with the Model 3. Those rumors never came to fruition but some still expect Tesla to act on them in the coming year.
In current Tesla news, the Model X is now being built with a new pair of front seats. Stated as being less bulky, these new seats will offer just a tad bit more legroom to passengers in the rear. They will also offer a new storage compartment on the backs, a feature that has been missing for some time now. The automaker seems to be focusing on increasing comfort as we also saw new patents filed for a new vision of temperature controlled seats.
With a few battery-related acquisitions such as Hibar Systems and Maxwell Technologies, Tesla is seemingly moving forward with their plans on producing their own battery cells. The electric car automaker recently increased the range of both the Model S and X by three miles but more could be on the horizon.
Tesla's choice of not having a rain sensor has been controversial since the beginning. Their cars only received auto wipers in 2018, something other manufacturers have offered for nearly a decade. The automaker and technology conglomerate chose to rely on their Autopilot camera systems to detect rain. With a bit of training, this could add another industry-leading innovation to Tesla's resume. Through a system dubbed "Deep Rain", Tesla looks to create a neural net to constantly improve their wipers as well as adapt Autopilot and FSD conditions to the surrounding weather. In relation, there has been a patent filed by the company for electromagnetic wipers.
---
Upcoming Tesla Updates
With software update V10 being released not too long ago, one would think that we wouldn't see a noteworthy software update from Tesla for a little bit. That, however, has not been the case as the engineers have been tweaking with the car's firmware and will be pushing out an update that will result in a nominal power increase of about 5%. At the end of the day, not much of an increase, but an increase nonetheless. Some owners have already started to receive the update which not only included the power increase but also 'Scheduled Departure' and 'Automatic Navigation'.
Tesla explained Scheduled Departure as:
It's now easier to have your car comfortable and ready to drive with Scheduled Departure. For any location (e.g. Home), pug in your car and select a time for when you want your car to be ready to drive. Once your specified time is set, the car will schedule charging to complete before peak electricity rates begin (6AM) to reduce energy costs and ensure consistent regenerative braking and performance. it also automatically starts climate control so the cabin is comfortable at the set departure time.

To enable Scheduled Departure for the current location, go to Charging > Schedule/ Then select DEPART AT and set the departure time, choose whether you'd like Scheduled Departure to apply ALL WEEK or only on WEEKDAYS. If ALL WEEK is selected, you have the option to "Precondition Cabin on Weekdays Only" by selecting the checkbox.
Automatic Navigation is also another interesting Quality of Life feature:
Automatic Navigation starts a route to a likely destination when you get in your car. Automatic Navigation routes you to locations associated with upcoming calendar events, to Work when leaving Home in the morning (Monday through Friday) and Home when leaving Work in the afternoon or evening (Monday through Friday).

To adjust Automatic Navigation, tap Controls > Navigation > Automatic Navigation. To set your work and home addresses, tap Navigate ten tap Home or Work and enter the address as necessary, then tap Save.
If you look at Tesla's configurator you will see that Tesla has already adjusted the ranges of both the Model S and Model X. The Long Range Model S now has a range of 373 miles (up from 370) and the Long Range Model X is now 328 miles (up from 325).
Also, it wouldn't be Tesla if there wasn't some sort of quirky new feature to look forward to. This time Elon Musk and Tesla are taking advantage of the new noise-maker legislature that requires electric cars to emit a sound when they travel under a certain speed. The automaker will develop some unconventional noises to emit such as goats and Musk stated that they will consider allowing owners to upload their own sounds (although that one probably is not the best idea).
???? & ???? sounds too (also, of course)

— Treelon (@elonmusk) October 6, 2019
---
Tesla Full Self-Driving and Autonomy News
At the beginning of this month we wrote about Tesla's aquisition of AI startup Deepscale. Deepscale specializes in efficient Deep Neural Networks (DNN) that are used to improve the vehicle's perception systems. The perception systems, which uses sensors, mapping, planning, and control systems to interpret and classify data in real-time are tremendously important if any car wants to be able to perceive the world around it and have any chance of being fully autonomous. With it being reported that about 10% of the Autopilot team left over the summer, Tesla was in need of new talent to help with their quest for full-self driving. Hopefully, the team will be able to make an impact on Tesla's Autopilot/FSD efforts.
In the latest Tesla news, Musk states that he believes that FSD will be "feature complete" by the end of the year. During the Q3 Earnings call, he was finally able to explain what his interpretation of "feature-complete" means.
"Yeah, feature-complete, I mean, it's the car able to drive from one's house to work, most likely without interventions. So it will still be supervised, but it will be able to drive — it will fill in the gap from low-speed autonomy with Summon. You've got high-speed autonomy on the highway, and intermediate speed autonomy, which really just means traffic lights and stop signs."

"So feature-complete means it's most likely able to do that without intervention, without human intervention, but it would still be supervised. And I've gone through this timeline before several times, but it is often misconstrued that there's three major levels to autonomy. There's the car being able to be autonomous, but requiring supervision and intervention at times. That's feature complete. Then it doesn't mean like every scenario, everywhere on earth, including ever corner case, it just means most of the time."
With Smart Summon being released to the public a few weeks ago, the last thing that is left for Tesla to release to be feature-complete is Autopilot for the city to cover the "intermediate speed autonomy". Later on, Musk would state that he believes that a limited early access release of the feature-complete FSD will make its way to certain owners by the end of the year. After becoming feature-complete, Musk states that there will still be two levels of refinement to go for the system.
"And then, there's another level which from a Tesla standpoint, we think the car is safe enough to be driven without supervision. Then the third level would be that regulators are also convinced that the car can be driven autonomously without supervision. Those are three different levels."
We'll see if FSD follows Tesla Time like Smart Summon did or if we will see reports of feature-complete FSD at the end of December.
Also, FSD will see another price increase on November 1st. The price will increase another $1,000, jumping up to $7,000 now for the feature. Musk retains that the price increase is negligible once FSD becomes complete and you can have your own fleet of robotaxis that will make you back the money.
When the car is FSD without supervision, ie robotaxi, you'll be able to earn far more than monthly lease/loan cost by allowing others to use it. Managing a small fleet of robotaxis will be a career for many & much better than driving a single car.

— Treelon (@elonmusk) October 12, 2019
---
Tesla Model 3 News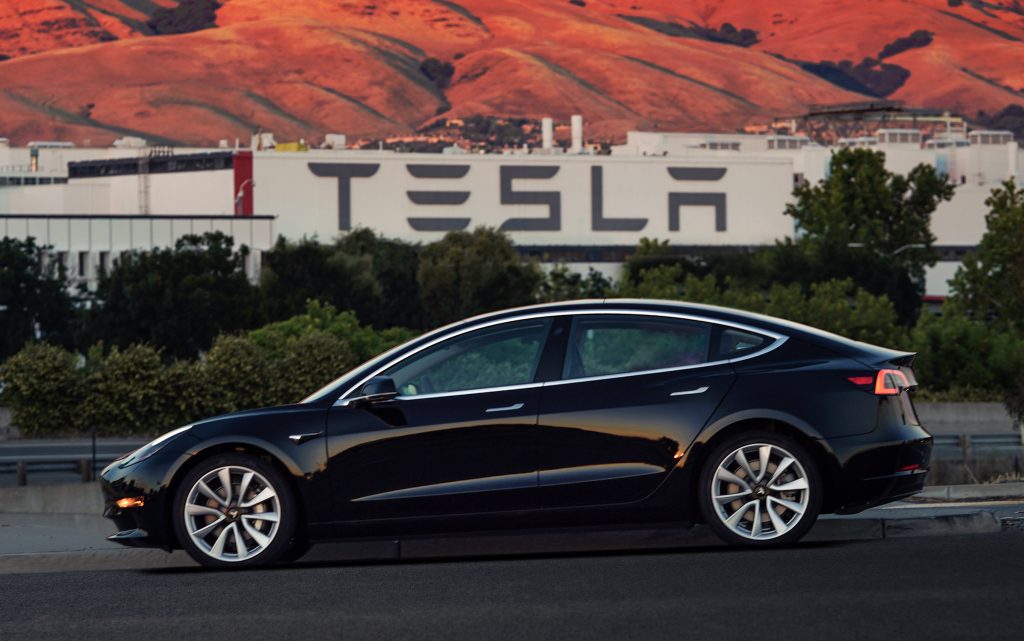 Tesla's most popular and most sold vehicle, the Model 3 has been seeing some changes recently. The Performance trim has been increased by $1,000 to $56,990. This could mean that the rumored Track Mode will be a standard with the higher trim. Track Mode is set to come as an over-the-air software update but there could potentially be other hardware involved. Everything regarding the new mode is still uncertain so we will just have to wait it out.
Additionally, the Long Range AWD got slightly faster throughout the month. Tesla's online configurator now shows the trim with a 4.4 second 0-60 (previously 4.5 sec). The Standard Range Plus got a bump in both range and price. For $39,490 you now receive an EPA rated range of 250 miles. A $500 increase in price for 10 extra miles. The Standard Range Model 3 is still available over the phone and in-person with an MSRP of $35,400.
Interestingly enough, Model 3 estimated delivery times are starting to lengthen again. In the U.S, we saw an increase from 2-3 weeks to 6-10 weeks or 8-10 weeks for the Performance variant. This could be due to an increase in international orders as Tesla continues to open in new markets or the transition to building the base Model 3 solely at Gigafactory 3 in Shanghai.
---
Model Y News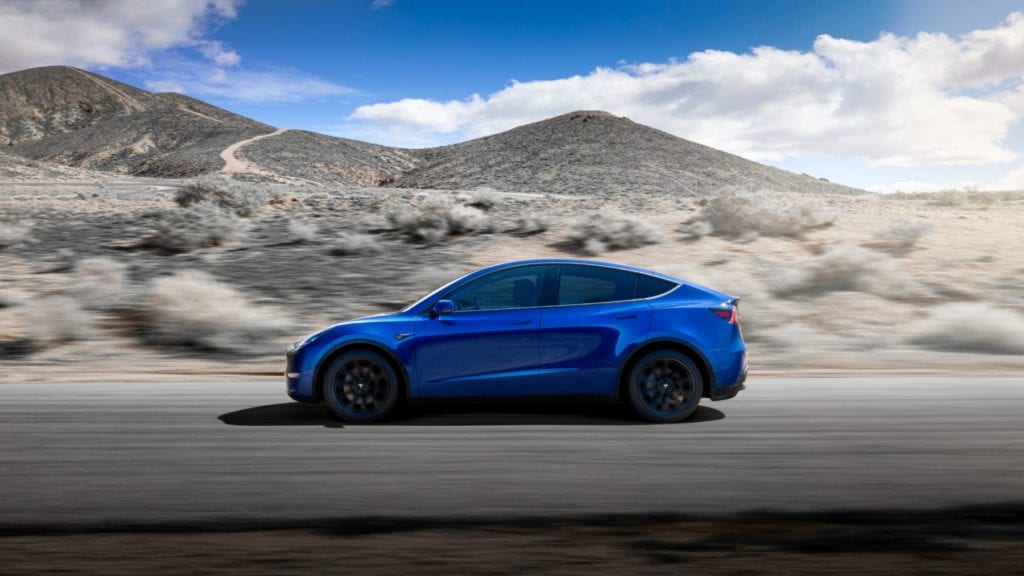 As we inch closer to the release date, the Tesla Model Y has been spotted more and more now being tested on public streets. For those living in a cave, the latest Tesla news is the Model Y, Tesla's next vehicle which is expected to begin deliveries late next year. The electric crossover boasts a range up to 300 miles and a 7-seat option.
After the end of Q3 '19 Tesla announced that they are actually ahead of schedule with the Model Y. Initially expected to begin deliveries in fall of 2020, the automaker now has moved the time frame up to summer of 2020.
"Model Y equipment installation is underway in advance of the planned launch next year. We are moving faster than initially planned, using learnings and efficiencies gained from our Gigafactory Shanghai factory design. We are also ahead of schedule to produce Model Y and now expect to launch by summer 2020."
Crossovers are already the largest vehicle segment by far in the US with growth that has somehow not ceased. Experts expect the Model Y to outsell all other Tesla vehicles. With it's $39,000 base price and Tesla's undeniable lead in electric cars, expect this vehicle to be the new standard as we roll into the next decade.
---
Tesla Truck News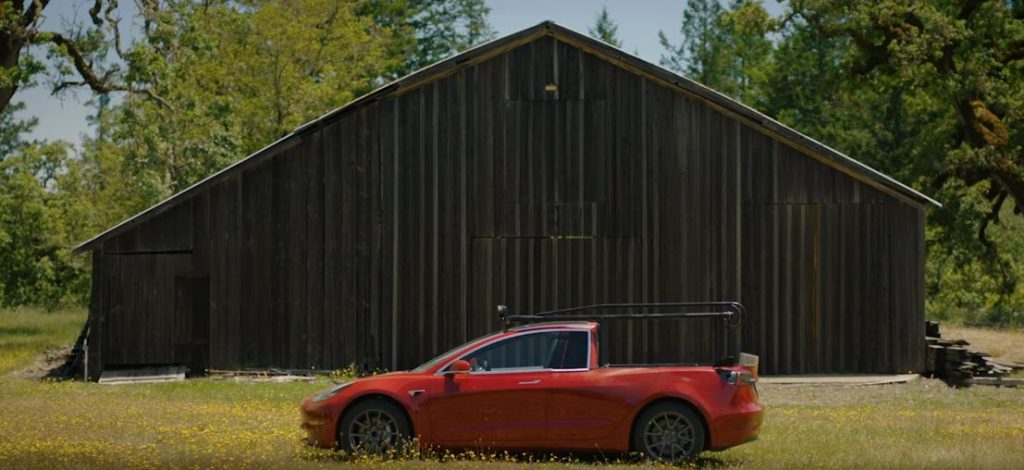 Just a few weeks away, Musk has reiterated his plans to unveil the Tesla truck in November. The latest Tesla news came expected since this time frame was given nearly a year ago. A lot of ludicrous and possibly exaggerated specs have been teased throughout the year yet we still know very little about Tesla's next major project. The electric truck originally stated to have a "really futuristic-like cyberpunk Blade Runner design" has notably been dubbed the Cybertruck by Elon Musk himself.
The Tesla truck will be on the larger end with a 6-seat option. The numbers thrown around in regards to range have been 400 to 500 miles "maybe higher". Musk has previously disclosed wanting the truck to have a larger battery pack than the other Tesla models. This makes sense as even the Rivian R1T needs a massive 180 kWh battery pack in order to achieve a similar range. Apart from the comically stated 300,000 lbs of towing capacity, the Cybertruck is lining up to go head to head with other electric trucks soon to enter the market.
Cybertruck doesn't look like anything I've seen bouncing around the Internet. It's closer to an armored personnel carrier from the future.

— Elon Musk (@elonmusk) October 14, 2019