Hello everyone and welcome to another addition of our weekly round up and the first of 2019, where we recount the EV news that we didn't cover at length. I hope you all have had a wonderful week. This week we had a lot of announcements about electrification, without any sort of additional details, so we are just gonna have to wait in suspense. Along with the EV news that we did not cover, we have a recap of all the EV news that we did cover in length at the bottom as well, in case you missed it.
Ford is Planning to Electrify Their F-Series Trucks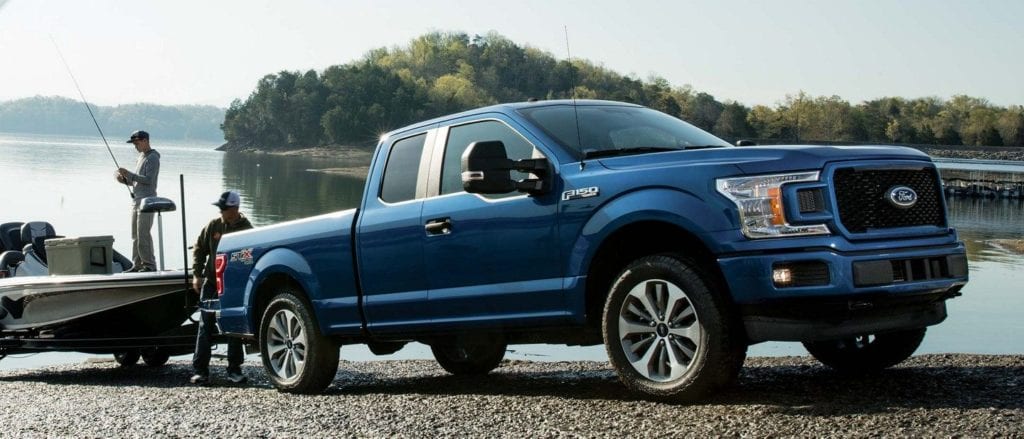 At a presentation at the Deutsche Bank Global Automotive Conference in Detroit on Wednesday, Ford Group Vice President for Marketing and Sales Jim Farley had confirmed that the company would be looking towards electrifying their F-series trucks:
"We're going to be electrifying the F-Series—battery electric and hybrid,"
Obviously nothing much more than that has been stated. Nonetheless it is good to see that Ford has at least publicly announced the intention of building electric pick up trucks. If you caught our electric pickup truck list, you would see that there are some exciting electric trucks coming from newer companies, while the likes of Dodge, Ford, and Chevy aren't showing much. The F-series is a by and large the most sold automobiles in the United States.

Having an electric variant of the most sold vehicle in the country would be a huge step in increasing the adoption of electric vehicles. Still there is absolutely no specification about the electric F-series. Will it be an all new truck? Will it be a battery electric version of the F-150? We'll just have to wait and see.
Read More Via
Detroit Free Press
---
GM Kinda-Sorta Also Said That They Will Have an Electric Truck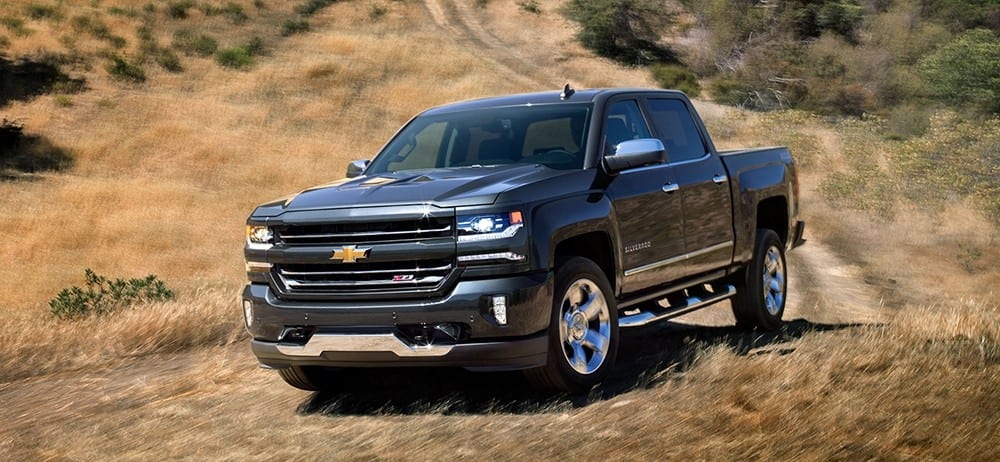 It seems that GM might also be feeling some sort of pressure from the upcoming electric pickups. During the Wolfe Research Global Auto Industry Conference, GM CEO Mary Barra gave a 'kinda-sorta' answer when asked about the possibility of an electric pickup truck:
Well, what I would say is we've been very clear. We believe in an all EV future. We've invested heavily in fuel cells as well but beyond that I don't have anything specific to say. But I think if you look at where –our very strong statements are believing in all EV future, stay tuned.
So not really a confirmation, but not exactly a denial as well. That in itself is progress as a few months ago we reported on, Mike Abelson, GM's vice president of global strategy, stating that there would not be any electric trucks for the foreseeable future. While GM might not be afraid of newcomers like Rivian or Atlis stealing away their sales, with the announcement of rival Ford having an electric pickup in the works, it might have motivated GM enough to get in the game.
Read The Transcript via SeekingAlpha
---
Audi Confirms Production of PB18 e-tron
Remember that gorgeous EV concept that Audi showed off some months ago? Well recently Bram Schot, Chairman of the Board of Management of AUDI AG, confirmed to Autoweek NL that there will be a limited run of 50 PB18s being made. Unfortunately, nothing more that that has been said about the limited-production run of the car. The PB18 concept was filled with some interesting feature. The first being a solid-state battery which is still prohibitively expensive, but seeing as there will only be 50 models of this electric hypercar, price might not be an issue. If it does come with the solid-state battery, then it might be the first production car to do so. Secondly, the concept featured a system that allowed the pedals, seat, and steering column to be slid towards the center of the cockpit. While its highly doubtful that that feature would make it into production, it would be insanely cool to see if be done. Release date and pricing have additionally not been announced, but you can expect it to be the most expensive car to come from Audi, so start saving up.
Read More via Autoweek Netherlands
---
Volkswagen and Ford Announce Alliance That Includes Working on Electric Vehicles
This alliance seems to have been brewing for some months now. A few days ago Ford and Volkswagen had made an official announcement about a global alliance being formed between the two. While a big part of the alliance seems to deal with commercial vans and trucks, a part of it will work towards electric vehicles:
In addition, Volkswagen and Ford have signed a memorandum of understanding to investigate collaboration on autonomous vehicles, mobility services and electric vehicles and have started to explore opportunities. Both companies also said they were open to considering additional vehicle programs in the future.
While the specifics of the electric vehicle program have not been announced, rumors are saying that VW might license out its EV-centered MEB platform to Ford. Obviously nothing official has been said, but still, these are two very big automakers coming together, so hopefully there will be some meaningful progress in the EV space from them.
Read The Press Release Ford
---
Nissan Shows off Its IMs Concept, Calls it an "Elevated Sedan"
Although Nissan arrived early to the EV party with the LEAF, they haven't really expanded much since then. Well it seems that they finally got the gears turning, as fresh off their LEAF e+ announcement, they showed off their IMs concept at the 2019 North American International Auto Show. The IMs maintains a sedan shape, while being taller than one would expect. Nissan calls it an elevated sedan due to the battery pack in the floor elevating the cabin. Additionally Nissan is showing off a seating arrangement that I don't know if I've seen before.
While closer to a sedan than a crossover, the IMs concept's revolutionary proportions create a vehicle segment all of its own. It is defined by its pure electric-vehicle identity, with the battery located under the body, elevating cabin height. Its stretched interior space, a result of the vehicle's extended wheelbase, features unique "2+1+2" seating architecture with pivoting front seats and a rear seat that either offers three-across seating, or, once the slim rear outboard seats are folded, an indulgent "Premier Seat" in the rear center, worthy of world-class executive travel.
The concept's powertrain is a dual-motor setup that has a 115kWh battery that generates 483 horsepower (360 kW), 590 lb-ft (800 Nm) of torque, and an estimated range of 380 miles. Pretty respectable specifications. The IMs concept will be one of the 8 fully-electric cars that Nissan will release by 2022, but look for both the styling and powertrain to be turned down. Hopefully that funky seating arrangement makes it into the production version though.
Read More Via Nissan
---
Ducati Will Soon Enter the Electric Motorcycle Space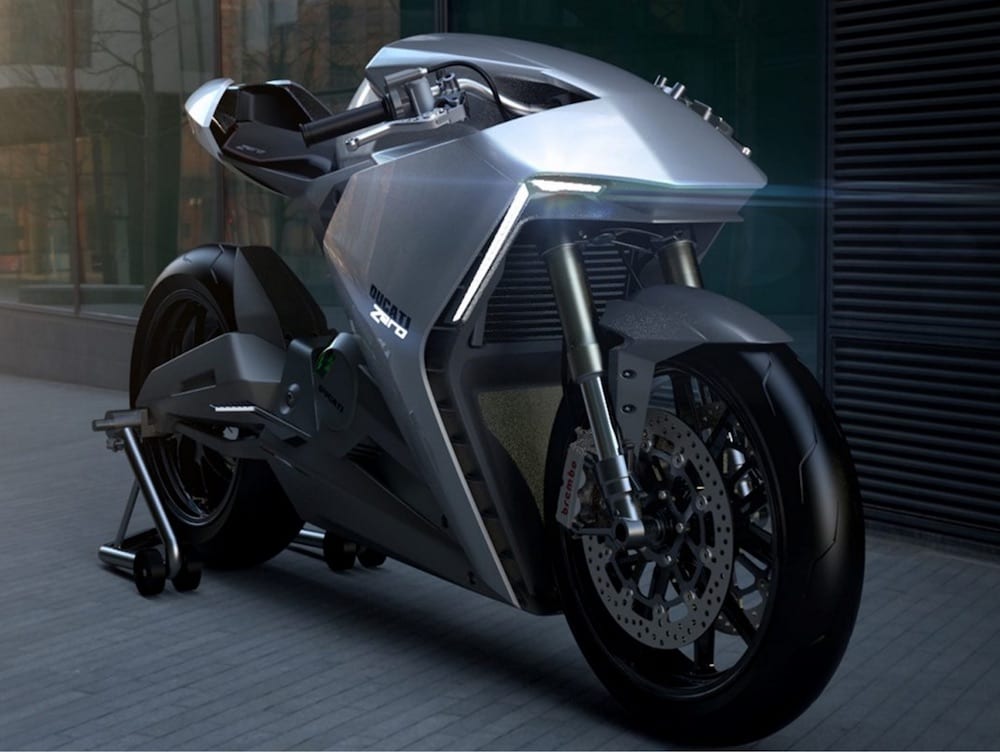 Ducati has been tip-toeing around making an electric motorcycle. They have collaborated on electric bicycles and have collaborated on designing an electric motorcycle with the Milan Polytechnic School of Design. But it seems that they are finally stepping up to the plate as the company's CEO, Claudio Domenicali spoke at a Motostudent event in Spain and told the crowd:
"The future is electric, we're not far from starting series production."
Surprise, surprise, there isn't any more details surrounding the announcement, but it is an indication of a large vehicle maker going towards electric vehicles. The motorcycle industry might be mirroring what is happening with the pickup truck segment. The established motorcylce makers have not progressed with electric motorcycles, while companies such a Zero Motorcycles have been making headway. Harley Davidson has recently showed its production Livewire electric motorcycle, and now Ducati has announced its intentions, so maybe this will start a tidal wave of other motorcycle makers starting to produce electric motorcycles. A point of note: Ducati is owned by Lamborghini, which is owned by Audi, who is part of the Volkswagen Group that intends to have an electrified version of each one of their vehicles by 2030, so there might really have been no way for Ducati to escape making electric motorcycles.
Read More Via Electrek
---
In Case You Missed It: