If the name Fisker rings a bell, it should. Henrik Fisker was the notorious designer behind iconic cars such as the BMW Z8 and Aston Martin DB9. After decades of designing dream cars for others, he finally made his own. The Fisker Karma was the first premium plug-in hybrid on the market. Sadly, Fisker Automotive had to file bankruptcy when their sole battery supplier, A123 Systems, went broke. Now just a few years later, Fisker is back in the news with an upcoming all-electric luxury car, an autonomous shuttle, an affordable mass market vehicle, innovating with solid state batteries, and now teasing the possibility of a future electric convertible car.
The setback obviously didn't stop the entrepreneur as Henrik reopened doors in 2016 under Fisker, Inc. This time labeled as an e-mobility company with bigger plans than ever. They once again made waves and drew attention back into the EV world with the unveil of the all-electric Fisker Emotion concept at CES in 2018.
"We see ourselves as an e-mobility and technology company. We don't see ourselves as a car company."
[gdgallery_gallery id_gallery="82″]
Its specs were just as impressive as its design and luxury. Boasting a 400 mile range, 3 second 0-60, 161 mph top speed, and level 4 autonomy, it was the only electric car worth keeping an eye on at the time. The Emotion was originally set to go into production this year but things quickly changed as the picture grew larger.
Having dubbed themselves an "e-mobility and technology company", they set course on the advancement of autonomous electric shuttles and development of solid state batteries.
The Fisker Orbit, their autonomous electric shuttle, is set to begin testing on a corporate campus later this year. Its intention is to provide a fully autonomous shuttle service on private properties such as colleges, corporate campuses, parks, airports, ect.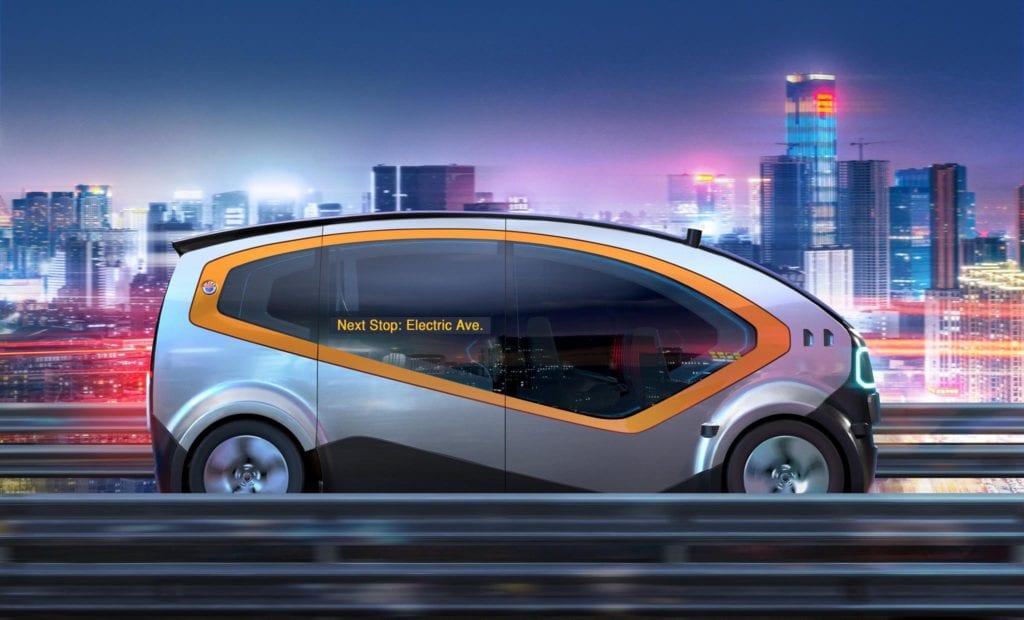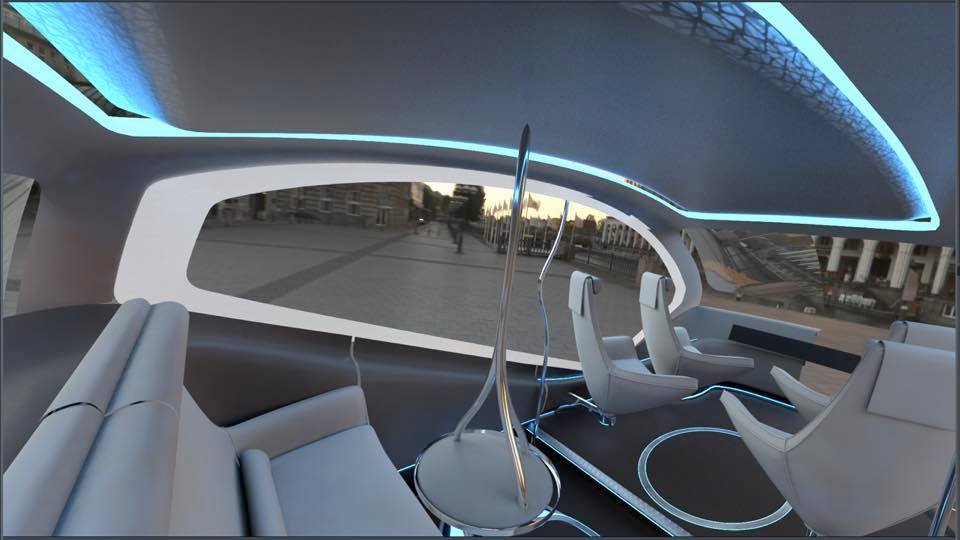 More important to the future of mass market EVs is Fisker's work on developing a solid state battery. A solid state battery will have greater energy densities, provide more range, more stability, and could cut manufacturing costs. The company claims it has produced a cell with densities of 500 watt-hours per kilogram which is roughly twice as dense as the best batteries currently on the market. Fisker seeks to make batteries eventually costs $75-$100 per kilowatt hour.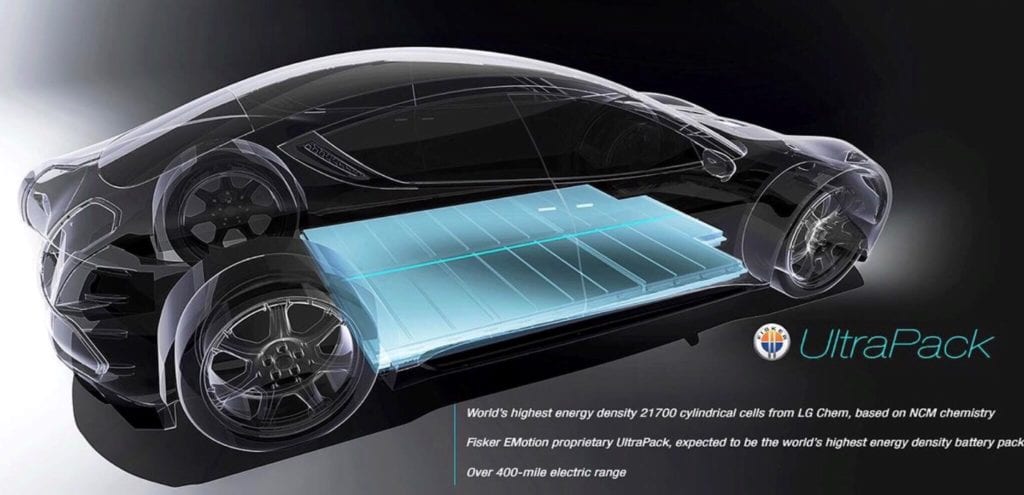 With an undisclosed investment from Caterpillar, a Fortune 100 company, Fisker has been focusing intensely on the development of their solid state battery and upcoming mass market electric car. After development, Fisker will off source manufacturing of the batteries and focus on vehicle production and e-mobility solutions.
An unnamed $40,000 mass produced electric Fisker is set to enter the market in 2021. The Fisker Emotion was quickly delayed until the use of solid state batteries becomes feasible. It will be released soon after the high volume car or possibly alongside it which has become untraditional. Typically, new electric car manufactures release their highest tiered model upfront and slowly work their way down in status and pricing.
"We don't have to prove we can make a luxury car, we already did that with the Fisker Karma."
As you can see, Fisker definitely has a lot on their plate and they're just beginning. It's too early to start predicting volumes but Fisker's end goal would be in the hundreds of thousands of electric cars built annually. With a master plan that ambitious comes a long list of models.
We've heard about the Emotion in the luxury segment and the unnamed $40,000 Fisker being their entry level car and debut into the mass market but apart from that, Fisker has been silent with their future electric car plans. But with a single tweet, we got a glimpse of what Fisker has in store for us.
Eventually, we got to have one…

— Henrik Fisker (@henrikfisker) January 14, 2019
Convertibles are nothing new to Henrik Fisker having designed them in the past. The BMW Z8, Aston Martin DB9, Aston Martin Vantage, and VLF Force 1 V10 Roadster are all convertibles designed by Henrik himself. Their designs respectively hold up to their brands rather than the Fisker name but looking at another car we can get a general idea of what a Fisker electric convertible car might look like.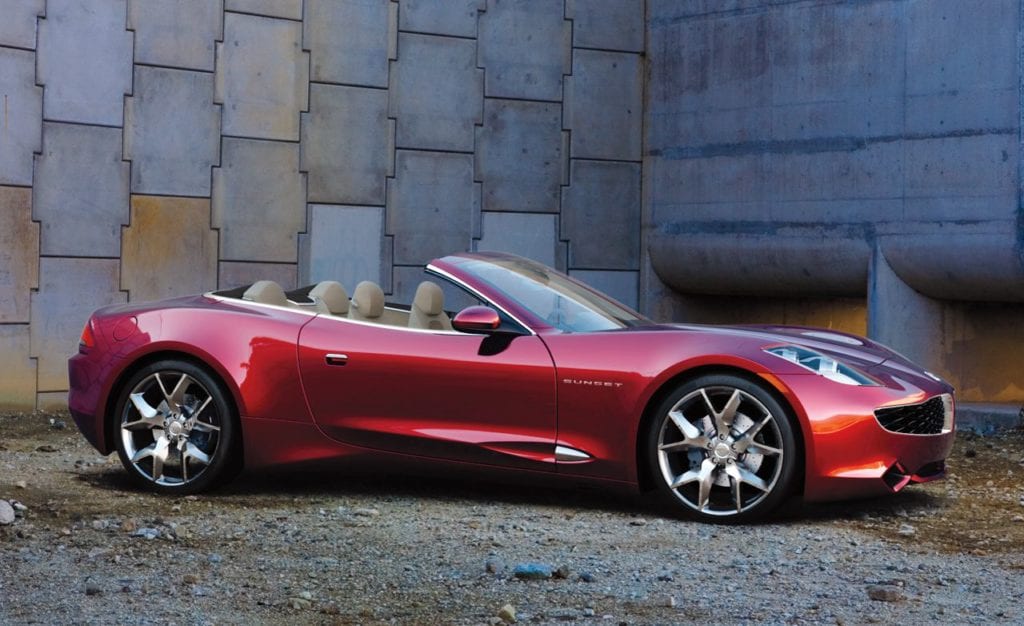 The Fisker Karma S "Sunset" was based on the original 2012 Karma. It was scheduled for a 2013 release before the company went under. Fisker also had plans for a shooting brake dubbed the Fisker Surf.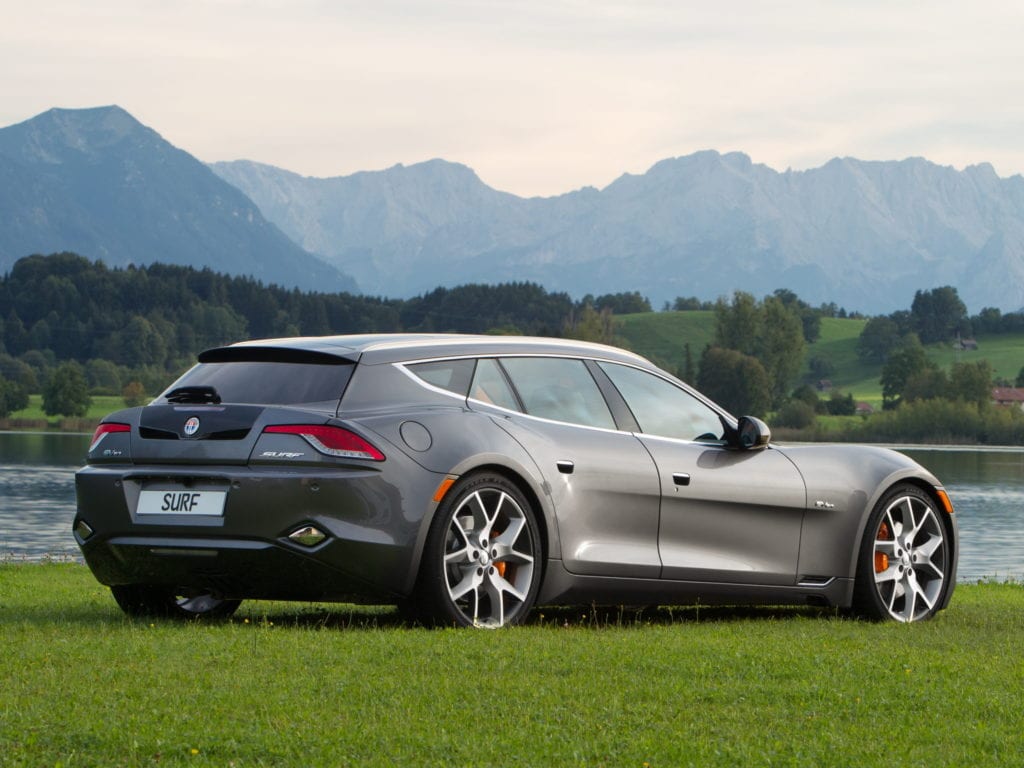 Rather than let these ideas die, we can only imagine that similar models will eventually be released under the new Fisker, Inc. But that's just speculations. If not, something better. Regardless, Fisker's designs are some of the greatest and I'm happy to see anything that comes from them. Alongside their shuttle service, solid state battery development, and entry into the mass market, we will be hearing more about Fisker and their projects for years to come as the place themselves as one of the leading companies driving our future forward.