Hello everyone and welcome to another addition of our weekly round up, where we recount the EV news that we didn't cover at length. This week we did not really have that much news, however we did get confirmation from Mazda that an electric car will come next year. Additionally we got a new infographic regarding the upcoming Honda E and some of its future. Along with the EV news that we did not cover, we have a recap of all the EV news that we did cover in length at the bottom as well, in case you missed it.
Honda Releases More Info About the Honda E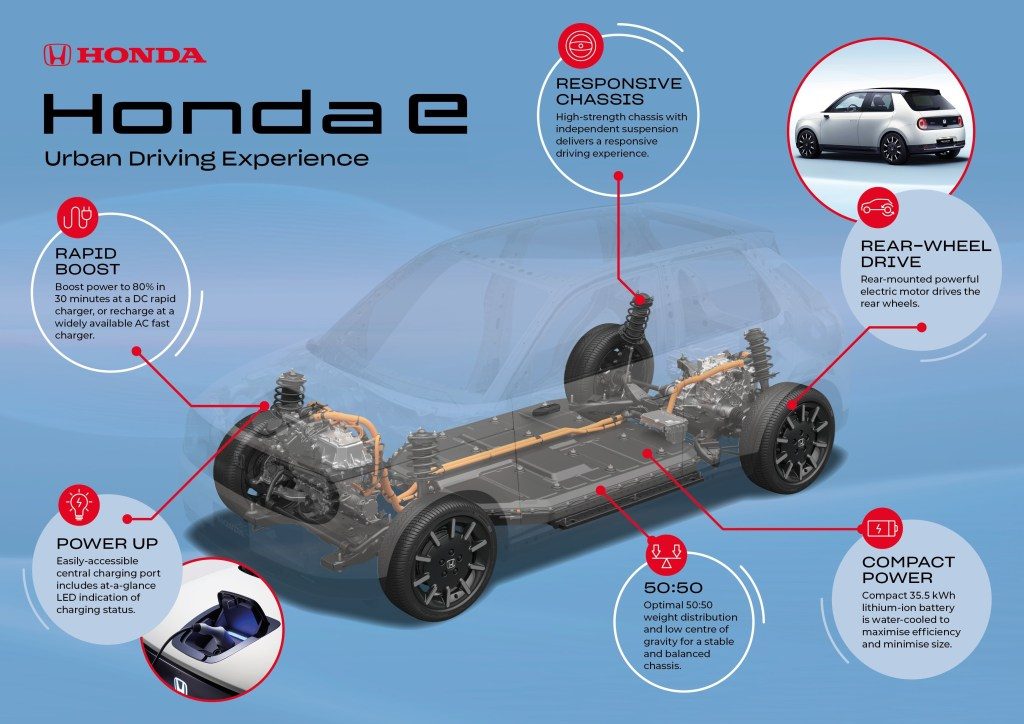 To ease waiting time for the official unveil of the Honda E, the Japanese automaker has released some more information about their forthcoming electric car. The Honda E's 35.5 kWh battery provides 200km (125 miles) of range and is positioned in a noteworthy position, giving the car a 50/50 weight distribution for optimum handling.
The battery is positioned at a low level under the floor, and centrally within the wheelbase of the car, affording a 50:50 weight distribution and low centre of gravity for optimal handling and stability. Power from the high-torque electric motor is delivered through the rear wheels, enabling steering precision even at high acceleration.

The platform offers a combination of ride comfort and agility. The four-wheel independent suspension is engineered to offer outstanding stability in all conditions, a smooth ride and responsive handling. Elements of the suspension components are forged aluminium to reduce weight and benefit performance and efficiency.
Also of note, Honda has revealed that it has received 31,000 "expressions of interest". How many of those "expressions of interest" have resulted in a deposit on the car? We don't know. Another thing we still don't know is the price, which we hope will be proportionate to the E's low range.
Read More Via
Motor 1
---
First Mazda Electric Car to Come Next Year
In an interview with Automotive News Europe, Mazda CEO Akira Marumoto had touched upon Mazda's strategy moving forward. Of note, Marumoto had stated that:
"…the first Mazda battery-electric vehicle will hit the market next year. Finally, we will introduce plug-in hybrid models from 2021 or 2022. So we will eventually achieve the target, although we will have some difficulties in 2020."
While we know that Toyota and Mazda have a partnership regarding electric vehicles, Marumoto stated:
"We are jointly developing a new EV architecture with Toyota, but we will first introduce our own EV on a Mazda architecture in 2020."
With the new electric car coming out next year, we have basically no information about, which is pretty usual. When will we see some specifcations and targets from Mazda? Mazda makes very competent and underrated cars for its price point, so I am very intersted to see what their first entry into the electric world will be like.
Read More Via Automotive News Europe
---
Norwegian Hydrogen Refueling Station Explodes, Prompts a Halt of Toyota and Hyundai Fuel-Cell Cars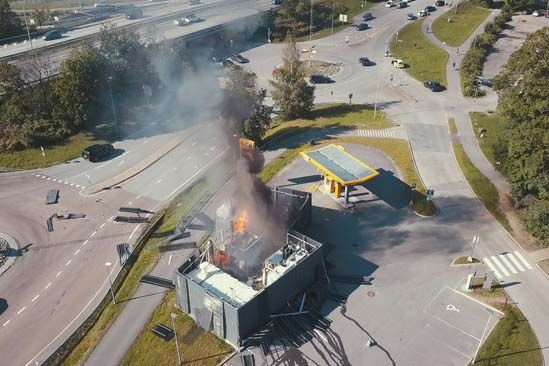 Last week, a hydrogen station in Norway exploded, hospitalizing two people and sending off a shock-wave which triggered the airbags of vehicles in the vicinity. Jon André Løkke, CEO of Nel Hydrogen, the company operating this station had stated that at this moment that they are unsure of the cause of the explosion. As a precaution, Nel have shut down 10 of their other hydrogen stations while they figure things out. Naturally with no where to refuel the car in the country, Toyota and Hyundai have paused the sale of their fuel-cell cars. Additionally Toyota has offered its fuel-cell customers a loaner car while the stations are closed. This however has not put a damper on Toyota's headstrong attitude towards hydrogen fuel-cell cars:
"This does not change our view of hydrogen, and it is important for us to point out that hydrogen cars are at least as safe as ordinary cars. The hydrogen tanks themselves are so robust that you can shoot them with a gun without knocking them."
While that may be true, hydrogen fuel-cell cars are scrutinized even more than electric vehicles, so every incident will be put under an even larger microscope. The infrastructure is still far too thin, think about it, people in Norway literally cannot refuel their cars. Even if every charging station in your area were to break, you could always charge at home. Regardless, Toyota still maintains its positive outlook towards hydrogen, but with their recent electric vehicle plans, it looks like they are working on a fall back.
Read More Via TU (Norwegian)
---
Bogotá, Colombia Plans to Add Nearly 600 Electric Buses, Making It the Largest Latin American Fleet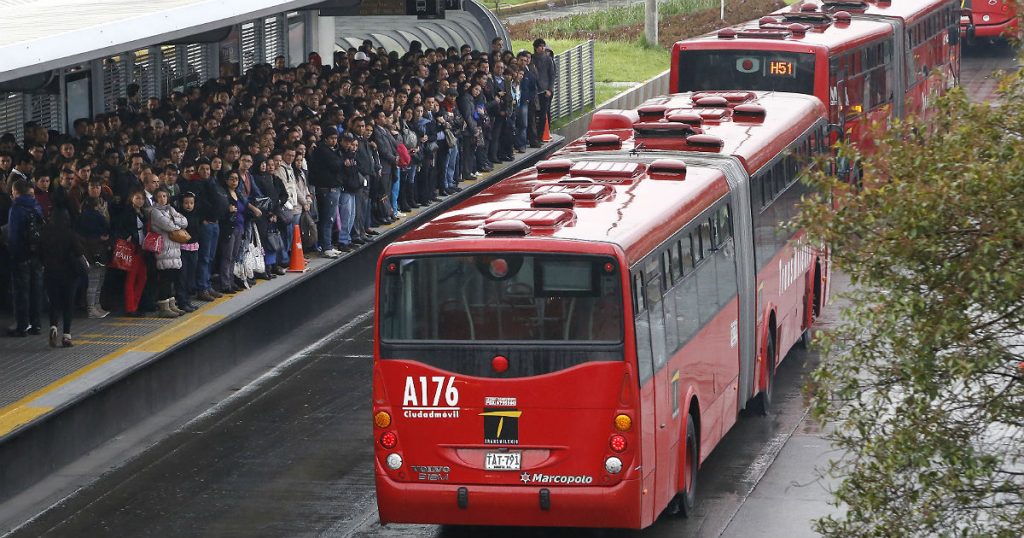 The Colombian capital Bogotá plans to add 594 electric buses to its TransMilenio public bus system in 2020. This will give it the largest fleet of electric buses in Latin America. These 594 electric buses are part of TransMilenio's first phase of upgrading their entire fleet to be more environmentally friendly. A second phase of buses using "other low emissions technologies" will increase the total to 2,779 buses (including the initial 594 electric buses). What are the other low emissions technologies being used, and will there be any more electric buses released in the second phase? We do not know. Of the 594 electric buses, 553 will be operation, while the other 41 will act as reserves. Currently the manufacters that have made the bidding shortlist include: BYD, Miysui – Caetano, Siemens, Sunwin, Youtong, Yinlong, Dongfeng, Sinotruck, Foton, and Zhongtong. Having the largest electric bus in Latin America might not be awarded to Bogotá as Chile is looking to add on to their 200 electric bus fleet with an additional 500 electric buses in Santiago. It looks to be some nice competition and adoption in South America, while we in the States have Philadelphia boasting about its 25 electric bus fleet.
Read More Via Transmilenio
---
2021 Toyota Tundra Hybrid Spied
Toyota's upcoming Tundra Hybrid might be under all that camouflage. While there is not concrete evidence of it being a hybrid, the photographers said that they heard the hum of an electric motor at low speeds. There have been rumors regarding a Tundra hybrid, and given the active development during electric trucks right now, it would not be far-fetched to think Toyota would hybridize their trucks. They already have a fairly beefy power train in the LS500h that could be used in the new Tundra. However all of this is pure speculation until we hear something from Toyota themselves.
Read More Via AutoBlog
---
EV News You Missed: