Volkswagen subsidiary MOIA has announced that they will be launching their full electric shuttle bus service beginning this April once they conclude testing for their currently operating buses.
MOIA is currently finishing up tests for 10 of their electric shuttles in Hamburg, Germany. As tests reach their conclusion, the Volkswagen subsidiary will carry out technical inspections and train several hundred drivers to operate the electric shuttles throughout Hamburg so that they may become a fixture in the streets of the German city. Once all tests are completed, MOIA expects to start public operation by launching a fleet of 100 electric shuttles in April of this year.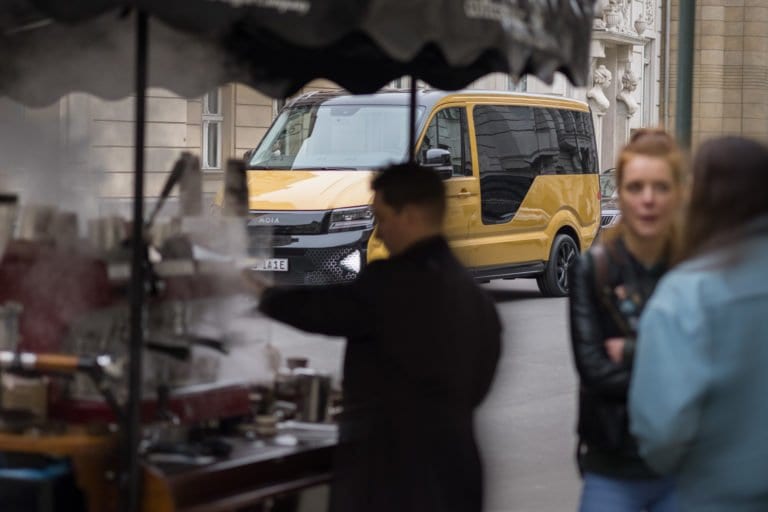 Michael Westhagemann, Senator for Economics, Transport and Innovation in Hamburg, commented on the recent announcement, stating:
"Innovation is crucial in making mobility in Hamburg quieter, safer and more environmentally friendly. Ridesharing services close the gap between taxis and local public transport. Ridesharing reduces individual trips and relieves urban traffic overall. We are going to host the ITS World Congress in 2021 and want to use this opportunity to advance the digitization and efficiency of our roads."
MOIA CEO Ole Harms went on to explain:
"Today we're giving you a taste of our new mobility services that, in the future, will add another attractive component to Hamburg's mobility mix. We've partnered with cities and transportation companies to work on solutions for traffic-induced urban problems such as traffic jams, air and noise pollution, and lack of space. We're putting a new, integrated mobility offering on the road in the heart of Europe in combination with a tailor-made electric vehicle and a complex, digital product. Hamburg is a global lighthouse project for us. In this city, we'll be optimizing our ridesharing to provide a perfect service, the highest efficiency and to the greatest possible traffic-relieving effects before we expand further in the world."
MOIA COO Robert Henrich added:
"MOIA offers a service from Hamburg, for Hamburg. Since the beginning of 2017, our team in Hamburg has worked on implementing Europe's largest fully electric ridesharing project. In the last two years, we have fleshed out the customer experience, developed the software and created the operational conditions to launch our project. These include, for example, finding drivers, building depots and installing charging stations. Today marks the beginning of the last phase, in which we will test our final product on the streets of Hamburg."
Over the next twelve months, MOIA intends to steadily increase the fleet size to 500 vehicles. At a later stage, MOIA plans to increase the fleet to 1000 electric shuttle buses, but their main focus for the time being is on hiring and training as many drivers as possible before the service's initial launch.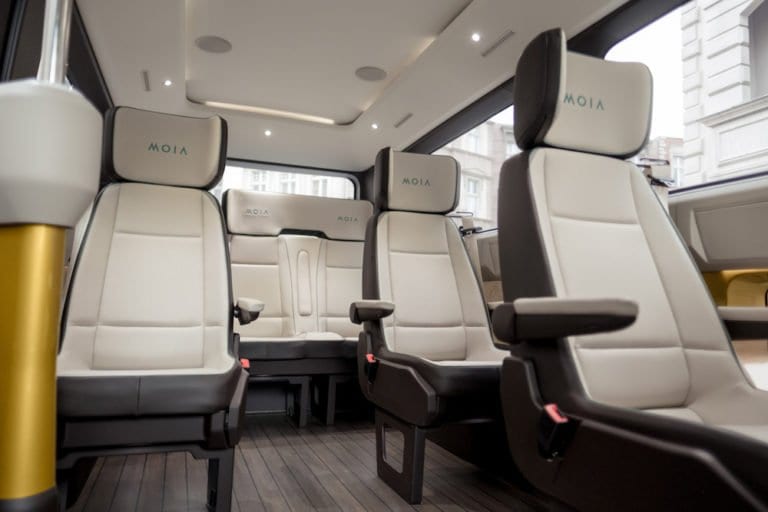 Source: MOIA