Chinese Automaker BYD has just announced that their BYD France division has finally produced their first electric bus. The BYD electric bus was reportedly produced in their new plant in Beauvais, the company's second facility in Europe following their plant in Hungary. 
The BYD France division produced two 12-meter electric buses that were later delivered to the Agglo du Beauvaisis, a community of the Beauvais area, in front of the Beauvais Cathedral. Each BYD electric bus will be operated by French bus operator Transdev and will drive up to 160 km (100 miles) a day. The electric buses will charge overnight at Corolis, a Transdev network Depot in Beauvais so that they will be able to operate for an entire day on a single charge.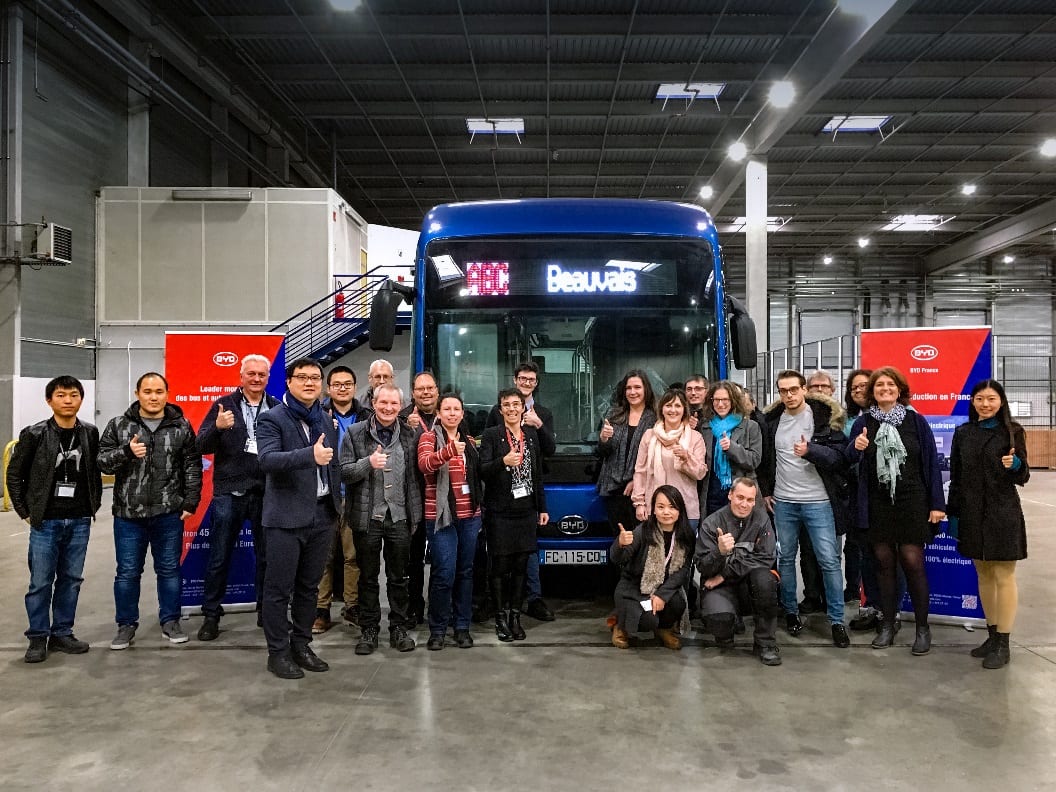 In their most recent press release, Isbrand Ho, Managing Director of BYD Europe and President of BYD France, stated:
"We are very pleased to deliver our first ebuses to Beauvais, the region where our plant is established. The French electric bus and coach market is one of the largest in Europe, and that is one of the main reasons why we have chosen our production site to serve the French market to be in Allonne. Here we can optimally serve our French clients, we are close to our customers and we can produce tailor made ebuses with our team of local employees. BYD has the capacity to make zero emission French-built electric buses in line with the spirit of the 2015 Paris Climate Summit."
While BYD has produced electric buses in the past, this marks the first time the Chinese automaker has delivered an electric bus to France. Currently, BYD has sold over 600 electric buses in Europe, making them the number one supplier of electric buses throughout the continent. BYD has also delivered over 35,000 electric buses worldwide which have collectively driven over 20 million kilometers (12.4 million miles) while in service.
Source: BYD