Volvo has recently announced that they have finally delivered their first fully-electric trucks to two customers in Sweden as part of a development program to bring more electric vehicles to the European market.
Last year, Volvo revealed their desire to put their own electric trucks on the road by the end of 2018 in order to begin selling them the following year. At the time of their initial announcement, Claes Nilsson, former Volvo Trucks president, stated:
"Electromobility is fully in line with Volvo Truck's long term commitment for sustainable urban development and zero emissions. We belive in full electrification for urban distribution as a first step. However we are working with electrification for other transport applications. This is only the beginning."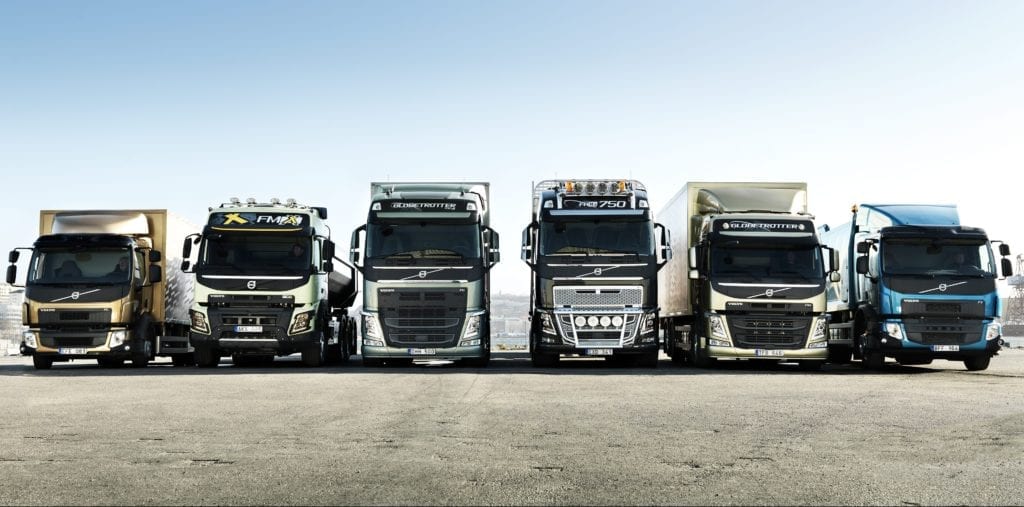 After several months of development, the Swedish automaker revealed their Volvo FL Electric, a 16-tonne fully-electric truck that features an estimated range of 300 km (186 miles), 185 kW electric motor, and DC fast charging capabilities via CCS/Combo2 for up to 150 kW.
Earlier this week, Volvo made the announcement that they had successfully delivered their first two FL Electric trucks to Swedish refuse collection and recycling company Renova and Swedish haulage firm TGM.
Roger Alm, President of Volvo Trucks, commented on the delivery of the new fully-electric trucks in the automaker's most recent press release, stating:
"Our close collaboration with drivers and customers has enabled us to develop, in a short space of time, electrified transport solutions that meet high requirements in terms of performance, driving distances, cargo handling and vehicle use.

"We will continue to develop our electrified offering. At the same time, we are steadily reducing the environmental and climate impact of our diesel and gas powered trucks, primarily through energy-efficient drivelines."
According to Volvo, the automaker intends to push for a series production of the FL Electric and FE Electric, another electric truck currently being developed, after delivering a limited number of trucks for the European market in the second half of 2019.
Source: Volvo Trucks