Michigan-based electric vehicle startup Rivian has finally come out of hiding to reveal their brand new R1T electric pickup truck.
Rivian formally announced their R1T electric pickup truck this past Monday at the Los Angeles Auto Show. After raising over a half-billion dollars in funding, Rivian will finally be able to bring their project to fruition.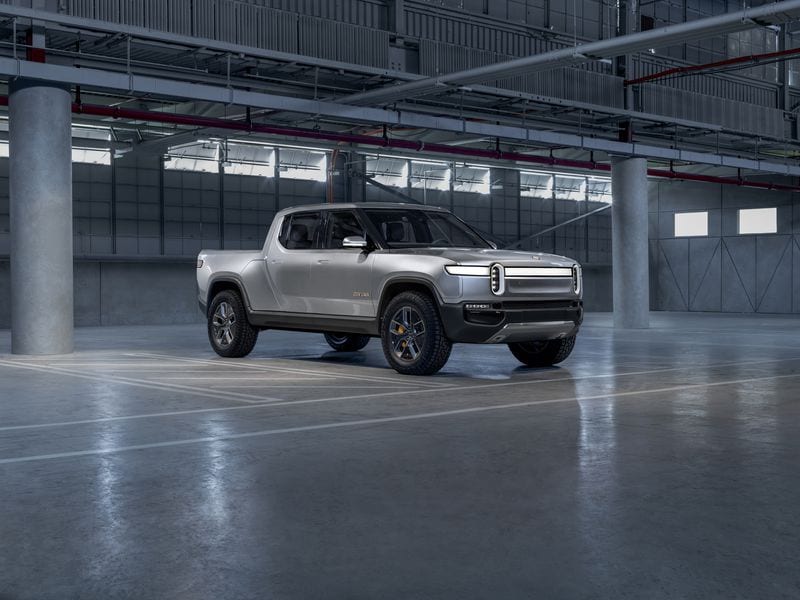 The Rivian R1T sports four electric motors that will each have a maximum power capacity of 147 kW that will enable the vehicle to achieve a speed of 60 miles per hour in just three seconds. The R1T will offer battery pack sizes of 105 kWh, 135 kWh and 180 kWh upon release. Rivian claims that the R1T will be able to achieve ranges of over 250 miles, 300 miles, and 400 miles per charge respectively. Rivian also claims that the electric pickup truck will be able to recharge 200 miles worth of electricity on a single 30-minute charge at any public fast-charging station.
In order to accommodate better off-road capability, the R1T features a computer-controlled air suspension system that will be able to increase ground clearance from approximately 9.5 inches to 14 inches, as well as being able to lower it to less than 8-inches, making the vehicle easier to both enter and load.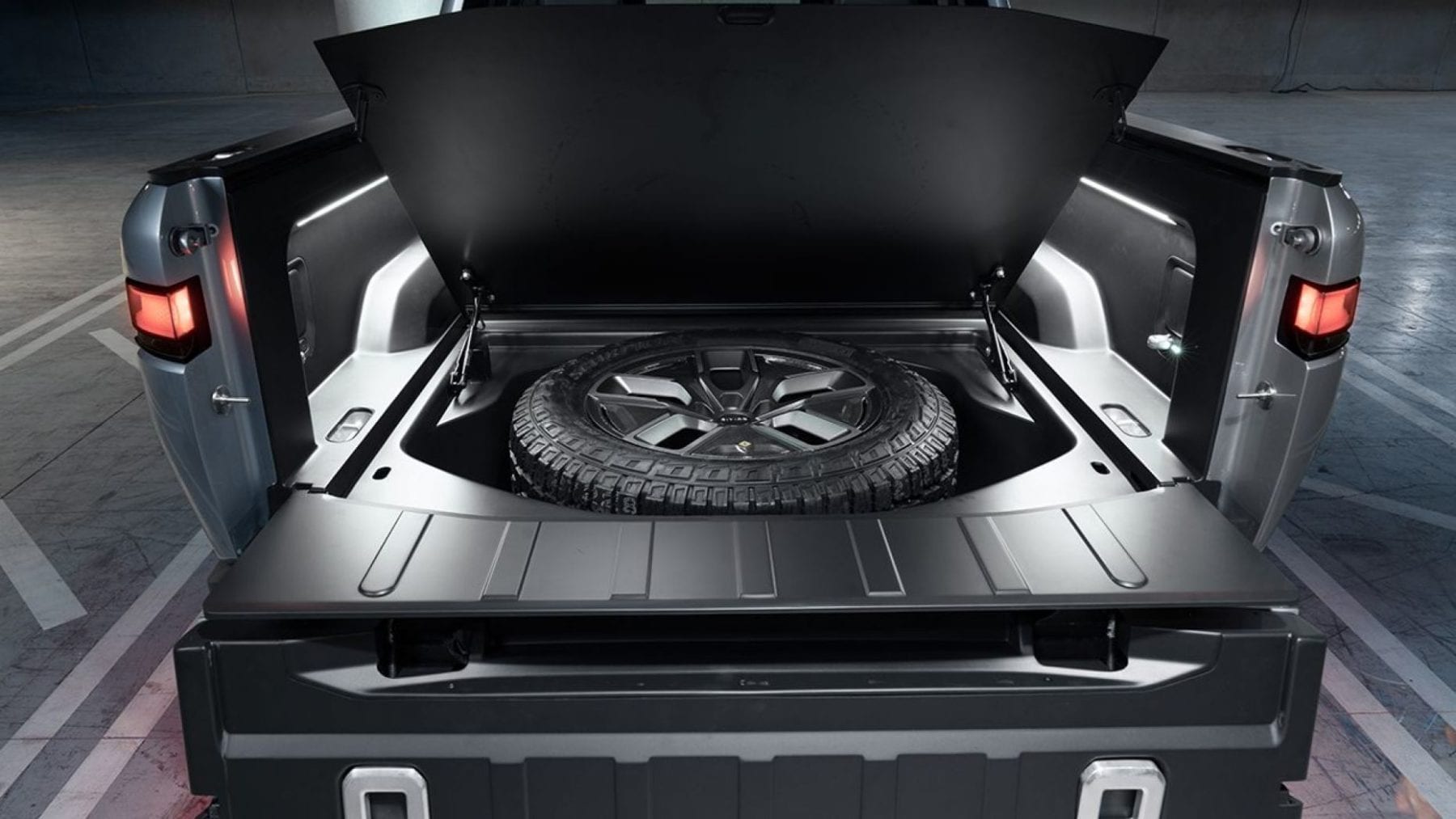 The R1T comes loaded with a number of storage options as well, as the electric pickup features a front facing trunk under the hood that offers 11.7 cubic feet (330 liters) of storage, as well as a "gear tunnel" that spans the width of the vehicle, providing an additional 12.4 cubic feet (350 liters) of space. Rivian claims that the gear tunnel will be ideal for storing things like skis, golf bags, fishing rods, and lumber. The R1T also provides a storage compartment in the floor of the bed that's large enough to accommodate a spare tire.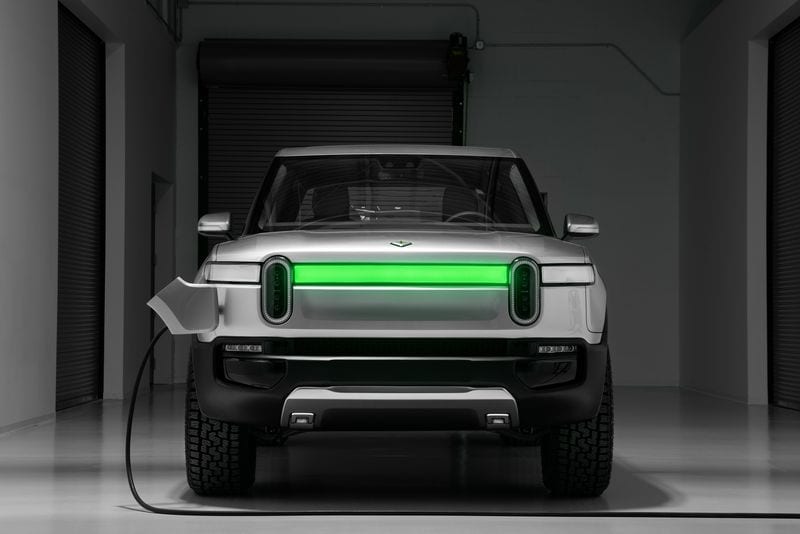 Rivian CEO and founder RJ Scaringe has since stated:
"They may have different form factors, they may be different sizes, but every single one of [our products] has to have this Patagonia-like feel of enabling adventure. We want to keep that very sharp. We want to focus only on the adventure space, so customers understand what we stand for."
Scaringe added:
"From a design point of view, it's really important for us that the vehicle feels comfortable getting dirty and looks robust and rugged, but at the same time is sophisticated and intelligent. [We're] combining an aesthetic that communicates a level of technology, a level of refinement, a level of sophistication, while still being something that still looks natural going through the woods, going on the beach, going over some pretty gnarly trails."
Source: The Verge