Fisker has recently become public and looks to provide an electric SUV with mass-market appeal in both looks and price. Henrik Fisker and his companies have had a more exciting history than most of the current crop of startups, so let's take a quick look at where they have been and where they look to be going.
Fisker Automotive
The initial attempt by Henrik Fisker came in 2007 when he formed Fisker Automotive. The original Fisker brand could be seen as one of the forerunners in our current era of electric cars as the luxury plug-in hybrid 2012 Fisker Karma beat even the Tesla Model S to market by a year. Sure it was only a plug-in hybrid, but it had a fairly respectable (for the time) 32 miles of electric range, a solar-roof, and showed that electrified cars were feasible and could cater to a luxury market.
The Fisker Karma gained some fame over its short lifespan, especially with Tesla making waves with their debut of the 2012 Model S. However, even though the Karma was able to beat the Model S to the streets they were unable to capitalize on it. Fisker's luck would turn for the worse, and setback after setback drove the company into bankruptcy.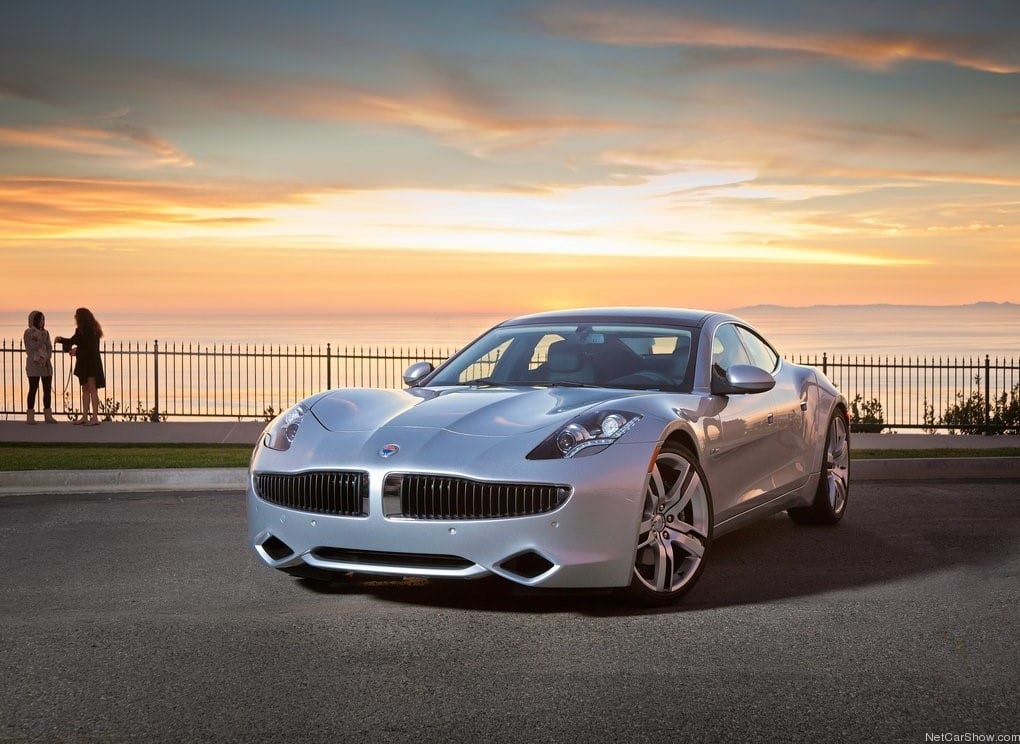 In late 2011 Fisker had to issue a recall for its electric Fisker Karma due to sub-standard batteries from their battery supplier, A123 Systems. This was followed by yet another recall in early 2012 several months later. A123 Systems would be first to file bankruptcy themselves in August 2012. With Fisker still obligated to fix all of their recalled cars and and now losing out on their battery supplier, hope was draining. At this point, money was of course a concern but Fisker was able to secure more cash and contract, only to be hit by another wave of drawbacks. Mother Nature had other plans for our EV landscape and on October 2012 Hurricane Sandy ripped through the East Coast of the United States destroying Fisker's entire shipment of Europe bound Karmas. Even more revenue was deemed lost.
Fast forward to early 2013 and Henrik Fisker himself resigned from the company as CEO. The months followed with a majority of the company now being laid off and no more hope in sight. Fisker Automotive would file for Chapter 11 bankruptcy in November 2013 and would be bought by the Wanxiang Group (which coincidently owned A123 Systems), with Henrik Fisker retaining only the name and trademarks.
Wanxiang Group took it upon themselves to revive the automaker under a new name, Karma. The Fisker Karma body was used it to make the Karma Revero, the companies debut model for what would become a growing list of electric cars.
Though Fisker Automotive was only able to make about 2,000 Karma plug-in hybrids, the company was able to gain some fame. The 'Fisker' name lived on with more people gaining interest in the upcoming comeback by Henrik Fisker.
Fisker Inc.
Not to be discouraged, Henrik Fisker decided to give it another try. In 2016 Henrik made good use of the name that he retained two years ago and created Fisker Inc. This time the company would focus on fully electric cars and would look to cover different vehicle segments rather than just the electric sedan space.
One would think that going through one bankruptcy would lead to more conservative decision making in the future, but in the case of Fisker Inc., it turned out to be the opposite. Over its short history we have heard about multiple ambitious products from the company and admittedly have not seen much follow-up for basically any of them.
EMotion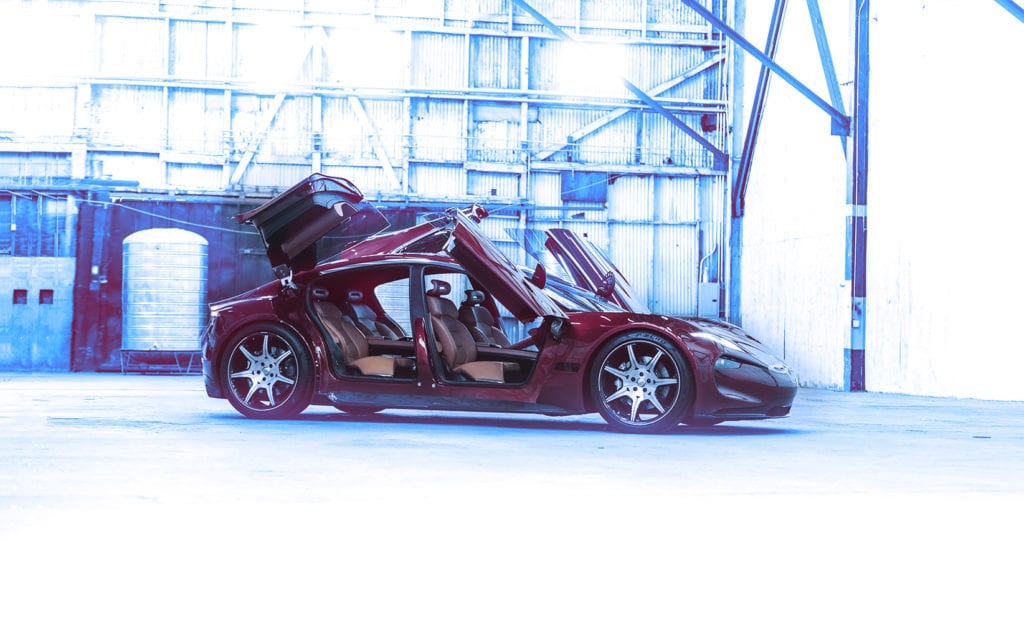 The Fisker EMotion looks to be the spiritual successor to the original Fisker Karma. The EMotion is a fully electric luxury sedan that boasts super sleek lines, crazy doors, and top of the line specs. First announced in 2016, the fully electric car looked to be an improvement over even the Model S at the time. As a luxury sedan, it was supposed to have a base price of $129,000 with a 400-mile range, a top speed of 161 mph, a 0-60 mph time in three seconds, LIDAR-based Level 4 autonomy, and a charge time of only one minute.
At the time the top Tesla Model S had only a range of 335 miles, so it was a pretty substantial increase, especially with the release date not being too far out at the time of the unveiling. The car made its physical debut at CES 2018 with it scheduled to enter production soon after in 2019. This was set to be Fisker's entry back into the luxury automotive world.
It has been all radio silence concerning the EMotion, with basically no news for over a year or two now. The EV is featured on their site as an image detailing some of Fisker's planned future EVs, but we are unsure if that is just a placeholder and if the production model will have different styling. It's truly a shame because the EMotion might be the best looking electric car I have seen planned. However, it looks to either be in a limbo state or just swept under the rug. If the Ocean sees major success then maybe Fisker will be able to use some of the cash to continue with the project.
Orbit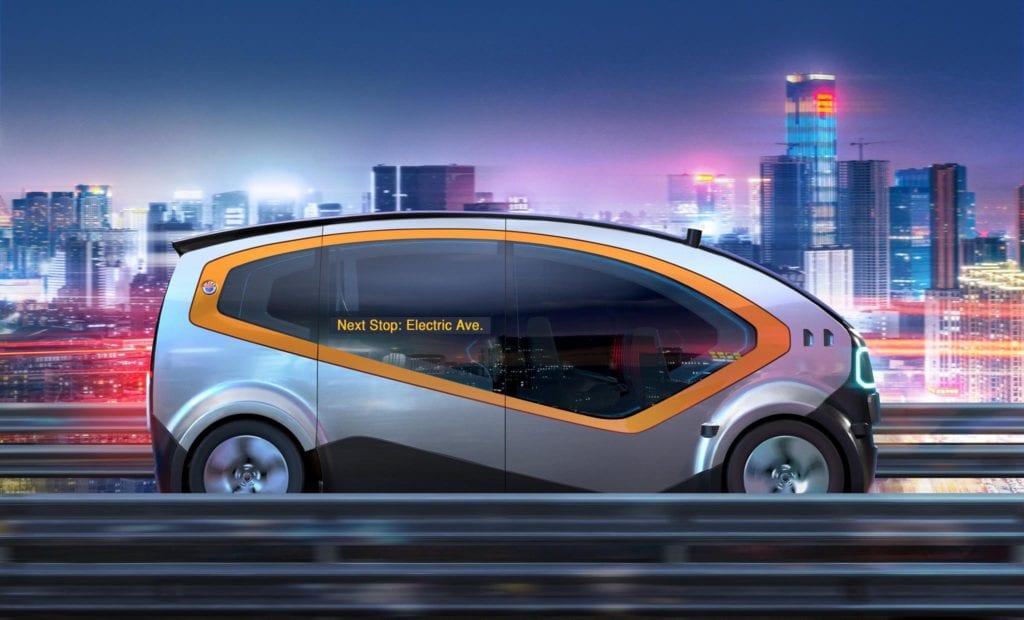 The Fisker Orbit represented a large departure from the type of vehicle we would expect Henrik Fisker to create following the Fisker Karma. Instead of a sleek luxury sedan, the Orbit is a fully electric shuttle that is also autonomous. The shuttle is designed to accommodate 8-12 passengers in different configurations of sitting or standing. Designed for short trips between areas such as work/school campuses or airport terminals, this was set to be our future of localized transportation. These short and strict routes would allow for an easier time developing the self-driving software needed with premapped areas and minimal corner cases.
The Orbit was shown, in render form, in late 2017. Since then we have not received much word on the electric shuttle. Going through Fisker's website you will see that there is essentially no mention of the Orbit. Has the project entered a production limbo or has it been entirely canceled in hopes that no one will notice? We don't know but we can imagine the headache Fisker was experiencing when they started trying to figure out self-driving, even in a limited capacity.
Will the Orbit see the light of day? Probably not. Maybe in five or more years if Fisker finds continued success.
Solid-State Battery
How exactly was Fisker planning to have a one minute charge time in the EMotion? In-house produced solid-state batteries. Hundreds of companies and research labs have been trying for years to solve the mystery that is solid-state batteries. Creating them at scale and at a reasonable sum could change not just the EV landscape, but the world. Fisker added themselves to the list of those trying and began working on their own advancements in the solid-state field. Fisker was just planning to just simply, do it.
While it's not strange for automakers to want to control the battery production process and have batteries made to their specifications, most are not pursuing solid-state battery technology. While solid-state technology provides significant improvements in energy density, safety, and charge times (all important metrics for electric cars) they are supremely expensive and basically do not exist in the quantity required to power an electric car. Of course, if an automaker can find a way to produce them cheaply then they will have a significant advantage over everyone else. However, it looks like most automakers are leaving that work to dedicated battery cell companies and researchers.
Fisker however has been adamant about producing their own solid-state battery cells for use in their cars, such as the EMotion. One of the key figures in the battery team is Dr. Fabio Albano who was one of the founders of Sakti3, a solid-state battery company that was acquired by Dyson. Fisker claims that their batteries will allow the EMotion to go up to 466 miles (which doesn't sound as impressive anymore) and will charge as quickly as a gas fill-up (which still is impressive if true).
Last we heard of the battery development we saw funding come in from Caterpillar Venture Capital, a subsidiary of Caterpillar Inc. in October 2018. At the time, the company believed that the tech could have use in their heavy machinery.
However, once again, it's been relatively quiet since then. The company had a target of 2023 initially but moved it to 2020 when Henrik Fisker was last asked in late 2018. It looks like they might have been overzealous about moving up that timeline as we near the end pf 2020 with nothing to show. With the Fisker Ocean using regular lithium batteries and the EMotion being MIA, there doesn't exactly seem to be a rush to make these batteries.
As time goes on, all the non-safety and charge time benefits of solid-state batteries have been bettered by Tesla who has already broken the 400-mile range barrier on just regular batteries. On the horizon, it looks like the 500-mile mark will also be surpassed by regular batteries in the future Model S Plaid and Lucid Air.
Future
It seems that in those first couple of years as a new company, Fisker did some soul searching and reoriented its priorities. The company has shifted from the higher end of the market and instead will try to create a brand with mass-market accessibility.
Fisker Ocean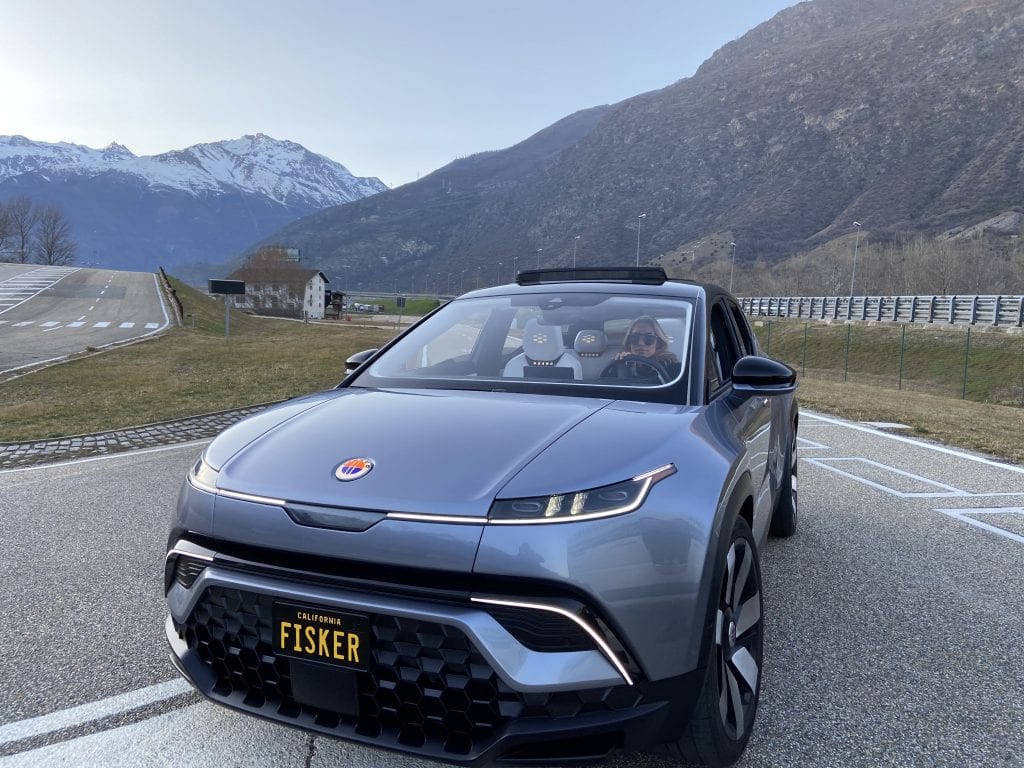 In what seems to be an effort to shift the brand identity, Fisker announced in 2019 their plans to provide a competitive electric crossover and Tesla Model Y competitor that would start at a price under $40,000. The Fisker Ocean is planned to come in either a rear or all-wheel drive configuration with a range that is close to 300 miles and a top speed of less than three seconds for its top trim level. Additionally, Fisker is planning for the Ocean to set a benchmark in regards to sustainable materials with extensive use of recycled plastic from ocean debris, vegan leather, and even reusing waste rubber from the tire manufacturing process in bits of the interior.
In true Henrik Fisker style, the Ocean looks to be one of the more attractive vehicles coming to market in the next few years and will look to capitalize on its good looking design when being compared against something like the Tesla Model Y or the Ford Mustang Mach-E. One design feature that Fisker continuously likes to point out is the Ocean's "California Mode" which rolls down all of the windows, including the trunk window, at the push of a button.
The real deal! California mode! Look closely at ALL the windows going down ! NO; count them one more time!!! See more video's in https://t.co/eI1Xz4nX13 – –#fisker #EVs $SPAQ #climatechange #news #automotive #autotech #4×4 #offroad #convertible pic.twitter.com/rwKY8p2KZT

— Henrik Fisker (@henrikfisker) July 24, 2020
Thus far Fisker has put in more effort into the Ocean than either the EMotion of the Orbit. The company had a physical unveil of the car along with announcing a starting price of $37,499 (which puts it at $29,999 after the US tax credit). Unfortunately, further specifications have not been provided but given that the car is not planned until 2022, there is room for numbers to change anyway, but we are sure that Fisker is steadfast about providing at least 300 miles of range by the time of production. Originally Henrik Fisker himself stated a goal of producing 500,000 affordable cars annually, but in typical Fiska fashion, that number has dissipated from their vocabulary.
Funding/Plans
Instead of keeping the company private like it was in its first iteration, Fisker went public through a reverse merger that was completed in late October 2020 and is currently trading under the FSR ticker. This decision was no doubt in part due to the company switching goals from producing low volume cars like the Karma and EMotion to something higher volume like the Ocean. At the time of merger completion in October 2020, Fisker had a little over $1 billion on hand which is expected to allow them to complete development and the start of production of the Fisker Ocean.
Fisker does not plan to produce the Ocean itself and instead has announced a deal with Magna which will produce the Ocean for them. The Ocean will use Magna's EV platform combined with some IP from Fisker. Magna, for those wondering, has been producing cars for OEMs for decades now and includes cars such as the Mercedes G-Class and BMW 5 Series. Additionally, Magna produces the Jaguar I-Pace as well, giving the builder some experience with electric cars production.
At the time of this writing, the most up to date reservation figures for the Ocean has the total at about 8,871 units.
Reservations for our Fisker Ocean EV keeps coming! A spike up after we announced our manufacturing deal! #fisker #love #EV #data #digital pic.twitter.com/csMMuvU4KQ

— Henrik Fisker (@henrikfisker) October 26, 2020
On one hand that's really not a lot for a car that is that relatively low price bracket. On the other, Fisker is still a new company, marred by a previous bankruptcy. The company won't have their first production car on the road until the end of 2022, a whole two years from now. There is still a lot of time to drum up more hype over the next few years especially with Fisker taking a digital approach and highlighting their unique leasing option. The "FLEXEE" leasing program allows for month-to-month terms with a starting price of $379 a month, only a $2,990 down payment, and a remarkable 30,000 annual allotted mileage with monthly rollover.
Nonetheless, Fisker is planning to introduce three new EVs alongside the Ocean by 2025, so it seems the company is anticipating that it can ramp up model production and quadruple its offering between 2022 and 2025. The models look to be a luxury sedan based on the EMotion, a high-riding coupe, as well as an electric pickup truck.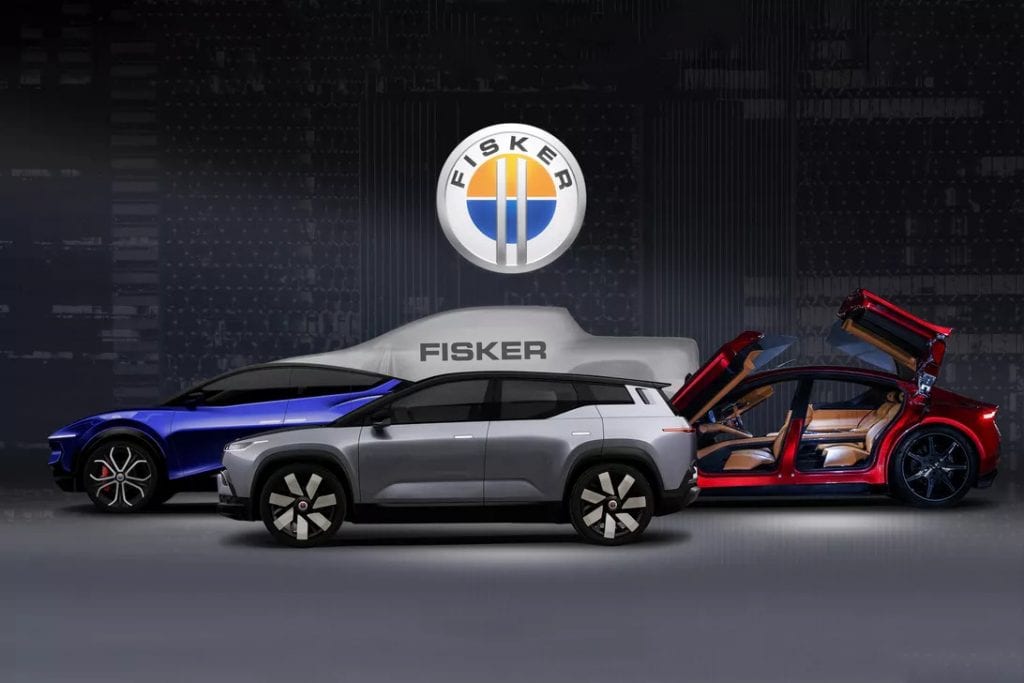 With deep funding and growing public support, it looks like the company is in its best place so far, the ball is in Fiskers court, so let's see if they are able to make the shot.