During these trying times, Fisker has focused on finding opportunity to help in future times of trouble. After receiving an overwhelming amount of calls by fleet operators, the company acted and has begun working on an extreme off-road package for their upcoming Fisker Ocean.
The Force-E (Force Electric) will be a vehicle designed to be used in rescue situations. With a powerful AWD powertrain, it'll be taken off roads in an oceans breeze. The base model will come with 300 hp but a more powerful performance option is in the works.
The Fisker Force-E will stand out from the Ocean with the following included in its package:
An upgraded and lifted suspension
Off-road spec wheels and tires
Extra front lights in the lower bumper
Front light protective bar
Extra front tow hooks
Lower front protective scuff plate
Roof rack with integrated lights
Rear hatch tool
Power plug box
Full spare tire in the hood
Drinking water tank
A Rugged and durable interior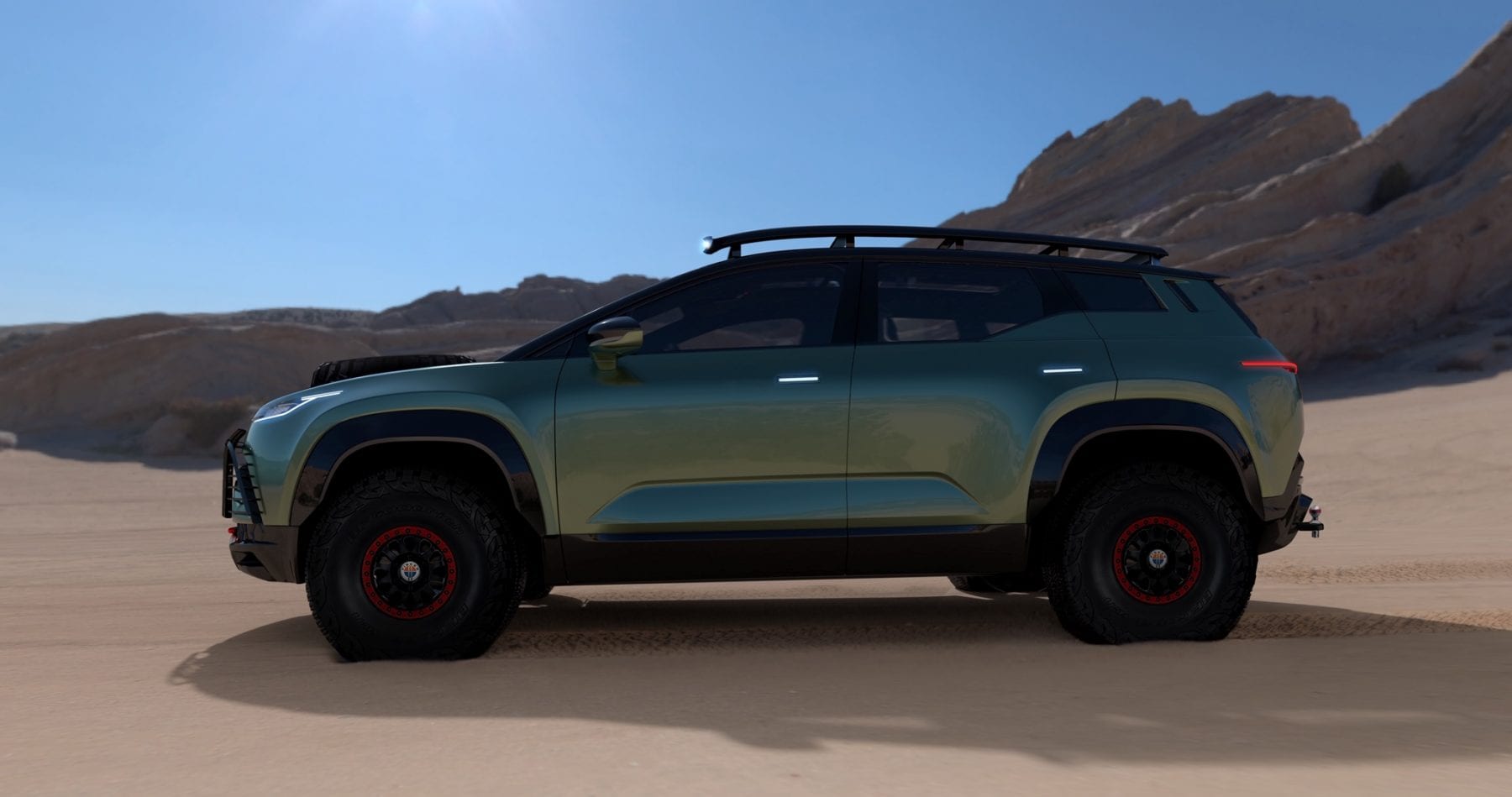 Rather than the traditional "frunk" found in electric vehicles, this Fisker Ocean variant will offer a full spare tire deep in its hood, a unique look nonetheless. Due to the lack of motor, the tire is able to be placed deep enough to not compromise your forward vision. Under the same hood will be a water tank used for rescue situations. With a release tap in the lower front bumper, clean drinking water will be easily accessible.
The Force-E was designed with rescue or police vehicles in mind but we expect the package to be available to the public soon after the launch of the Fisker Ocean. The company is expected to reveal a driving prototype of this vehicle alongside more information in 2021.