It would be hard to associate Henrik Fisker with electric cars. The auto designer turned automaker has designed cars like the BMW Z8 and Aston Martin DB9 as well as having produced the Fisker Karma, none of which could be considered affordable. However, with the live debut of his Fisker Ocean electric SUV Henrik Fisker is seeking to add another affordable option for electric car buyers.
Today Henrik Fisker gave us a live unveil of his Fisker Ocean electric SUV that he has been teasing for months now. While the car was basically all but revealed at this point given the number of pictures Fisker released, it was nice to see the car in the flesh. You can watch the unveiling below.
As I said before, the exterior has been known to us for a while now, but I will still say that the OCean is a nicely designed car and is nice to look at. There are two interesting exterior design quirks that Fisker shared. The first being the turn signal that is mounted on the D-pillar in the back of the car, which was given the justification that it would be easier to see to drivers that are sitting higher up, such as truck drivers. The second and more interesting quirk is that the hood does not lift up, meaning no frunk to put your groceries or puppies in.
According to Fisker, this was done for two reasons, the first was to bring more space into the cabin and the airconditioning and other electronics were pushed further to the front of the care, meaning that there would not even be that much room there anyways. Secondly, it allowed for some cost-cutting as Fisker would not have to manufacture any hinges or other parts that would allow the hood to rise.
Additionally, there is a solar panel on the roof that Fisker says will get you 1000 miles of range annually in a sunny environment like California. Fisker seems to have heard the criticisms of solar roofs given that they don't really provide that much range, but according to him, we have to start somewhere. Once we can get higher efficiencies out of solar panels, the groundwork for implementing them has already been set and can be utilized immediately.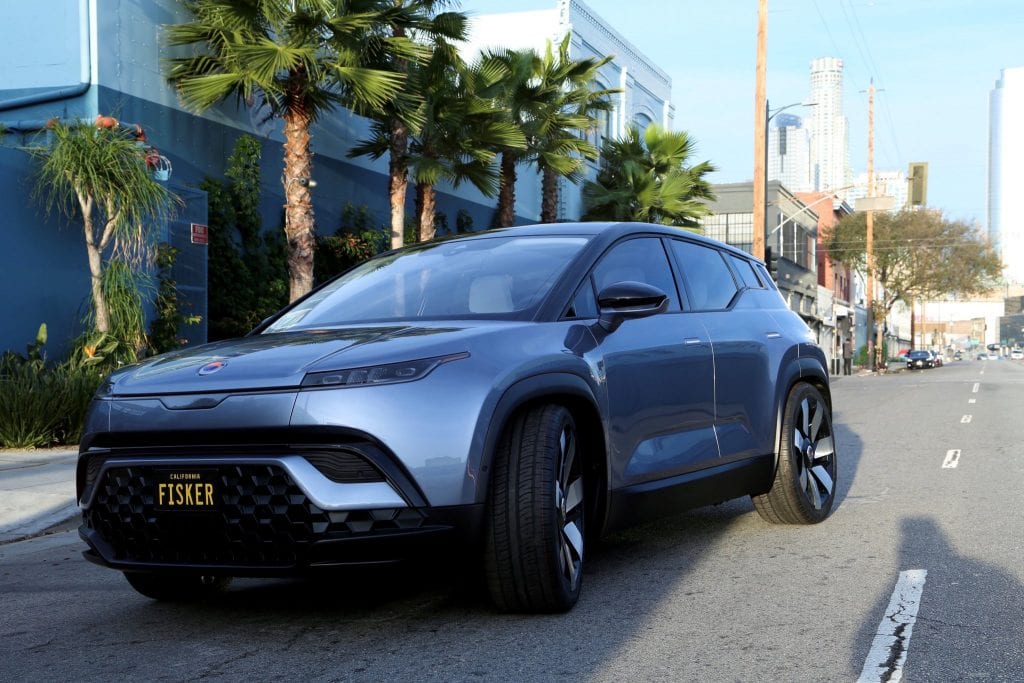 In terms of performance, there were no concrete numbers given. The estimate still remains at around 300 miles of range and according to Fisker, there would be different output and motor variations. While he did not state what kind of variations we could expect, he did say that the top-end version of the Fisker would have a 0-60 mph time of 2.9 seconds. This would make it only 0.2 seconds behind the Model X Performance and faster than basically every other SUV on the market.
For those wondering at the meaning of the name 'Ocean', you can probably guess that it has something to do with the large amounts of recyclable materials in the car. The dash is lined in a suede-like material that is made out of recycled t-shirts, the floor mats are made of recycled plastics and fishing nets, there's recycle rubber from a tire plant that lines the trunk window opening so you don't scratch the entire if you're hauling something that sticks out the back. The entire interior is vegan and according to Fisker, is all produced in a sustainable manner. The Ocean is planning to stay here for a long time.
See the surfboard fly in through the rear window, at the end of video! https://t.co/eI1Xz4nX13 #fisker #surf #beach #fashion #4×4 #supercar #sports #vibes #fun #NewYear pic.twitter.com/YXrVEJYOpz

— Henrik Fisker (@henrikfisker) December 31, 2019
To continue the philosophy of sustainability, Fisker plans to have the Ocean remain timeless and last a while. He compared the future of cars to our current smartphones where there could be little hardware iterations that can keep raising the efficiency of the car and help it remain a relevant choice in the future. As such we should get used to this look for the Ocean as Fisker stated that he did not want to have a facelift for it every two years.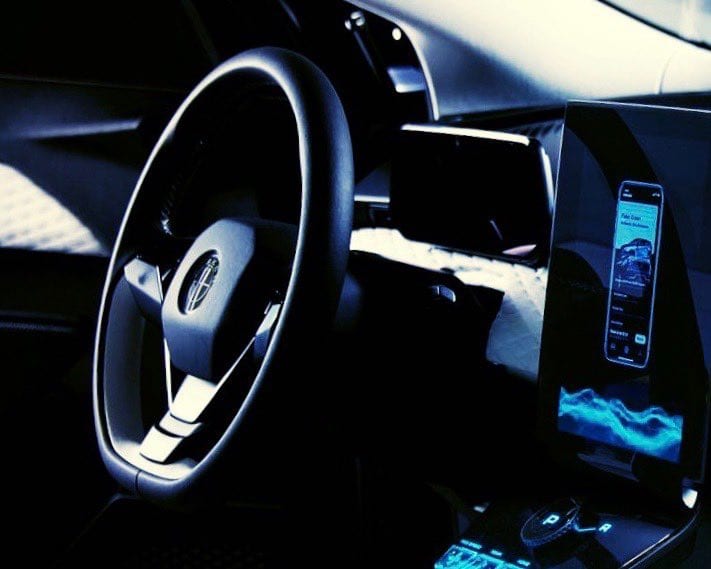 Now to the most important part, pricing.
The initial plan was for the Ocean to start under $40,000 and it seems to have accomplished that goal. The starting price will be $37,495. When combined with the full tax credit of $7,500, it can bring the price down to a sub $30k price of $29,995, making it probably the best pick in the price bracket.
But that's not the real magic. The real star of the show is the flexible leasing that Fisker plans to roll out with the Ocean. With a $2,999 deposit, you can pay $379 a month for as short or as long as you like. You can end your lease in four months or after many years. It comes with a 30,000 annual milage allotment and any service that is needed is covered by Fisker. Forget about a good deal for an electric car, that's a good deal for a car period. I hope that Fisker will be able to have this program be sustainable. If the Ocean and this lease program become highly successful I have to wonder if it may have an impact on how other companies will start doing their leasing programs.
Fisker seems to have no doubts about the success of the Ocean as he stated that they have been working hard over the past two years to set up a global supply chain, especially for batteries, no doubt learning from his past mistake of having only one battery supplier for the Karma. He states that they have secured enough batteries for one million cars over the next five years.
A limited amount of already accounted for Oceans will be produced at the end of 2021 with general volume production starting in 2022.
The Ocean seems like a very competitive car, especially its leasing option. However given Fisker's grandiose promises on cars such as the EMotion which has been MIA for a while, we will remain cautiously optimistic until we see the cars actually being produced in large numbers in 2022.
What do you guys think? Let us know down in the comments below. If you are already sold on the car, you can place down your $250 reservation fee today.