The first Hyundai NEXO fuel cell SUV has finally been delivered to former scientist Todd Hochrad of Ventura, California, a dedicated electric vehicle driver for over a decade.
After purchasing his first electric vehicle nearly 15 years ago, Hochrad has recently become the first U.S. customer to drive off in the brand new Hyundai NEXO, the only mass-produced fuel cell SUV for the U.S. market.
Announced back in October of 2018 at the Sunset Marquis hotel in Hollywood, California, the Hyundai NEXO stood as the technological flagship of Hyundai's growing eco-vehicle portfolio thanks to its utilization of hydrogen fuel cell technology.
At the time,  Dr. Woong-chul Yang, Vice Chairman, Hyundai Motor Company, stated:
"Hydrogen energy is the key to building a more sustainable society. Hyundai Motor Company has already taken a lead in hydrogen technology with the introduction of the Tucson fuel cell. Yet as another result of this earth-saving effort, I am so proud to introduce to you our second-generation NEXO Fuel Cell Electric Vehicle as a culmination of our cutting-edge technologies."
The new fuel cell SUV is currently available in two variants: the NEXO Blue model and the NEXO Limited model. The NEXO Blue model, which sports an estimated range of 380 miles, can be leased for $399, while the NEXO Limited model, which sports an estimated range of 354 miles, can be leased for $449 for 36 months. The NEXO Blue models reportedly feature estimated MPGe (miles per gallon equivalent) of 65 city, 58 highway, and 61 combined, while the NEXO Limited models reportedly feature estimated MPGe of 59 city, 54 highway, and 57 combined. According to Hyundai, the hydrogen fuel cell technology included in the NEXO SUV means refueling time can be achieved in as little as five minutes.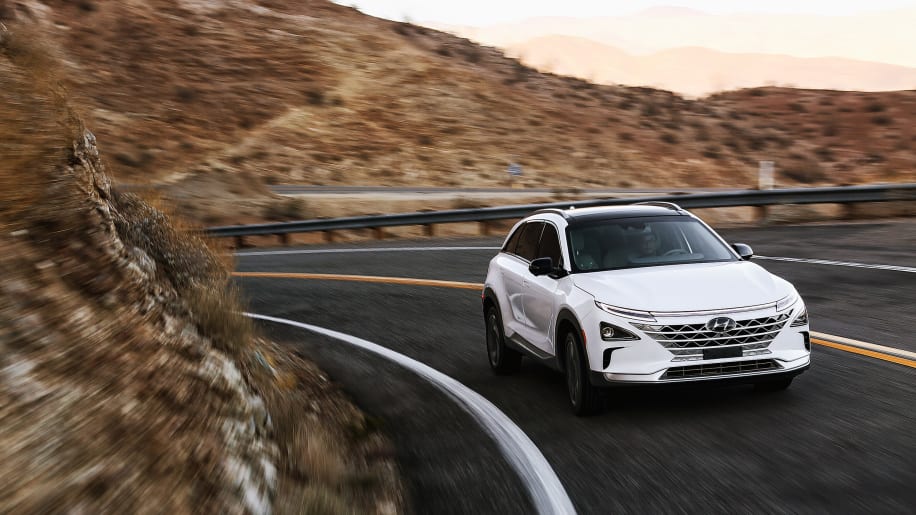 Hyundai claims that the NEXO fuel cell SUV features exclusive dedicated vehicle architecture when compared to their previous Tuscon FCEV model, including:
Lighter weight
Improved power-to-weight ratio
Faster acceleration from 0 to 60 mph than the Tucson FCEV
Increased rear cargo volume of 29.6 cubic feet; 5.8 cubic feet more than Tucson FCEV
Allows battery to be relocated to the trunk
Improved fuel cell system layout with better space efficiency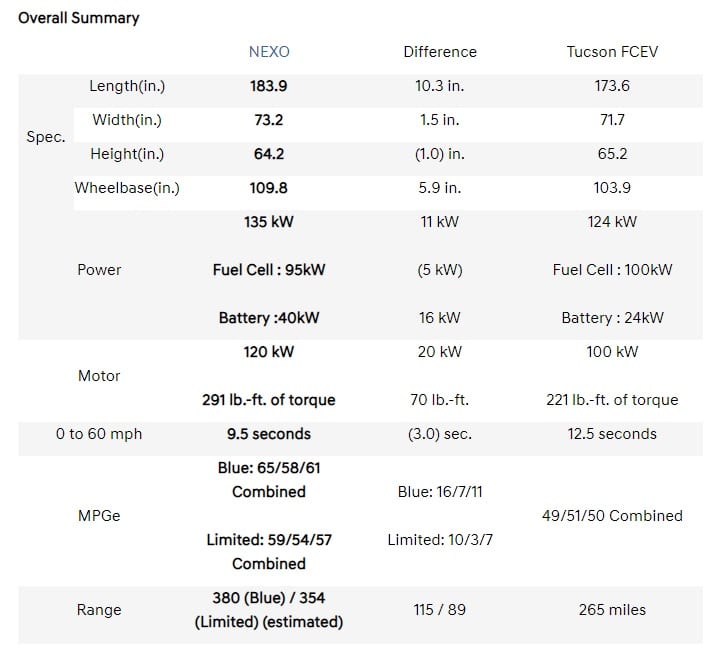 At this time, limited hydrogen fuel cell infrastructure will most likely keep the NEXO SUV restricted to certain regions within the U.S., primarily San Francisco and Southern California. Whether or not we will see the NEXO in more states in the future has yet to be announced.
Source: Hyundai